Interest

Daily Cosplay

Black Butler's Grell and Madame Red

posted on

2011-05-30

23:00 EDT by Gia Manry
Taken at the MCM Expo in London
---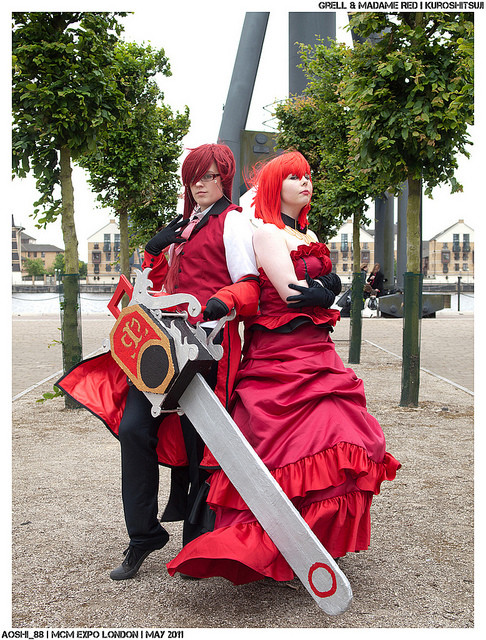 In the above image, unidentified cosplayers portray Grell Sutcliffe and Madame Red, characters from Yana Tooboso's Black Butler manga and its anime adaptation. In the series, Madame Red is the aunt of protagonist Ciel Phantomhive and Grell is her flamboyant but clumsy butler. Grell is also infatuated with Sebastian, a demon who serves as Ciel's exceedingly talented butler as the result of the two forming a contract.
The photo was taken at MCM Expo comics convention, which took place in London from May 27 to 29.
Image © Aoshi_88
To submit a Daily Cosplay photo, e-mail interest (at animenewsnetwork.com). Please include the name of the copyright owner (typically the photographer) of the image.
---