Ringu (live-action movie)
Unfortunately, due to abuse, anonymous error reports are no longer accepted. You must
login
in order to submit an error report.
Note: you can set your
preferences
to
always
display the
icon while browsing the Encyclopedia.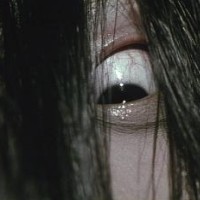 Alternative title:
Ring
リング (Japanese)
Genres:
drama
,
horror
,
mystery
,
supernatural
Objectionable content:
Significant
Plot Summary:
Following the mysterious death of her niece Tomoko, news reporter Reiko Asakawa investigates the cases of other teenagers who died of the same cause. Her only clue is an unmarked videotape with vague images. Rumor has it that whoever watches the tape will receive a phone call from an unknown person, and he or she will die in seven days. After viewing the tape, Reiko and her ex-husband Ryuji Takayama must race against time to decipher the tape's contents and crack an unsolved mystery.
Running time:
96 minutes
Premiere date:
1998-01-31 (Japan)
1999-04-29 (Hong Kong)
1999-08-12 (Singapore)
1999-10-12 (Spain - Sitges Film Festival)
2000-08-18 (UK)
2000-09-27 (Finland - Helsinki International Film Festival)
2000-11-24 (Spain - General Release)
2001-04-11 (France)
2001-04-28 (Sweden - Uppsala Horror Film Festival)
2001-09-13 (Australia)
2001-09-28 (Denmark)
2002-08-22 (Israel - TV Broadcast)
2002-09-09 (Argentina - De Kurosawa a Kitano: 50 años de Cine Japonés)
2002-10-10 (Poland - Warsaw Film Festival)
2002-11-15 (Poland - General Release)
2002-12-04 (Philippines)
2003-03-04 (USA - Video Release)
2003-05-15 (Germany - DVD Release)
2003-05-21 (Italy - DVD Release)
2003-06-06 (Denmark - J-Horror Cavalcade)
2003-08-20 (Philippines - Cinemanila Film Festival)
2004-01-22 (Argentina)
You can contribute information to this page, but first you must login or register
Japanese staff
Japanese cast





Japanese companies

Broadcaster

:

WOWOW 

English staff
English companies

(none)


Licensed by

:

Dreamworks 

English cast

(none)


Spanish cast
Spanish staff

(none)






Spanish companies

Distributor

:

Selecta Visión

(Spain dub; 2014)

 

Tagalog staff
Tagalog companies

(none)


Broadcaster

:

ABS-CBN GMA Network RPN Network

(Solar TV)

 

Tagalog cast

(none)


Polish staff
Polish companies

(none)


Distributor

:

Kino Świat 

Polish cast

(none)

This encyclopedia is collaboratively edited by the users of this site
# A B C D E F G H I J K L M N O P Q R S T U V W X Y Z
Anime anthology