Macross XX (OAV Promo)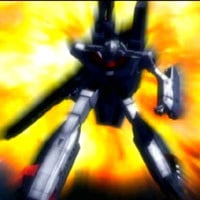 Alternative title:
マクロスXX (Japanese)
Objectionable content:
Mild
Plot Summary:
A showcase of Macross variable fighters in action, from the VF-1 Valkyrie to the YF-19 and YF-21 - as animated in 3D by Gonzo.
User Ratings:
27 ratings have been given [details]

 Masterpiece: 3 votes

(raw:2, dub:1)

 Excellent: 1 vote

(sub:1)

 Very good: 2 votes

(sub:1, raw:1)

 Good: 7 votes

(sub:5, dub:2)

 Decent: 4 votes

(sub:3, raw:1)

 So-so: 5 votes

(sub:4, dub:1)

 Not really good: 4 votes

(sub:3, raw:1)

Seen in part or in whole by 84 users, rank: #4018 (of 6618)
Median rating: Decent
Arithmetic mean: 6.296 (Decent+), std. dev.: 2.0694, rank: #4248 (of 6615)
Weighted mean: 6.194 (Decent+), rank: #4486 (of 6615)

(seen all: 5.88 / seen some: 9.14)


Bayesian estimate: 6.625 (Good−), rank: #3230 (of 4992)

Comment:
Part of the Macross 20th Anniversary Premium Collection DVD.
You can contribute information to this page, but first you must login or register
This encyclopedia is collaboratively edited by the users of this site
# A B C D E F G H I J K L M N O P Q R S T U V W X Y Z
Anime anthology