Happy! (manga)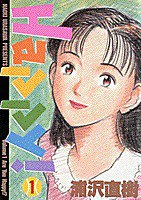 Objectionable content:
Significant
Plot Summary:
One day the Yakuza comes knocking on the door of the orphaned Umino siblings. The oldest brother has gone into hiding after acquiring a huge debt. Afraid for her brother, Miyuki agrees to take responsibility for the loan. The yakuza wants her to become a prostitute, Miyuki wants to be a tennis pro. As it turns out, she used to be a very promising player before her parents died. However, becoming a pro is difficult when friends are few and everybody else conspires to make Miyuki's life hell.
User Ratings:
23 ratings have been given [details]

 Masterpiece: 1 vote (others:1

1 Spanish

)

 Excellent: 6 votes

(Eng:3, sub:2, ?:1)

 Very good: 4 votes

(Eng:3, sub:1)

 Good: 7 votes (Eng:4, sub:1, ?:1, others:1

1 French

)

 Decent: 4 votes

(Eng:3, sub:1)

Seen in part or in whole by 58 users, rank: #1242 (of 4594)
Median rating: Good
Arithmetic mean: 7.565 (Very good−), std. dev.: 1.2795, rank: #1763 (of 4650)
Weighted mean: 7.451 (Good+), rank: #1841 (of 4650)

(seen all: 7.39 / seen some: 7.71 / won't finish: 6.32)


Bayesian estimate: 7.502 (Very good−), rank: #1239 (of 2835)

Comment:
The re-release contained about 300 pages per volume, allowing for only 15 volumes as opposed to the original 23.
You can contribute information to this page, but first you must login or register
This encyclopedia is collaboratively edited by the users of this site
# A B C D E F G H I J K L M N O P Q R S T U V W X Y Z
Manga anthology