Birthday (manga)
Unfortunately, due to abuse, anonymous error reports are no longer accepted. You must
login
in order to submit an error report.
Note: you can set your
preferences
to
always
display the
icon while browsing the Encyclopedia.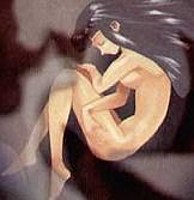 Alternative title:
The Ring Volume 4: Birthday
The Ring: Birthday (German)
Genres:
drama
,
horror
,
psychological
Objectionable content:
Significant
User Ratings:
13 ratings have been given [details]

 Excellent: 3 votes

(Eng:1, sub:1, ?:1)

 Very good: 3 votes

(Eng:2, dub:1)

 Not really good: 3 votes

(Eng:3)

Seen in part or in whole by 32 users, rank: #1871 (of 4594)
Median rating: Good
Arithmetic mean: 6.231 (Decent+), std. dev.: 2.4543, rank: #3676 (of 4650)
Weighted mean: 6.241 (Decent+), rank: #3636 (of 4650)

(seen all: 6.75 / seen some: 1.00)


Bayesian estimate: 6.606 (Good−), rank: #2491 (of 2835)

Number of tankoubon:
1
Number of pages:
160
Vintage:
1999 (Japanese)
2004-11-17 (English)
Comment:
Released in English as the fourth volume of The Ring.
You can contribute information to this page, but first you must login or register
This encyclopedia is collaboratively edited by the users of this site
# A B C D E F G H I J K L M N O P Q R S T U V W X Y Z
Manga anthology