Interest

Tezuka Wood Panel Hangs in Police Station Press Room

posted on

2010-09-21

21:48 EDT by Gia Manry
---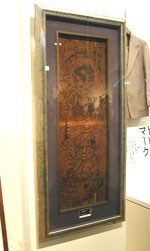 According to the Asahi Shimbun newspaper, a wooden panel taken from the famed Tokiwa-so apartment — where several manga creators such as Osamu Tezuka, Shotaro Ishinomori, and Fujio Akatsuka lived over a period of about four decades — is currently hanging in the press room at the Ikebukuro Police Station. The panel features art by Tezuka himself, including a self portrait and Princess Sapphire, the heroine of Tezuka's 1953 work Princess Knight.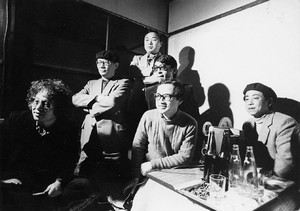 The Ikebukuro Police Station is located in Toshima ward, where the apartment itself was also located. The Tokiwa-so apartment was demolished in December 1982 along with the building that housed it. A group of reporters eating at a restaurant across from Tokiwa-so noticed that it was about to be demolished and contacted Tezuka.
Tezuka met with reporters at the site and, with the permission of the landlord, removed several of the ceiling boards. He drew the illustrations on one and offered it to the reporters, who hung it in their press room where reporters come and go in a similar fashion to manga creators at the original apartment.
Image © Tezuka Productions
---