Interest

Daily Cosplay

Bokusatsu Tenshi Dokuro-chan's Dokuro

posted on

2011-01-14

19:27 EST by Gia Manry
From SacAnime Winter 2011 in Sacramento, California
---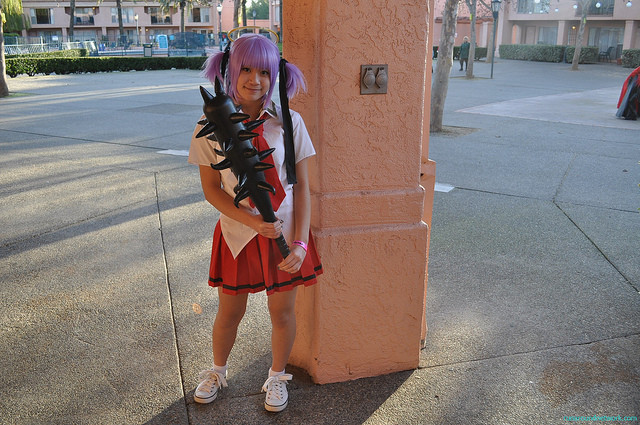 An unidentified cosplayer portrays Dokuro-chan from the Masaki Okayu and Torishimo's comedy light novel series Bokusatsu Tenshi Dokuro-chan (Bludgeoning Angel Dokuro-chan) and its subsequent 2005 television anime adaptation. The photo was taken at SacAnime Winter 2011, which took place January 7 to 9 in Sacramento, California.
In the original series, Dokuro-chan is an angel who has been sent 20 years into her past to kill Sakura Kusakabe, a young man who unintentionally creates immortality and thus angers God. Dokuro instead decides to try and redeem Sakura by keeping him too occupied to develop the technology. Famously, she frequently kills him with her spiked club by accident and then returns him to life with her angel powers.
Image © Hikaru Kazushime
To submit a Daily Cosplay photo, e-mail interest (at animenewsnetwork.com). Please include the name of the copyright owner of the photo.
---