Interest

Daily Cosplay

Dirty Pair's Yuri and Kei

posted on

2011-02-08

23:20 EST by Gia Manry
Photo taken at Ohayocon 2011 in Columbus, Ohio
---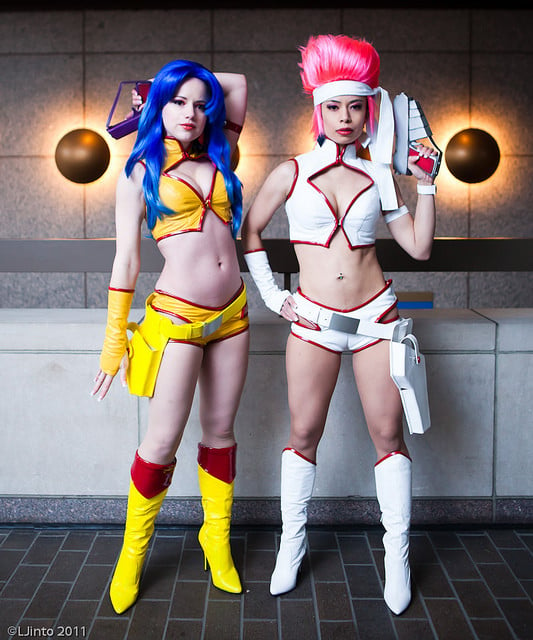 In the above photo, two unidentified cosplayers portray Kei and Yuri, the protagonists of Haruka Takachiho's science-fiction comedy light novel series Dirty Pair. Sunrise adapted the novel into a television anime in 1985, followed by several original video anime projects and an anime film between 1985 and 1994. In the series, Kei and Yuri are members of a task force against crime and are codenamed the "Lovely Angels." While the vast majority of their missions are successful in terms of apprehending criminals, the pair is infamous for wreaking destruction in the process, and are therefore also nicknamed the "Dirty Pair."
The photo was taken at Ohayocon 2011, which took place in Columbus, Ohio from January 28 to 30.
Image © LJinto
Thanks to Catherine Jones for the submission.
To submit a Daily Cosplay photo, e-mail interest (at animenewsnetwork.com). Please include the name of the copyright owner of the photo.
---