Interest

Tokyopop to Launch Asian Pop Culture Newsletter

posted on

2011-10-11

21:34 EDT by Jennifer Sherman
Former North American publisher not re-launching manga titles
---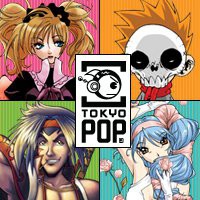 Tokyopop announced that it will launch a new editorial newsletter "about all things otaku and Asian pop-culture" powered by GeekChicDaily on Tuesday. Tokyopop noted this announcement does not mean it will resume manga publication. The company stated that its former titles reverted to their original owners and are "amazingly difficult to get back." Further details regarding the newsletter have not yet been officially announced.
After major restructuring in 2008, Tokyopop closed its Los Angleles-based North American publishing operations on May 31. The company's film and European operations remain unaffected by this closure, and its office in Hamburg, Germany continues to handle global rights sales for the company.
Tokyopop founder Stuart Levy gauged interest in a limited publishing of the third manga volume of Hetalia in September.
---