Interest

Total Eclipse Anime's Alien Flash Mob Swarms Budōkan Arena

posted on

2013-02-11

02:00 EST by Lynzee Loveridge
Attendees wore Studio 696's BETA alien hoodies to overtake arena steps
---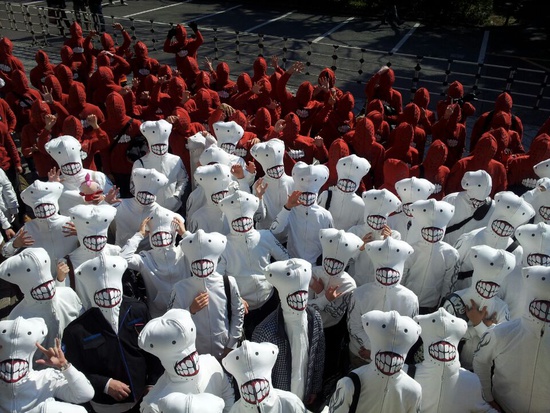 A flash mob wearing Studio 696's BETA alien hoodies from Muv-Luv Alternative: Total Eclipse made good on their promise to overtake Tokyo's famed Nippon Budōkan arena on Monday — National Foundation Day.
Yoshimune and Studio 696's bamboo (milktub/Overdrive) spent half a year organizing the event.
The white Soldier-Class jacket costs 17,000 yen (about US$209) and the less elaborate red Tank-Class version costs 13,000 yen (about US$160) for fan club members. (The Soldier-Class hood doubles as a neck pillow.) For non-members, the jackets cost 19,425 yen (about US$239) and 15,225 yen (about US$187), respectively. Those interested could purchase both jackets for 32,550 yen (about US$401). Each jacket comes in sizes small through XXL, and are made of 100% cotton. The jackets shipped in late January.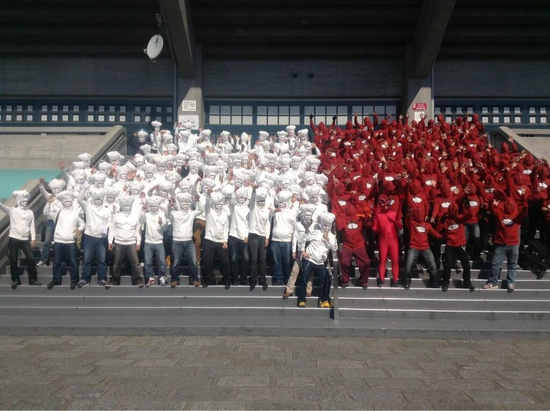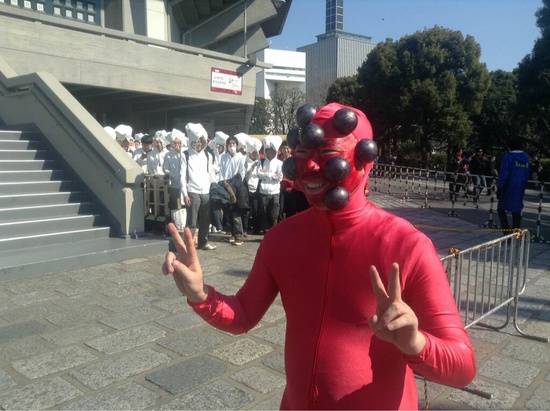 [Via Yaraon!]
Images © Kouki Yoshimune, Ixtl/TV Tokyo/Alternative Project #1
---