Interest

New Madoka Magica Merch Sees Homura Cu-poche and Nightmare Plush

posted on

2013-10-30

13:35 EDT by Bamboo Dong
Now that the third Madoka Magica film is out in Japan, we're seeing yet more and more merchandise.
Recently, the Kotobukiya blog posted a teaser for their next Madoka Magica Cu-poche figure. The silhouette is supposed to be shrouded in mystery, but not only does it look like Homura Akemi... the next blog post mentions that she'll be the next figure in the line-up.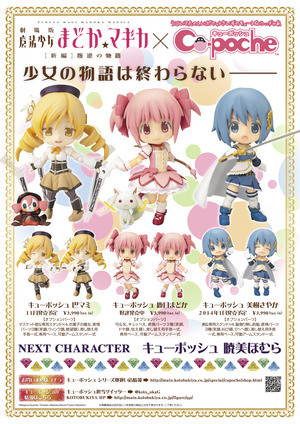 In the meantime, Aniplex+ has opened up pre-orders for a new plush featuring Nightmare from the new movie. The plush measures 30 cm (~11.9") and is selling for 8,900 yen ($90). It's expected to be released March 2014.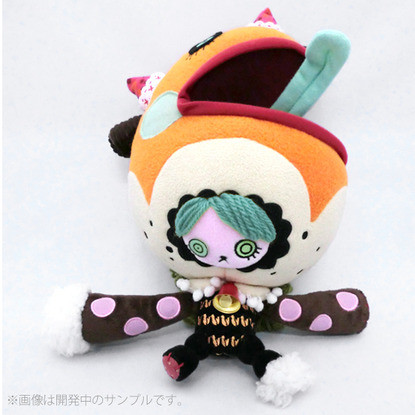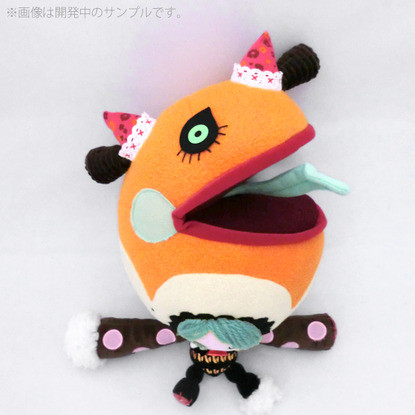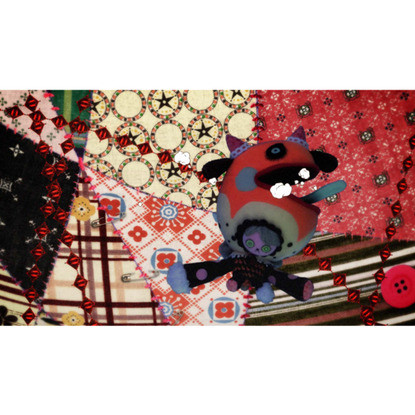 Lastly, if you happen to be in Japan and have the patience to try your luck at capsule figure machines, these adorable cup decorators are selling for 400 yen ($4) and can be found across Japan.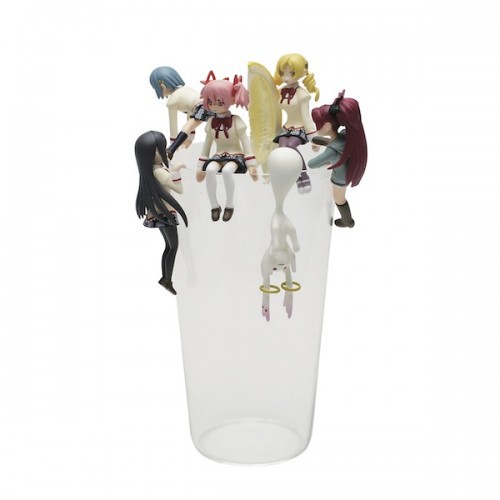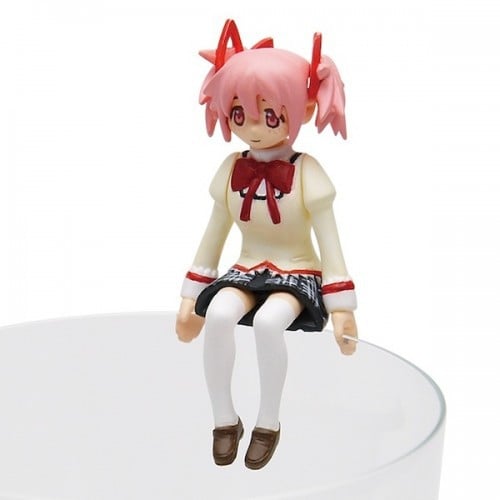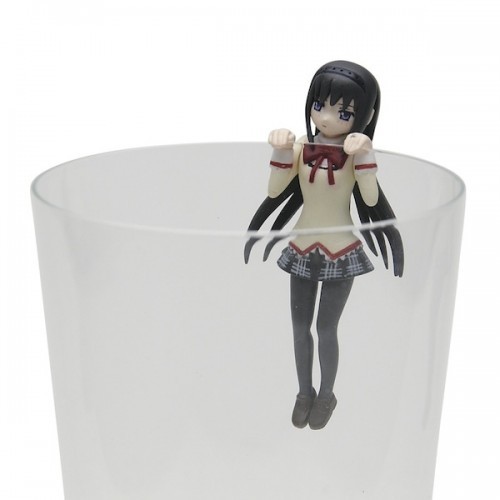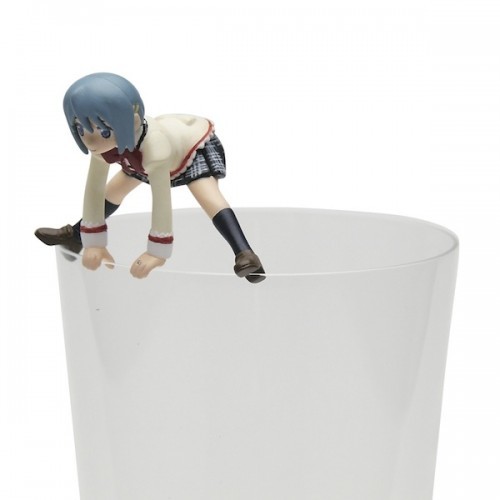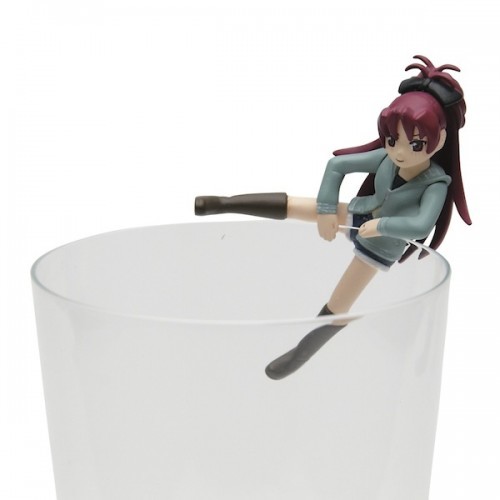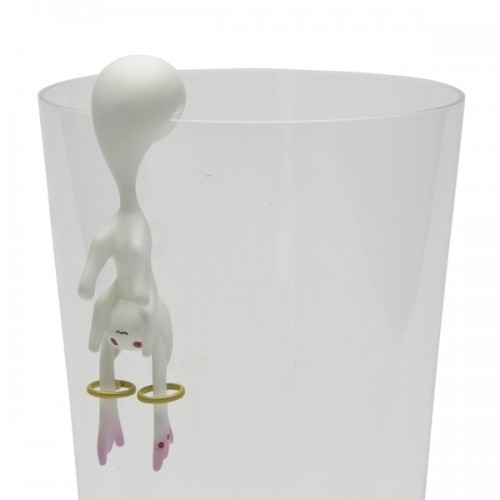 [Via Tomopop, NicoTubeAnime, and Yattar Japan]
---
As This Week in Anime changes gears for the next season, Nick and Micchy say their goodbyes to all the good boys in Attack on Titan, Berserk, and Love Rice, as other shows soldier on into the summer!
― Previous Weeks in Anime Week 1 - Week 2 - Week 3 - Week 4 - Week 5Week 6 - Week 7 - Week 8 - Week 9 Nicholas Dupree got into anime in high school, and manga even earlier. From One Piece to The Promised...
This spinoff of the beloved tactical RPG series Valkyria Chronicles tries to live up to the sterling reputation of its predecessors, but Dustin finds it might fall a little short.
― Valkyria Revolution is told through the pages of history books. A young historian sets out to find the truth about the Five Traitors who led the nation of Jutland to revolution for their own selfish ends, and with the hel...
He's the rowdiest convention goer the Enchanted Grove Comic-Con has ever seen, and he might be in really big trouble...
―
Gangsta's dark story gets off to an intriguing start before things start to go wrong. Rebecca Silverman digs deeper.
― In ancient Rome, ergastula were pits specifically meant to hold unruly slaves or to punish misbehaving ones. In Gangsta., Ergastulum (the singular form of the word) is a city in an unnamed country that may as well be a pit trap intended to punish the wicked. The world that Worrick, A...
Justin gets into some of the many reasons why an anime might jump to a different production studio between seasons.
― Jun asks: I noticed that sometimes a show with multiple seasons have different studios working on them. For instance, the first season of My Teen Romantic Comedy SNAFU is produced by studio Brain's Base while the second season was handled by studio feel. Why does this happen sometime...
Is this forgotten magical girl romcom from the '90s trash or treasure? Find out after the jump, along with a rundown of all this week's anime releases and a very Maison Ikkoku Shelf Obsessed!
― I live on the second floor of an apartment building, so it's always surprising when one of the neighborhood cats appears on my tiny balcony. I'm not sure if it somehow climbs the fire escape ladder or just ju...
Before its anime adaptation airs next season, is this isekai series worth reading? Rebecca Silverman has the answers.
― If you've ever wondered what exactly Konosuba is making fun of rather than mere genre specifics, take a peek at Patora Fuyuhara's In Another World with My Smartphone. That's not to say that this series is precisely the basis for Natsume Akatsuki's parody, but it is certainly closer ...
Mike devours the Sound! Euphonium and Legend of the Galactic Heroes novels and then can't help but compare them to their anime adaptations? Which is better: the book or the movie?
― You can tell what a big anime nerd I am because of all of the books I've been reading lately. Just in the past couple of months, I've killed off the first of Hayao Miyazaki's essential two-part essay collection, Starting ...
Shy Yamada falls for school track star Kase-san in the first volume of this sugary-sweet yuri series. Rebecca Silverman has the details.
― In the increasingly diverse world of English-language yuri, Hiromi Takashima's Kase-san and Morning Glories stands out as particularly adorable. While it shares some themes with Milk Morinaga's Secret of the Princess in terms of wondering if having a lesbian relat...
Sometimes your first kiss is magical, but if you're an anime character, this adolescent milestone can get too weird for comfort. Here are six first kisses that the smoochers might want to forget.
― A first kiss can be a special, a treasured moment shared between two romantic partners. Or it can be haphazardly stolen by some jerk trying to one-up his friend or caused by a pratfall down a flight of st...
My Monster Secret kicks into high gear with a pair of wild rambling adventures in its fifth volume. Nick Creamer digs into the action.
― The last two volumes of My Monster Secret have seen the manga drifting through a variety of chapter-length adventures, before settling into the more long-form and ultimately satisfying trip to Shiragami's parents' house. In light of the events of volume five, it see...