Interest

Celebrate Your Next Occasion With Madoka Magica Cakes

posted on

2014-02-18

15:00 EST by Chris Nishijima
Delicious cakes featuring the girls of Madoka Magica to make every celebration magical.
---
Japanese patisserie AniSugar has announced their new line of Madoka Magica character cakes. At 3,880 yen a piece after tax (approximately $38), the cakes are available for purchase on AniSugar's website and come decorated with one of six Madoka Magica character designs.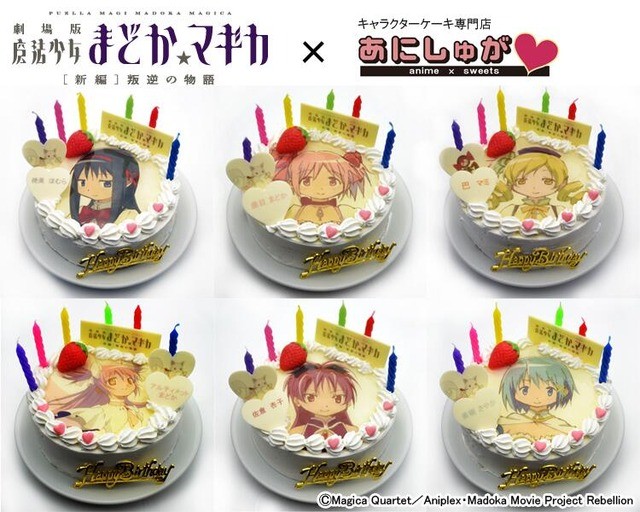 The cakes themselves will be a strawberry cream sponge cake, with a strawberry chocolate on top and come in a special collectable box. They will also come with a white chocolate heart featuring Kyubey (or Bebe for Mami's cake), a nameplate white chocolate heart, a title card chocolate, six decorative candles, and a "Happy Birthday" decoration.
Anisugar began selling the cakes online through Rakuten on February 16 at 8:00PM. They will be available for the rest of 2014.
For more details on the cakes, or to take a look at AniSugar's other tantalizing collaboration's, visit their official website.
[Via: Hachima Kikou]
---