Interest

Burger King Japan's Kuro Burger is as Dark as Your Soul

posted on

2014-09-11

13:30 EDT by Lynzee Loveridge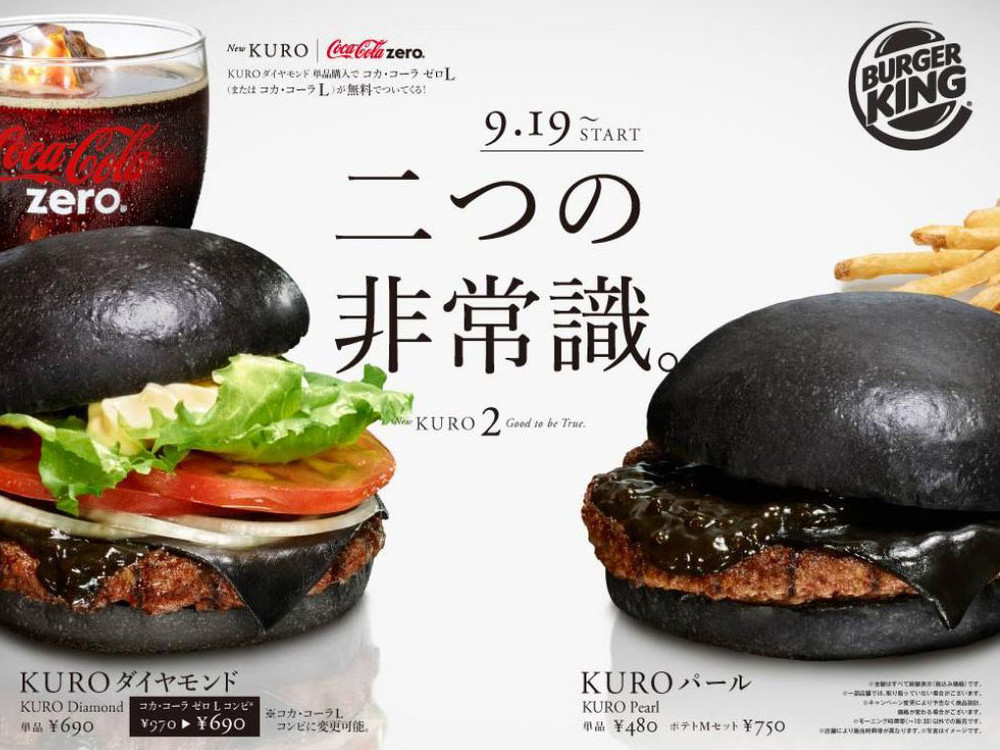 Burger King fast food restaurants in Japan are kicking McDonald's pink hanami burgers to the curb with something more hardcore. The chain will launch its third incarnation of the "kuro burger" (lit. Black Burger) on September 19. The "Kuro Diamond" and "Kuro Pearl" burgers are stacked with black pepper beef patties, black bamboo charcoal cheese, squid ink sauce, and topped with an equally dark black bamboo charcoal bun.
The company reportedly got favorable reception to its previous limited edition "Kuro Ninja" and "Premium Kuro Burger" burgers. The "Kuro Diamond" and "Kuro Pearl" burger will cost 690 yen (about US$7) and 480 yen (US$5). The Diamond version comes with onion, lettuce, and tomato fixings.
Source: The Independent
---