Interest

Koei Tecmo Streams Costume Video for Attack on Titan Game

posted on

2016-03-10

15:45 EST by Lynzee Loveridge
KOEI Tecmo began streaming a DLC content video on Wednesday showcasing its recent holiday costume releases. Watch and Levi delivers his monologue dressed as Santa Claus and Mikasa cuts up Titans in a witch costume.
The Christmas-themed costumes launched on Thursday, and costume pack bundles are slated for March 17. The new DLC is 350 yen per costume or 1,200 yen for the whole set of four. A Christmas weapon pack that includes a Christmas tree, Santa boots,, and Christmas cake is an additional 350 yen.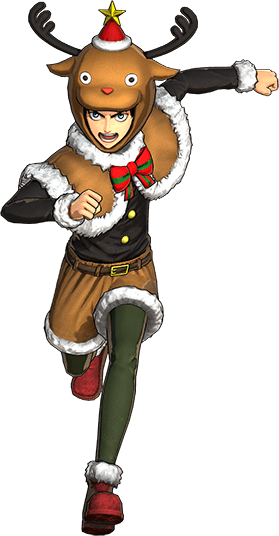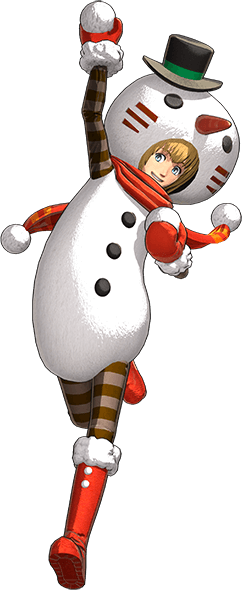 Koei Tecmo Games' Omega Force subsidiary (Warriors/Musou franchise) developed the game for PlayStation 4, PlayStation 3, and PS Vita and released it in Japan on February 18. The game is also slated for North America and Europe this year.
The PS4 and PS3 regular package editions retail for 7,800 yen (US$63), and the PS4 and PS3 download editions retail for 6,762 yen (US$55). The regular PS Vita package edition retails for 6,800 yen (US$55) and the download edition retails for 6,000 yen (US$49).
---
Like this season's Izetta: The Last Witch, historical fiction anime plays fast and loose with real events to spin some fantastic yarns that nevertheless teach us plenty about real history!
― Though it has never been a dominant anime genre, historical fiction has nevertheless persisted in anime since its earliest days. These days hardly a season goes by without some new interpretation(s) of Sengoku-er...
The extras are insightful in this new release of Summer Wars, even if the story may not hold up the way it once did. Rebecca Silverman offers her take on Mamoru Hosoda's breakout film.
― Time is the greatest test of any work. Poems written by Heian era women over a thousand years ago are still intimately relatable to modern readers, novels by men in the 19th century still have a lot to say about soci...
Win tickets to see SAO The Movie in theater, Yuki Kajiura in concert, or other great prizes.
― ©2016 REKI KAWAHARA/PUBLISHED BY KADOKAWA CORPORATION ASCII MEDIA WORKS/SAO MOVIE Project Get ready to LINK START Sword Art Online fans and join Kirito, Asuna, and all of your favorite characters again as they make their big screen debut! With the U.S. premiere of Sword Art Online the Movie on March 1, 201...
Monster Musume is a very, very naughty manga. When you've got a harem interspecies comedy where the girls are half-snake, half-horse or half-slime mould, the sexy permutations are pretty much infinite. Below, we've nominated our seven favourite guilty pleasures from Monster Musume's early chapters. Warning: the following scenes contain acts which some people may find unnatural... 1 – Monster Musu...
Keijo!!!!!!!! shoots up the charts and Sound! Euphonium 2 retakes the top spot in our weekly user rankings! See how your favorite shows performed!
― Our team of reviewers are following 27 anime series of the Fall 2016 season and readers are rating each episode as the reviews go up. So let's have a look at what ANN readers consider the best (and worst) of the season. Keep in mind that these rankings ...
After a decade in development, the latest entry in the Final Fantasy franchise is finally here! Dustin Bailey has the lowdown on this bishounen-packed road trip.
― Every time you boot up Final Fantasy XV, it presents you with a message, calling itself a "Final Fantasy for fans and first timers." The series' disconnected chronology has always favored reinvention, but this one takes that that further t...
We've added yet another prize to the Monster Musume Favorite Character Contest. Only 6 days left to vote.
― Contest Giveaway Manga Sale 1. Contest Details Vote for your favorite Monster Musume character in this official Monster Musume Popularity Contest! If you have a BookWalker Global account, you'll also be eligible for some AMAZING PRIZES. To participate, fill out the form below. Contest ends Dec...
What role does streaming play in giving back to your favorite anime creators?
― Cody asks: I was wondering how much does viewer count matter on streaming services like crunchyroll if at all? They've recently added some older shows, like A Certain Scientific Railgun, that I've already watched and I honestly tend not to rewatch shows very often unless showing them to friends. However I do want to supp...
Paul takes on the frequently frustrating melodrama of the classic shojo series, "Boys over Flowers." Plus, all this week's new releases!
― I can tell we're still a long way away from the heart of winter because I still feel annoyed instead of relieved when the forecast predicts more snow than we actually get. If it's going to snow, let's skip all the inconsequential flurries and get on with it! (Let...
Prison School is a gleefully gross adventure that succeeds by embracing its own smutty soul. Nick Creamer has the details.
― It's hard to say what makes for a "good fanservice show." After all, some of the things that people seek from fanservice run directly counter to the qualities generally valued in other shows. Gratuitous fanservice tends to ruin an audience's ability to take a story or its chara...
Despite its title, this little-known 2012 movie is more character drama than action-adventure. Theron Martin takes a look at this low-key gem.
― The story behind this 2012 movie is not a recent one; it's based on a 1973 sci fi novel which saw four live-action TV adaptations and two live-action movie adaptations scattered across the '80s and '90s, but the prominent role that cell phones play in both t...
The spicy boy-meet-girl-monsters manga comedy Monster Musume has been a hit since it slithered sexily from the mind of artist OKAYADO. You could call it a harem manga, but you've never seen a harem like this one. It starts with a bird-girl, a snake-girl and a horse-girl, and then it gets really strange. All these ladies are flying, clopping and otherwise perambulating to Japan as part of a govern...