News

Iris Print Discusses State of Its Boys-Love Titles

posted on

2008-01-12

22:29 EST
One-person operation explains reasons for
BL
Twist mag's cancellation
---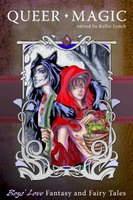 Iris Print, an American publisher of boys-love-inspired material, has emailed an update about the company's status to its newsletter subscribers. In the update, owner and editor Kellie Lynch explains the situation on Iris Print's two pending books and cancelled BL Twist magazine. While the one-person operation has run out of immediate funds, Lynch plans to still go forward with the printing of the two pending books titles if there are enough pre-orders (150 for Home on the Range, 250 for Queer Magic). She is also asking for people willing to contribute in the production of future titles and conducting a survey of readers. Lynch also explained the factors that took Iris Print from its initial success in Yaoi-Con 2006 to its current predicament.
Source: YaoiSuki
---
Dustin sings the praises of the grimy Metroid-alike Axiom Verge, Super Mario cosplays at the Olympics, a new game from Pokemon developers Game Freak, PLUS Attack on Titan for the PS4 and the rest of next week's new releases!
― Welcome back once again to This Week in Games! News is a little slight this week because of a substantial stack of new releases, but we've still got a pair of surprises includi...
Renowned visual novel writer Jun Maeda returns to anime for his first series since Angel Beats! Nick Creamer investigates the opening beats of Charlotte.
― Jun Maeda is one of the more high-profile creators in anime circles, though he didn't initially build his reputation in anime at all. Maeda is instead largely famous for his visual novels - he was a central player in building KEY's reputation, whe...
A scrappy little company called Anime Midstream picked up the series B'tx recently, so it's the perfect time for a refresher on just who Anime Midstream are.
― Drew asks: This past week I saw the article on ANN about a company called Anime Midstream releasing anime B'tX. I was excited because I liked that anime and it never was completely released here before, but it got me wondering who was this co...
Our Tokyo correspondent Ken shares both his experience attending the massive Comic Market 90 at Big Sight and a horde of new cosplay photos!
― The biannual Comiket (Comic Market) is the largest anime and manga related event in Japan. Every August and December, thousands of hobbyists flock to the Tokyo Big Sight exhibition center in Odaiba, Tokyo for the three-day festival, where they can sell and pur...
Even though it gets off to a slow start, this compilation of Kuroko's Basketball's first two volumes lays a strong foundation for a story that will only get stronger as it grows.
― If you pick up one new shonen sports title this year, it should probably be Haikyu, but if you're in the mood for more than one, Kuroko's Basketball is definitely worth a look. That's not an entirely fair comparison, of co...
Mob Psycho 100 descends more than a few spaces while Danganonpa is on the ascent - find out how your favorite summer anime fare in our weekly user rankings!
― Our team of reviewers are following 30 anime series of the Summer 2016 season and readers are rating each episode as the reviews go up. So let's have a look at what ANN readers consider the best (and worst) of the season. Keep in mind that the...
Saber Artoria Pendragon is as majestic as ever with her cloak, crown, and swords in this high quality figure from Medicom Toy, available immediately on Tokyo Otaku Mode.
― Saber Artoria Pendragon is as majestic as ever with her cloak, crown, and swords in this Real Action Heroes figure by Medicom Toy. And the best part is, you don't have to wait months for your pre-order to arrive. She is available f...
Maybell takes Luna on their first date - inside a roleplaying game!
― Editor's note: Vice & Luna is on hiatus next week so our team can take a little break, but we'll have a bonus comic and a fan art gallery so please look forward to it!
Despite a bevy of pitfalls, the wide range of subplots explored in the final season of the Index franchise will definitely give fans plenty to chew on while they wait for more. Theron Martin dives in.
― The Certain Magical Index franchise has four anime series and one movie to date, of which this was the third installment, airing in Fall of 2010. Although I consider it to be the weakest series in the...
Back when VHS fell to the mighty DVD, how did the US anime industry transition to a new format, and what did that mean for the industry as a whole?
― Jake asks: I have been wondering for a while now about when the anime industry transitioned from VHS to DVD's. I know that the DVD player was introduced on the market in the mid 90's but like a lot of people I did not get around to transitioning until ...
Shelf Life finishes up its run of Gundam reviews with the divisive final part of the original Univeral Century timeline. Plus, all this week's new releases!
― I started playing the farming game Stardew Valley last week, and it's taught me that I should never, under any circumstances, be allowed to name a real animal. My character owns three chickens named "Drumstick," "Buffalo," and "McNugget," and ...
Corpse Party's manga adaptation isn't quite as good as it could be due to some issues with both art and story, but it still seems like it has potential.
― Based on the updated version of the horror visual novel/adventure game, Corpse Party: Blood Covered feels like When They Cry's younger sibling. It's trying really hard to hit all the same horror highlights, with some lighter moments thrown in to ke...