News

Manga Fan Prime Minister Asō Opens Tokyo Film Fest

posted on

2008-10-21

09:27 EDT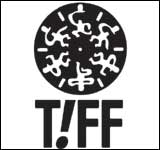 Newly installed Japanese Prime Minister Tarō Asō was among the guests who opened the 21st Tokyo International Film Festival on Saturday. He told the crowd, only half-jokingly, that he is apparently more well known in Japan for being a manga geek than prime minister. In particular, he highlighted the works of the late manga and anime pioneer Osamu Tezuka, who has a seven-part retrospective at the festival. The Mainichi Daily News reports that Asō currently has a 36-percent approval rating just one month into his job; The Washington Post adds that he will give a speech at Tokyo's Akihabara otaku shopping district next Saturday. Other guests at the opening included John Woo, Tony Leung, Takeshi Kaneshiro, and Jon Voight.
The festival features the premieres of Mamoru Oshii's live-action Kill anthology, Fujiro Mitsuishi's manga-based Osaka Hamlet film, and Yoshiki Yamakawa's much anticipated anime adaptation of Sin-Ichi Hiromoto's Hells Angels manga. Besides the Tezuka retrospective, there was also a retrospective for Shoji Kawamori of Macross and Escaflowne fame on Saturday and a showing of Keiichi Hara's Summer Days with Coo film.
Sources: The Japan Times, Variety
---
back to Daily Briefs
News homepage / archives
Around The Web
Travel back in time (and maybe have your gender swapped) to seven different periods of Japanese history, all from the comfort of your couch.
― The history of Japanese civilization is expansive, predating the Common Era by 10,000 years (the Jomon period). There's much more ground to cover compared to what kids get in U.S. history classes in high school, which rarely cover anything before the Boston T...
Junji Ito's death-stench horror gets the deluxe treatment with a new hardcover omnibus, but the subject matter might not work for everyone.
― Junji Ito is inarguably one of the masters of horror manga, utilizing both horror (physical revulsion) and terror (psychological reaction) to create gut-churning tales of the world gone mad. To a degree, he carries this out in his two-volume series Gyo from 200...
Voice actor/director/professional Dungeons & Dragons player Liam O'Brien returns to the podcast after a 5-year hiatus to discuss his roles in Fate/Zero and Sailor Moon, along with the landscape for anime voice acting now and what it's like to be Gollum.
― ANNCast Episode 234: Podcastoes O'Brien Get the Flash Player to see this player. Voice actor/director/professional Dungeons & Dragons player Liam ...
If you went to an anime convention this summer or have used the internet lately, you may notice anime fans seem to have fallen in love with Steven Universe. Why? Because the show loves them right back.
― If you've been to an anime convention in the past year, you've probably seen colorful, gem-studded cosplay like this filling the hallways. Photo credit links: top left, top right, bottom left, bottom...
If you've got questions for the director of the high-flying fantasy series The Pilot's Love Song, we've potentially got answers for you!
― We've been given the opportunity to interview The Pilot's Love Song director Toshimasa Suzuki, and we need your help! NISA, who will be releasing the fantasy action drama The Pilot's Love Song on bluray September 22nd, asked for fan questions for Mr. Suzuki, whos...
Bee-Train's 2001 girls-with-guns classic returns on Blu-Ray, and holds up surprisingly well, despite some mediocre animation.
― Not all older series deserve the Blu-Ray treatment. For some it is because the show just isn't as iconic as people might like to think, while for others it's because the quality was never BD worthy in the first place. Noir, fortunately, does hold up well enough that its tran...
The revolution is about to begin!
― SHIMONETA: A Boring World Where the Concept of Dirty Jokes Doesn't Exist (Shimoneta to iu Gainen ga Sonzai Shinai Taikutsu na Sekai) Visit the Official Site › Story Characters Trailer Cast & Staff Gallery Broadcast Begins July 4, 2015 (JST) Key Staff Director: Youhei Suzuki (The Hentai Prince and the Stony Cat ) Series Composition: Masahiro Yokotani (Free! Eternal...
Egypt Arc is JoJo in peak condition, as memorable and engaging an adventure as you could hope for. JoJo's Bizarre Adventure is back.
― When we last left our heroes, they'd just arrived on the shores of Egypt, escaping the literal jaws of defeat in order to finally save Jotaro's mother. The journey there had been a lengthy and sometimes inconsistent one, with their various adventures indeed being plen...
The creator of the hit manga, recently adapted into a popular anime series, talks about her inspirations, how she got her start, and what it's like to watch your manga become a TV show.
― As you might guess from the story, the main character of the story is a high school roughneck named Ryu Yamada. Yamada meets cute, quiet, and studious Urara Shiraishi, who is his complete opposite in almost every wa...
After a brief break To Love Ru Darkness returns for a second season!
― To loveru -Darkness 2nd Visit the Official Site › Story Characters Trailer Cast & Staff Gallery Broadcast Begins July 6, 2015 (JST) Key Staff Director: Atsushi Otuski (Argevollen, Ladies versus Buttlers!) Character Design: Yuchi Oka (Argevollen , Motto To loveru) Music: Takeshi Watanabe (Strike the Blood, Saki) ↑ Top Story The fo...
Kirito's adventures continue in Reki Kawahara's second Progressive novel, which delves into the mechanics of the game much more than the show ever did.
― The second volume of Reki Kawahara's ambitious reimagining of Sword Art Online offers plenty of intriguing content, but perhaps none more so than its Afterword. In the Afterword for the first volume, he mentioned an intent to average about two floor...
Everyone loves fanservice - except, as the common wisdom goes, anime critics. Paul Jensen dismantles this age-old assumption with a recipe for how good fanservice can make a cool show even better.
― Speaking as both a fan and a critic, I'm of the opinion that fanservice is like a spice; just the right amount in the right recipe and it's fantastic, but too much overpowers the dish. Not every anime ser...
This week: a chat with Final Fantasy XIV producer Naoki Yoshida! Plus Exist Archive, Red Ash, Dragon Quest, and a classic wonder-world!
― Some loyal readers may be tired of hearing about Red Ash, Keiji Inafune's Kickstarter attempt to relaunch Mega Man Legends in just about everything but name and storyline. You must forgive me, as I really enjoy the Legends games and want to see more in their gener...
Hotaru Tachibana is introduced to the survival game world by an eccentric group of friends who may have what it takes to be the best team in Japan.
― AOHARU x MACHINEGUN Visit the Official Site › Story Characters Trailer Cast & Staff Gallery Broadcast Begins July 2, 2015 (JST) Key Staff Director: Hideaki Nakano (Golden Time Episode Director (Eps.7), Yatterman Night Episode Director (Eps.2) ) Series ...