News

Final Fantasy 0, Idolm@ster 2 PS3 Sell 472,253 & 65,512 (Updated)

posted on

2011-11-02

11:30 EDT
---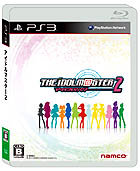 Square Enix sold 472,253 copies of its PSP role-playing game Final Fantasy Type-0 to top Media Create's consumer software sales chart in Japan for the October 24-30 week. Bandai Namco Games sold 65,512 copies of all editions of The Idolm@ster 2 PlayStation 3 game — including those that bundled The Idolm@ster anime — place it at #3, below #2's Hoshi no Kirby Wii (136,811). Without the game, the first standalone volume of The Idolm@ster anime moved 3,915 Blu-ray Discs and 1,549 DVDs.
Bandai Namco Games also sold 16,741 more copies of Gekijō-ban Macross Frontier: Sayonara no Tsubasa Hybrid Pack with the second Macross Frontier film for a new total of 159,348. The DVD version of the second Macross Frontier film sold 33,854 copies.
Source: 4Gamer via Hachima Kikō
Update: Images and more background information added.
Update: The Fuka and Desco versions of the PlayStation 3 game Makai Senki Disgaea 4 landed at #6 with 19,460 copies, followed by the PSP game Ro-Kyu-Bu! at #7 (17,593 copies). Senritsu no Stratus moved 15,623 copies at #9, and Ragnarok ~Hikari to Yami no Miko~ was #10 with 15,559.
---