News

Spice and Wolf and Hetalia Film on U.K. DVD

posted on

2012-06-17

23:09 EDT
Spice and Wolf II due on August 6.
---
Manga Entertainment is releasing the first 13-part season of Spice and Wolf on Monday June 18. The anime adapts Isuna Hasekura acclaimed novel series (illustrated by Jū Ayakura), which focuses on how business (and religion) gets done in a medieval world. The two main characters are a travelling peddler called Kraft Lawrence, who encounters a girl with furry ears and a tail, who claims to be "Holo the Wise Wolf," a nature goddess. Manga is also due to release Spice and Wolf II, presently scheduled for August 6.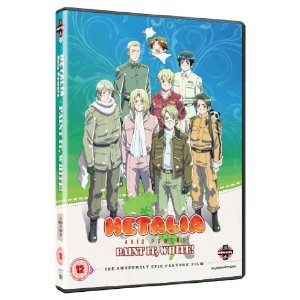 Manga is also releasing the feature film Hetalia Paint it, White! (Ginmaku Hetalia - Axis Powers Paint it, White [Shiroku Nure!]), based on the Hetalia - Axis Powers comedy manga and anime series.
---