News

Shinkai's Children Who Chase Voices Dublin Screening July 2

posted on

2012-06-26

22:48 EDT
Screening at 7 p.m. at Light House cinema, followed by live Q&A with Shinkai.
---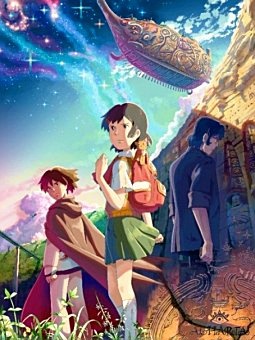 Tickets for the Dublin screening of Makoto Shinkai's Children who Chase Lost Voices from Deep Below (aka Journey to Agartha), including a Q&A with the director, are available here. The screening will be on Monday July 2 at 7 p.m. at the Light House cinema in Market Square, Smithfield (map). Adult tickets are €9, while concessions are €7.50.
The film centres on Asuna, a girl who spends her solitary days listening to the mysterious music emanating from the crystal radio she received from her father as a memento. She embarks on a journey of adventure in the underground realm of Agartha, and thus comes to know the cruelty and beauty of the world. The festival deems the film suitable for viewers aged 10 and over.
The film is the latest work by Shinkai, the creator of Voices of a Distant Star, The Place Promised in Our Early Days, and 5 Centimeters Per Second. The screening will be preceded by his short film, She and her cat, and followed by the Q&A with Shinkai himself.
---