News

Sydney Manga and Anime Show Announces Final Special Guest

posted on

2013-07-25

09:23 EDT
SMASH adds Animation Director Hidenori Matsubara (Rebuild of Evangelion film series, Ah! My Goddess) to their guest list including voice actors Masakazu Mortia (Bleach), Haruko Momoi (Stiens;Gate) and band LOVERIN TAMBURIN for their August event.
---
SMASH will be taking place on Saturday the 10th of August 2013 at the Sydney Convention Centre. Tickets cost $29 online and will be available for sale online until the 31st of July, they will be available at the door for $35.
If you would like further information on SMASH's previous guest announcements please check out our news post here.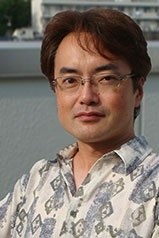 Hidenori Matsubara
Originally a key animator that worked on Armitage III, Neon Genesis Evangelion and Steamboy, Hidenori Matsubara went onto create character designs for Sakura Wars, Gankutsuou: The Count of Monte Cristo and Oh! My Goddess. He later became the animation director and character designer on Ah! My Goddess and has since become the animation director for the Rebuild of Evangelion series. SMASH have confirmed that Hidenori Matsubara will be conducting an art panel during this year's event.
If you would like further information on Hidenori Matsubara you can view SMASH's writeup here and you can view their latest press-release here.
If you would like further information on SMASH you can do so through www.smash.org.au or visit their Facebook page.
---