News

New Yu-Gi-Oh! Film Now in Development in Japan

posted on

2014-06-17

17:00 BST
4K: "We're thrilled to bring the
Yu-Gi-Oh!
characters back to theater screens"
---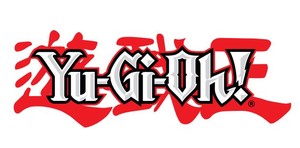 International distributor 4K Media Inc. announced on Tuesday that a new Yu-Gi-Oh! movie is in development in Japan. Kristen Gray, 4K Media Inc. senior vice president, commented, "We're thrilled to bring the Yu-Gi-Oh! characters back to theater screens for their enthusiastic fan base."
4K Media is now shopping for a distributor for all territories outside of Asia, and is promoting the card game and anime franchise at Licensing Expo, which opens in Las Vegas on Tuesday.
Yu-Gi-Oh! Arc-V, the fifth main Yu-Gi-Oh! anime series inspired by Kazuki Takahashi's original manga, premiered in Japan this past spring. Yu-Gi-Oh!: The Movie played in the United States in 2004, followed by the Japanese film Yu-Gi-Oh! 3D: Bonds Beyond Time in 2010 to mark the franchise's 10th anniversary.
---
Our weekly webcomic series rises from the grave with a whole new look! Find out what happened behind the scenes and get a look at the strip's new art.
― So last June we launched Vice & Luna, a weekly webcomic series that followed along in the spirit of Anime News Nina, the site's previous strip (it's 10 years old this year by the way - you can read the whole thing right here and there's even a hardc...
If you watch Japanese TV, you'll hear anime soundtracks - like the OSTs for Evangelion - used as background music on talk shows all the time. How does that happen?
― Henpaku asks: I noticed that certain Japanese TV programs (mostly those showing entertainment specials with famous guests doing weird Japanese people things) use a lot of anime OST. In fact a show just a few days ago used some BGM from ...
One of the most beloved romcoms in recent memory, My Love Story, is out on bluray from Sentai Filmworks, and James Beckett is here to let us know if it holds up. PLUS: all of this week's big new releases!
― We've got a ton of new releases to cover this week, so I'm going to use that to cover for my lack of clever or interesting thoughts to put into this intro paragraph. Let's get right into it, shal...
This four-episode "second season" of Seven Deadly Sins popped up on Netflix - how does it move the story forward, and is it any good? Theron Martin investigates.
― Although this is (correctly) labeled as a TV series, that label can be misleading in this case, as it implies that it consists of more than just four episodes. That is clearly all that it was planned for, however, so what Netflix is listin...
This week, Mike explores the weird and wonderful world of Gintama, a smash hit in Japan with a slight barrier of entry in the West. So what makes this action comedy so special?
― Earlier this week-- actually yesterday, if you go by column publication date—it was Anime Day at the video games retailer GameStop. This wasn't a major event; honestly, it was just an excuse to hawk some anime-related games ...
The Ancient Magus' Bride continues to find wonder in both its central romance and its magical world. Nick Creamer digs into the details.
― While Ancient Magus' Bride's first and second volumes focused primarily on the magical world surrounding Chise and Elias, the manga's third volume turned inward, highlighting the emotional baggage that inspires both of their actions. This fourth volume essentially...
These seven masters of black-and-white silent scares, from the 70s up to the modern day, are sure to give you a fright!
― Horror, like comedy, is a genre that's hard to recommend without knowing the audience personally. What a person finds scary is very personal, and tapping into that with a written medium is even more difficult. Manga can't rely on jump scares and music cues the same way a film can...
With gorgeous art and bonus details left out of the anime version, the only thing missing from this Gundam Thunderbolt manga is the soundtrack. Lauren Orsini weighs its pros and cons.
― "To all you music lovers out there—no borders, no war. You're tuned to Thunderbolt Station, the pirate radio of freedom!" There's no shortage of work hazards out in the Thunderbolt Sector, where Federation and Zeon so...
Zac and Jacob argue about the emotional honesty of Scum's Wish, plus Tanya the Evil, Ghost in the Shell (2017), Crunchyroll's one million subscribers and much more!
― " ANNCast Episode 286 - Scum As You Are Zac and Jacob argue about the emotional honesty of Scum's Wish, plus Tanya the Evil, Ghost in the Shell (2017), Crunchyroll's one million subscribers and much more! You can listen to the show on o...
God Eater's story starts slipping as it moves into its middle third. Rebecca Silverman explains what went wrong.
― Answers always come with a price. Sometimes it's simply learning something you really didn't want to know, other times, it's the destruction of humanity and the entire world. If that seems like an extreme comparison, it's deliberate – the second half of the God Eater anime takes its burn...
Series expert Brian Ruh takes you on a journey through everything you need to know about the entire Ghost in the Shell franchise - from manga to anime to film - before the 2017 version hits!
― We are currently undergoing something of a Ghost in the Shell renaissance due to the impending Hollywood remake. Regardless of your feelings on the upcoming film, you can't deny that it's a good time to be a Gh...