This Week in Games - What's to Come in 2017
by Dustin Bailey,

If you're reading this, you made it out of 2016 and into a brand new year. Congratulations! Give yourself a round of applause! You've earned it.

Last year brought us some excellent games, but we're now at a time where we look forward, rather than back. This is the week you admit to yourself that you're not actually going finish your backlog, and start salivating at the smorgasbord of upcoming titles. The next few months in particular promise to be a veritable feast for fans of Japanese development, with a number of anticipated sequels, cool originals, and even an entirely new console scheduled to hit in the next 90 days.

Yes, folks, there will be a new Nintendo platform in less than three months.

I'm a stickler for symmetry, so since This Week In Games closed the year by looking back at 2016's coolest, we're opening the year by looking at 2017's coolest. Enjoy what's to come.
What's Coming In 2017
JANUARY 20 - GRAVITY RUSH 2
Gravity Rush 2 is another physics-bending adventure that sees you rearranging up and down to explore the world and defeat enemies. The general consensus on the original is that it was cool in concept but messy in execution, and the sequel looks to address the problems while finally delivering on the promise of the idea. It's also absolutely gorgeous. If you're not already sold, there's a demo available on PSN that runs down what you can expect.
JANUARY 24 - RESIDENT EVIL 7
The venerable zombie-killing franchise returns with a new entry that steps back from the action-heavy gameplay that's dominated since RE4 in favor of a true survival horror experience. There's no guarantee Resident Evil 7 will be a slam dunk or a return to form following the profound disappointment of RE6—there's every possibility that it will be a sad emulation of indie horror and the successes of PT. But there's also the chance it's exactly the shakeup the series needs.
JANUARY 24 - TALES OF BERSERIA
I'm not a Tales guy. Despite being a GameCube fan I never got into Symphonia, so the remainder of the series kinda passed me by. I say all that to warn you: I can't given Tales of Berseria much context. I can tell you that this game takes place in the same world as Zestiria, and that it releases on the same day as three other games that all share a certain crossover audience. It's also probably the first Tales game I'm going to give a shot to.
JANUARY 24 - YAKUZA 0
Get this: we live in a world where every single mainline Yakuza game is either out in English, or soon to be released. Yakuza 6 hits next year and Kiwami reminds you of how things started later in 2017, but first? Yakuza 0 tells the origins of Kazuma Kiryu and Goro Majima during their early days as criminal enforcers. It's the trademark mix of gritty crime drama, soap opera melodramatics, and a wacky open-world representation of Japan, now on PS4 for the first time.
FEBRUARY 9 - NIOH
Nioh had a series of alphas and betas last year, during which it seemed to develop into a game well worth watching. The short version: it's Dark Souls with samurai. But it also seems to be quite a bit more than that, with far more intricate, combo-based combat that has a great deal more base-level difficulty than any Souls. I'm scared of Nioh at the same time I'm excited about it.
FEBRUARY 28 - HORIZON ZERO DAWN
A lone Western release amid all these Japanese games, I'd be remiss if I didn't mention Horizon Zero Dawn here. Despite the most uninspired title in recent memory, Horizon looks to be a wonderfully unique take on an increasingly prolific genre. It's a game world where technology and nature have integrated with each other and you hunt sentient robot dinosaurs to survive. If that's not a pitch, I don't know what is.
MARCH 7 - NIER: AUTOMATA
Not a lot of people love Nier. But the people that do REALLY love Nier. Nier: Automata is a semi-sequel set in a world where robots are, like, uh… Okay. So here's the thing. I played the Automata demo. I understand less than nothing that was happening. But it was an incredible spectacle and an absolute delight to play. Fantastic controls. Delightful combat. It's a PlatinumGames joint, and it definitely seems to be their A-team. This game is going to be great, and if you don't believe me, play that demo.
MARCH - THE SWITCH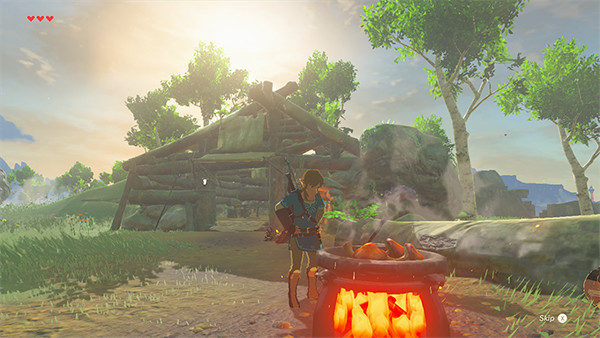 We're just over a week away from the Switch's final unveiling, and less than 90 days from its final launch. There are enough new rumors circulating for me to do a whole 'nother round-up, but this close, what's the point? It will be a huge launch, likely to feature The Legend of Zelda: Breath of the Wild, Splatoon, and a new 3D Mario game all on day one. There are even reports circulating—I hate to even say this out loud—that an official Mother 3 translation is waiting for a Switch release. It's gonna be big, with the full weight of Nintendo's first-party development attempting to escape the immense failure of the Wii U.
APRIL 4 - PERSONA 5
Persona 5 may be missing its Valentine's Day launch, but love is not over! The hyper-stylish new Atlus title is still coming our way—just a couple of months later than we hoped. You once again take control of a school-aged party of supernatural adventurers, this time in a series of psychic heists to steal bad mojo from the hearts of evildoers. You build social links by day and dive into dungeons by night, setting the world right one stolen heart at a time.
AND THE REST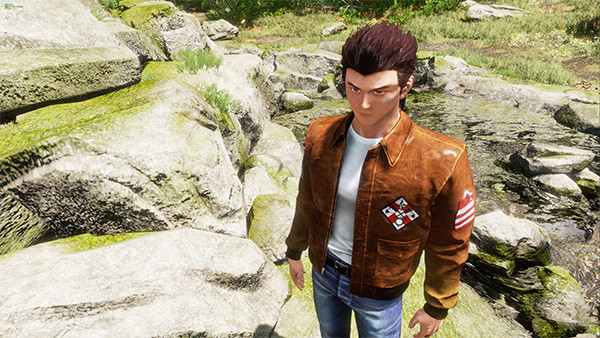 That's just a quarter of what's on deck for 2017. Later in the year we're looking at Danganronpa V3, Marvel vs. CAPCOM: Infinite, plus remastered editions of Final Fantasy XII and Parappa the Rapper, not to mention great games we just don't know about yet. We'll find out if Metal Gear Survive is anything more than a shambling husk of a once-great series. We'll look askance at the Japanese release of Dragon Quest XI. And maybe, just maybe—don't hold your breath—we'll finally see the release of Shenmue III.
NEWS
APPARENTLY ATLUS NEEDED TO CLARIFY THAT THERE WON'T BE PC OR SWITCH VERSIONS OF PERSONA 5 AND YAKUZA 0
Look, I get it. PC gaming is cool. (At least until your super-expensive graphics card dies and you're stuck going through the warranty process but that's another issue.) Plus you're excited about the Switch, and you want games to come to Nintendo's new platform. But neither Yakuza nor Persona have ever made their way to home computers. Notwithstanding a few weirder SMT spin-offs, neither has made it to Nintendo, either. Both have roots going back to the PS3, which is a platform notoriously difficult to port to or from. In short, you're not playing these things on anything that didn't come from Sony.
But a bit of unclear label art apparently put that into question for some folks. Yakuza 0 holds a "PS4 Console Exclusive" label, which is usually reserved for games that hit PC, too. Persona 5 has no exclusive labels, indicating no lock to Sony platforms. But an Atlus PR Manager would really like you to stop reading into little things like that.
Persona 5 platforms: PS3, PS4.
Yakuza 0 platforms: PS4.

THAT'S. IT.

No Switch. No PC. Idk about the box label, that's a Sony thing. pic.twitter.com/8R3Qj36deA

— John Hardin (@JohnLHardin) January 3, 2017
Just stop it, okay? These are PS4 games. For PS4. And nothing else. (Until the inevitable remakes, of course.)
THE LATEST FINAL FANTASY CHARACTER IS ARIANA GRANDE, BECAUSE OF COURSE IT IS
Final Fantasy: Brave Exvius is a mobile game with traditional JRPG battles. You build a party of various characters. Many of them are from previous Final Fantasy games. Many of them original. One of them is about to be a major pop star.
Yes, friends, Ariana Grande is about to be a Final Fantasy character. The pop singer says of her in-game counterpart: "it's the cutest thing i've ever seen in my entire life and i'm so excited and in love with it i cannot contain myself." Why Ariana and not, say, Florence (of "+ the Machine" fame) who actually had a song in FF15? I don't know. Are we just taking requests for celebrity appearances? Can I get Jack White in the next Dragon Quest?
WE LIVE IN A BEAUTIFUL WORLD WHERE OBSCURE, 26-YEAR-OLD JAPANESE PC GAMES ARE STILL BEING TRANSLATED
You may—emphasis on uncertainty there—have heard of a Super NES game called E.V.O.: Search for Eden. It was an action game where you controlled a creature of your own design through various stages of evolution, sort of like the early bits of Spore. It's something of a cult classic, and the original cartridge goes for hundreds of dollars on eBay these days. What you might not have known is that the SNES game was actually a loose port of a PC-9800 game that never got an English release. Until now!
E.V.O.: The Theory of Evolution is the translated title, and it's actually a significantly different game than what we saw on SNES, with traditional, turn-based RPG battles rather than the side-scrolling action of the later release. The Enix-published game is likely in the legal hands of Square these days, and I wouldn't hold my breath for any official return. Mostly, I'm just delighted that fans are keeping games like this alive and in front of as wide an audience as possible.
NEXT WEEK'S RELEASES
HATSUNE MIKU PROJECT DIVA FUTURE TONE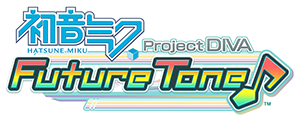 Developer: Sega
Publisher: Sega
Platform: PlayStation 4
Release Date: January 10
MSRP: $29.99 / $53.99

Finally, there are video games again! Miku kicks off 2017 with what's essentially a greatest hits package in a two part collection. The first piece is Future Sound, which collects songs from Project Diva editions 1, 2, extend, F, and F 2nd. The second part, Colorful Tone, pulls in tracks from Project Diva Arcade and Project Mirai DX. You can buy either part individually or get a slightly discounted rate for the pair. The full package features a total of over 200 songs.
ALSO AVAILABLE:
Criminal Girls: Invite Only hits Steam on the 11th, if you need to discipline some naughty, naughty delinquents on your home computer. (Hey, no judgement here.) All indications suggest that this edition remains censored, so steer clear if that matters to you.
See y'all next week!
---
discuss this in the forum (23 posts)
|
This brain-meltingly stupid kids' show has been a punchline on This Week in Anime since it started, but was there secretly a method to Heybot's madness in the end?
― It's been a go-to punchline on This Week in Anime since the column began, but now that Heybot! has ended, just what the hey was this series anyway, and why was it so incredibly weird? This week in anime, Micchy and Steve put this bizarre...
Several changes have been made to this fighting game's new installment, but not all of them are for the better. Dustin Bailey gets into it.
― The new story mode in Marvel vs. Capcom: Infinite has all the characters trapped in a pair of worlds awkwardly smashed together out of pieces from their respective universes. Marvel's AIM laboratories host not only MODOK, but also the BOWs of Resident Evil, smu...
Want to get into the hit whodunnit game series but don't know where to start? Heidi Kemps' (spoiler-free) overview of all the franchise's biggest titles has you covered.
― Where to start with this murderous series? Don't despair -- our guide will help! Danganronpa is something you've probably heard of if you follow anime or video games. What began as an under-the-radar visual novel series has blossom...
To call the end of Danganronpa "shocking" would be an understatement! Jacob Chapman takes on the controversial final chapter in this SPOILER-FREE review.
― Prior to the release of this (second?) conclusion to the main Danganronpa trilogy, series creator Kazutaka Kodaka was emphatic in several interviews that this "new semester" would be completely open to newcomers. While it would bring closure to th...
Moriko Morioka, 30 years old, single, unemployed. A dropout from reality. Seeking a place of respite, she arrives in the world of the worldwide web.
― Recovery of an MMO Junkie Official Website: http://netoju.com Official Twitter: @netoju_anime Introduction Characters Cast & Staff Gallery Premiere Date: October 10, 2017 (JST) Key Staff Director: Kazuyoshi Yaginuma ("Bokurano"(TV) as episode director...
Why is something as risqué as S&M such an easy go-to for comedy even in family-friendly anime? Justin Sevakis has the answers.
― Brandi asked: what is up with anime and the S&M fetish? I'm not talking about hentai. It mostly comes out in the form of one of the men on the show turning out to be some kind of over the top masochist. I've seen this joke over an over again. Most recently in D-Frag! and i...
Gabriella Ekens revisits the classic shojo romcom on blu-ray, and Paul Jensen breaks down this week's huge heap of new releases!
― We've got a pretty wide variety of new releases this week, which means we also have a whole lot of options to explore. Let's jump right into it! Welcome to Shelf Life. Jump to this week's review: Fruits Basket On Shelves This Week Crusher Joe - OVA Collection DVD Discote...
This adaptation of the award-winning manga about karuta is finally available to own in a fancy special edition box! Bamboo Dong explores just what makes this series so special.
― On paper, Chihayafuru would probably be considered a sports anime. The characters spend most of their time training for, talking about, and playing sports. And most of the action and tension revolve around the outcome of spo...
Ohba and Obata's newest manga thriller expands its cast and slips into a comfortable rhythm for its second volume. Nick Creamer dives in.
― Platinum End's first volume established a cheekily cynical platform for a thriller. Opening with our suicidal hero Mirai, it proposed a scenario where twelve human candidates for godhood would have to fight it out, each of them blessed with some mix of angelic po...
When a manga's art is too complex to animate or a series has been on the air for a long time, artistic changes are bound to arise. Here are seven of the most striking shifts in a character's style.
― The transition from manga to anime isn't always a seamless process. Projects hire character designers to reinterpret static artwork into something that can be animated in a manageable way. This can mean...
This isekai adventure takes a turn for the slimy as its protagonist enters a fantasy world in perhaps the worst form possible. Theron Martin has the details.
― Isekai stories are pervasive in the Japanese light novel market these days, and stories where the world-jumping involves reincarnation with mind and memories intact are swiftly becoming more popular. We've already seen some odd twists on that ...
It's an original anime by Vampire Weekend frontman Ezra Koenig and famous actor Jaden Smith, along with a celebrity voice cast. What could possibly go wrong? Mike Toole investigates Netflix's latest original.
― They finally did it, folks: they animated Jaden Smith's Twitter account. That was what I thought after hearing Smith's character, Kaz, unwind the first of many bizarre pronouncements, in a bid...