Advertorial

Three Steps to Making Badass History

by Paid advertisement by FUNimation,

History collides with modern action in FUNimation's wild action comedy Nobunagun. What better way to get a quick history lesson, than mix it together with some amazing anime? History class can be so boring! A better idea would be to make some badass history! The recipe for badass history is actually quite simple. You only need to follow three easy steps:
First, gather the spirits of historical figures and resurrect them inside of a suitable host.
Next, pit them against some epic invading aliens.
Finally, give them some over-the-top ridiculous super weapons.
Sio: On the outside, Sio Ogura may seem like your typical high school girl. She's a huge military otaku and a loner, however, her leadership skills and battle strategy are unrivaled. She is the E-Gene holder of Oda Nobunaga, the samurai daimyo warlord who conquered a third of Japan shortly before the 1600s. His brutality and military might are still unmatched today. Sio is able to channel Nobunaga in the form of a high-caliber gatling gun that has an adjustable muzzle to improve accuracy, earning her the nickname of "Nobunagun."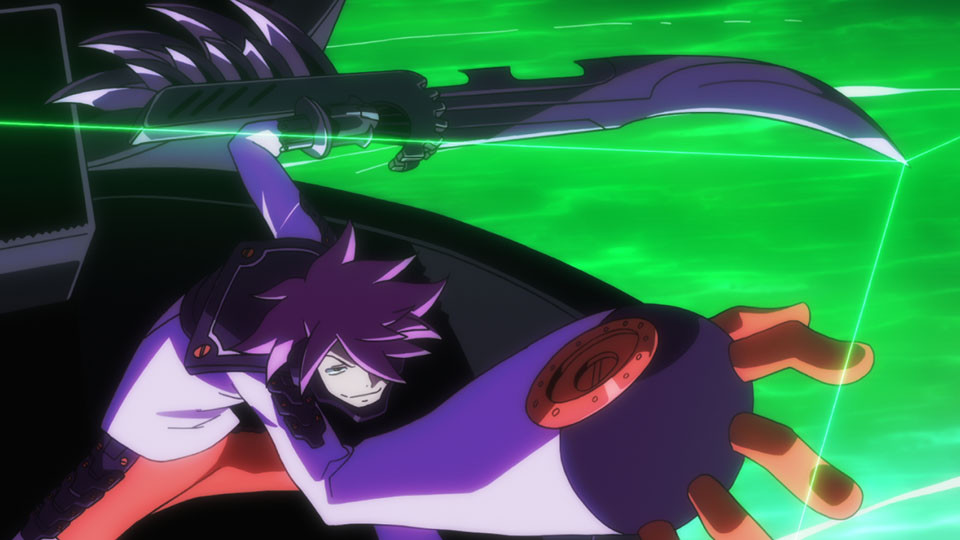 Adam: Always sporting a smile in battle, Adam Muirhead is a constant cynic, not afraid to tell his classmates and teammates what he thinks of them. Although he is feared by many, he does care for his peers, often having to look out for Sio. Adam holds a complicated E-Gene, and is able to call forth Jack the Ripper. The real-life identity of the infamous serial killer of London in 1888 was never discovered, however, his terrifying methods of dismembering his victims will never be forgotten. Adam calls Jack via a high power blade that can split into a variety of shapes and sizes on his command.
Mahesh: It's often said that Mahesh Mirza is the only member of the team with any common sense. Although he is known for being level-headed and often keeping his friends calm, Mahesh is also a big flirt, often teasing Sio. He is the E-Gene holder of Mahatma Gandhi, the leader of the Indian independence movement. His acts of nonviolent disobedience and wisdom imparted to the world left him regarded as a messiah. Mahesh is able to call Gandhi forth using using headgear that is able to produce an immense protective barrier. This has earned him the nickname of "Barrier Boy," much to his chagrin.
Jess: Always affectionate and in a good mood, Jess Beckham is always helpful and a team player. She has no problem freely planting her lips on anyone she meets, not caring whether it's a man or woman. In the heat of battle her personality shifts a bit, as her battle proficiency increases. Her E-Gene is of Sir Isaac Newton, the English physicist and mathematician who formed the laws of motion and gravity. His contributions to math and science are still widely used today. Jess is able to summon Newton via gravity boots, allowing her to change the gravity of whatever single object she chooses.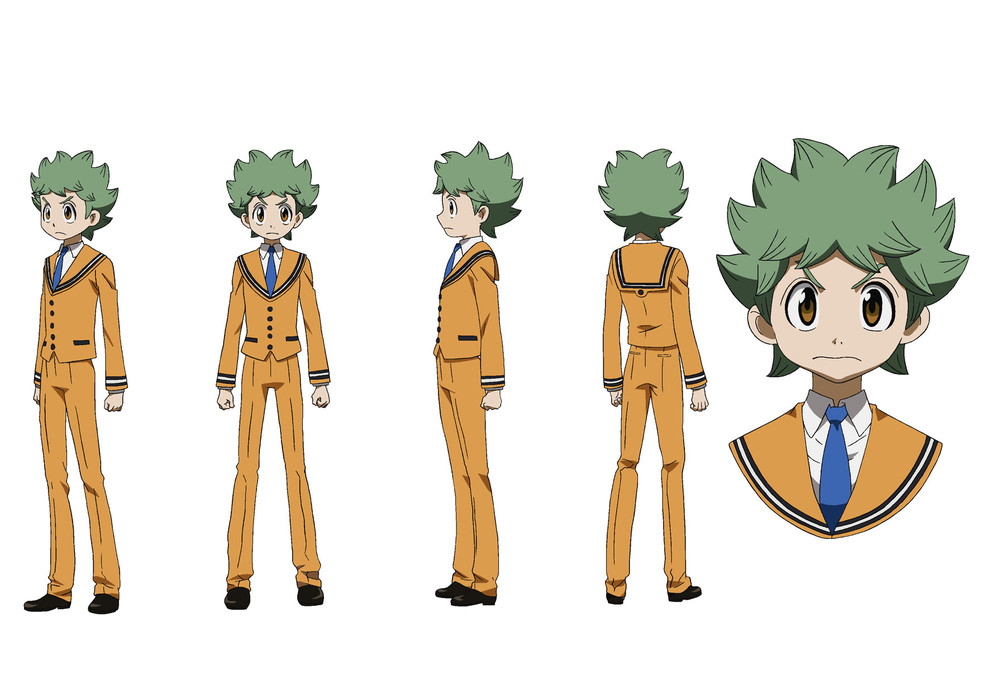 Gaudi: The childish Antoni Gaudi is somewhat naive and gullible, and wears his emotions on his sleeve. He's grown a bit of a crush on Sio even before they met, due to seeing a well-doctored photograph of her. As a nod to his namesake, Gaudi is the E-Gene holder of the Spanish architect Antoni Gaudi, held as one of the most distinctive and creative architects of our time. His works are intricate and beautiful, still attracting the marvel of tourists in Spain today. Gaudi is able to call upon this power by summoning a gauntlet that can make barriers of anything he touches.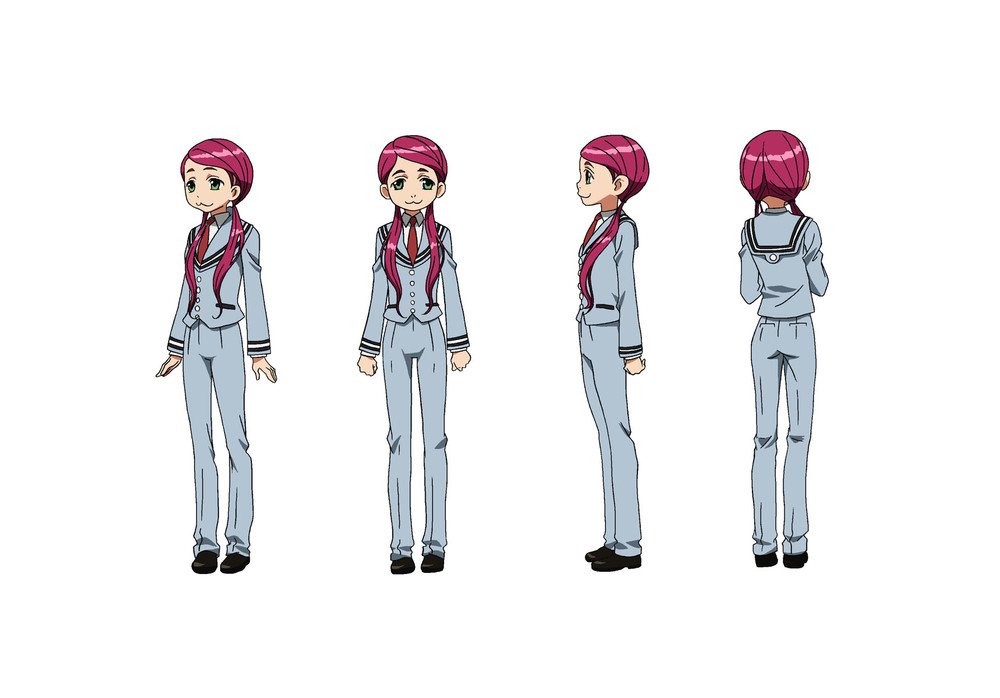 Galiko: Galileo Galilei is affectionately referred to as Galiko by her teammates. Although young, she is actually older than she appears, but is full of the same energy and personality of child. Galiko has a crush on the brains of the team Vidocq, often putting herself in harm's way to show her dedication to him. Much like Gaudi, Galiko is imbued with the great astronomer Galileo Galilei, who she is named after. Galileo is credited for being a major player in the scientific revolution during the Renaissance period. His accolades include being named the "Father of Modern Physics," "The Father of Modern Observational Astronomy" and the "Father of Science." Galiko is able to summon a ball that provides remote monitoring capabilities to support the others in battle.
Series Synopsis: Sio Ogura is a shy misfit who'd rather talk about tanks than gossip about girl stuff. She's plagued by reoccurring dreams of ancient battle scenes, and her only friend is a kind-hearted popular girl named Asao. But Sio's life takes an explosive turn when a school field trip is interrupted by an outbreak of Evolutionary Invaders: hideous alien creatures hell-bent on nuking the planet.
During a daring attempt to rescue Asao, Sio discovers that she's an E-Gene holder: the reincarnation of a historical figure capable of summoning special weaponry. Possessed by the spirit of legendary warrior Oda Nobunaga, Sio joins forces with the reincarnated versions of Jack the Ripper, Galileo, and Geronimo for a high octane alien shooting spree. Survival is a longshot, but in the battle to save humanity, Sio's the girl with the biggest gun!
You can grab the Nobunagun Complete Series, also available in Limited Edition, from FUNimation.com at a special price for a limited time!
---
discuss this in the forum (1 post)
|