Advertorial

First English-dubbed Digimon Movie coming in less than a week

We're getting antsy… In less than ONE week, the first Digimon English-dubbed feature to be released in the U.S. since 2000 is set to show in more than 400 movie theaters nationwide. Produced by the excellent Toei Animation, "Digimon ADVENTURE tri.- CHAPTER 1: REUNION" is already a massive hit in Japan, and on Thursday, September 15 at 7:00 p.m., American fans get the opportunity to witness all the hype. The one-night event, presented by Toei Animation, ELEVEN ARTS and Fathom Events, features an extended sneak peek of the English-subbed Chapter 3, plus additional bonus content (we hear it's not to be missed)!

For our Los-Angeles based digifans, we are excited to announce that Toei Animation will host a special talk-back after the 7PM screening on Sept. 15th, at the TCL Chinese Theatre in Hollywood. In attendance will be voice actors Philece Sampler - voice of Mimi, Tara Sands - voice of Kari, Robbie Daymond - voice of Joe, and Doug Erholtz - voice of Mr. Nishijima.
Fans who purchase tickets to the event will receive a limited-edition Digimon ADVENTURE tri. mini-poster, and a swag bag presented by Loot Anime. You can digi-volve with the real cast by purchasing tickets online or at the box office:
Click Here to Purchase Tickets for this Special Q&A Screening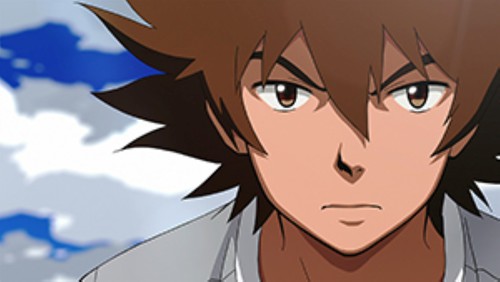 Plot-wise, "Digimon ADVENTURE TRI.- CHAPTER 1: REUNION" picks up the story where the Digimon Adventure 02 series ended. It's been six years since that summer adventure when Taichi "Tai" Kamiya (now in high school) and the rest of the "DigiDestined" crossed over to the Digital World, and nearly three years since the frenzied final battles between warring factions. With the gate to the Digital World closed, time continues to pass, until the adventure digi-volves once again.

And, while speaking about "Tai," Toei Animation recently announced that Joshua Seth, who voiced "Tai" in the original series, is back alongside a beloved English voice cast who will return to their iconic roles for American audiences. Joining Seth for this awesome "reunion" are Digimon voice stars including Colleen O'Shaughnessey, who is reprising her role of "Sora Takenouchi"; Mona Marshall (who we also love in South Park) is back again as "Izzy Izumi"; Philece Sampler returns to her well-known role of voicing "Mimi Tachikawa"; Tom Fahn is back as "Agumon"; Kirk Thornton returns to as "Garurumon"; Spock's cousin, Jeff Nimoy, is confirmed as "Tentomon" and "Kabuterimon"; Melodee Spevack returns as "Birdramon"; and Dave Mallow is back again to voice "Angemon."

In addition to the core cast of characters, "Digimon ADVENTURE TRI.- CHAPTER 1: REUNION" has assembled even more talented voice actors for the English version including, Transformers and Mobile Suit Gundam's Robbie Daymond as "Joe"; Johnny Yong Bosch, known from Yo-Kai Watch, Sailor Moon and Bleach, voices "TK"; Pokemon, One Punch Man's Tara Sands is confirmed as "Kari"; Kate Higgins of Powerpuff Girls, Monster High voices "Gatoman" and "Meicoomon"; Erased and Xenoblade's Cherami Leigh is in as "Biyomon" and "Himekawa"; Christina Vee of Tekken and K-ON is "Meiko"; Kyle Herbert of Dragon Ball and Naruto voices "Greymon"; and Street Fighter and Care Bears' Doug Erholtz voices "Nishijima."
Tickets for "Digimon ADVENTURE TRI.- CHAPTER 1: REUNION" can be purchased online by visiting www.FathomEvents.com or at participating theater box offices.

For a complete list of theater locations, Digi-fans should visit the Fathom Events website.
---
discuss this in the forum (9 posts)
|