News

English Dub Voice Actress Lists Beast Saga Credits

posted on by Lynzee Loveridge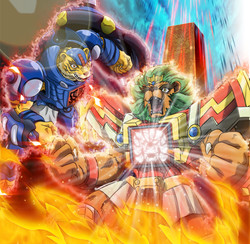 English dub voice actress Erin Fitzgerald is listing dub casting credits for Takara Tomy's Beast Saga television anime series. No companies have announced the series for release in North America at this time.
The first anime series premiered in 2012, and a second series was green-lit last year.
Beast Saga takes place on a distant planet in our galaxy called Beast where three beast tribes — the Sea Tribe, the Land Tribe, and the Sky Tribe — fight for their honor. Each of the tribes protect an infinite elemental power source called "Godlot."
Thanks to Liam for the news tip.
---