News

Crunchyroll Streams Saint Seiya's Sanctuary Arc

posted on by Egan Loo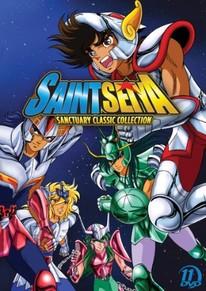 Media service Crunchyroll announced on Monday that it began streaming the Sanctuary arc of the Saint Seiya television anime in the United States at 8:00 p.m. EST. Premium users can stream all 73 episodes now, while free users can stream the first 15 episodes now, with 15 more episodes added every subsequent week.
Before streaming the arc on Crunchyroll, Cinedigm (New Video Group) released it on DVD last April. Cinedigm describes the story:
In the times of myths, there were young boys who were in charge of protecting the Goddess Athena. These boys, called the Saints of Athena, were said to have tremendous power. Their fists would crack the sky, and their kicks were powerful enough to cut through the earth. Mitsumasa Kido of the Graad Foundation held a strong interset in these Saints, and sent over 100 young boys to dangerous places all over the world to train them to become Saints.

Six years later, 10 boys who survived the severe training came back to Japan and brought back the official proof of a Saint, "the Cloth. " Saori, the granddaughter of Mitsumasa, takes on Mitsumasa's will and decides to hold a championship tournament called the Galaxian Wars to have the Saints fight for the greatest symbol of the Saints, the "Gold Cloth. "
---