News

UQ Holder Manga Adds 'Magister Negi Magi 2' Subtitle

posted on by Crystalyn Hodgkins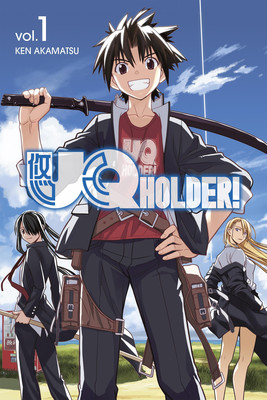 The November issue of Kodansha's Bessatsu Shōnen Magazine is revealing on Saturday that Ken Akamatsu's UQ Holder! manga is changing its name to UQ Holder!: Magister Negi Magi! 2.
Kodansha had announced in June that UQ Holder! would switch magazines from Weekly Shōnen Magazine to Bessatsu Shōnen Magazine. Kodansha publishes Bessatsu Shōnen Magazine once a month. UQ Holder! went a break starting with the 30th issue of Weekly Shōnen Magazine on June 22, and is returning in the November issue of Bessatsu Shōnen Magazine.
UQ Holder! is set in the world of Akamatsu's Negima! Magister Negi Magi manga, and takes place years after the earlier manga. The story centers on a boy named Touta who dreams of leaving his small town and moving to the city. However, he must first defeat his teacher, the immortal Evangeline.
Akamatsu launched UQ Holder! in Weekly Shōnen Magazine in Japan in August 2013. Kodansha will publish the 12th volume on November 17. A limited edition of the 12th volume will bundle a "Negima! Box" that will include a booklet and as-yet unspecified merchandise. Kodansha Comics publishes the manga in English, and it published the eighth volume in July.
The manga is inspiring an anime adaptation.
---