News

Live-Action March comes in like a lion Films' Still Shows Rei, Takashi

posted on by Jennifer Sherman
The official Twitter account for the two live-action films of Chika Umino's March comes in like a lion (Sangatsu no Lion) manga revealed a still from the films on Tuesday. The still shows Ryunosuke Kamiki as Rei Kiriyama and Issei Takahashi as Takashi Hayashida, a teacher in Rei's school.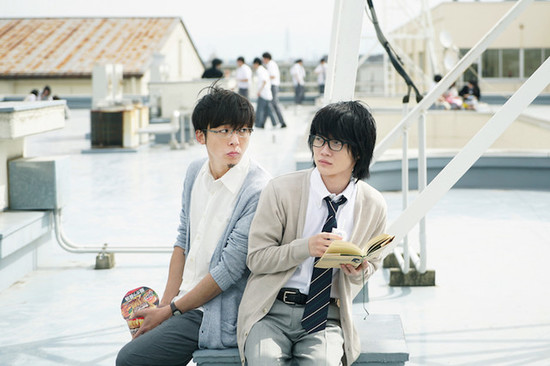 The films' official website began streaming a new trailer in January.
The films will open in Japan on March 18 and April 22, respectively. Kamiki and director Keishi Ōtomo previously worked together on the live-action Rurouni Kenshin films. Ōtomo directed the films, and Kamiki played the character Sōjirō Seta.
The story of the March comes in like a lion manga follows a solitary shōgi player named Rei and his relationships with a neighboring family. He becomes acquainted with Akari, and two young girls, Hinata and Momo, who also have a large number of cats. A television anime adaptation of the manga is currently airing, with Puella Magi Madoka Magica and Bakemonogatari director Akiyuki Simbo directing the anime at SHAFT. The anime premiered on NHK in October.
Source: Comic Natalie
---