News

Shinobi 7 Launches Sonic the Hedgehog: Battle Racers Kickstarter

posted on

2018-02-08

20:00 EST by April
Seven Seas Entertainment's tabletop game subsidiary Shinobi 7 launched its Kickstarter campaign for the miniatures board game Sonic the Hedgehog: Battle Racers on Wednesday. The Kickstarter campaign is seeking to raise US$50,000 by March 2.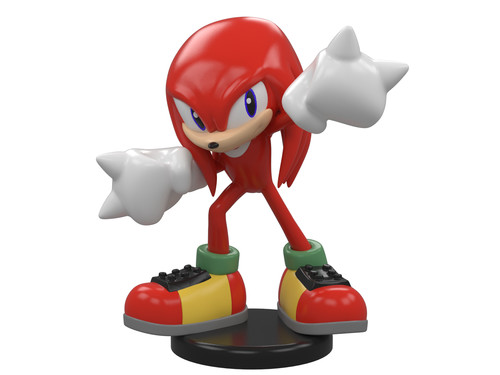 Shinobi 7 describes the strategic game for 2-5 players:
Burst into action with Sonic the Hedgehog: Battle Racers! Select your racer, choose your route, and fight your way to the finish while avoiding opposing racers and a variety of dangerous obstacles. Control your speed, use your abilities, and activate your special powers to collect as many rings as you can in an amazing race. The course changes with every race, so no two games are alike!

The base game will feature five highly-detailed full color miniatures of the following characters: Sonic, Knuckles, Amy, Tails, and Dr. Eggman. Also included are a variety of colorful cards, tokens and race tracks. Every expansion set will contain one pre-painted character miniature and their racer profile, while larger expansions will also be available and will include additional track sections. All miniatures will be 40mm scale.
Seven Seas launched Shinobi 7 in 2016 and has since released Space Dandy: Galactic Deck-Building Game, Tokyo Ghoul: The Card Game, and My Little Pony: Tales of Equestria.
---