News

D'Art Shtajio Reveals 1st Visual for XOGeneSYS Anime

posted on by Karen Ressler
American-run, Japan-based anime studio D'Art Shtajio shared the first official image of its XOGenaSYS anime project with ANN on Thursday.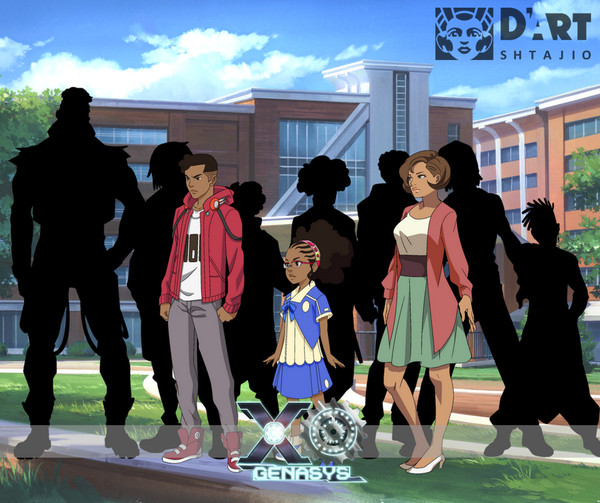 The XOGenaSYS pilot is based on comic creator Nikolas A. Draper-Ivey and writer Tre McIntosh's original comic of the same name. NBA basketball player Johnny O'Bryant's creative agency Noir Caeser Entertainment hosts XOGeneSYS and several other comic titles by various creators on its website. Four chapters of XOGeneSYS are available for purchase. O'Bryant, McIntosh, and Draper-Ivey are credited as the creator, the writer, and the artist, respectively.
Noir Caeser Entertainment's website describes the story of XOGeneSYS:
The future has grown into a decadent, overcrowded gang-ridden cesspool. If you're not living uptown, you might as well be dead. Such is the case of Darius Smith, an artistic youth living in the hood, doing his best to avoid trouble and live life. Unfortunately, Darius has a hidden talent – he's an explosive fighter! This makes him the target of many gangs and pits him in many brawls, landing him in the sight of the honorable Timothy Mustafa, powerful prince and owner of one of the most successful XOGeneSYS teams in the country. XOGenaSYS is a successful gladiator sport fought with powered exoskeletons, and Mustafa wants Darius to become the next new fighter! Can Darius become the next champion or will he fall like so many before him?
The anime's pilot episode will premiere at Los Angeles anime convention Anime Expo on July 7. O'Bryant, Draper-Ivey, comic writer Corey Mikell, comic creator Marcus Johnson, and D'Art Shtajio studio founder Arthell Isom will attend the event.
Source: Press release
---