News

Nintendo Switch Console Sells 32.27 Million Units Worldwide

posted on by Jennifer Sherman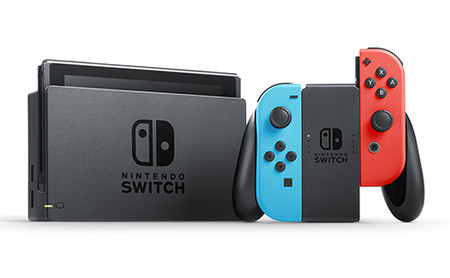 Nintendo revealed in a consolidated financial highlights report on Thursday that the Nintendo Switch has sold 32.27 million units worldwide as of December 31. The company also changed its sales forecast for the Switch to 17 million units for fiscal year 2018 (April 1, 2018 to March 31, 2019). Nintendo originally forecast that it would sell 20 million units during the current fiscal year.
The console sold 9.41 million units in the three-month period from October 1, 2018 to December 31, 2018. The console sold 22.86 million units worldwide as of September.
The company reported total sales of 997.2 billion yen (about US$9.15 billion) for the first three quarters of fiscal year 2018, a 16% increase from the same period the previous year. Overseas sales accounted for 774.9 billion yen (about US$7.11 billion), 77.7% of the total figure. The company had an operating profit of 220 billion yen (about US$2.02 billion) during the same period, and an ordinary profit of 240.2 billion yen (about US$2.20 billion).
The Nintendo Switch console launched worldwide on March 3, 2017, and it sold an estimated 330,637 units in Japan within three days of its launch. Sales surpassed 500,000 units in Japan in four weeks — outpacing Sony's PlayStation 4 over the same time period — and surpassed 1 million units in Japan by June 2017.
The Nintendo Switch had outsold the Wii U console, which has sold 13.56 million units worldwide, as of December 2017.
Sources: Nintendo, Nikkei (上田志晃) via Gematsu, Siliconera
---