Interest

Daily Cosplay

Final Fantasy VII's Tifa Lockhart

posted on by Bamboo Dong
Character: Tifa Lockhart
Title: Final Fantasy VII
Cosplayer: Rina
Photographer: Muramatsuri Photos (Elmer Ma)
Shoot Location: Oakland & San Francisco, CA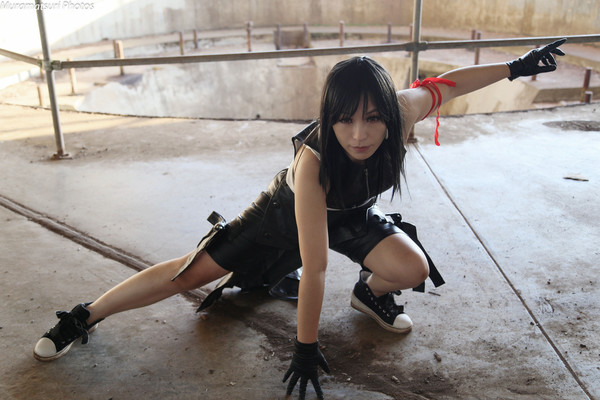 This week we're featuring cosplay photographer Elmer Ma. We asked him: "What tips can you offer cosplayers to get the shots that they want?"
"Don't be hesitant to let the photographer know your thoughts! Everyone gets different things out of anime/manga/games - especially when it comes down to character portrayal. Even if you're not sure it's a possible shot (Ex: make me look Yandere!), try asking anyways to recreate it - you never know! Also don't be afraid to speak up regarding "technical" matters - like if you think a light shining on you is too harsh, or if the photographer is favoring an angle that you don't like."
==
Are you a cosplay photographer, or a cosplayer? Each week, we'll be featuring a different cosplay photographer, or cosplayer, and asking them not only to share a little bit about their point of view and work, but also a week's worth of their favorite photos. If you know anyone who would be interested, please e-mail us at [email protected] Thanks!
---