Let's Go To Tokyo: Day Two
by Bamboo Dong,

Akihabara! Nerd mecca! If you're a video game and anime nerd, there is no feeling that can adequately replace stepping out of the Akihabara Electric Town station exit and seeing giant billboards advertising all of your passions on every inch of available window space.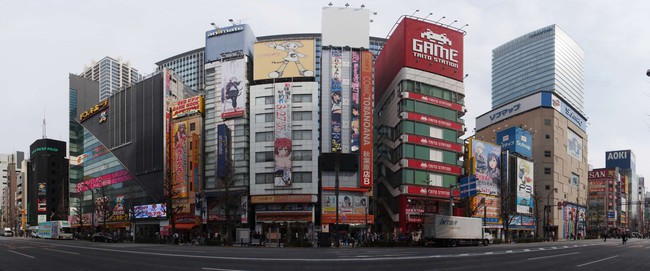 The center chunk with Animate and Toranoana has basically not changed at all from how I remembered it, minus some faded colors over the years.
Heading out will plop you directly in front of the AKB48 Cafe & Shop, although the actual famed AKB48 Theater where hundreds of thousands of otaku dreams have come to life is located on the eighth floor of Don Quijote building, which you can see in the above picture on the left. There's also a Gundam Cafe, though if you're just hankering for a snack, you can stop by the taiyaki stand out front and grab a Gundam-shaped taiyaki to go for 220 yen. I got the red bean paste one, but I was pretty tempted by the bacon and mayo one.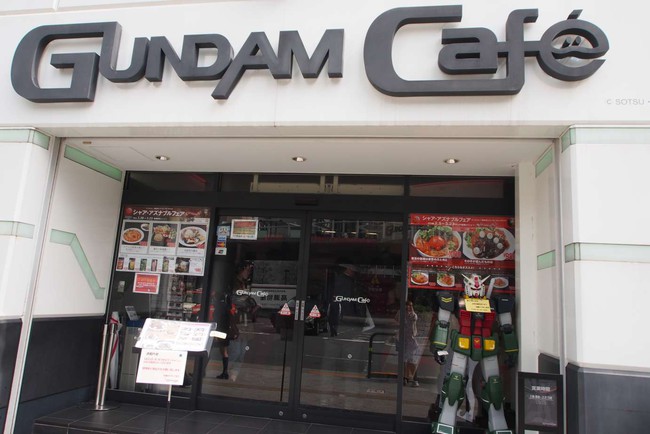 I think unless you live here, it's pretty hard to visit Akihabara and not instinctively want to pull out your camera every two seconds. You're surrounded by otaku stimuli, and if it's not the bright colors and soundtracks that are drifting out of every store, it's the maids enticing visitors to go upstairs for a drink, and store employees shilling their newest arcade prizes or lottery campaigns.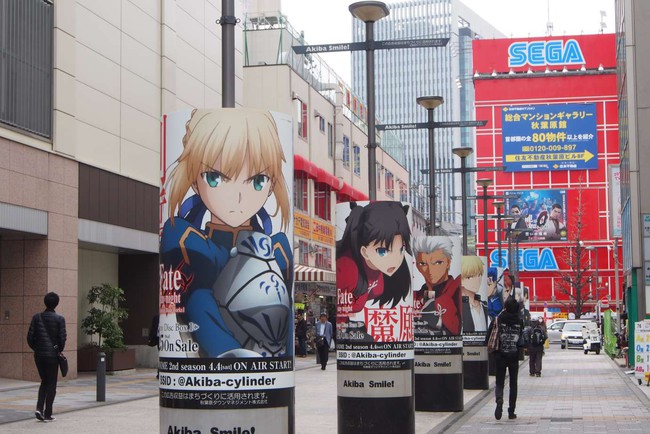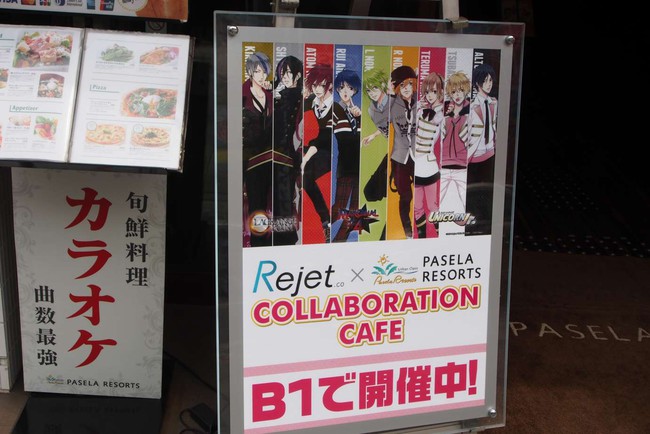 One of the many posters advertising anime collaboration cafes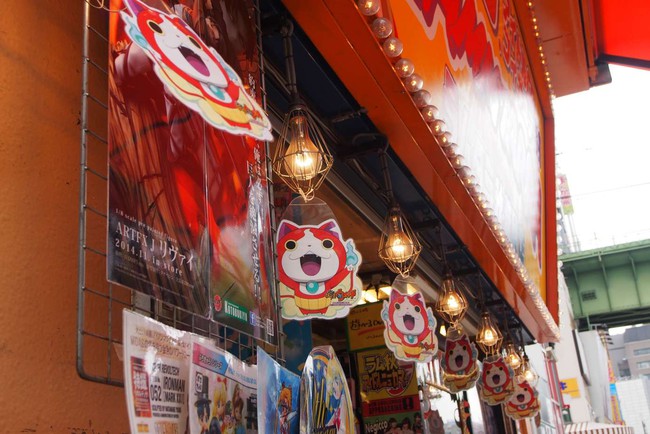 Yokai Watch isn't a thing in the U.S., but it is huge in Japan. This was one of the more understated Yokai Watch displays, although because it's a family property widely beloved by kids, you're more likely to see all the character goods in toy stores.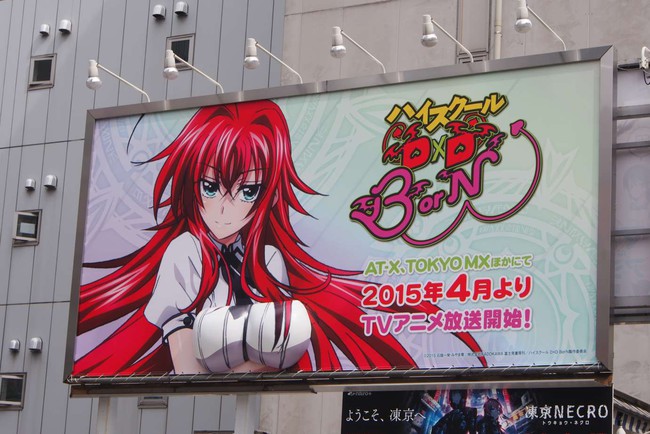 I mean, why not.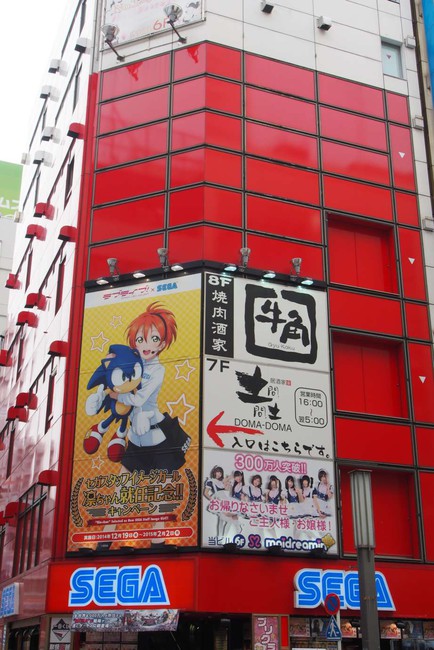 Love Live's Rin, Sega's current image girl, with Sega's other notable character, Sonic. Every Sega arcade had this artwork proudly displayed above the door, even in Ikebukuro.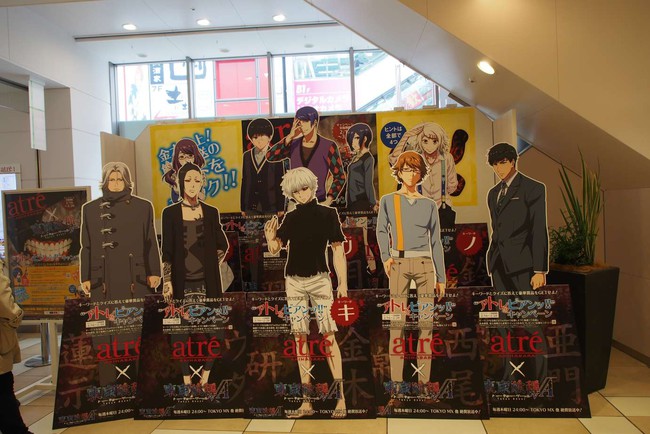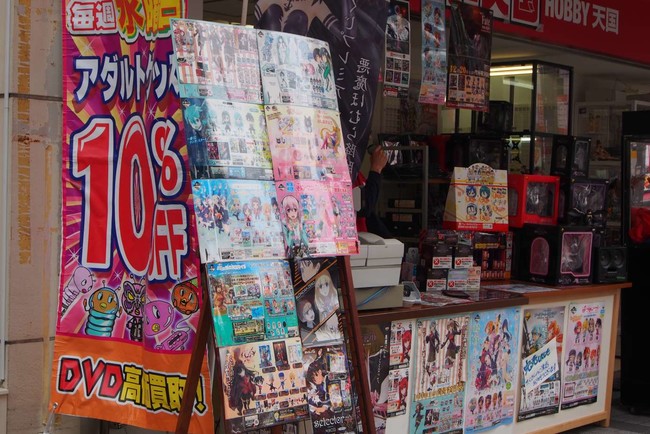 The guy behind this stand was advertising all of the current prize goods lottery campaigns, including the Banpresto's Ichiban Kuji lotteries. For around 600 yen, you can buy a lottery ticket, with prizes varying depending on the campaign. Lucky winners can get limited edition figures and neat items like character bowls, cushions, plates, PJs, and other fun things. Most get standard goods like mascot straps and stationery sets. My beloved Love Live KiRa-KiRa Sensation campaign is not beginning until Saturday, so I'll have to make a special trip back.
As a recovering figure addict, I spent the most time in Volks Akihabara Hobby Paradise, which only opened last fall. The seven-floor behemoth is dedicated to character goods mostly released or popular in the past few years or so, so it's overflowing with stuff from Love Live!, KanColle, Naruto, One Piece, Yowamushi Pedal, Haikyuu!, Sailor Moon, and more. The first floor is what initially drew me in. It's filled with rental showcases, where exhibitors show off all the figures they're selling, ranging from unpackaged blind box figures to limited edition figurines. Interested fans simply fill out a form saying which figure they'd like, and an employee will get it for you. It's especially dangerous for weak-willed individuals like me, because figures that are normally $40-60 resold at U.S. anime conventions are $15-20 here. Places like the Hobby Paradise are also great for collectors who either missed out on previous lottery campaigns, or didn't get the prize they wanted.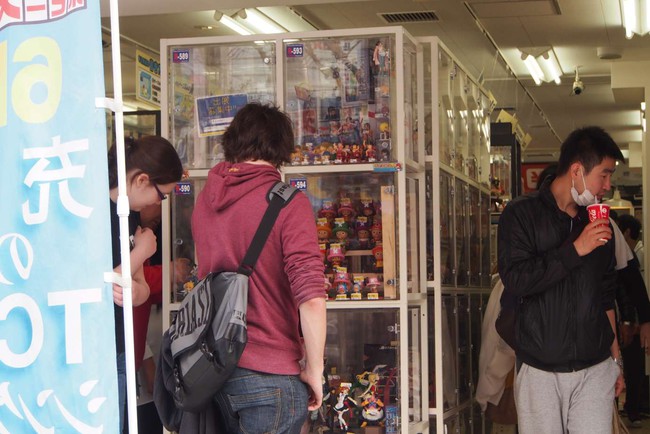 As someone who's been managing the ANN interest feed for a year-and-a-half, wandering through Akihabara is a huge trip. Everything that we've written about in the past couple of years—sexy armchair Levi toys, sexy Lady Liberty gachapon, lottery prizes, special goods—can be found on these streets. (If you're looking for vestiges of the "old" Electric Town, you need only to wander a block or two in either direction outside the main drag to see a plethora of tiny shops selling resistors, capacitors, copper wires by the meter, and everything else.)



This place sapped the money out of my wallet at an alarming rate. It's stacked with gachapon machines, ranging from the bizarre (replicas of vegetables, angry tomato monsters, anatomy models) to older properties like Sakura Wars and Kanon.

Here's another thing about Akihabara. As amazing as it is for fans of more obscure properties (at least by U.S. standards), who feel like they've won the lottery when they finally find the figure, manga, DVD, or doujinshi they're looking for—it's incredible for fans who are obsessed with whatever latest property that Akiba has latched onto. Right now it's Love Live. And as a devoted Love Live fanatic, I was in heaven. If I wasn't worried about drawing weird looks, I'd have been dancing "Snow Halation" on the streets.
It is paradise for Love Live fans right now. Every shop is blasting Love Live songs, selling Love Live merchandise, and advertising upcoming Love Live campaigns. It's about to get even crazier come Saturday, when fans come pouring into the shops for the new Ichiban Kuji lottery.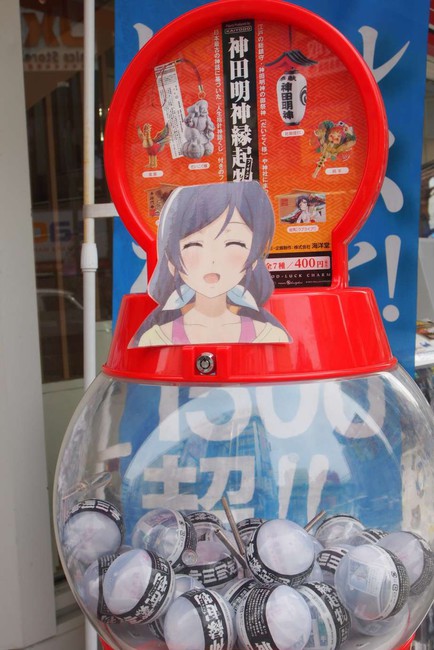 This capsule dispenser is selling good luck charms, but lucky folks can get amulets with Love Live's Nozomi Toujou, who's not only a shrine maiden for Kanda Myoujin shrine in the anime, but is also the official, real-life idol for the actual Kanda Myoujin—more on that later.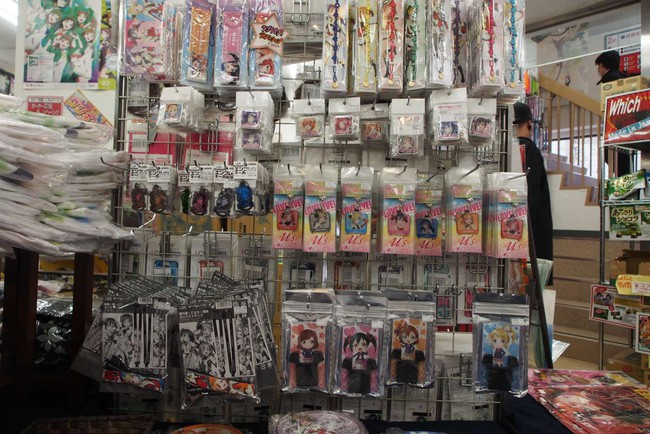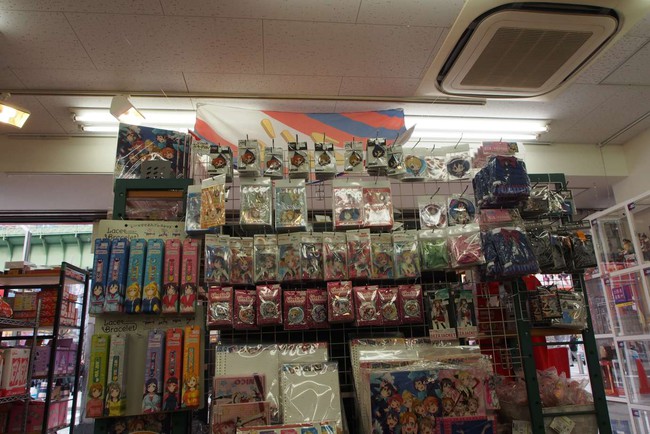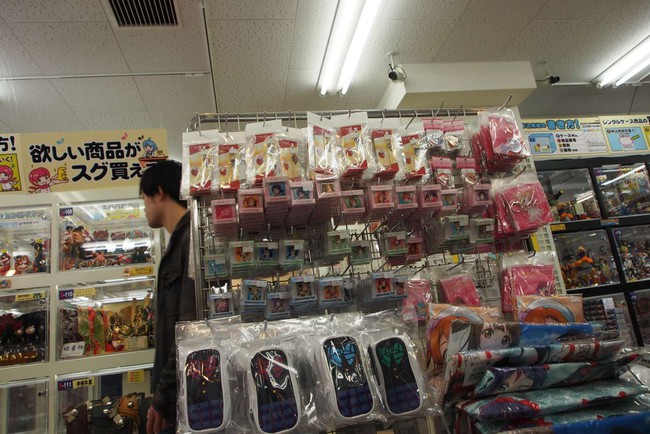 Pass cases, keychains, bracelets, phone cases, and more.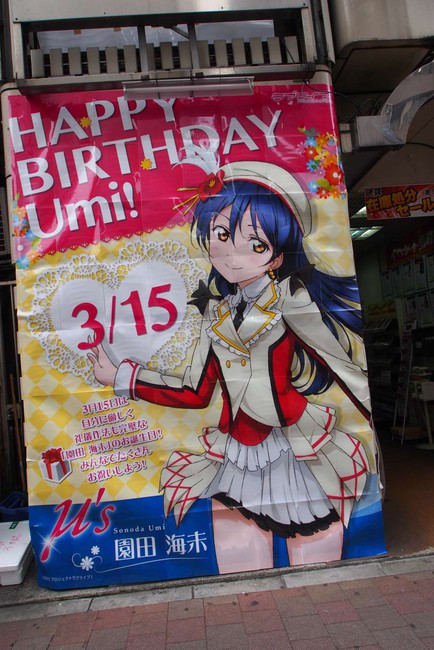 Umi Sonoda's birthday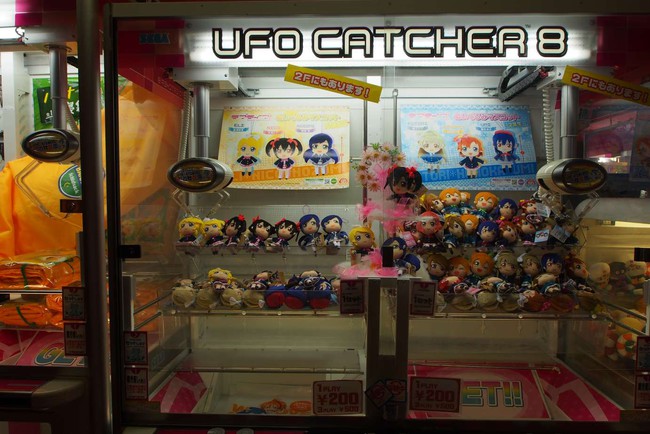 A poster advertising a celebration event for a new series of Love Live figures set to be released March 26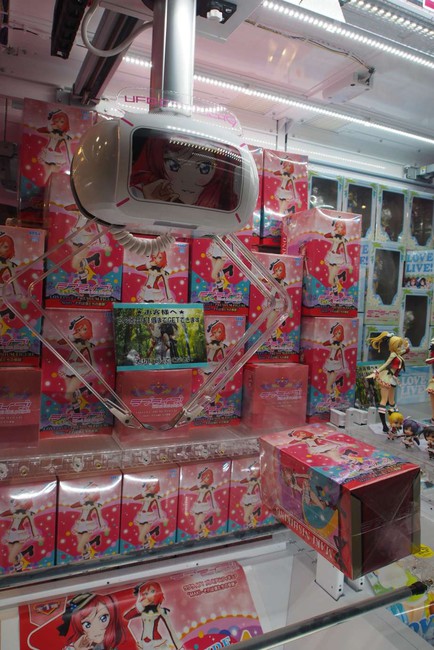 With all the shopping, I was more than happy to stop for a bowl of ramen at Kyushu Jangara, where no matter what type of broth you get, you'll feel born again.


Afterward, I was psyched for my first visit to a maid cafe, an excursion organized by PacSet, who so frequently brings a gaggle of happy customers to that particular cafe that their plush fox mascot permanently resides amongst the cafe's other stuffed animals.
MaiDreamin is a chain of maid cafes, and has a half dozen stores just in Akihabara alone. You can check out their English language website here. We went to the Akihabara head store, located on the sixth floor of the Sumiyoshi Building. Admittedly, it's not much from the outside. The entrance is marked by a simple sign located a few steps into a small side street, which just leads to a dingy lobby with a small elevator.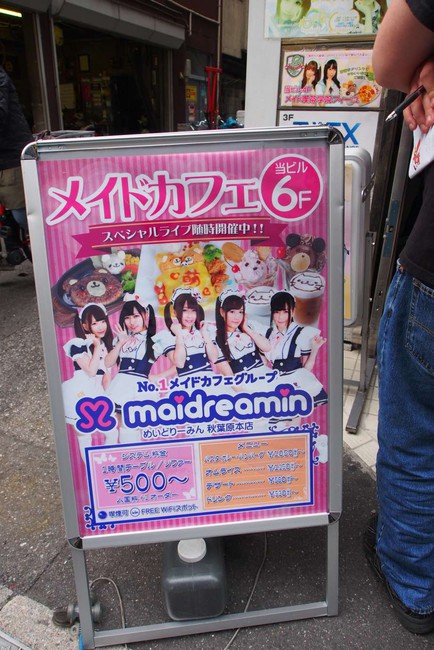 Inside, though, is a delightfully pink and pastel room, with a bar to one side, a collection of simple chairs and tables, and a small stage. And of course, adorable maids. I've always been a little hesitant about going to a maid cafe, since my only experience with them is what I've seen in anime. But MaiDreamin, at least, is one of the most effusive and exuberant places you'll ever step foot inside. The girls are happy and perpetually giggling, they playfully wheedle you until you join them in their food blessings ("Delicious magic, meow meow meow!"), and at least appearance-wise, they seem happy to be there. I was already happy because they, too, were playing Love Live music in the background. And for those wondering, it wasn't creepy at all—the clientele included couples, pairs of women, an occasional lone dude, groups of nervous men, and one drunk Japanese 30-something who was really excited that someone in our group had arm and leg tattoos, and wanted to have a muscle-showing contest.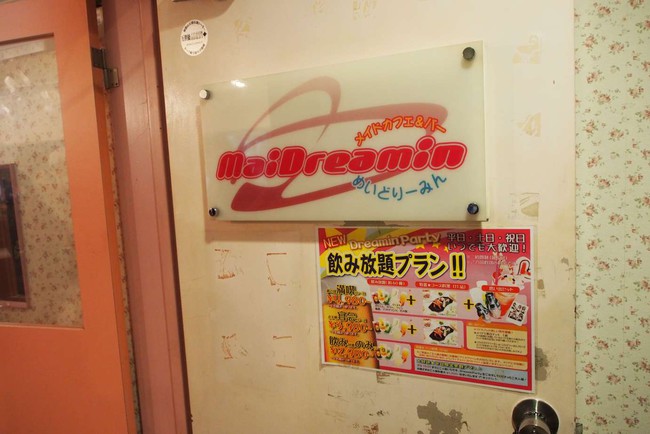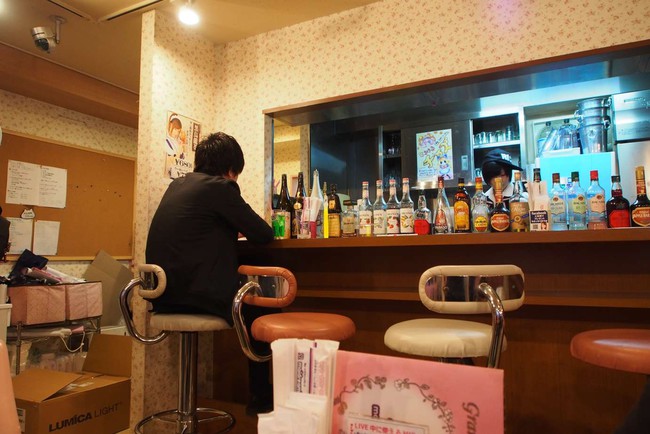 The basic desserts and drinks menu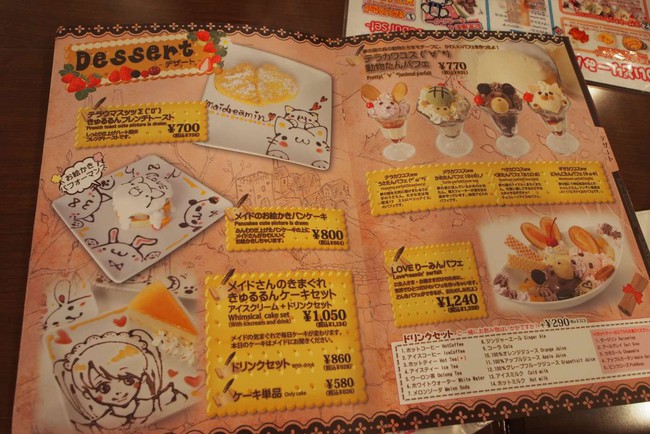 The "grand menu," which has more offerings, including omurice (with cute ketchup faces, obviously), a "Russian roulette" menu, which involves a variety of foods like takoyaki and cookies that have a gob of wasabi hidden in one of them, and a full list of services—for a fee, you can snap a picture with one or two maids, or request a live performance.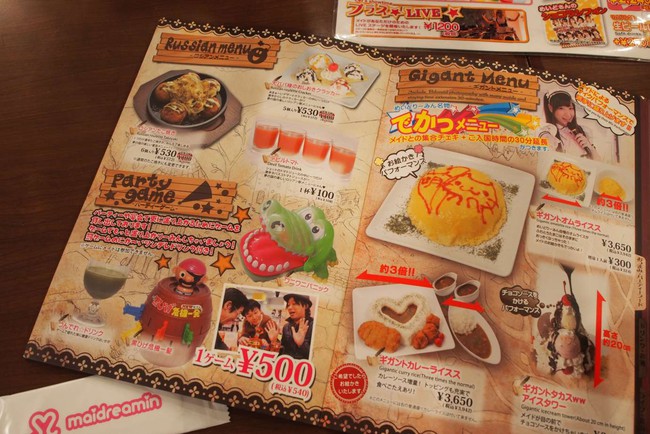 You can also pay to play games with your maids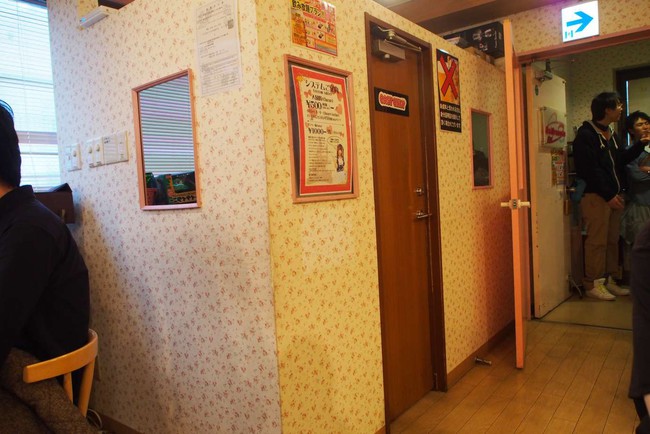 The staff room where all the transformative magic happens.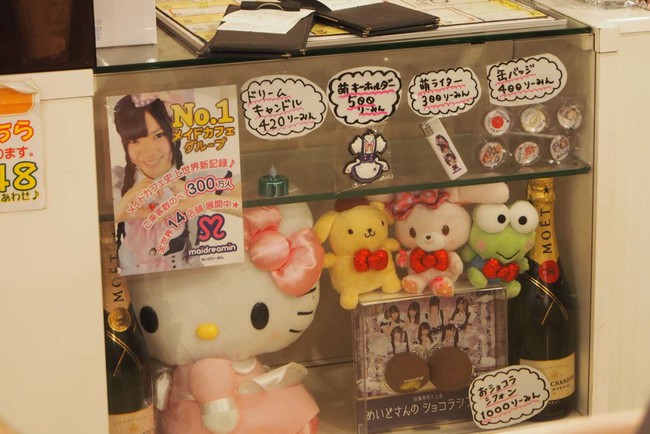 Merchandise

Naturally, all the food is adorable. I had the chocolate ice cream bear, which also had corn flakes, fruit, and a scoop of vanilla ice cream hidden in the back.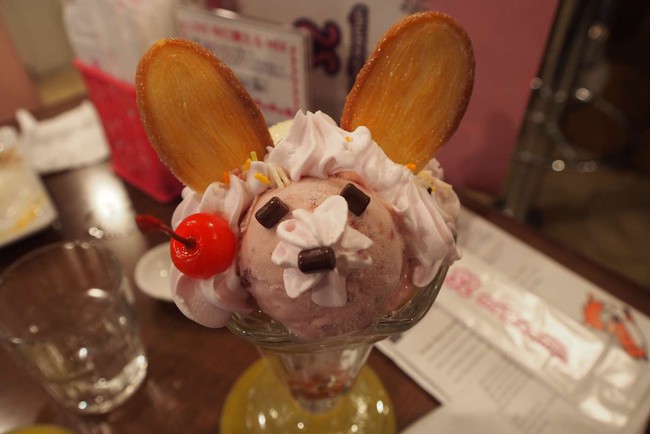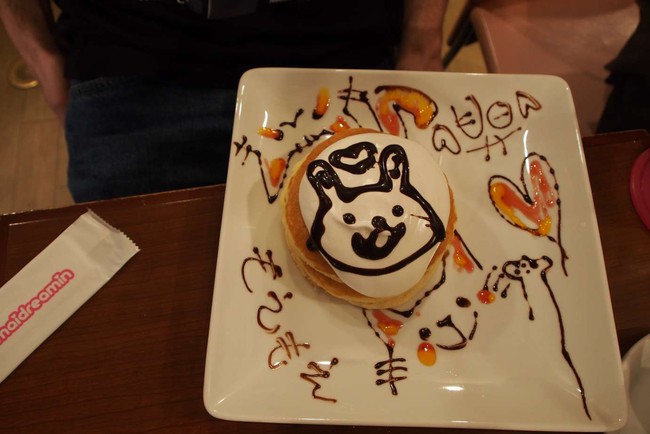 Pancakes are crazy popular in Japan right now. The bunny face on this one was drawn at the table by the maid.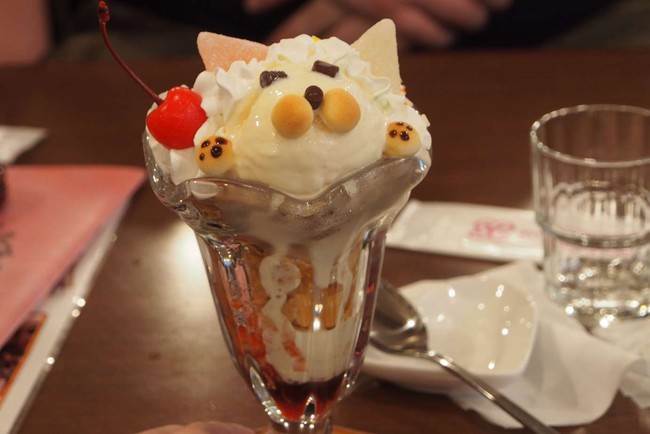 Cat paws~!
Some of the food and drink sets already come with a photo with a maid, but if you want to purchase more, it's 500 yen for one maid, and 1,000 yen for two. Normally the photos are taken on a Fujifilm Instax, which they then scrawl messages on to commemorate your visit (ex: "03.18.2015 <3 LOVE!"), but you can request that they use your camera or phone instead. They'll recommend poses for you to do together, but you can also request poses. Somehow, everything they do is adorable.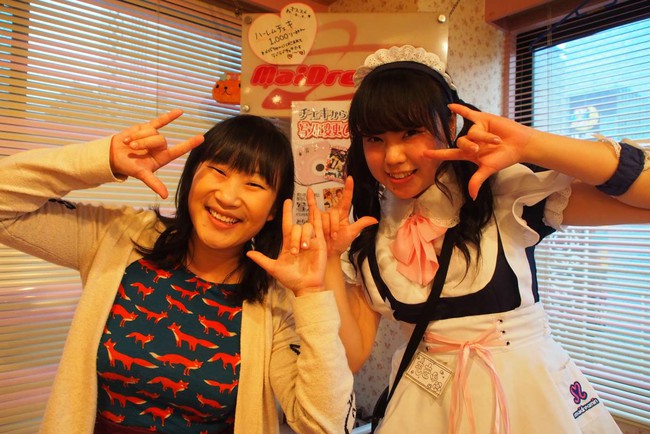 Nico Nico Nii~!!

At this point, Evan developed a twinkle in his eye, and requested a couple more things from our lovely maids. He ordered me a cocktail, which comes with a whole production. My "LOVE REAMIN'" cocktail had the maid asking that everyone clap along while she chanted cute things, which I then had to repeat ("Moe moe!" "Moe moe!" "Kyun kyun!" "Kyun kyun!" "Nya nya!" "Nya nya!"). My cute meter exploded when she requested that after she ask, "Princess?", I raise my hand and respond with, "Hai!!!" The whole production ended with us both on the stage, chanting and Simon Says-style dancing, and her asking me to strike a final pose. I obliged with the first thing that came to mind—Sailor Moon.
The ordeal is perhaps not for the faint of heart (you can request that the chanting be confined to your table), but not participating is not an option. By the time you're done, you don't even realize she's been shaking your cocktail the entire time.
You can pay for a live performance, which involves one of the maids on stage singing and dancing along to one of MaiDreamin's original songs, while the audience claps, gestures, and cheers as directed. Considering how difficult it is to win the AKB48 ticket lottery, this is about as close to an idol performance as I'll get this trip. It sounds cheesy, but if you go with the right crowd, it's some of the most fun you'll have in a one-hour time span. By the time we left, I had enough sparkles in my heart to fuel me for the rest of the day.
After we left, I made the short ten-minute walk to Kanda Myoujin Shrine, which I mentioned earlier. It's a Shinto shrine that dates all the way back to 730 A.D., although it's been rebuilt several time due to fires and natural disasters. Because of its proximity to Akihabara, though, it has a reputation for being an otaku shrine, cemented by all the ema prayer boards covered in anime fanart. Messages range from the usual (good grades, good luck), to the otaku-minded, like "Please give us a second season of [property]!", and "Please let me get an Ultra Rare card in [mobile game]!" Sharp-eyed fans have even spotted industry news, with mangaka and directors cheekily writing messages like, "Please bless the upcoming season of [anime]!" It's even become tradition for fans and professional artists alike to visit the shrine during the new year to draw their wishes.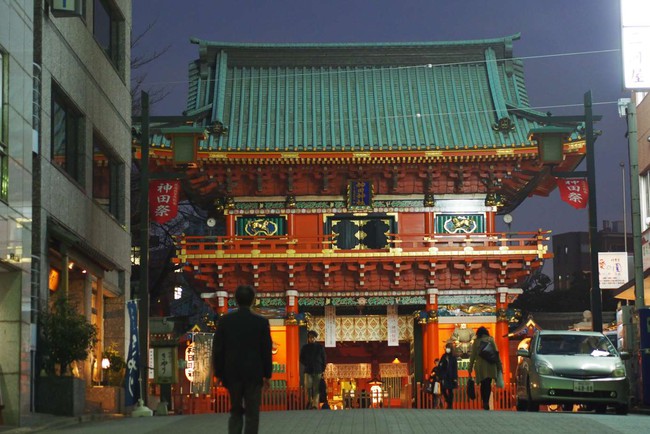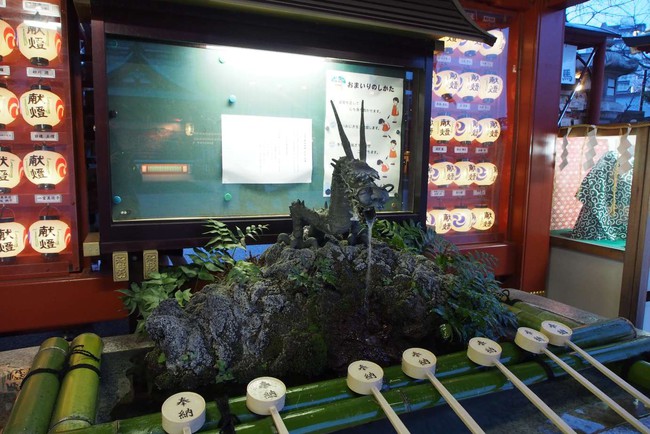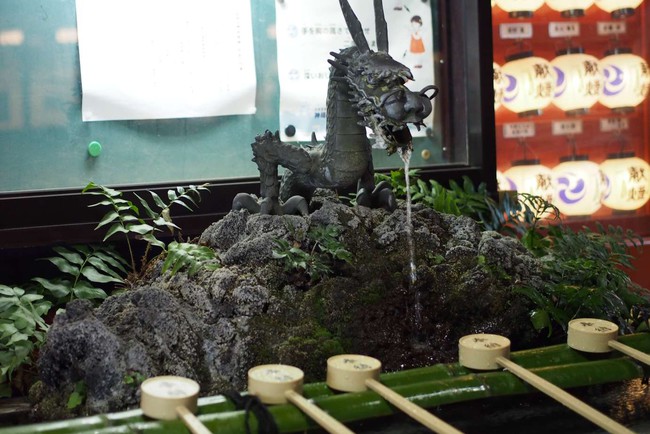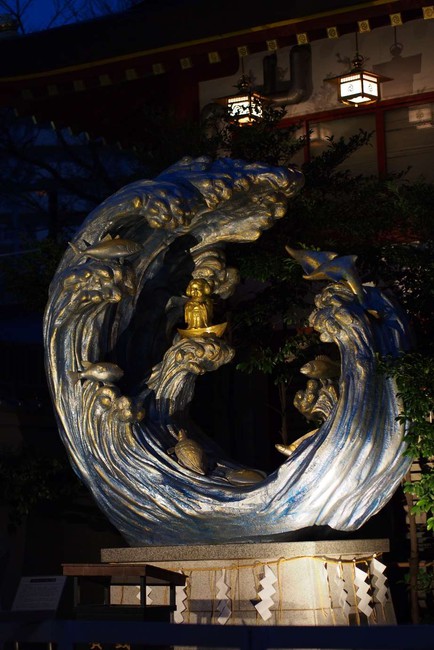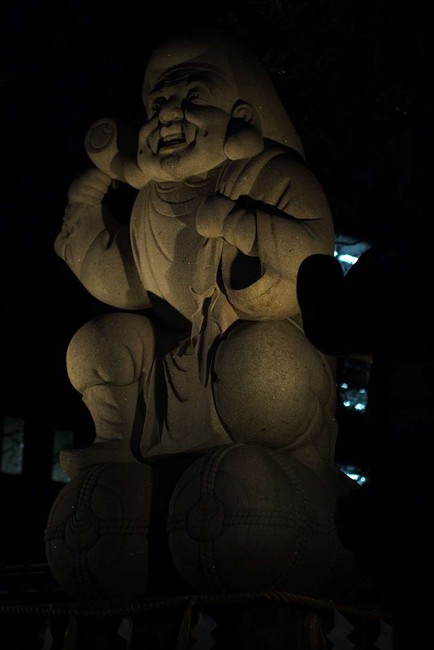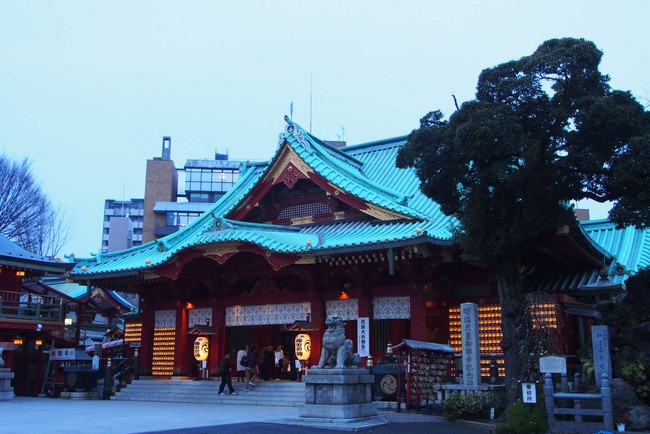 Official Love Live prayer boards featuring Nozomi Toujou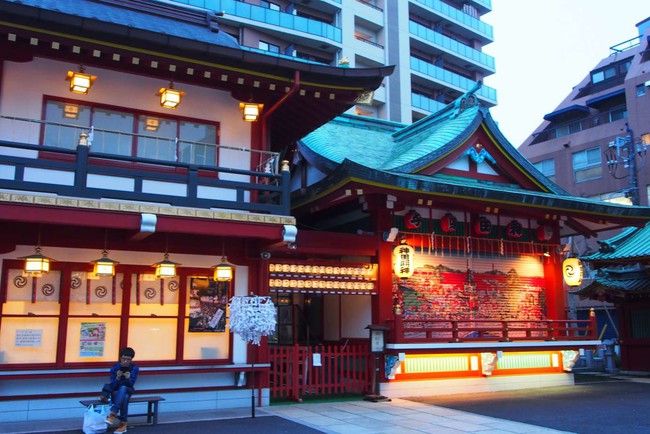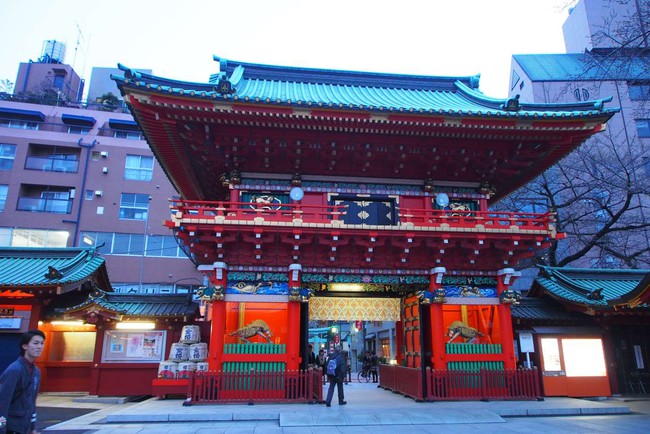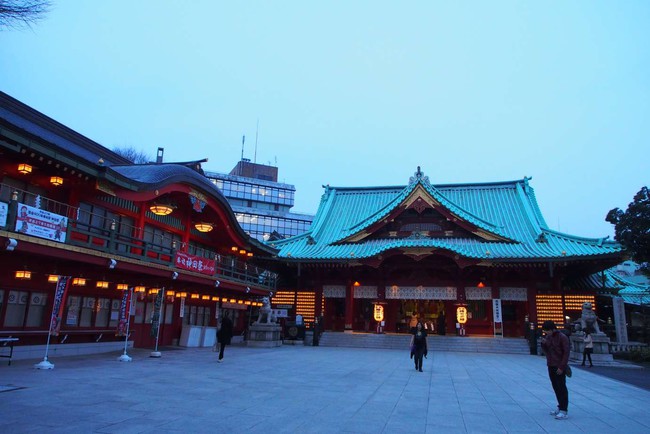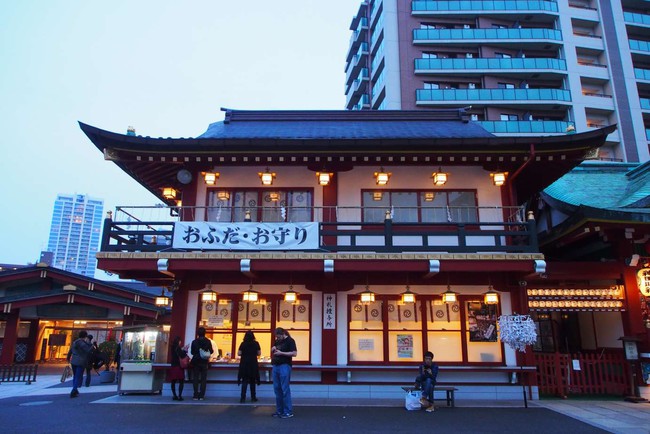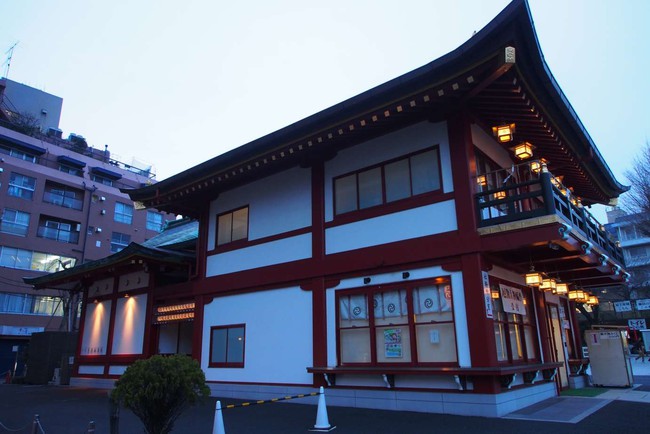 And of course, all the ema: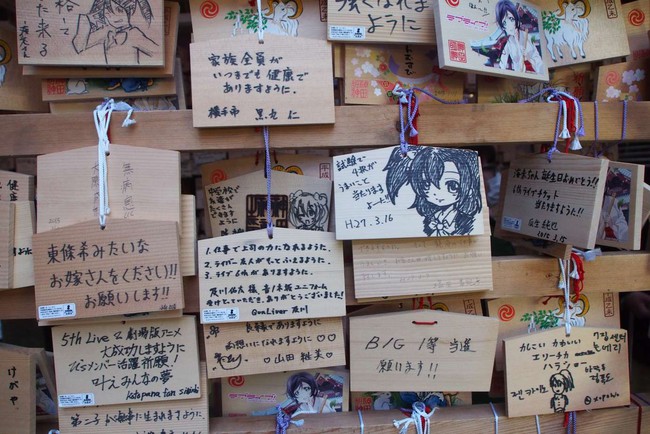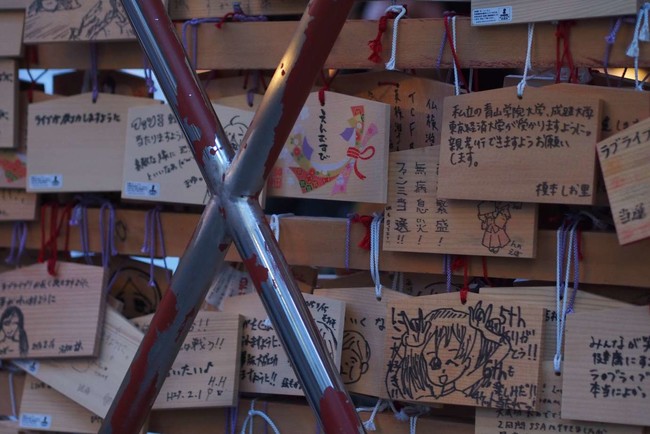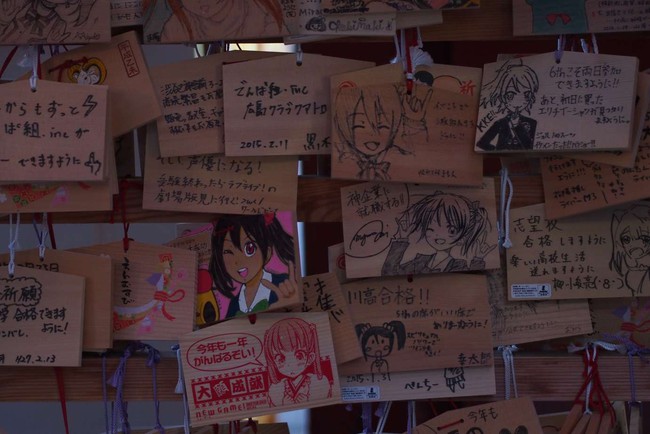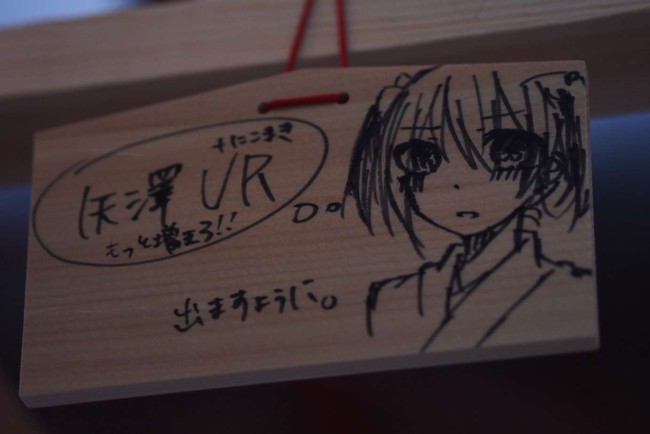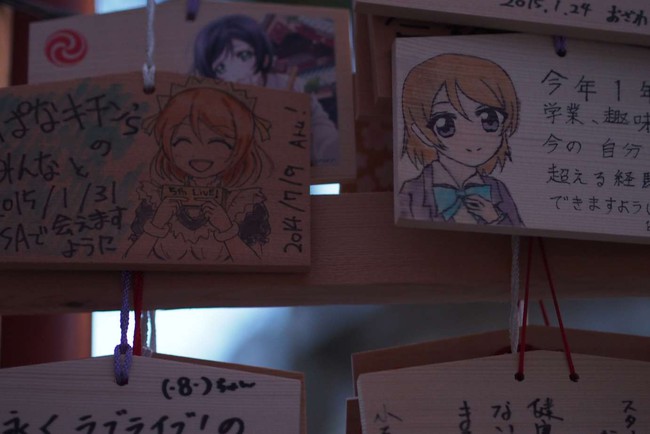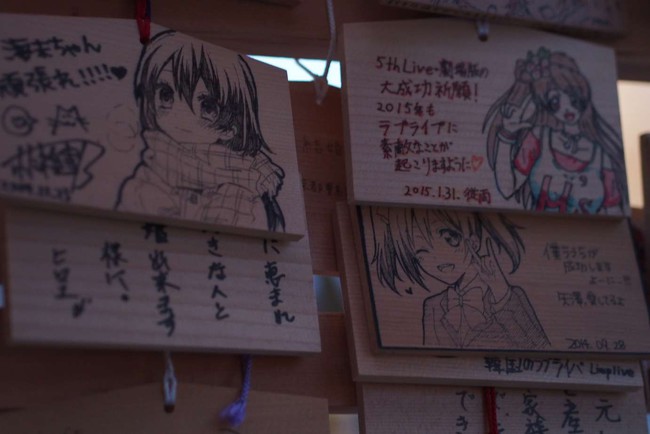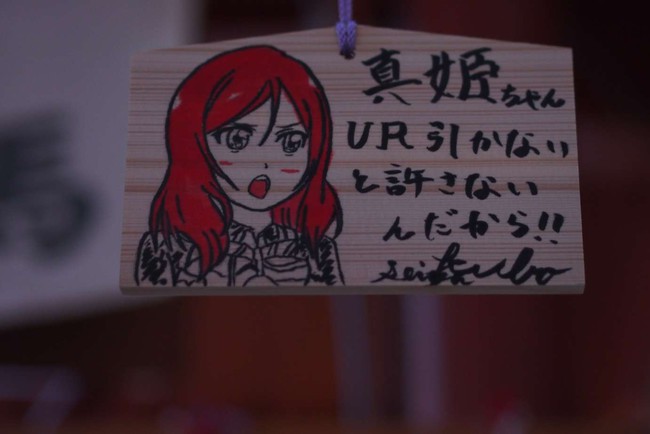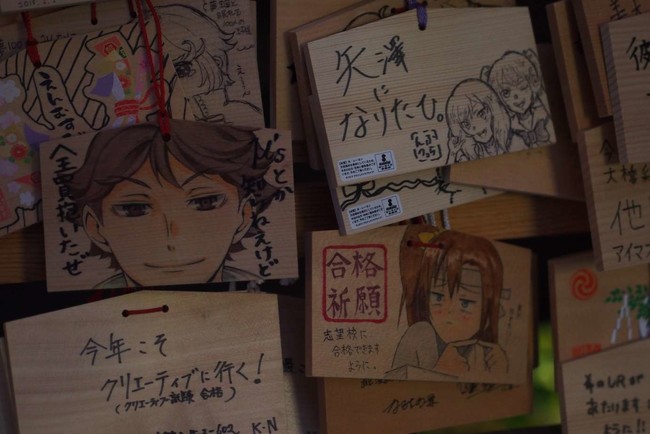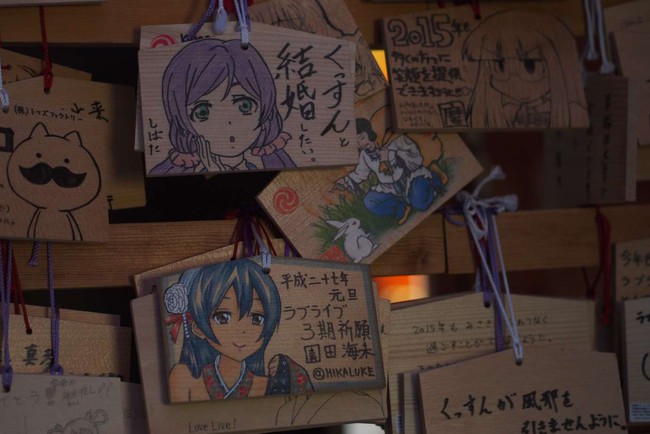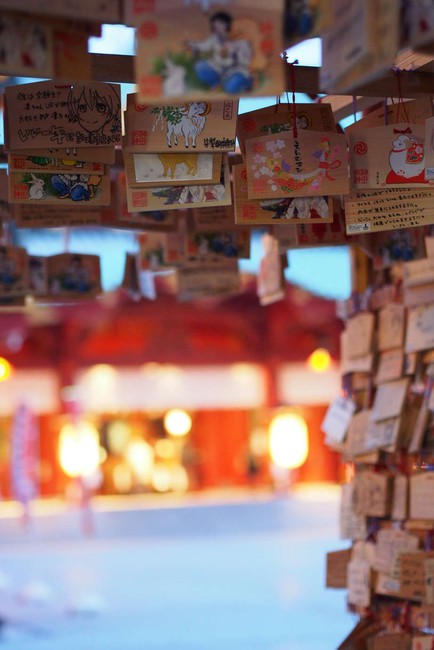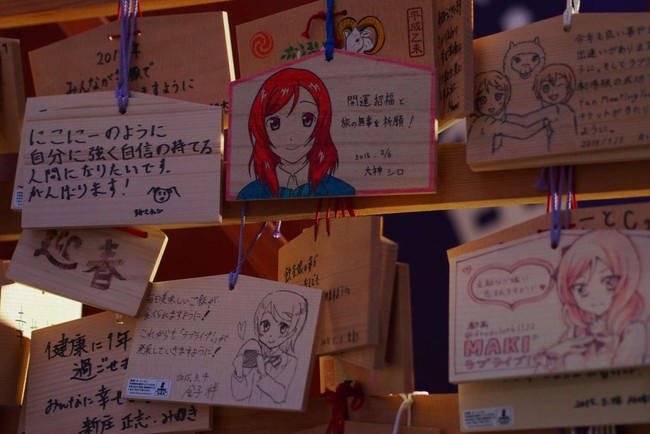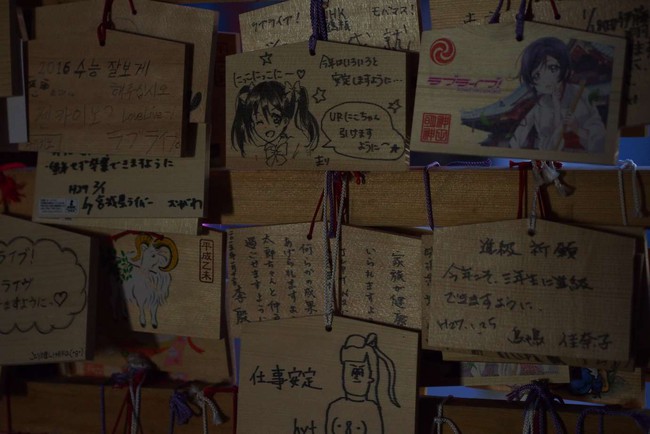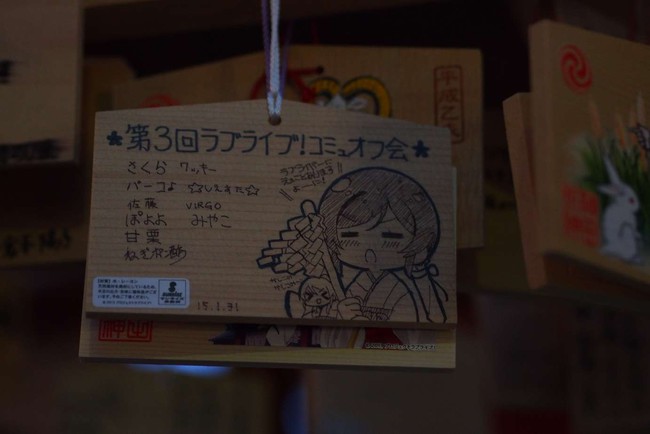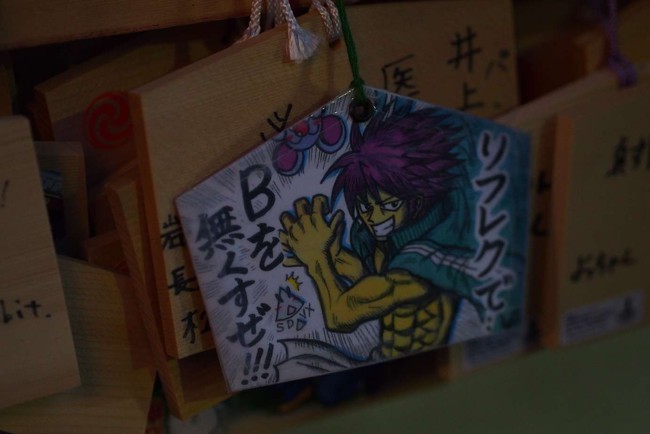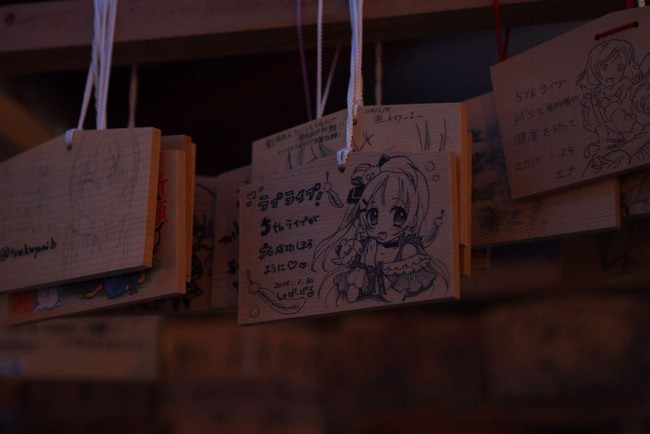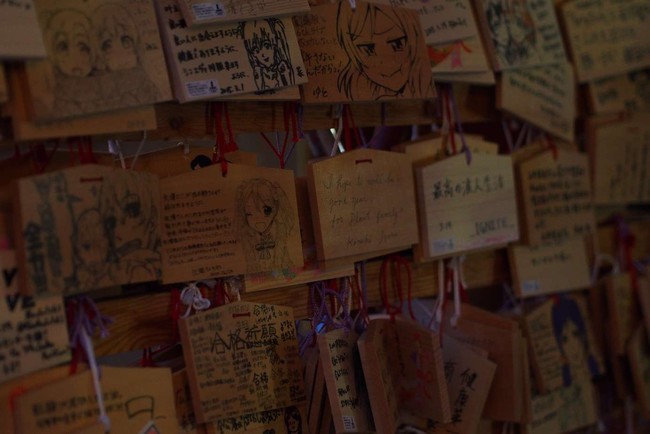 I ended my night with sushi from Sushi Zanmai, located in the Yodobashi Camera store in Akihabara. It's a kaiten sushi bar, but you can request items from the chef, including this incredible flight of tuna that starts with chopped tuna and seared tuna, and ends with fatty tuna. If you've ever doubted that fish could melt in your mouth, then you need to get your hands on some fatty tuna.

---
discuss this in the forum (29 posts)
|
this article has been modified since it was originally posted; see change history