×
remind me tomorrow
remind me next week
never remind me
Subscribe to the ANN Newsletter • Wake up every Sunday to a curated list of ANN's most interesting posts of the week.
read more
AnimeJapan 2015 - Part 1
by Bamboo Dong,

Anime Japan is being held March 21 to 22 at Tokyo Big Sight, a convention center that anime fans are likely familiar with, even if they've never set foot in Tokyo. Home to trade shows like Anime Japan and conventions like the bi-annual Comiket, it's made appearances in dozens of anime. This year, like last year, Anime Japan took up two entire halls at Tokyo Big Sight, with many of the largest licensors showing off their newest and latest. Fans also had the chance to purchase limited edition event goods, assuming they lined up early enough—even just a few minutes after the doors opened, several of the booths already have lines numbering in the upper double-digits. By the early afternoon, many booths had already sold out of some of their hottest items.

One big thing I noticed is that many of the booths are really into replicating animators' desks, as well as the workspaces of other production staff workers. This year, Anime Japan even hosted a "production works street" that guides visitors through the animation production process. Whether or not this is directly related to the popularity of Shirobako is hard to tell, but it was all pretty cool to see.

I started at the East Hall, which had booths like Aniplex, Dentsu, Kadokawa, Bushiroad, and more.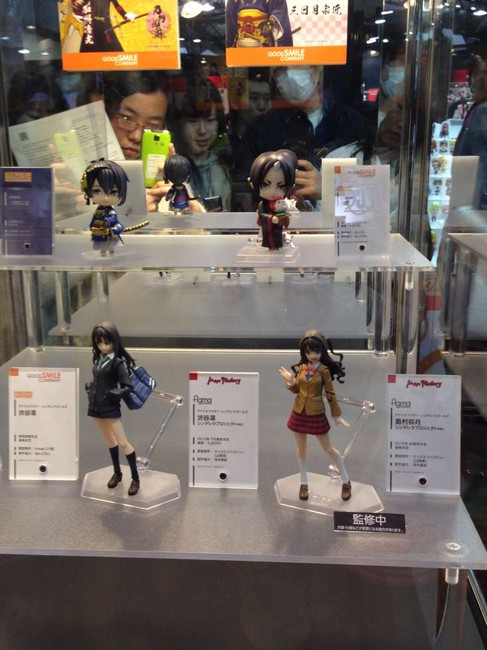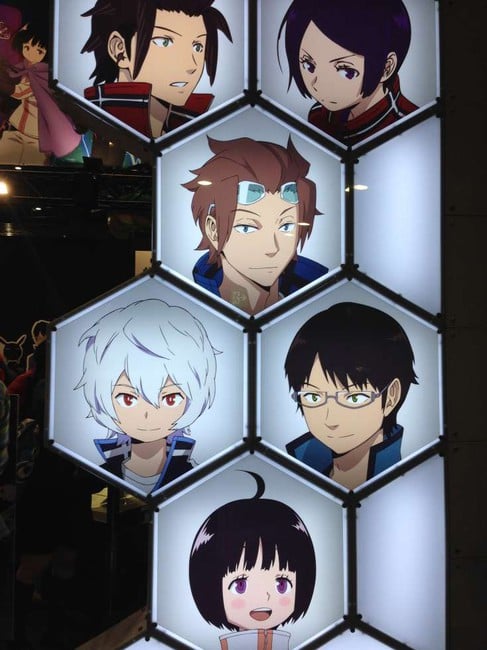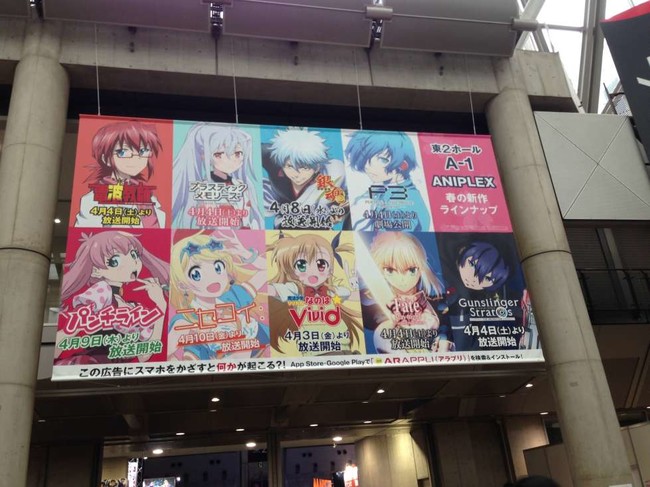 Mobile provider Au, which was promoting its anime video streaming service:


Punchline, which begins April 9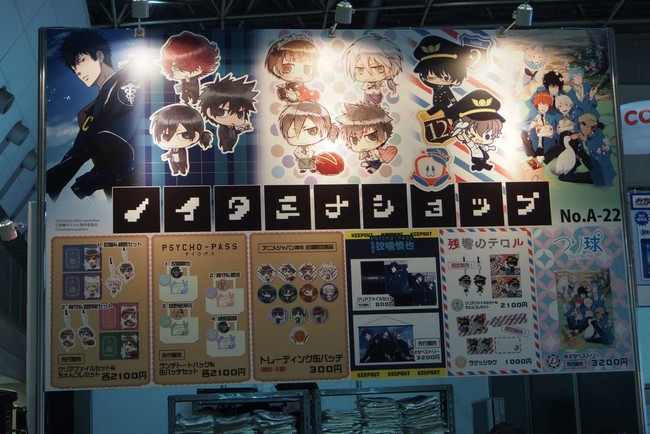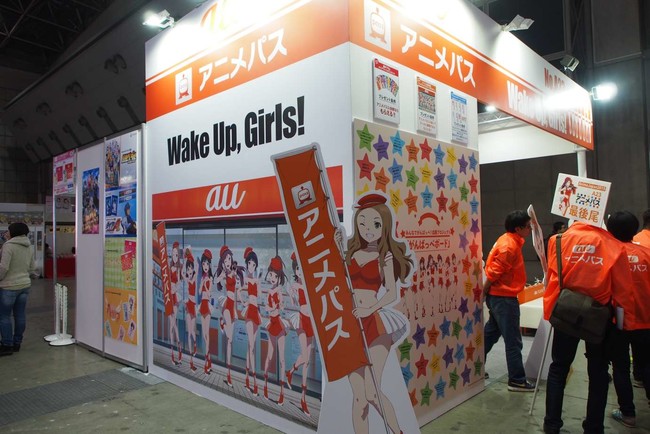 Wake Up Girls!
Some of the limited edition goods available from the noitaminA shop: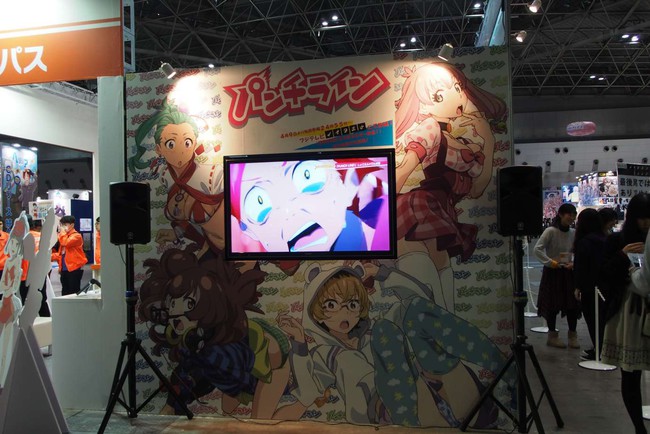 TV network AT-X, which had standees and posters of upcoming and previously aired properties. Special features included cast-autographed jerseys from Ace of Diamond and an autographed standee from Hello! Kin-iro Mosaic, the second second of Kinmoza.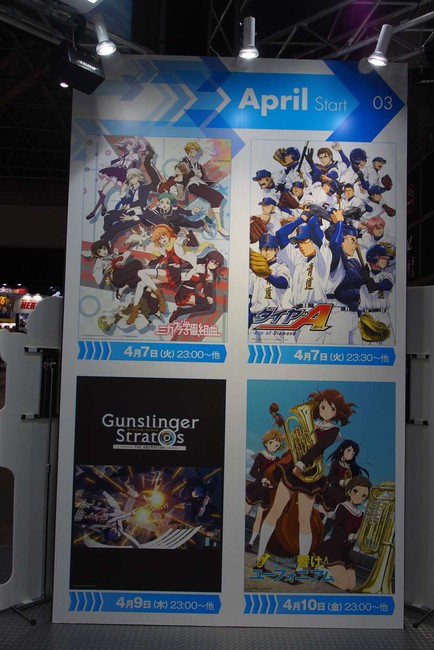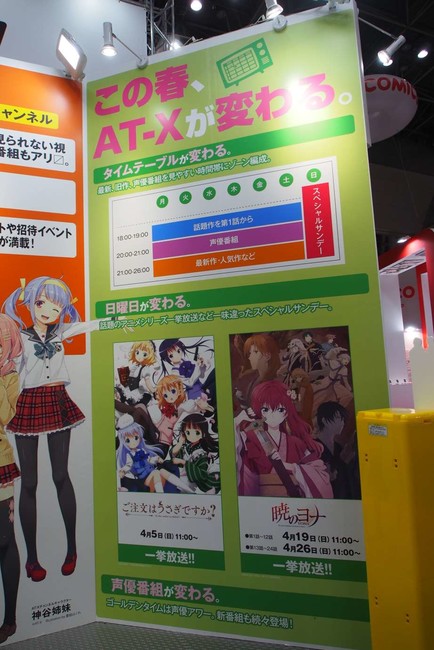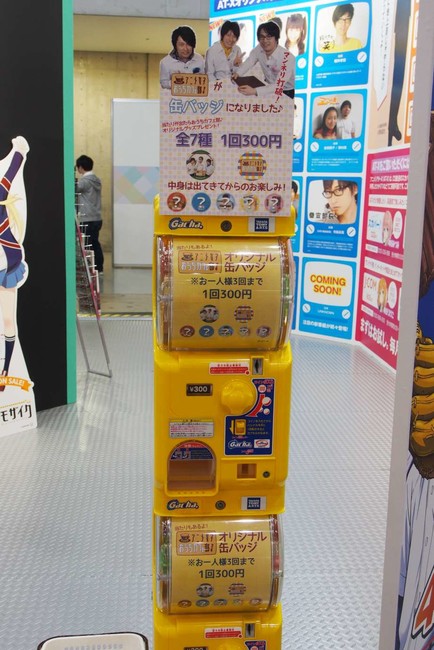 AT-X's Anime O-EN Project, a group of six self-proclaimed otaku girls whose mission is to spread anime around the world.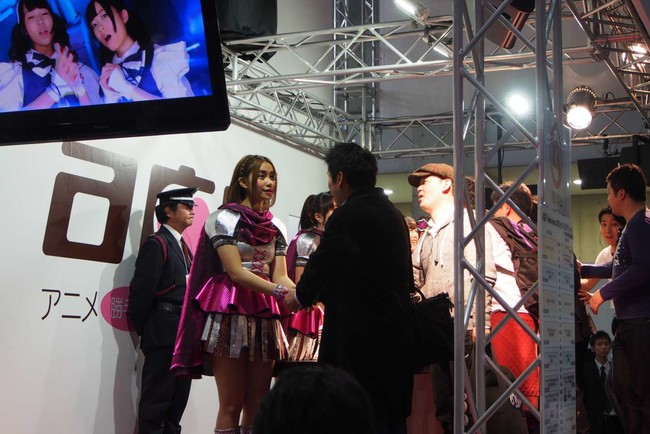 An ad for Uchū Senkan Yamato 2199: Hoshi-Meguru Hakobune (Star Blazers 2199) by pachinko company Sankyo, one of the sponsors of Anime Japan and owner of Satelight Inc.

Pony Canyon's booth, with emphasis on the TV anime adaptation of the Rokka no Yūsha light novel, Lance N' Masques, Kyoto Animation's Hibike! Euphonium (Sound! Euphonium), and BONES' adaption of Sanrio's mobile game Show By Rock.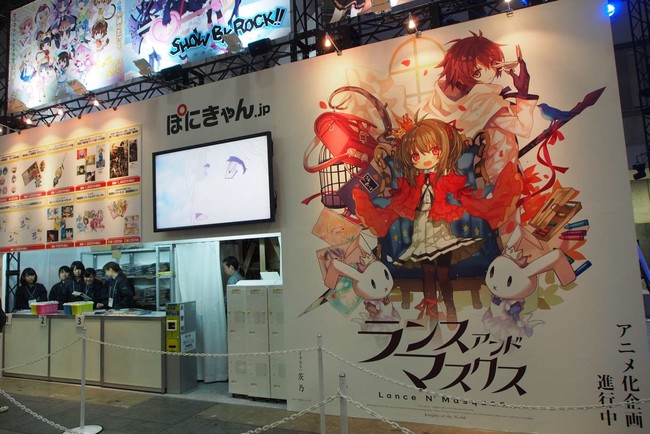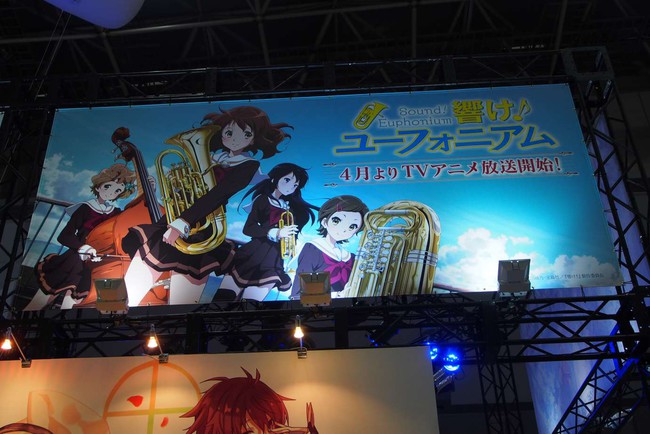 Girlfriend Beta and Boyfriend Beta: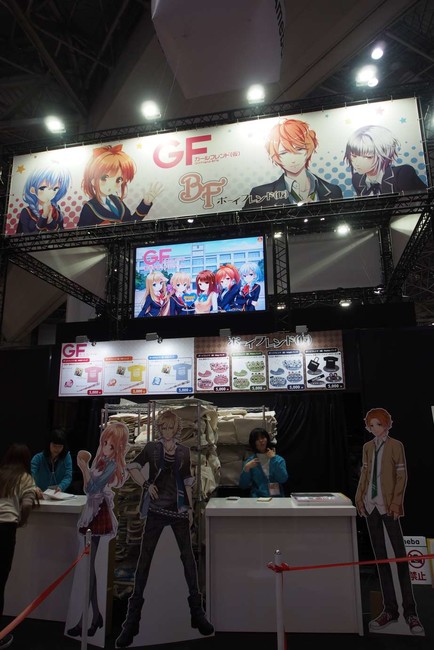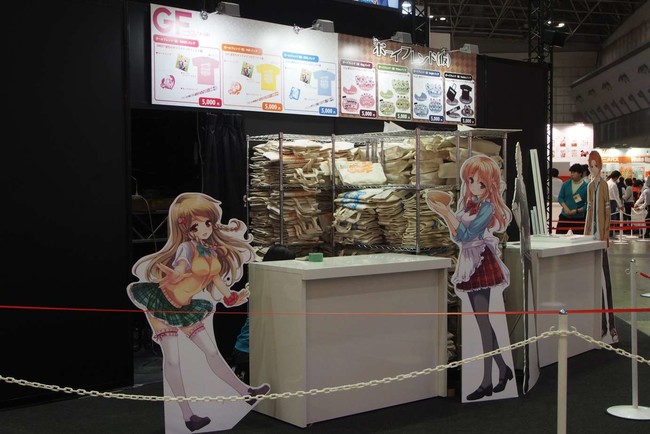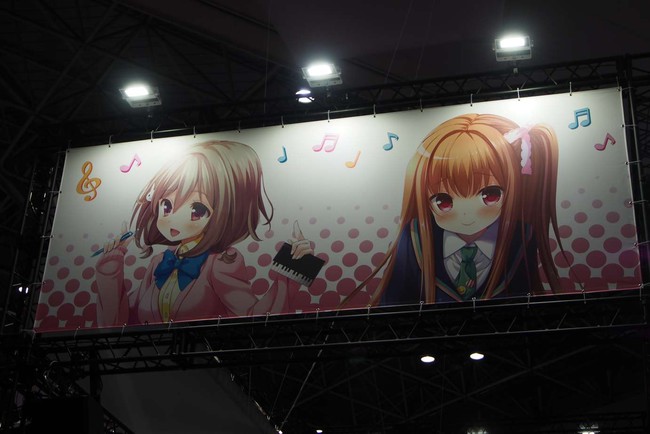 Sankyo and Satelight's dual booth: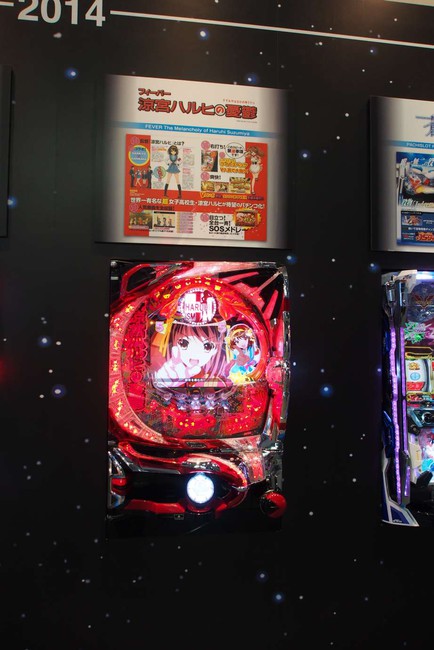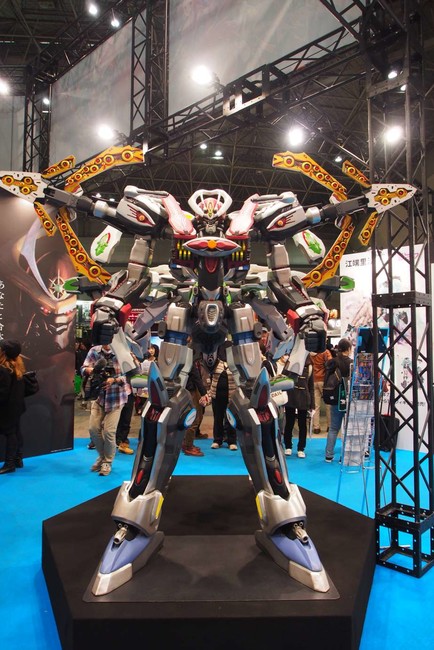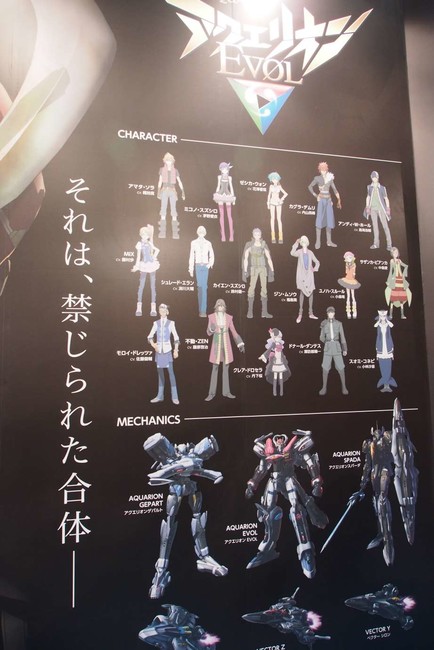 Hatsune Miku by Macross Frontier's Risa Ebata: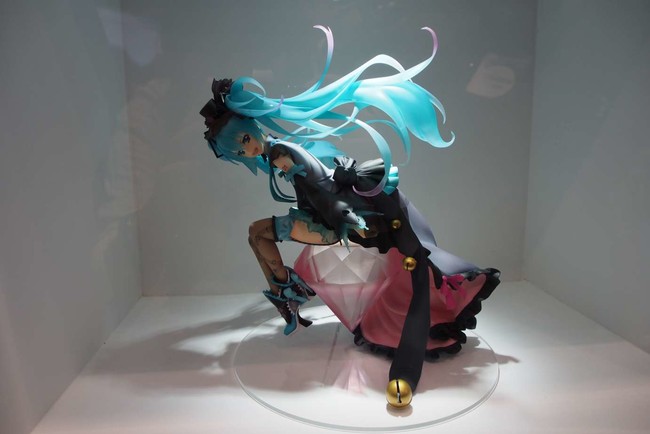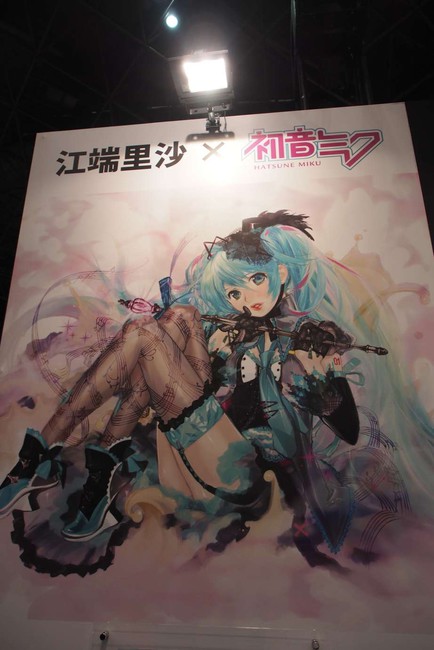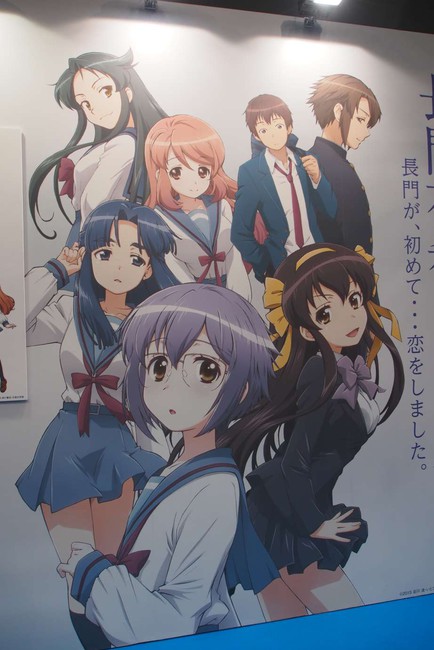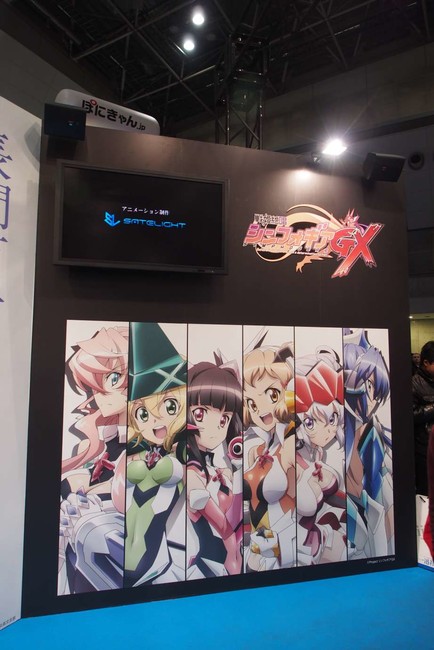 Manga app reader and publisher Comico: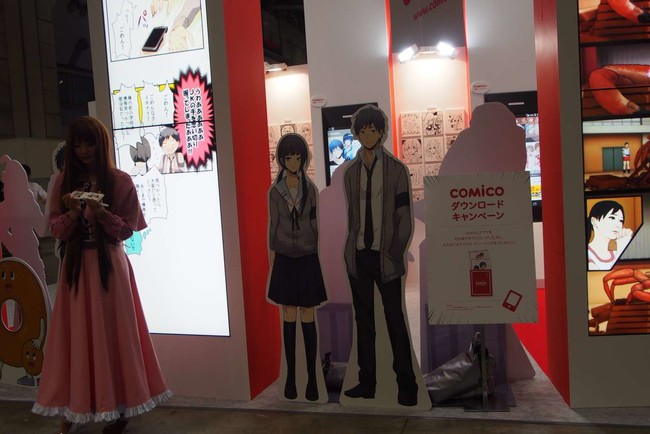 The anime adaptation for sprite/fairys adult game Ao no Kanata no Four Rhythm: Beyond the Sky, into the firmament:



Marine Entertainment: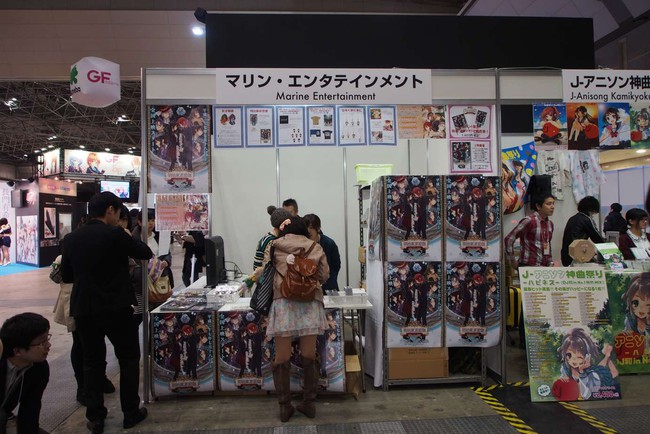 Dentsu booth, with the highly anticipated new season of Gintama, the Heroic Legend of Arslan, Yamada-kun and the Seven Witches, and others: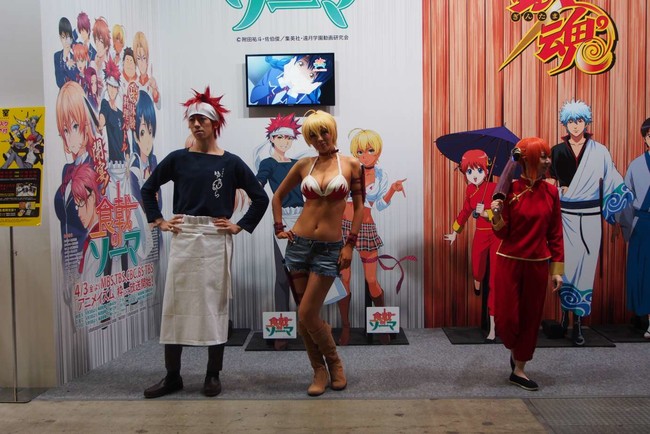 A Lawson employee selling Idolm@ster tea!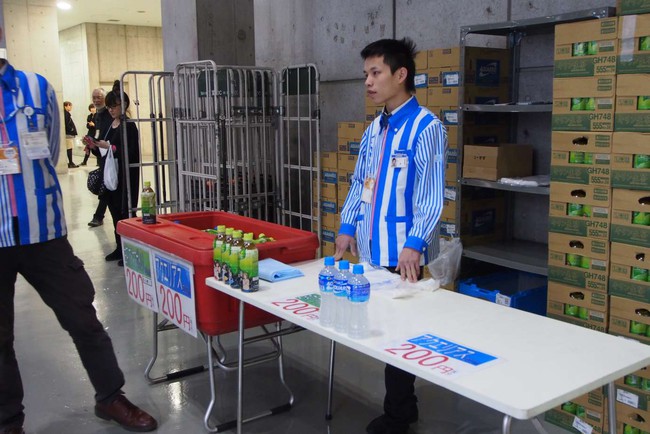 A cosplay corner where attendees can rent costumes by the hour: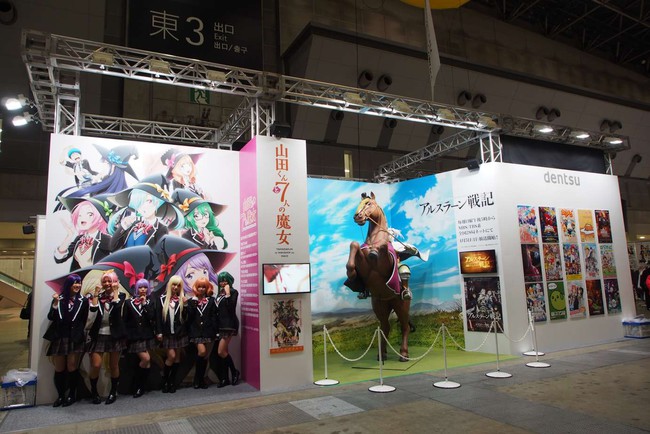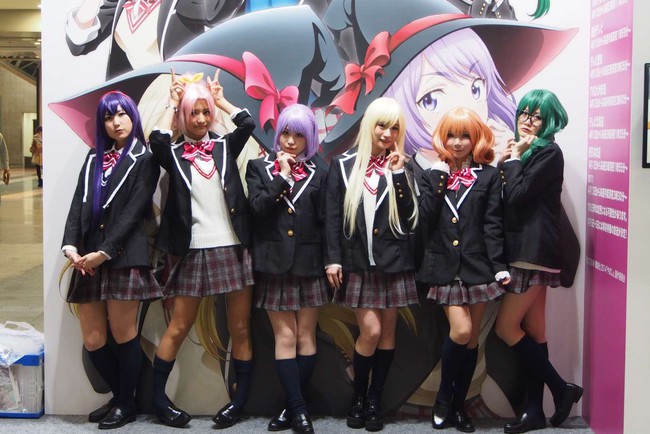 And props: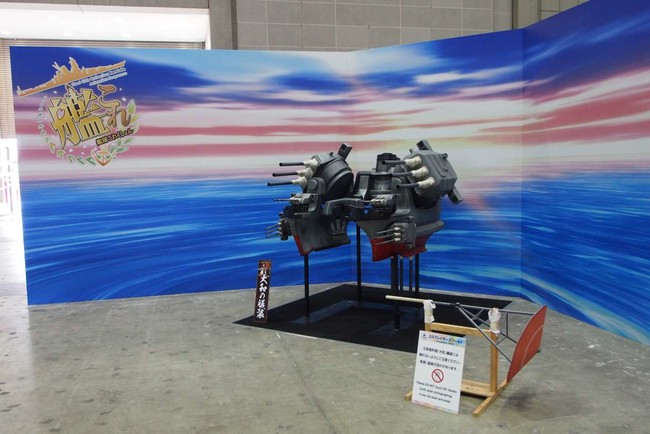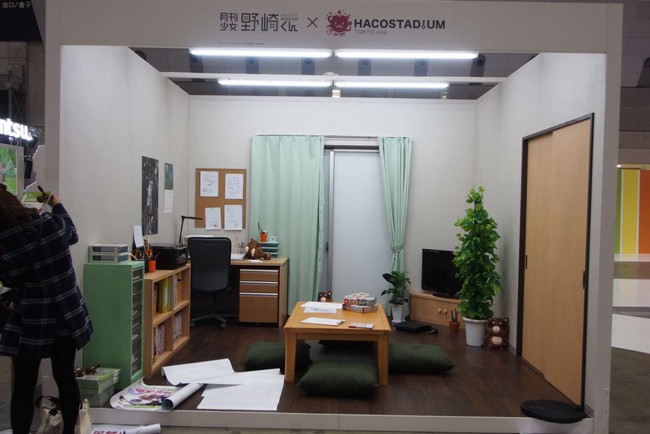 Production I.G's Gargantia on the Verdurous Planet booth, with interactive VR display, and Haikyu!!: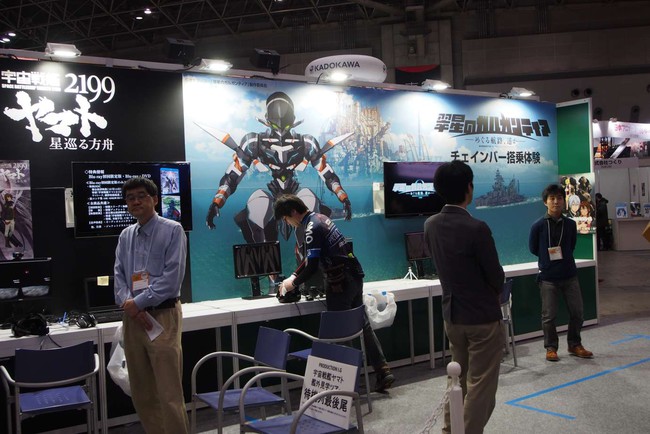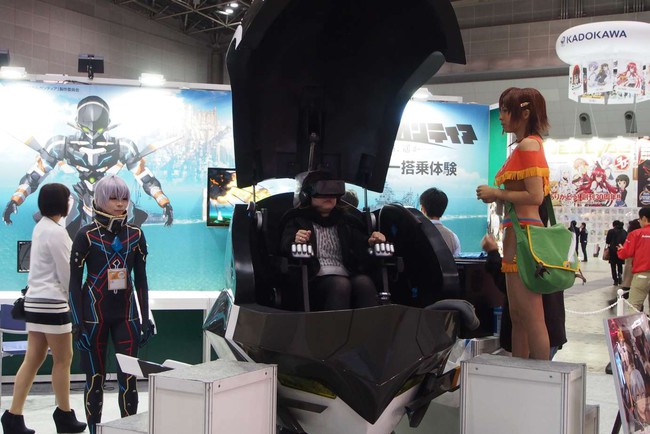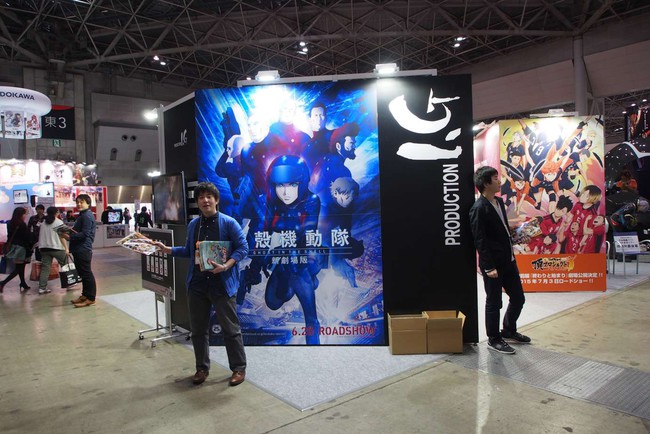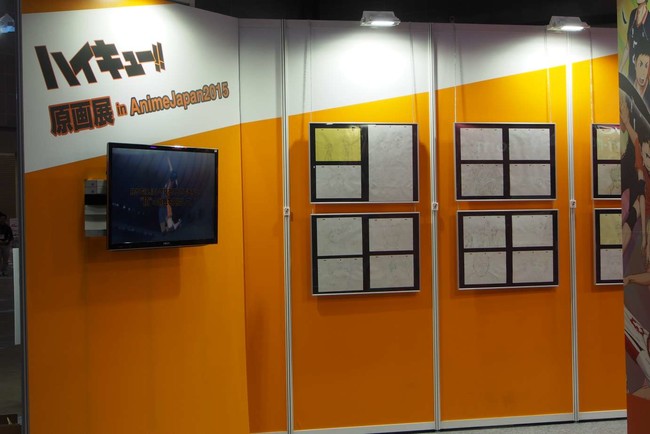 Production I.G's Miss Hokusai: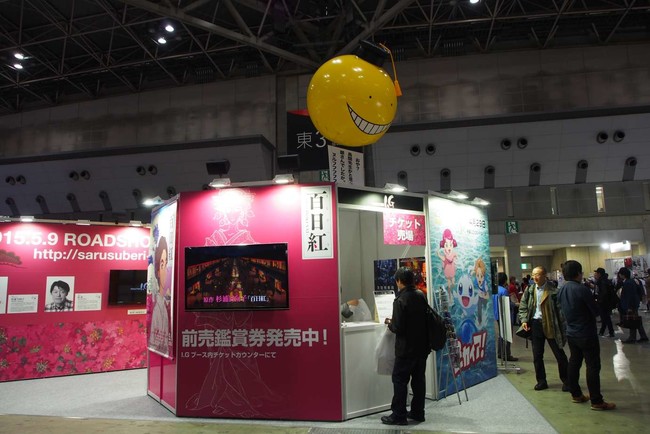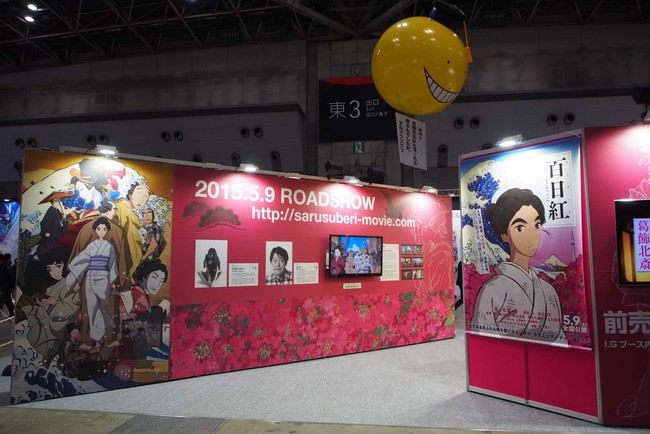 MIC, a company that specializes in linking anime properties with their different regions: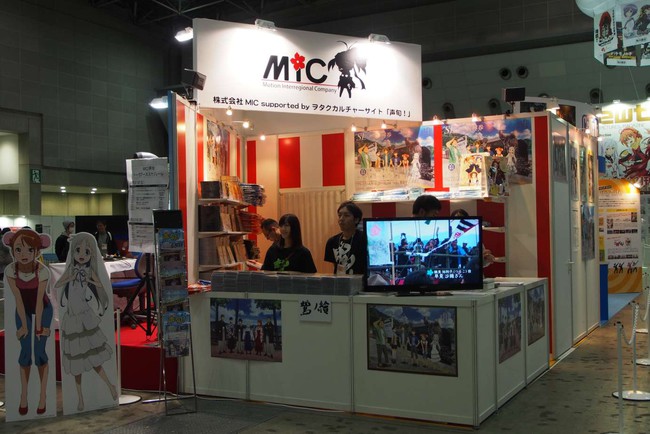 CoMix Wave: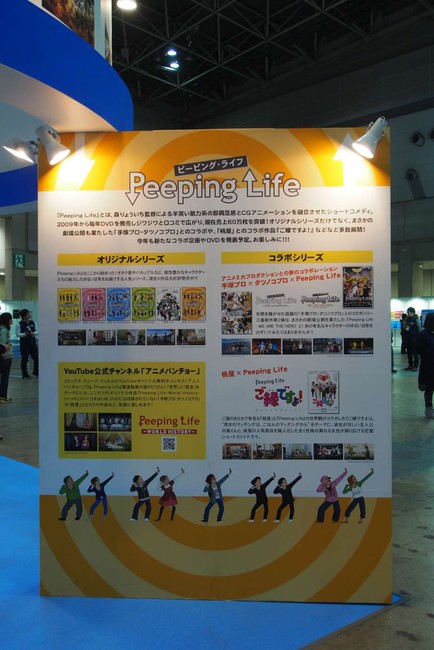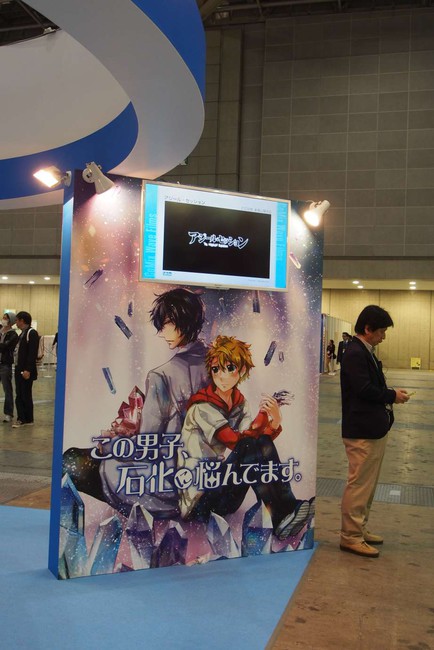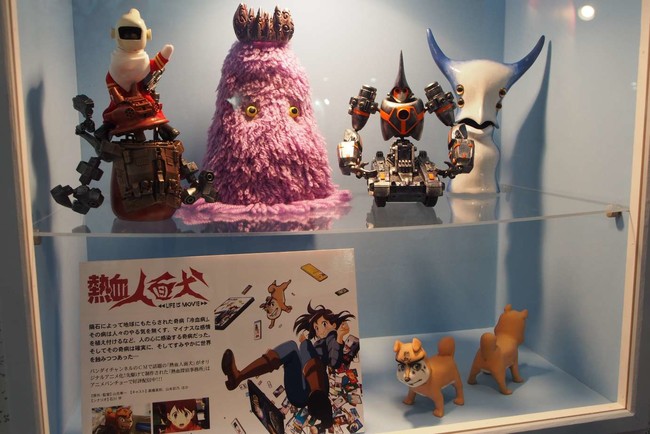 Kadokawa Shoten, celebrating 30 years of Newtype Magazine: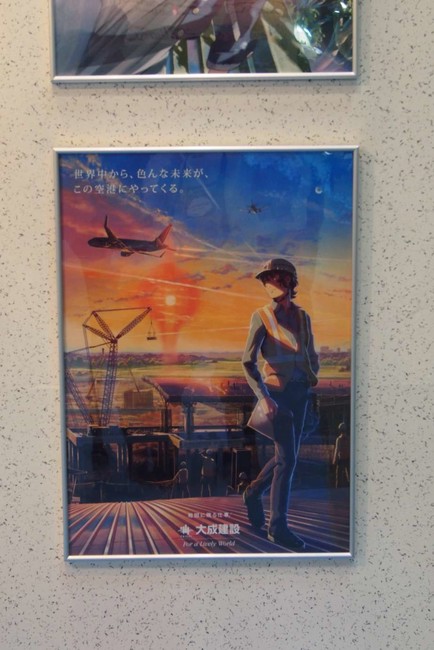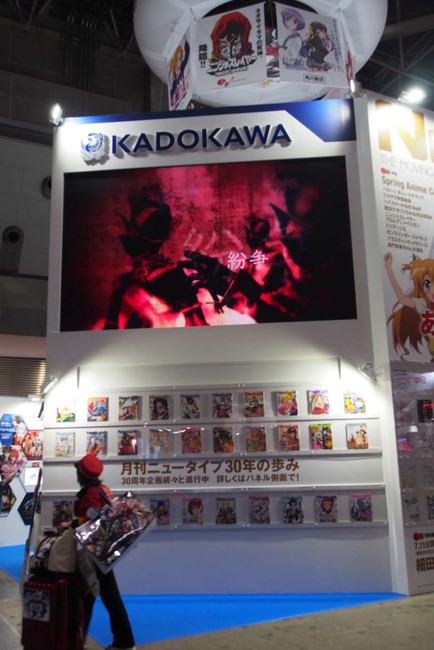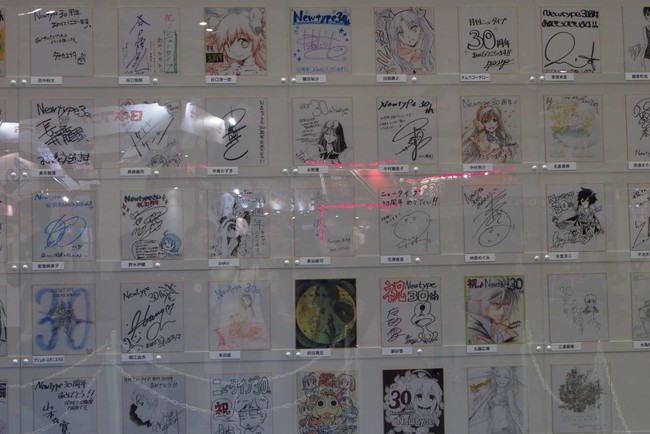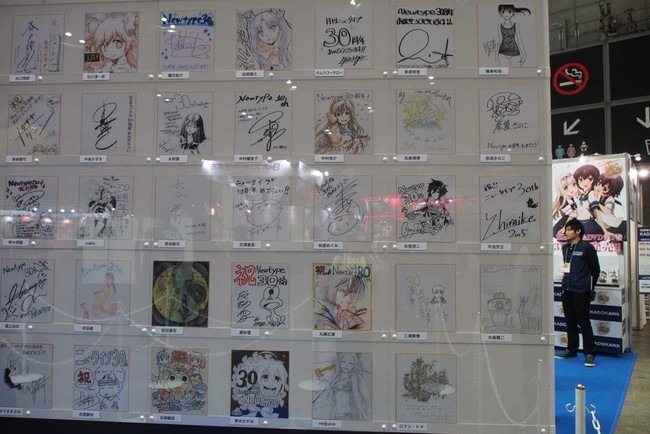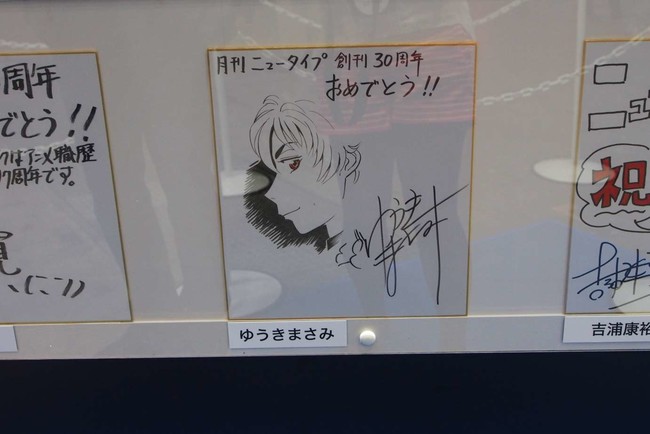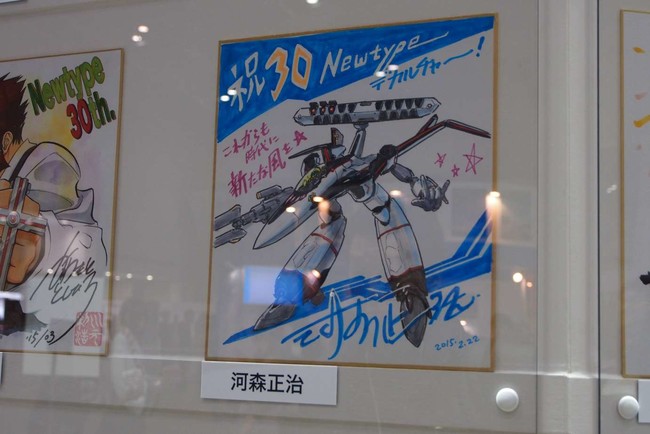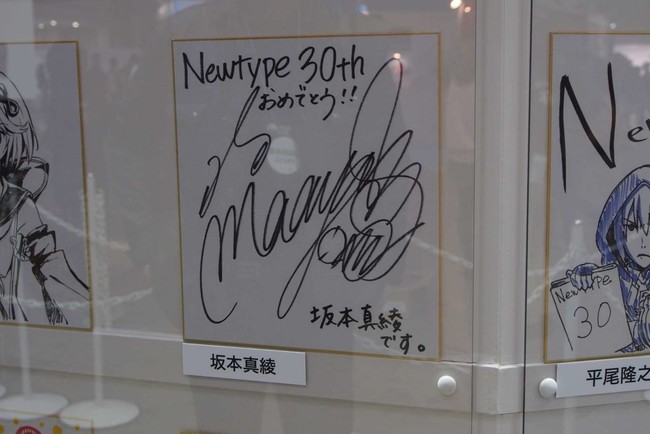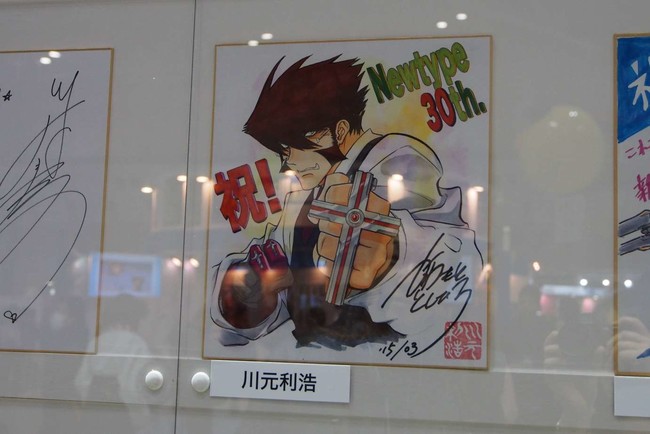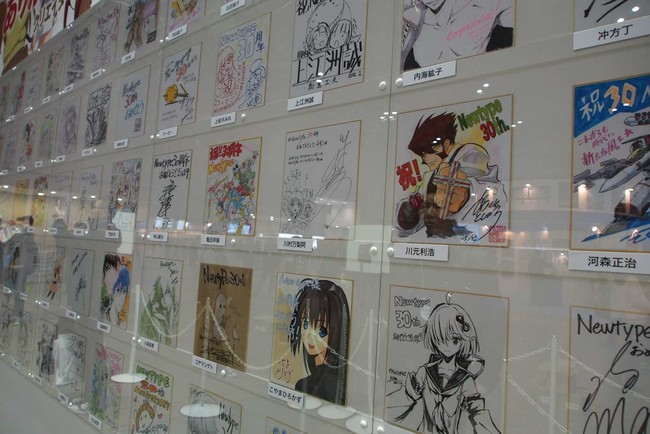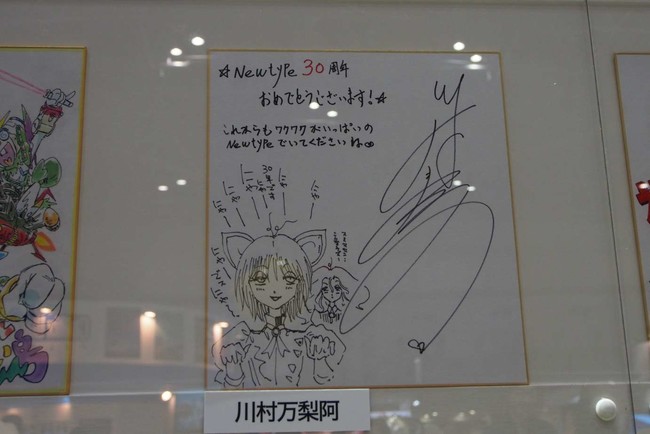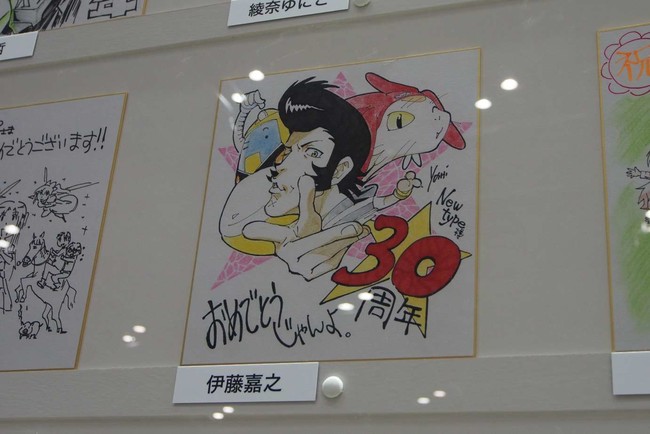 Japan Anima(tor)'s Exhibition, with a replica of an animator's desk from Studio Khara. Visitors to the booth also received Studio Khara blank animation materials, such as timing sheets, storyboard sheets, and more. Those who downloaded an app received a Studio Khara x Dwango flip book.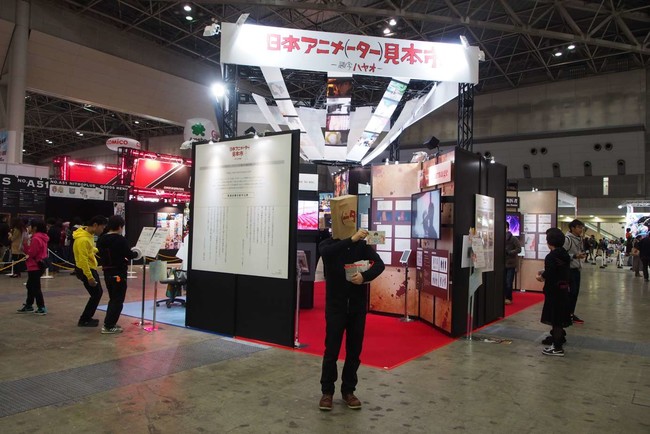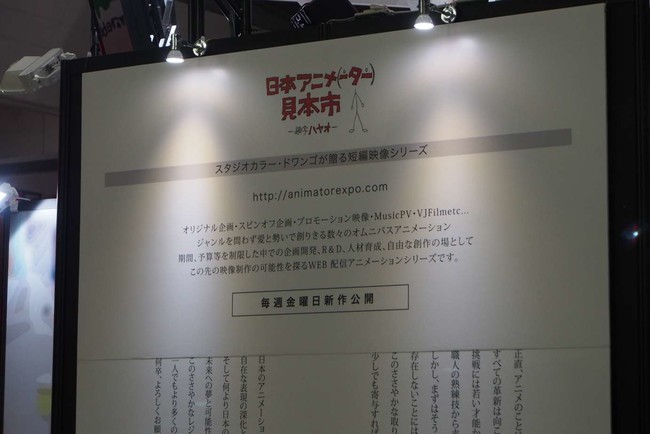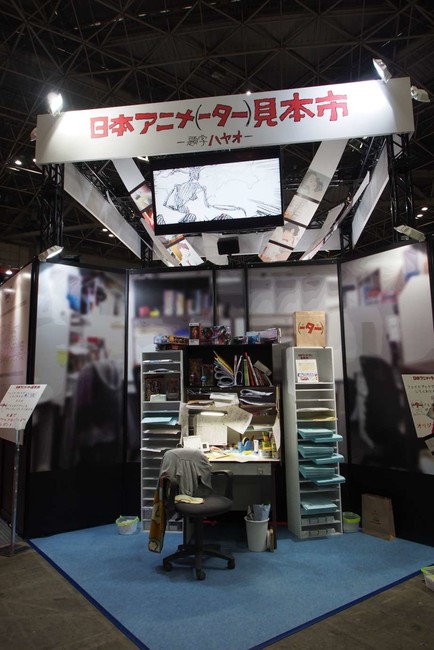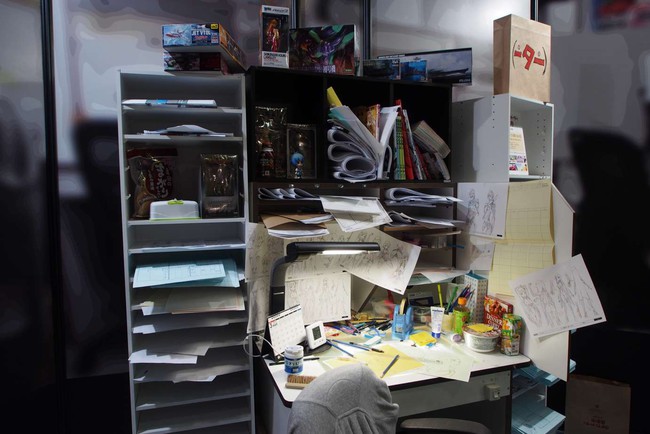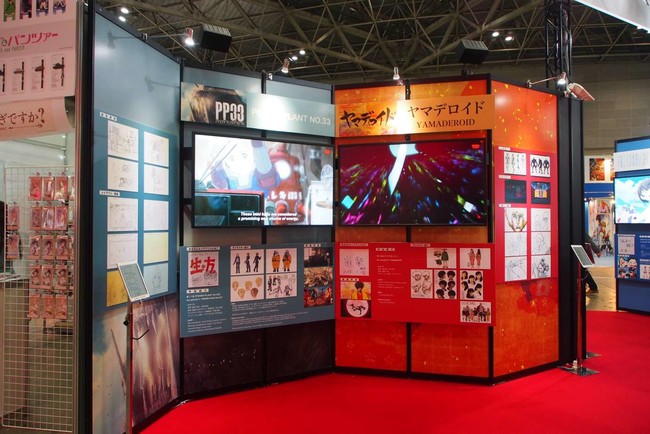 GodHand Tools' mascot, Nipa-ko. The company specializes in precision instruments, including full-flush nippers for model building.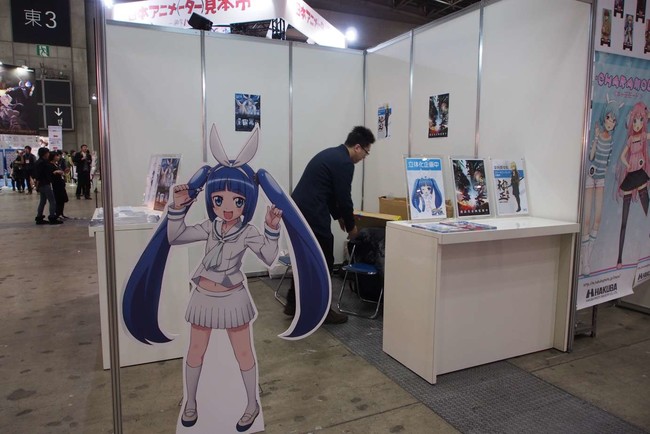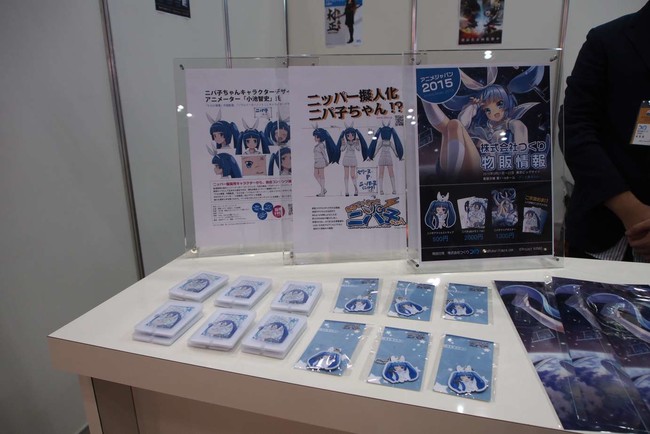 Starchild and King Records, ready for its stage events: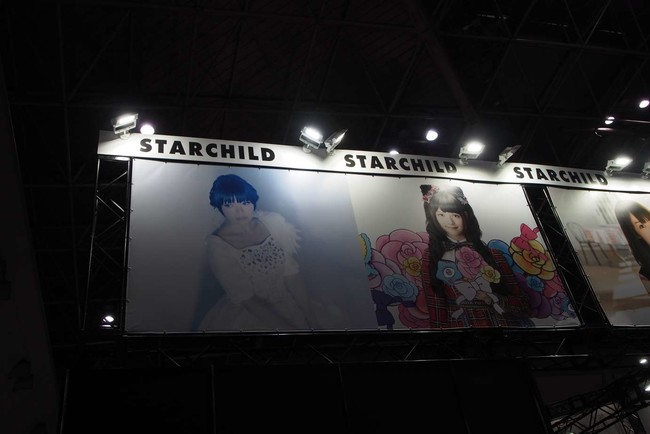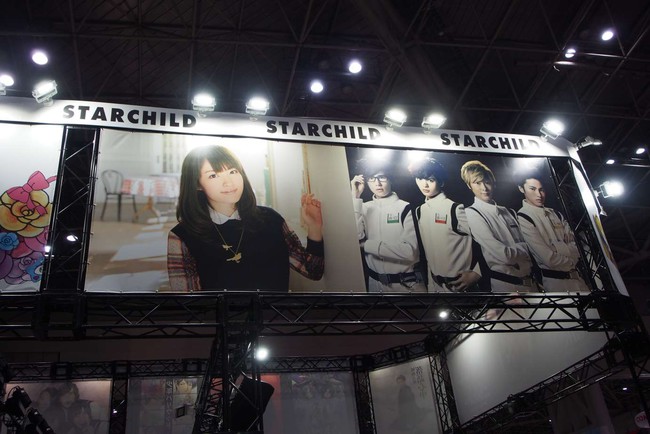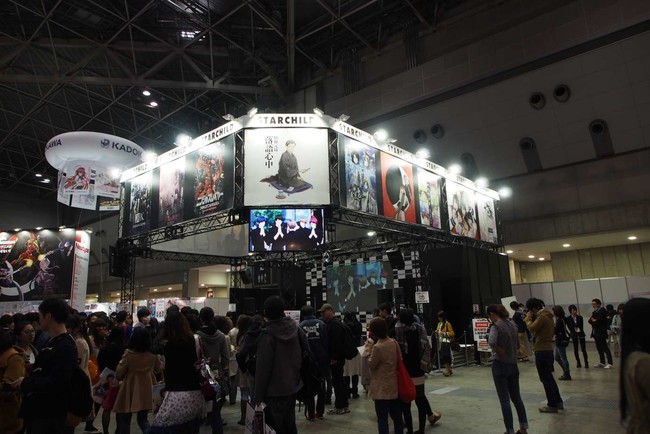 More Kadokawa. Titles on display included Yokai Watch, KanColle, The Disappearance of Nagato Yuki-chan, and more, as well as products for properties licensed or distributed by Kadokawa.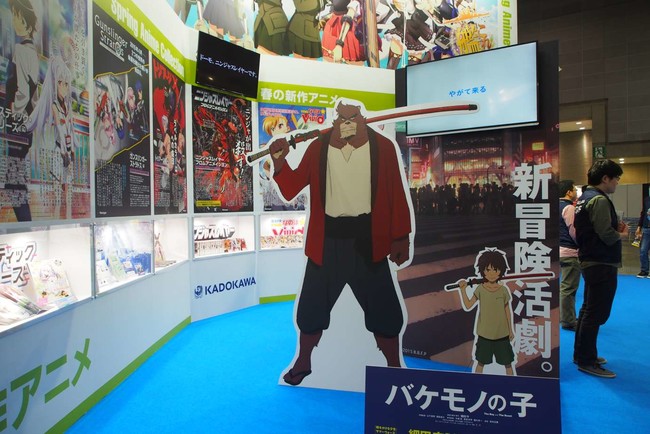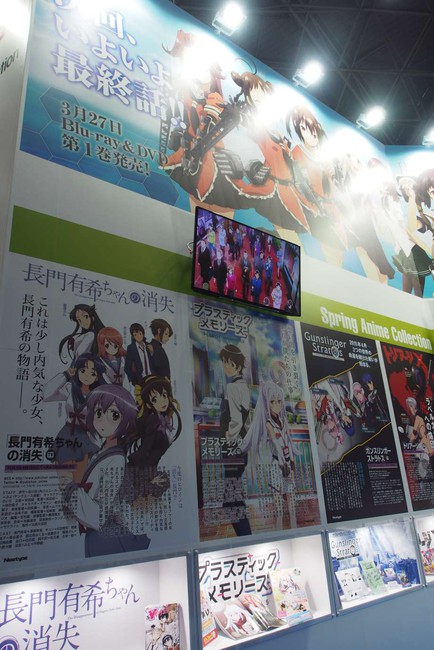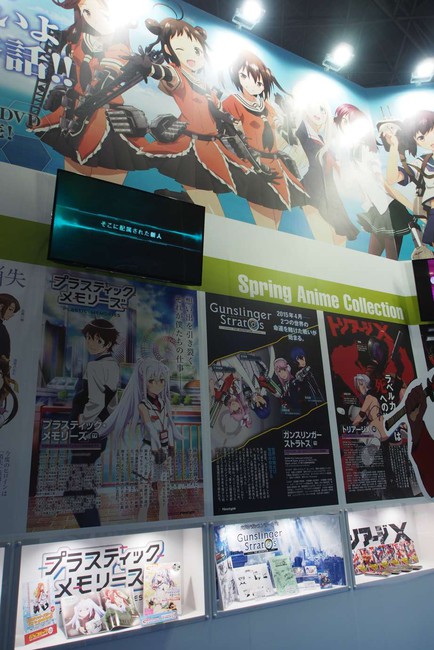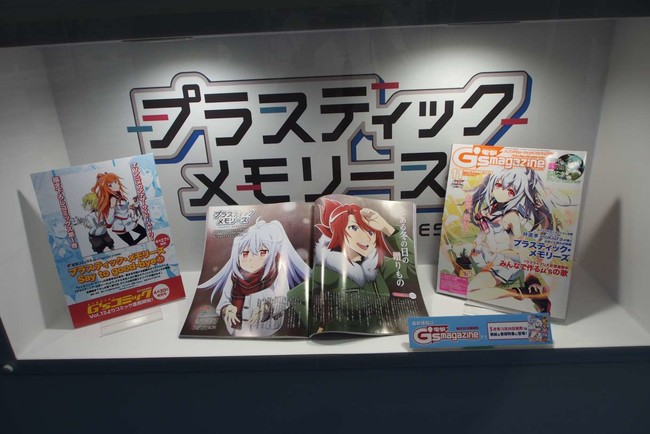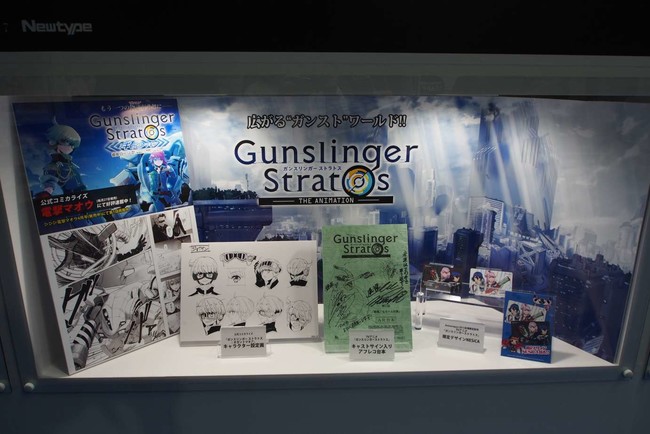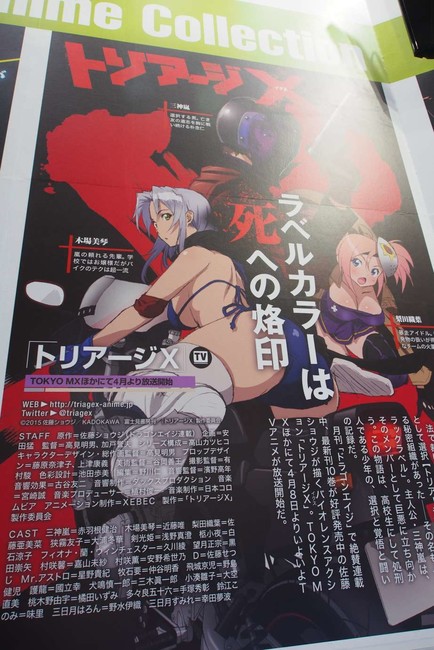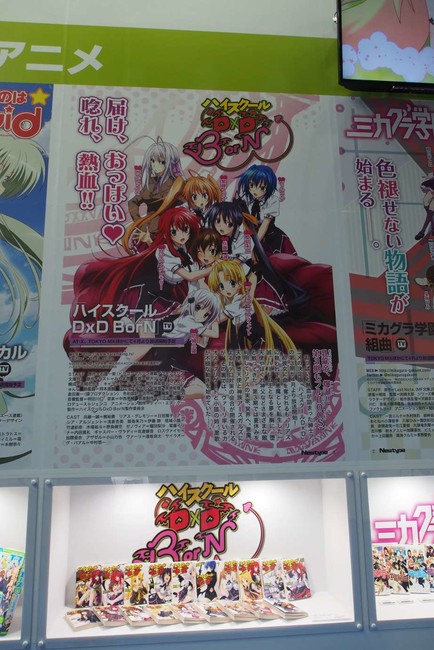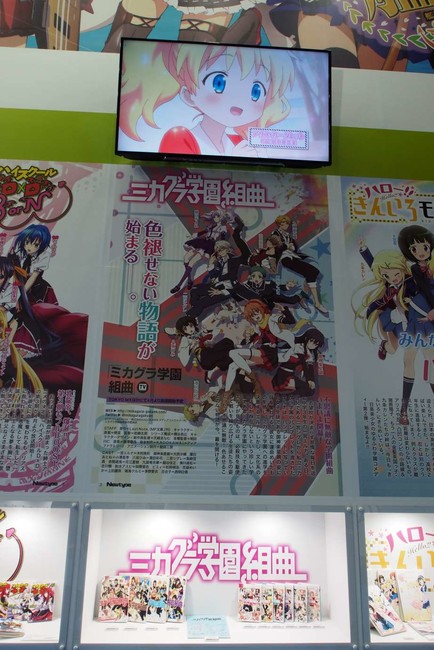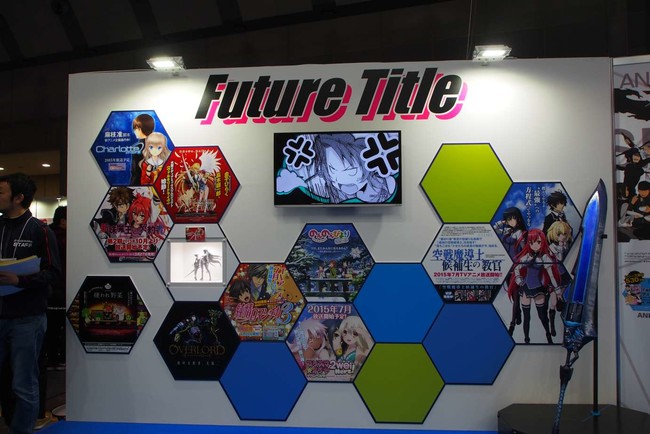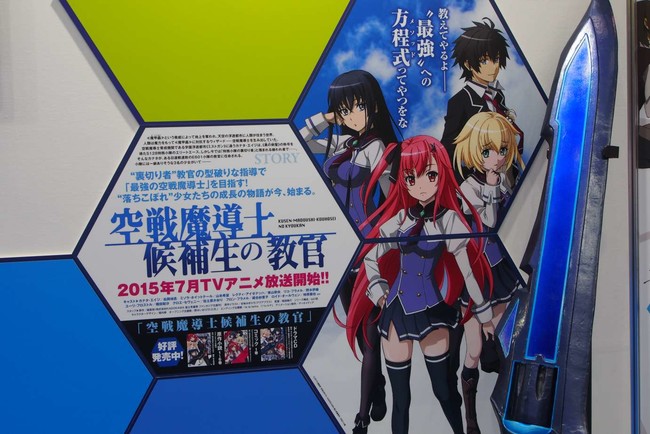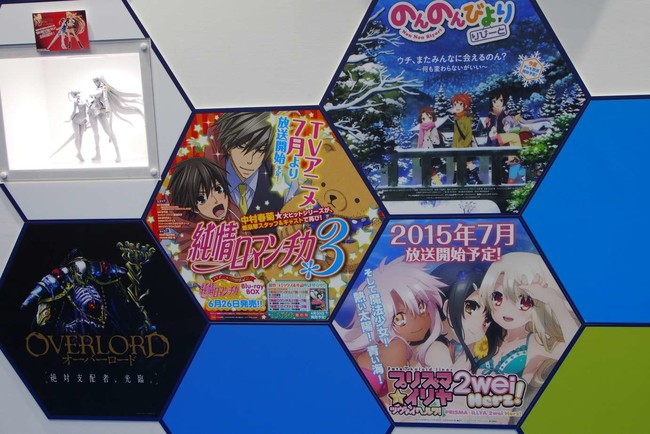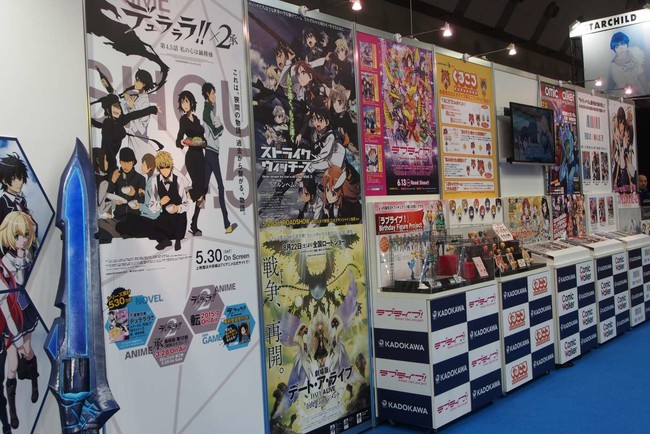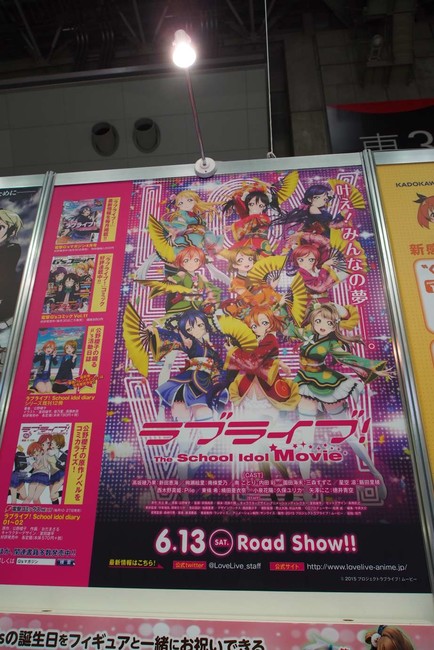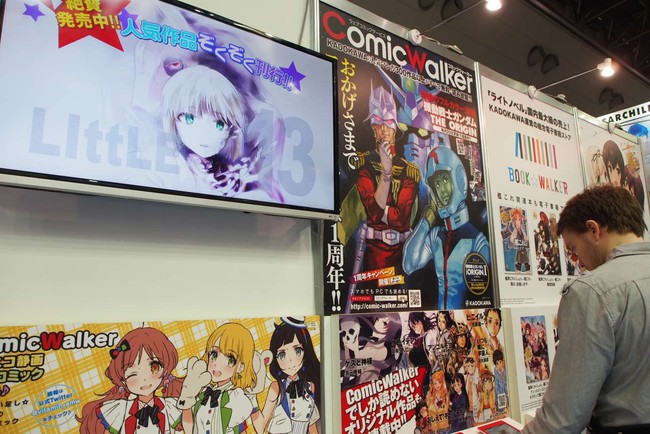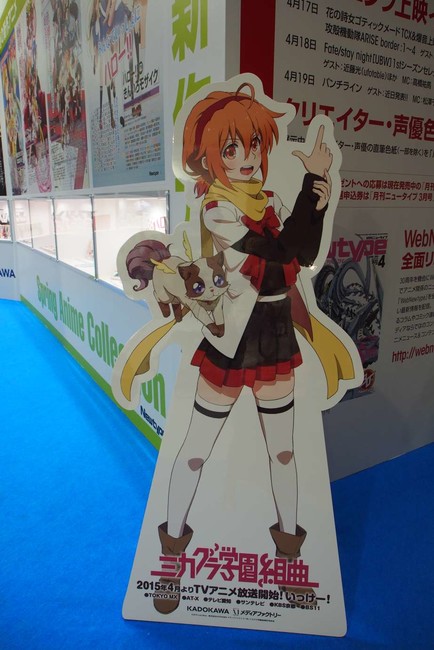 Nitroplus and Sonico headphone-wearing cashiers: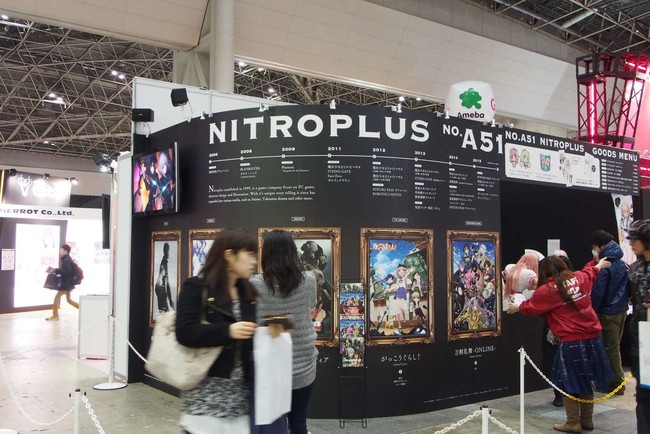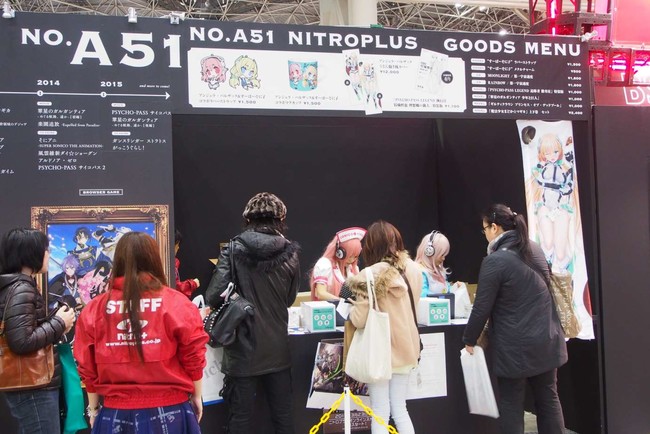 Broadcasting station BS11, showcasing some of the title fans can hope to see this upcoming season.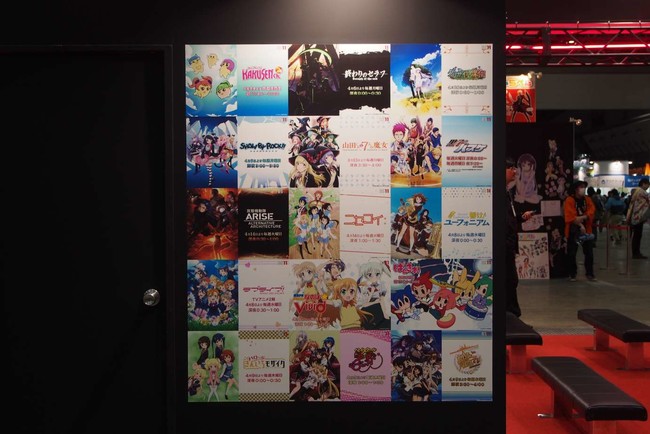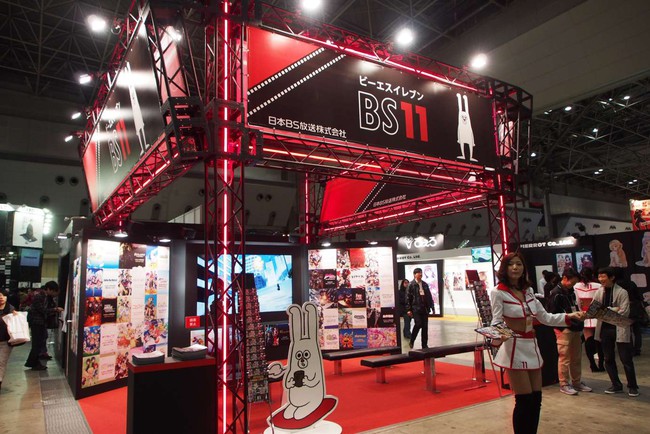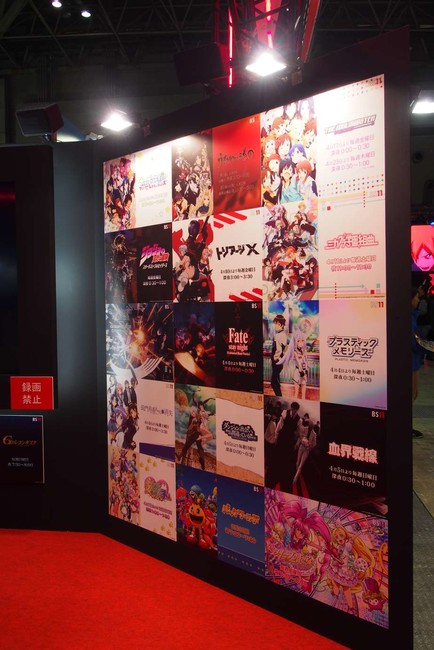 In a way, Fatheads, except anime, from Pierrot. Plus, current and upcoming properties, including the anime adaptation of Hinako Seta's four-panel horror comedy manga Re-Kan!, Naruto, Baby Steps, Yona of the Dawn, and Tokyo Ghoul.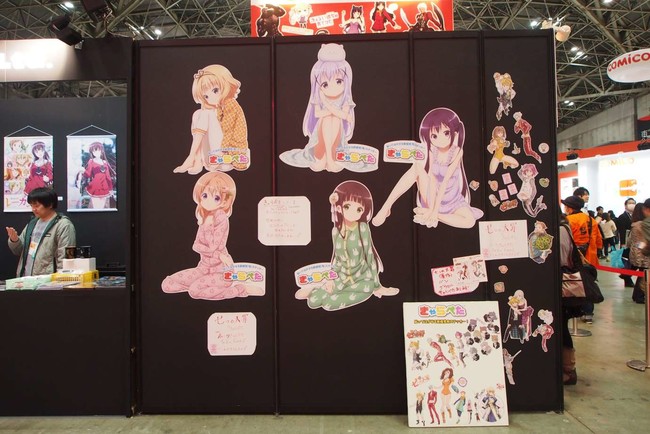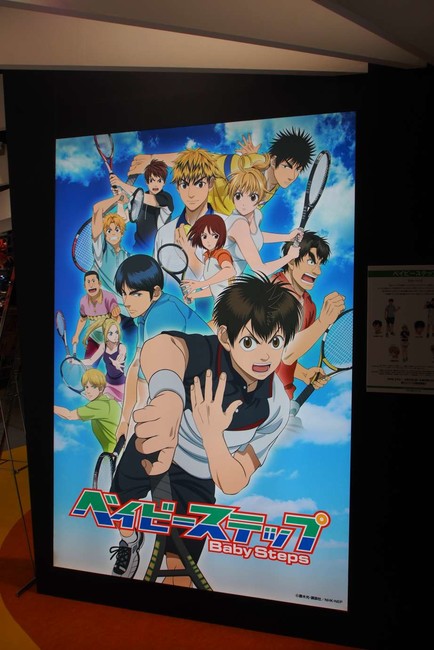 Happinet, with the Aikatsu movie, Digimon Adventures, Zoids, and Ore ga Ojō-sama Gakkō ni "Shomin Sample" Toshite Rachirareta Ken: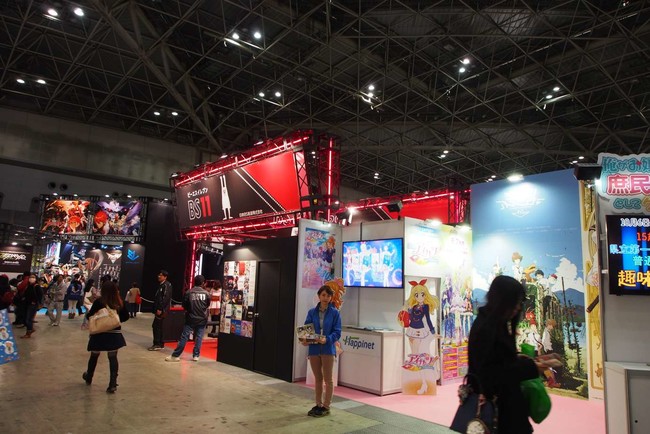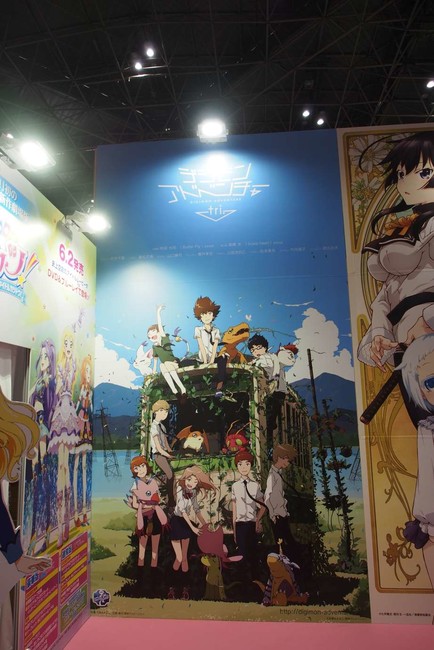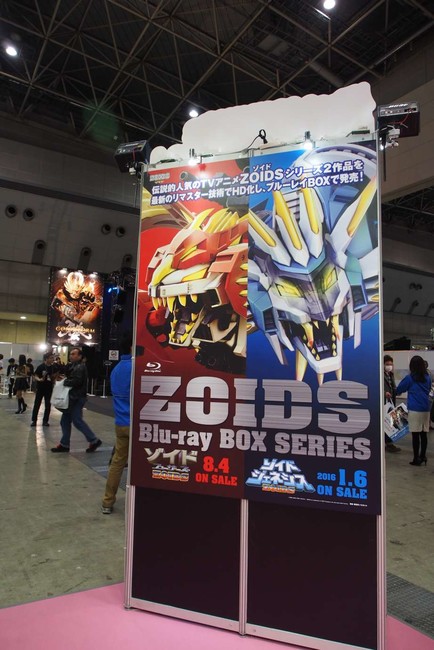 The Garo stage: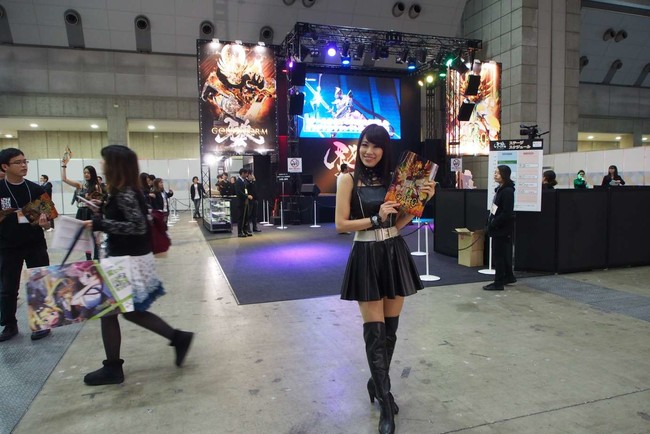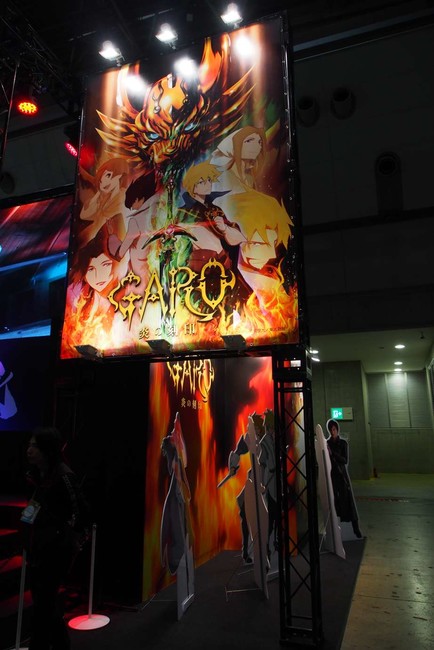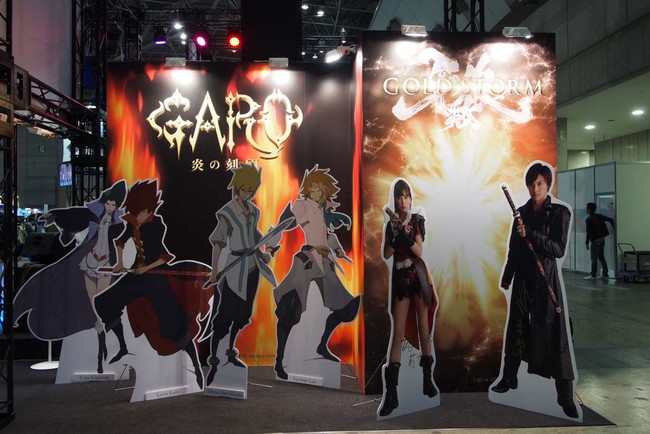 Studio Puyukai's Akukaru: Play with Ibaraki, which tells the story of the agricultural culture in Ibaraki Prefecture. Unsurprisingly, the studio is also based in Ibaraki.

Anime World Star, a shop in Nakano. This weekend, they're selling Leiji Matsumoto goods: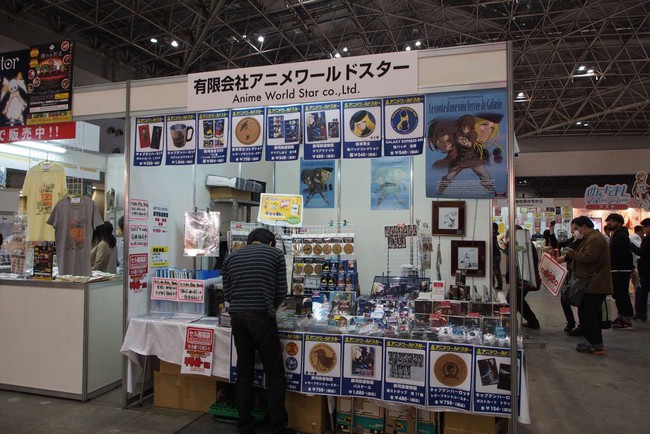 Durarara!! x Hello Kitty crossover goods: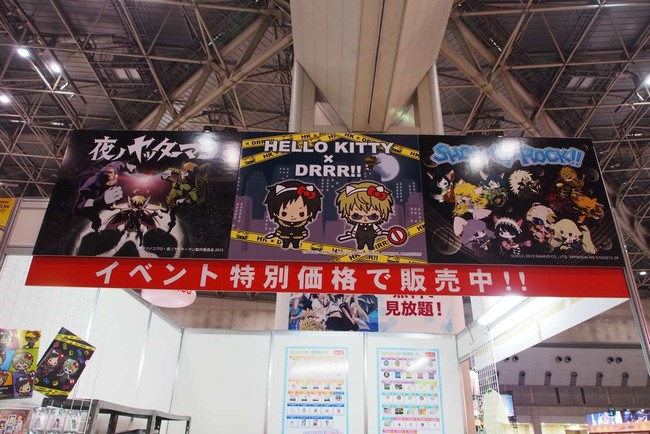 KanColle ad:

An app from Mezamashi Manager that lets you interact with Sword Art Online's Asuna, who will also act as an alarm clock and wake you up in the morning.

Sanrio's quirky, yet strangely adorable Gudetama:

One of the many voice acting, animating, painting, and sculpting schools who have a booth at Anime Japan: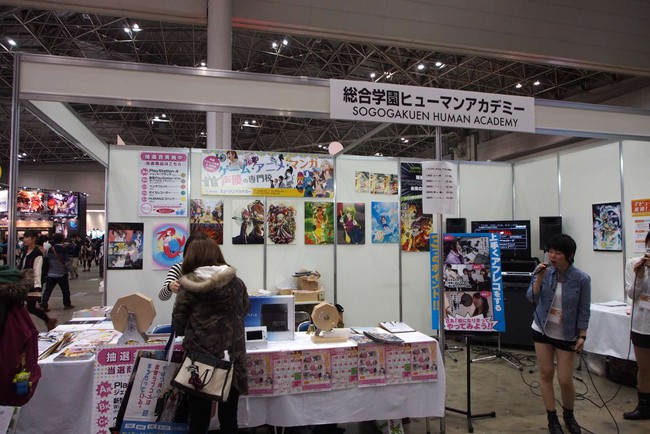 Glowsticks, a necessary accessory for idol and anisong concerts. The booth also had special glowsticks for specific artists, like Berryz Kobo:

Fujoshi goods (namely, Uta-Pri):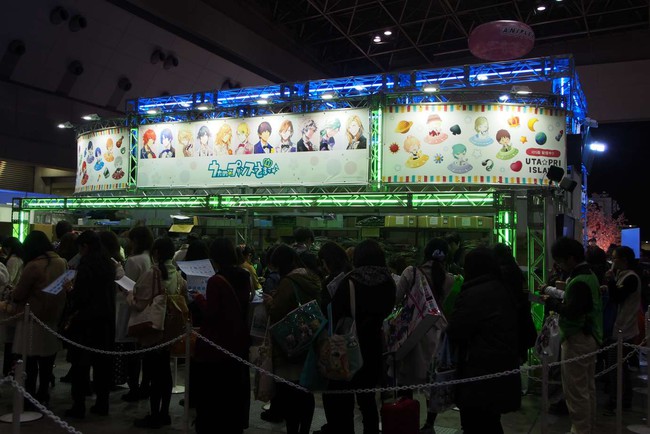 Enhance your mobile gaming experience with Hi-Animation's head-mounted displays: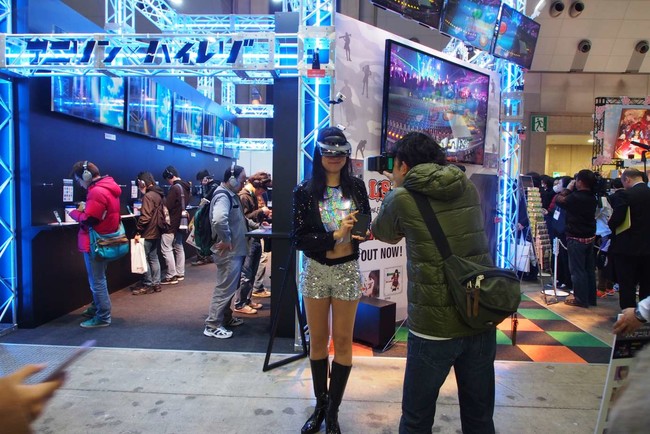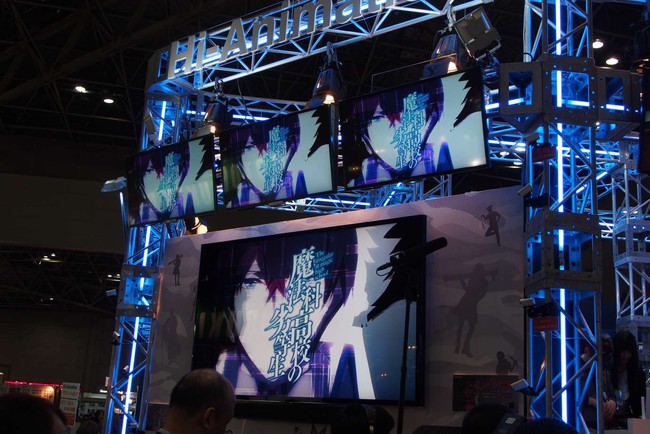 Figure maker Kotobukiya: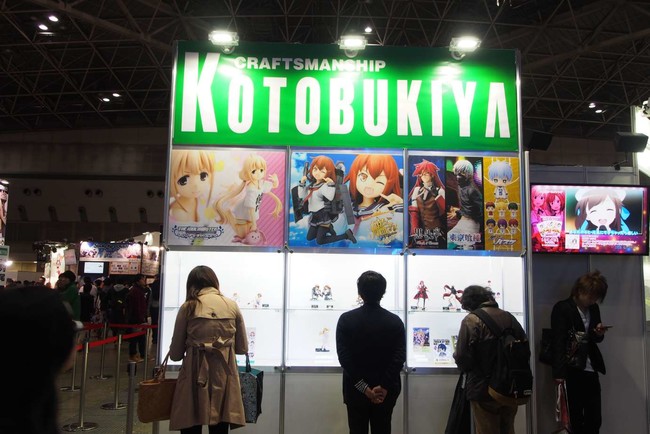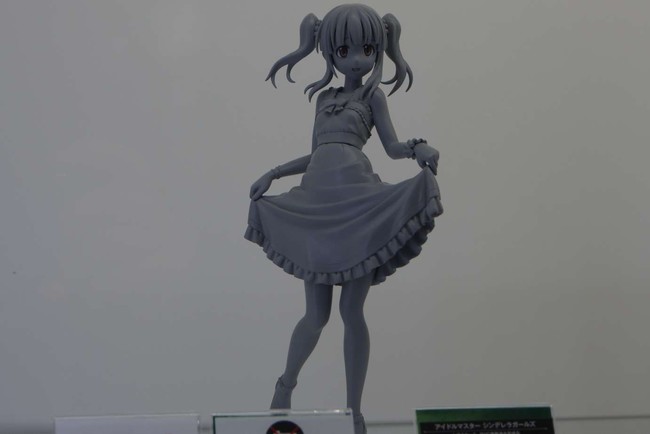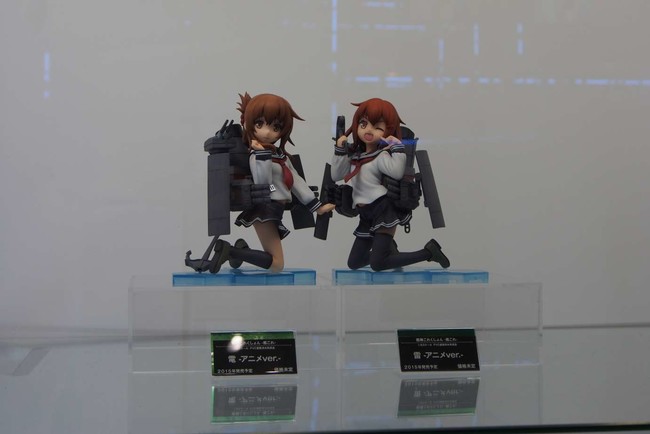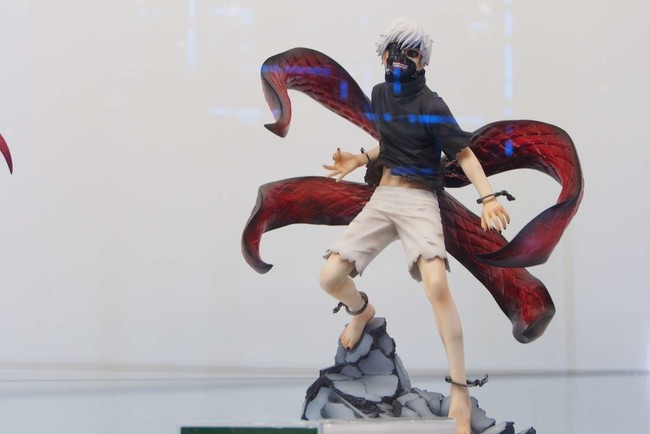 The Aniplex booth. Every year, the company's booth has a theme. This year, it was sakura saku, or cherry blossoms. Each of the character stands has original, sakura-themed artwork. Those who wanted to take the artwork home with them could buy special long posters. To enhance the experience, the booth even had a machine that rained sakura petals down on those passing through the gates, for their own faux hanami.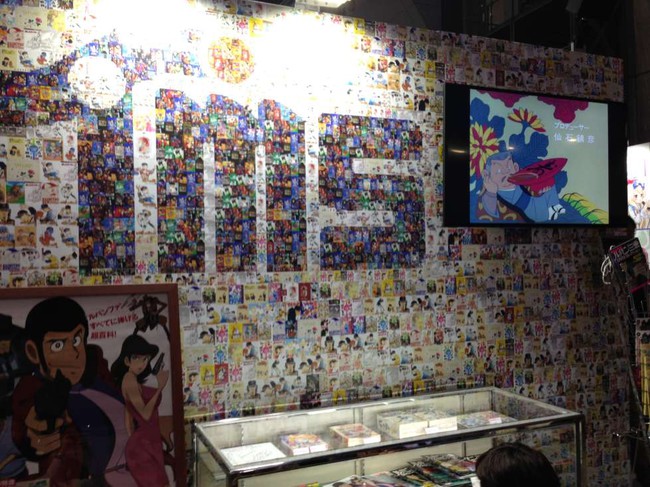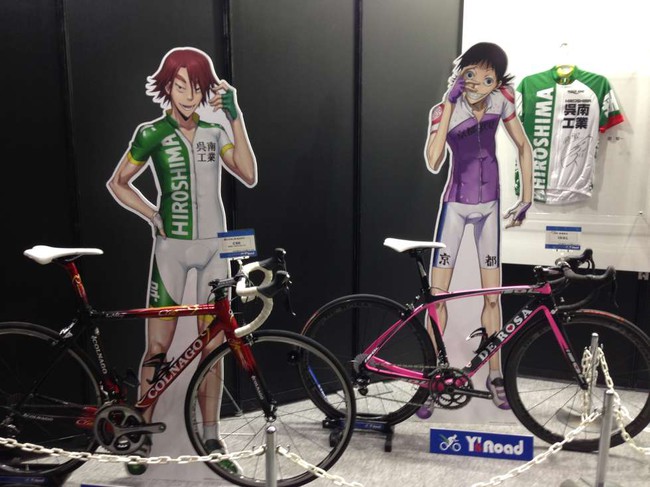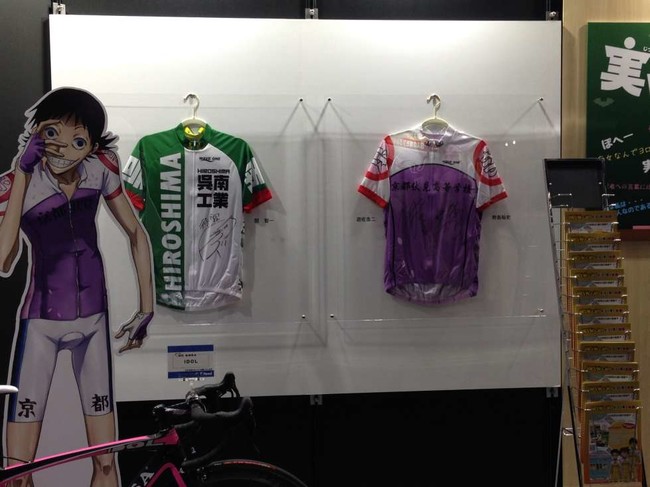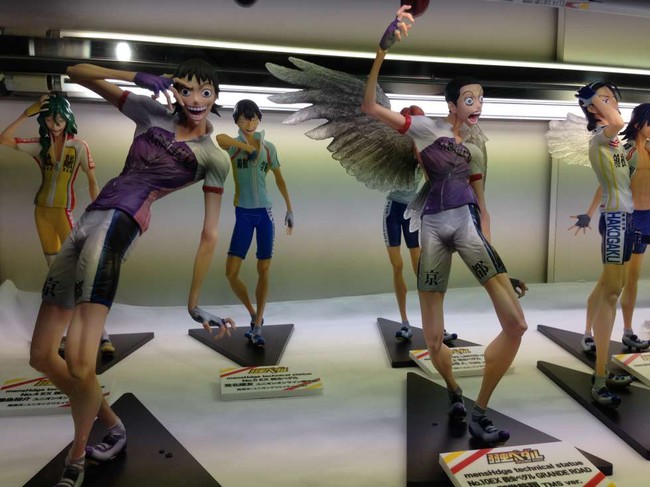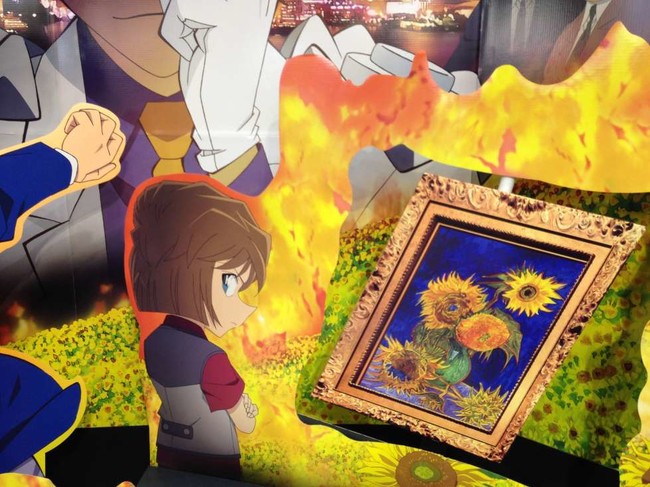 Inside, the booth had separate vignettes for all their ongoing and upcoming properties.




Nisekoi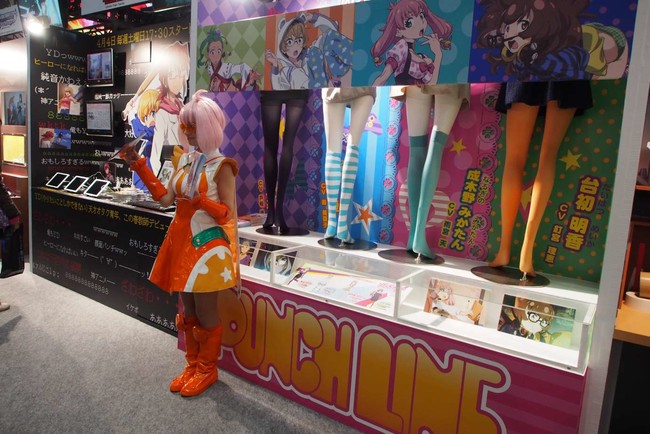 Punch Line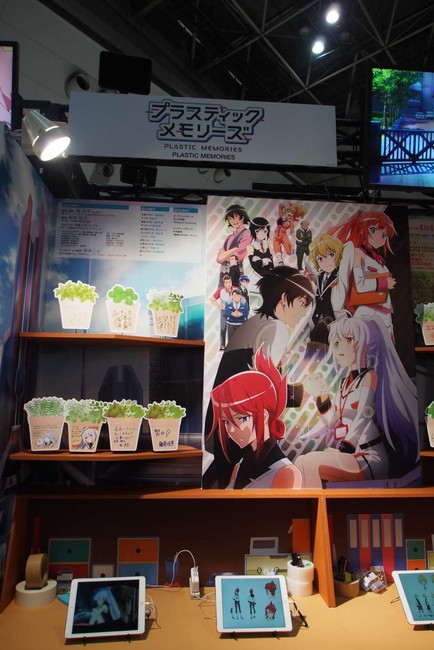 Yes, I checked for you.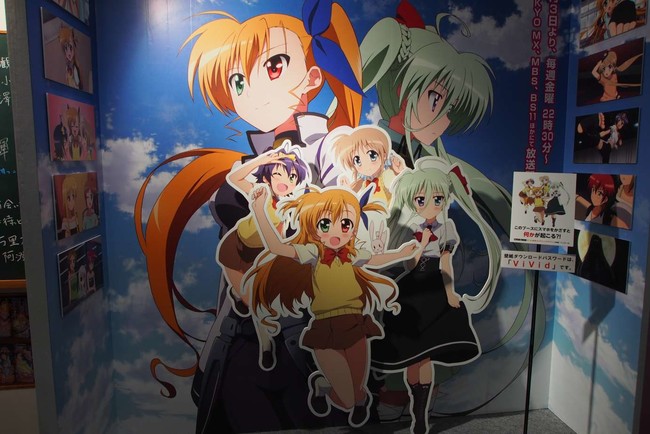 Magical Girl Lyrical Nanoha ViVid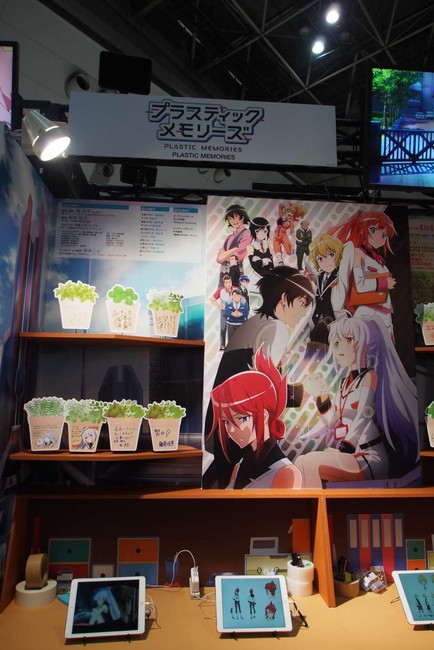 Plastic Memories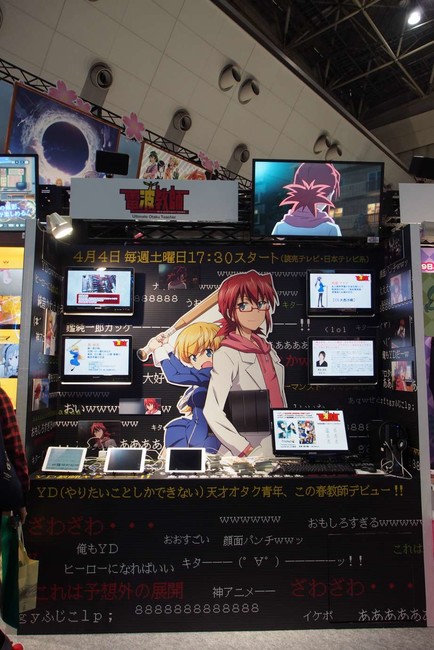 Ultimate Otaku Teacher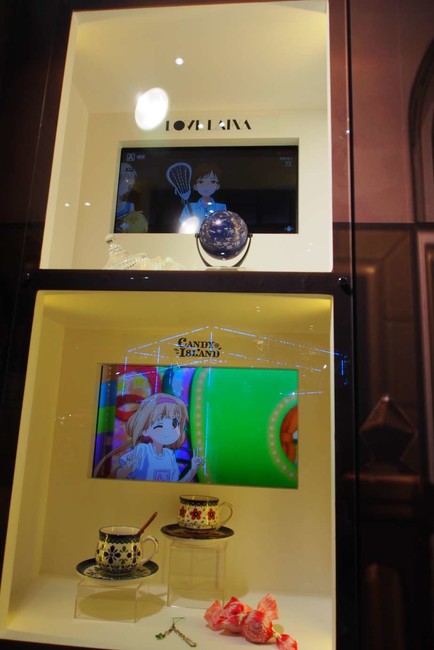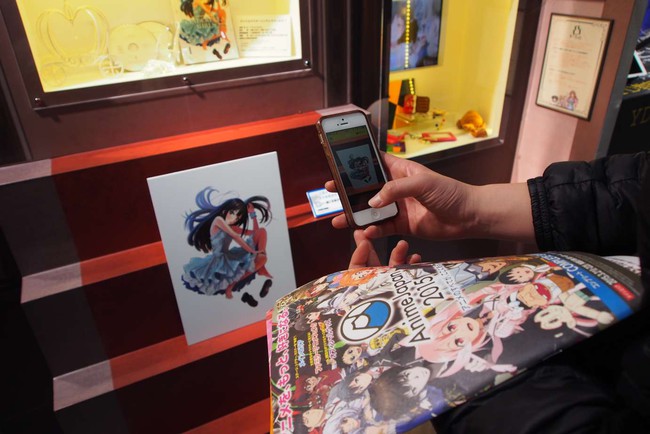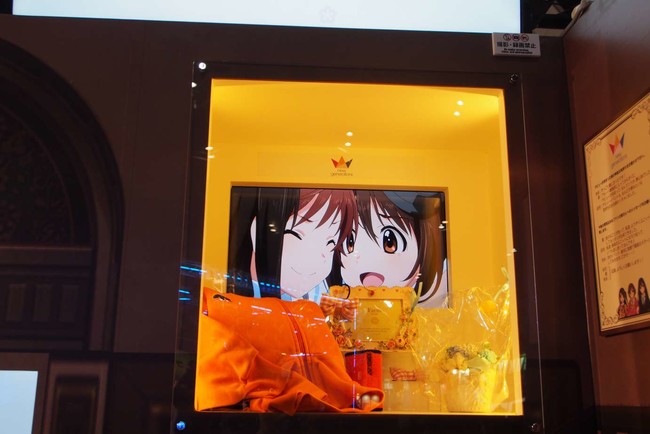 The IDOLM@STER Cinderella Girls. Visitors could scan a plaque to receive an AR character.



Naruto Shippuden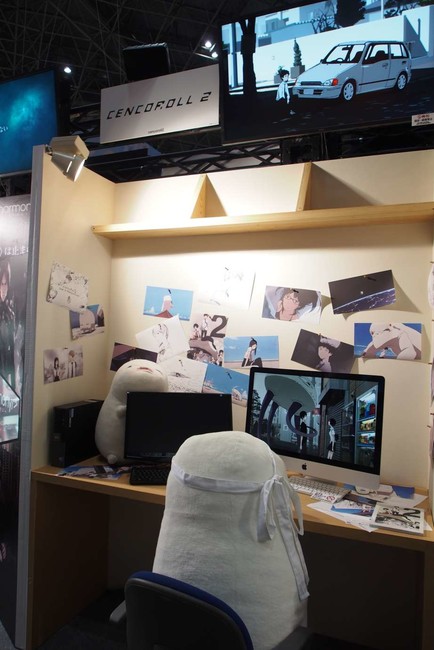 Cencoroll 2




Project Itoh



Aldnoah.Zero with a cockpit that visitors can sit in



Kaden Shojo, which features home appliances turned into cute girls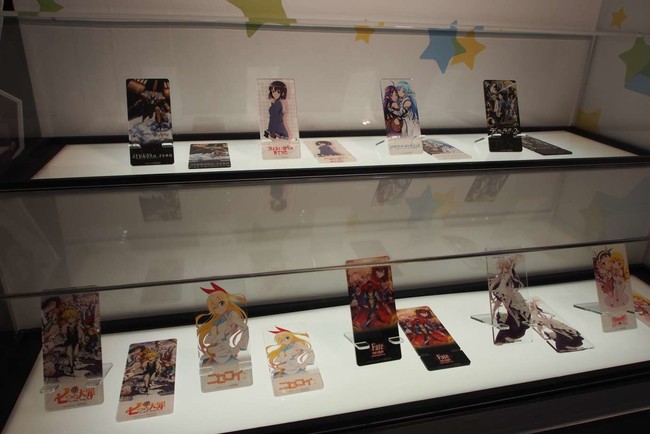 Mobile phone stands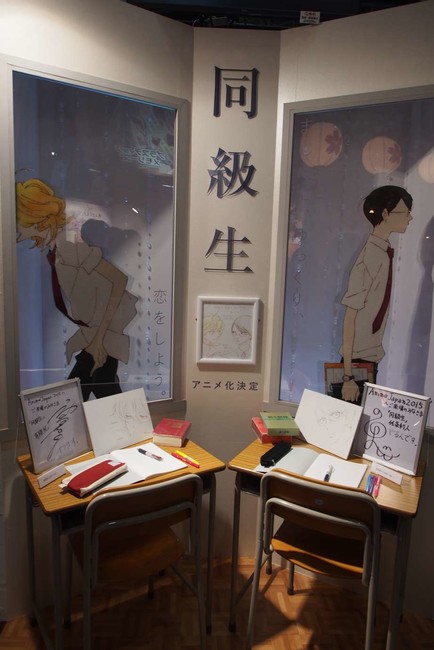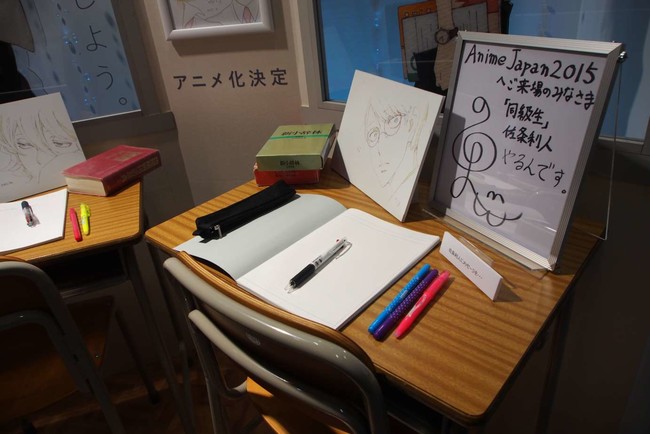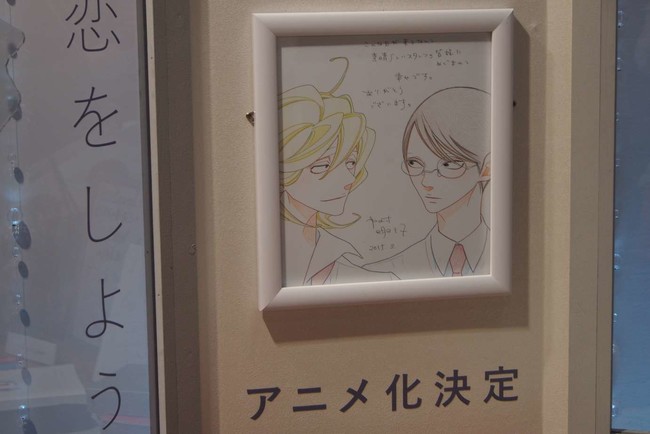 Dou Kyu Sei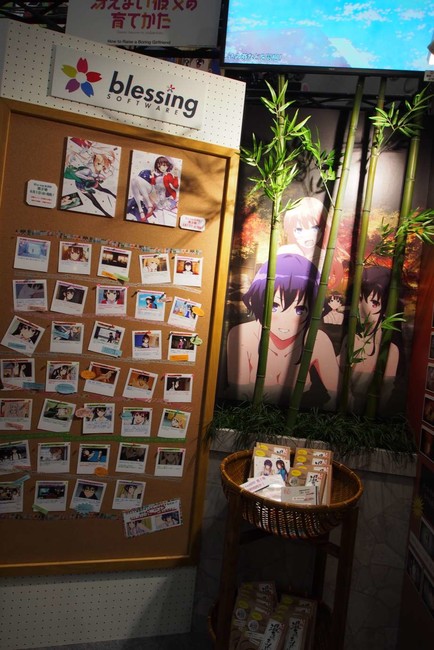 Saekano: How to Raise a Boring Girlfriend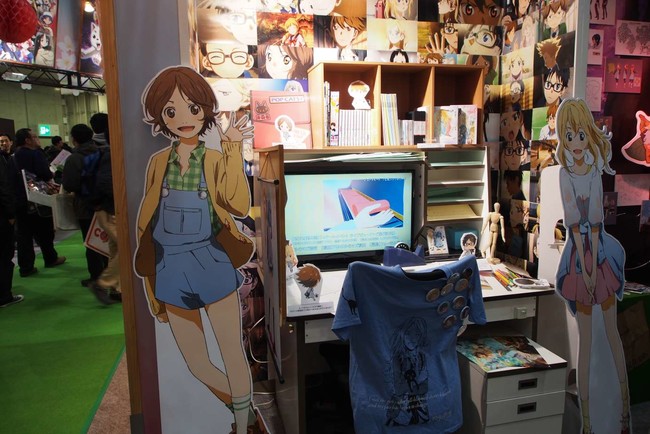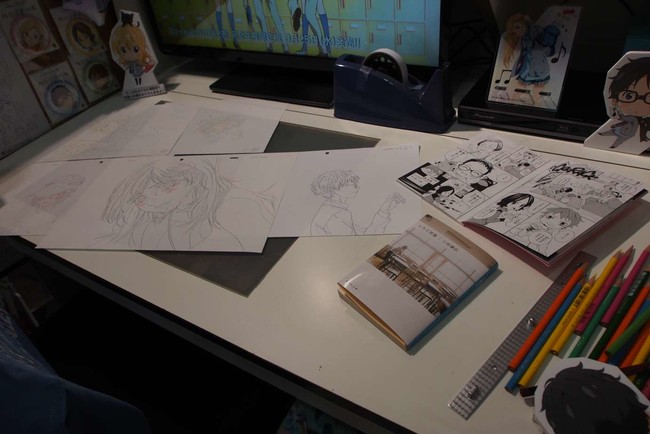 Your Lie in April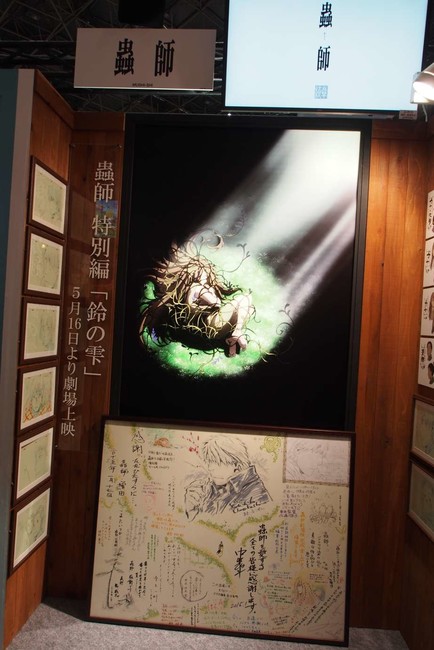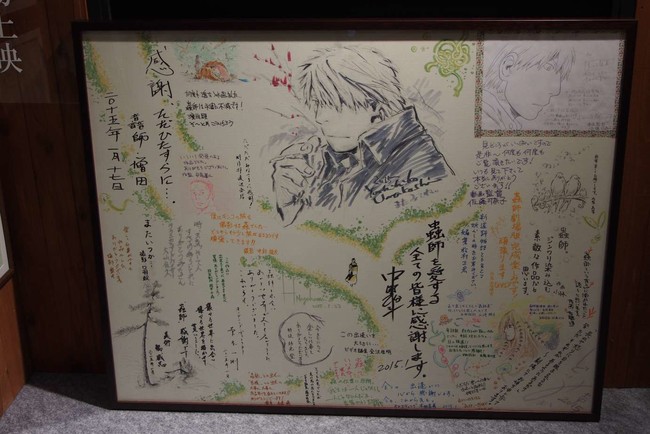 Mushi-shi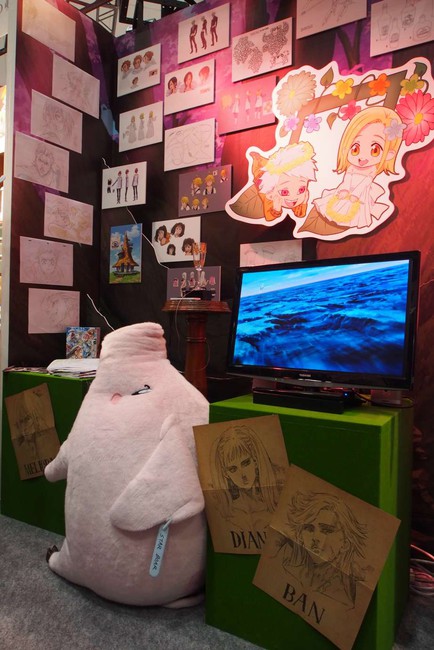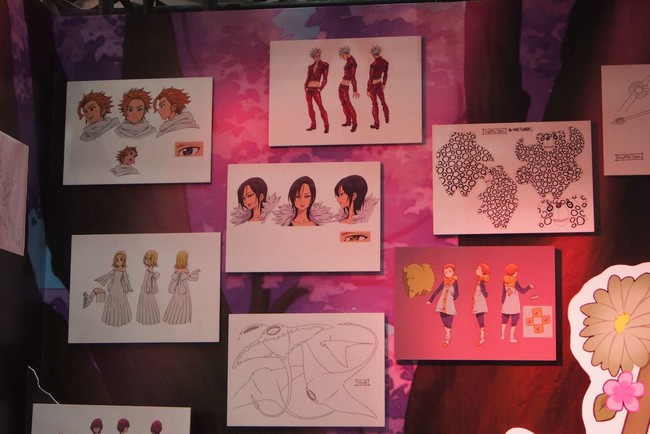 The Seven Deadly Sins




Dog Days"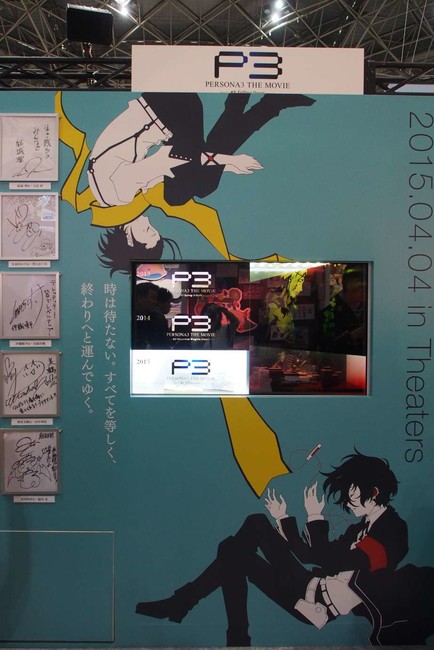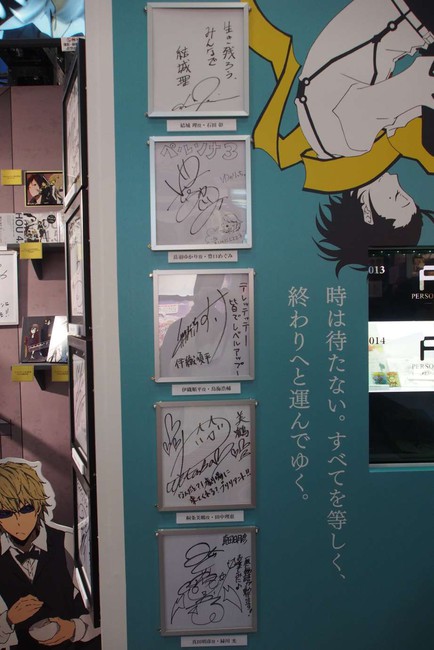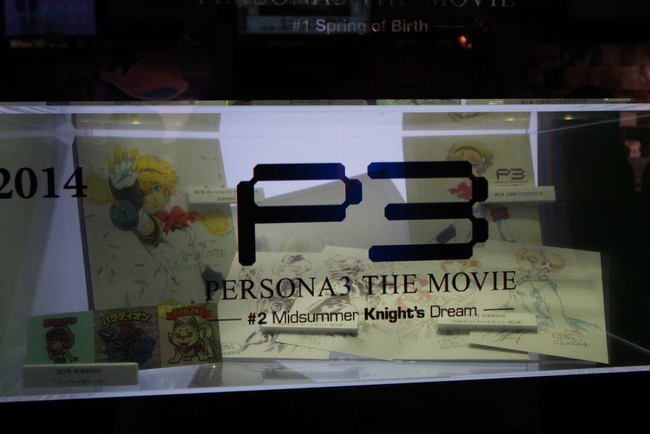 Persona 3 the Movie #3 Falling Down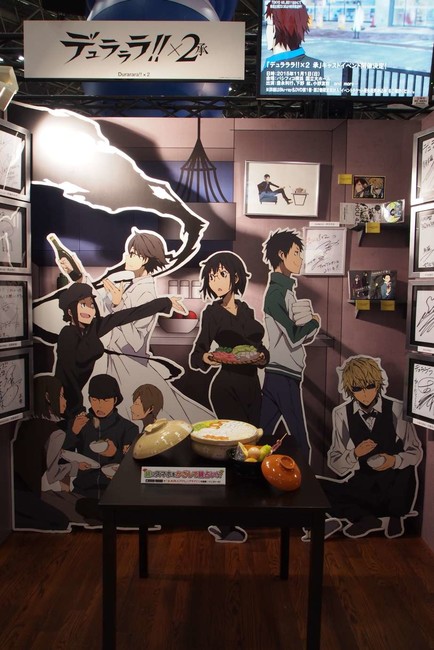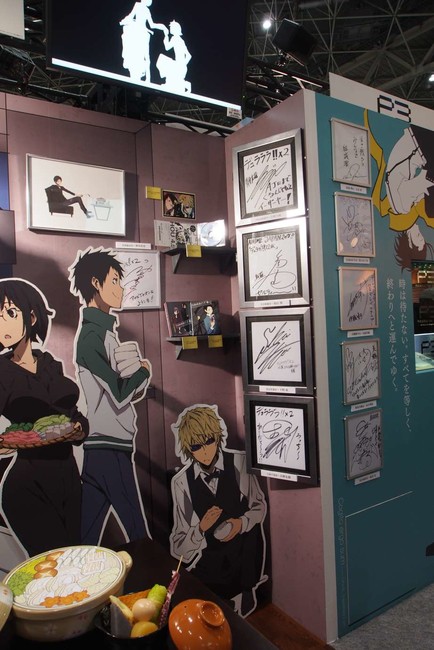 Durarara!! x 2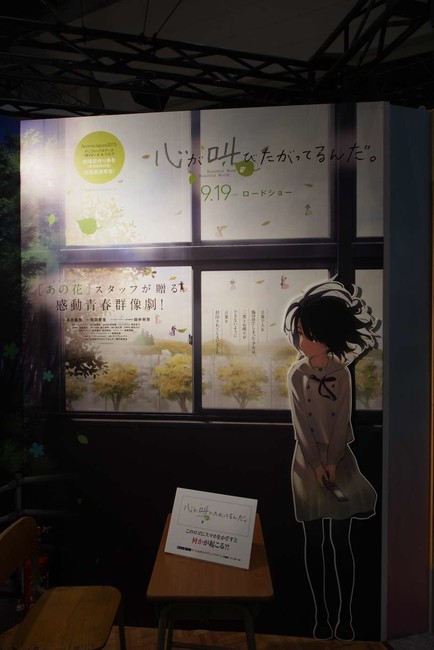 Anthem of the Heart -Beautiful Word, Beautiful World-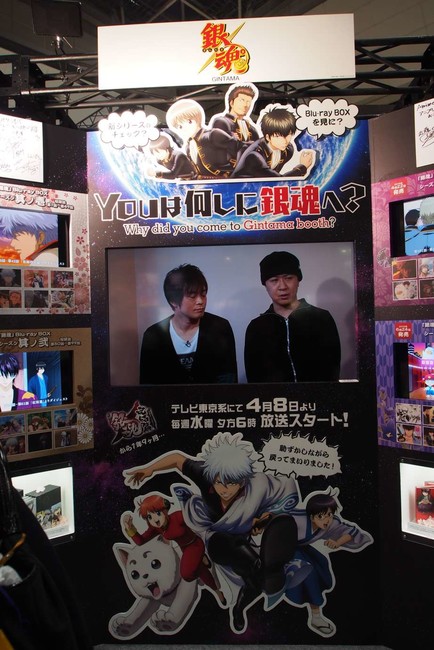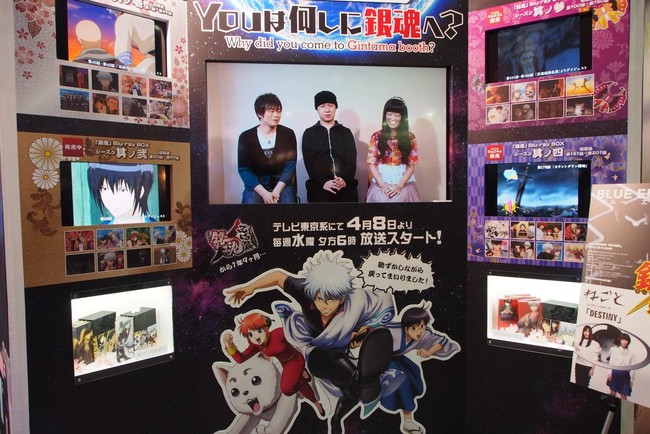 The Gintama vignette. It's a take on TV Tokyo program Why did you come to Japan?



Gunslinger Stratos, which is getting an anime adaptation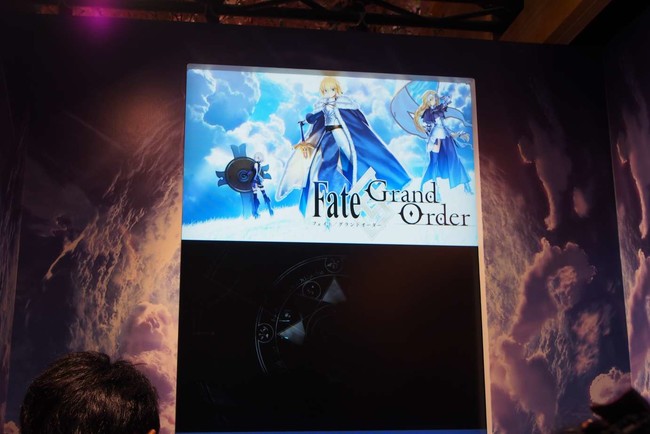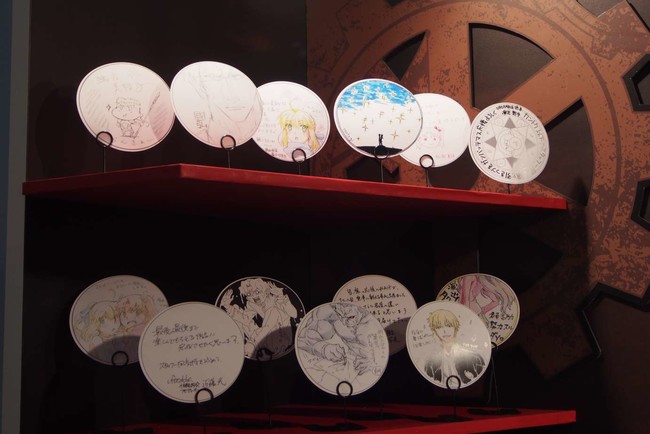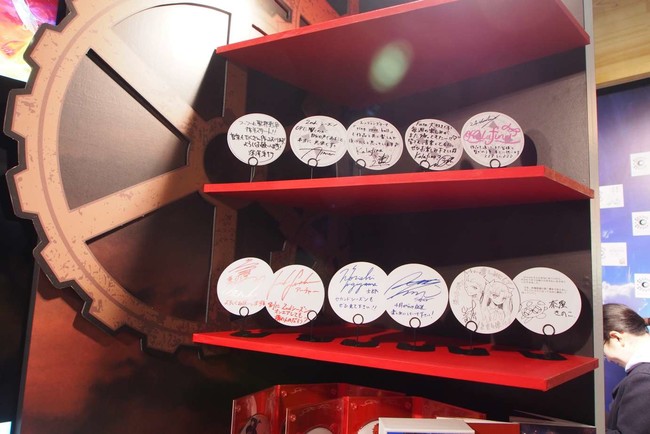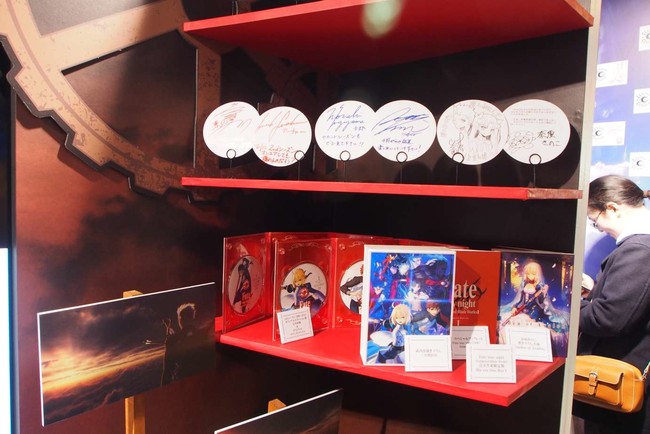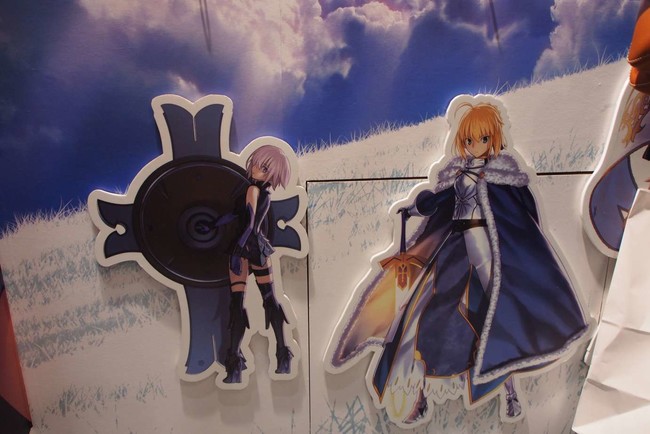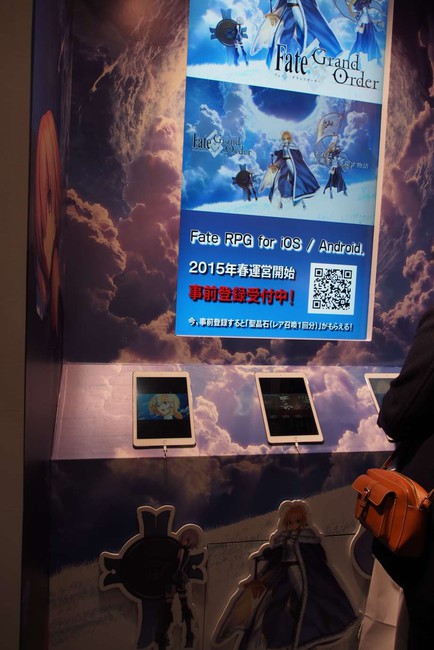 Fate/Grand Order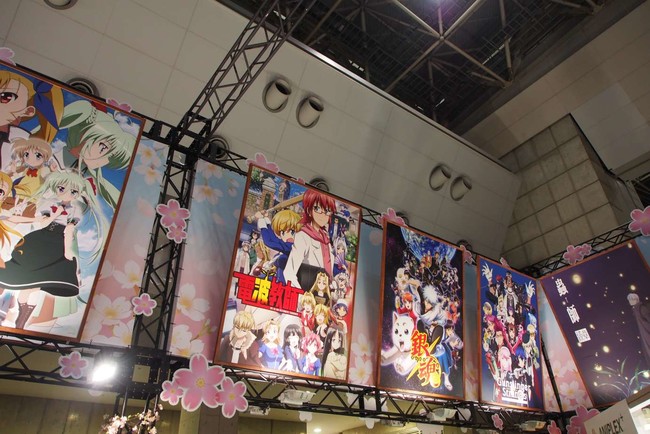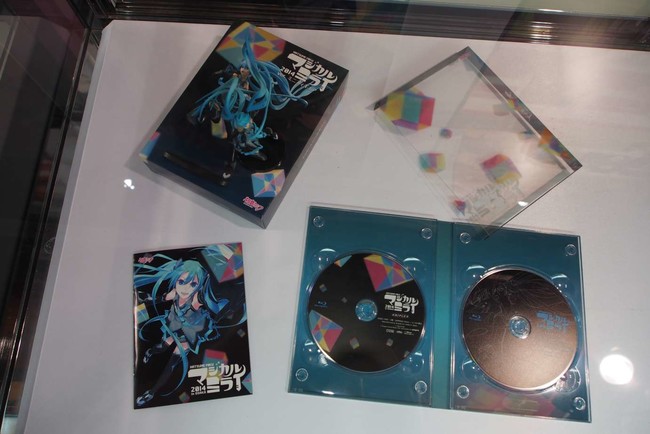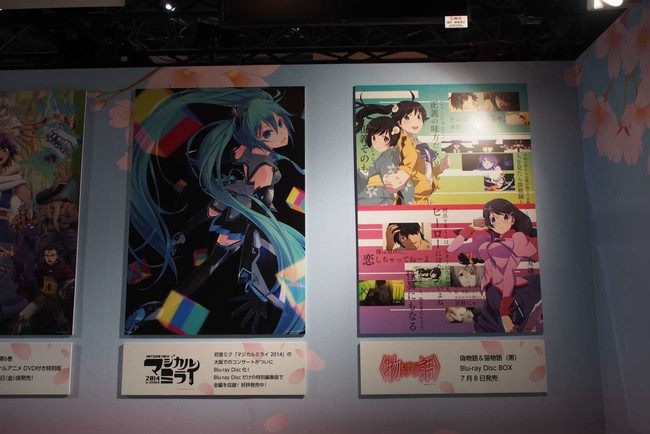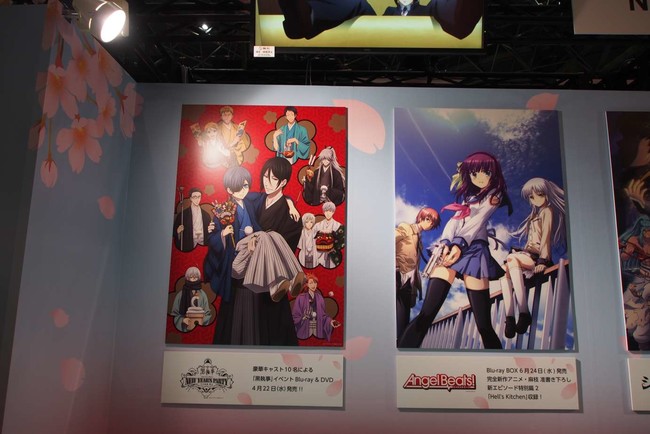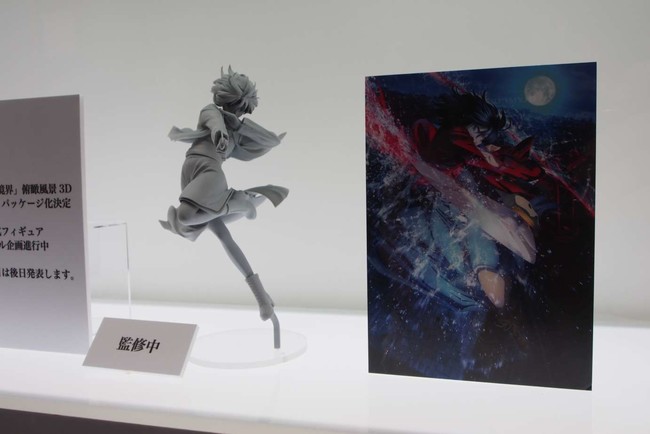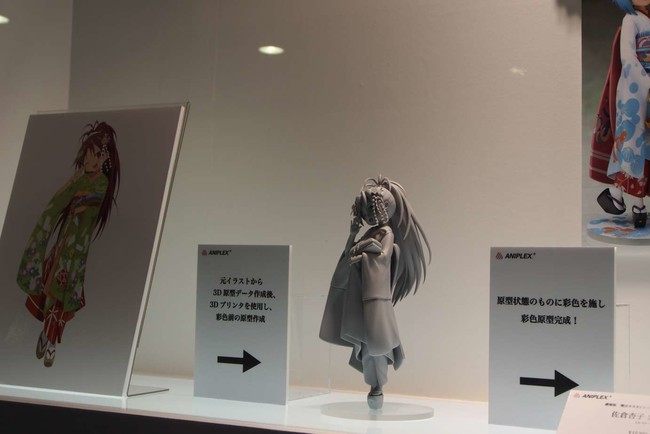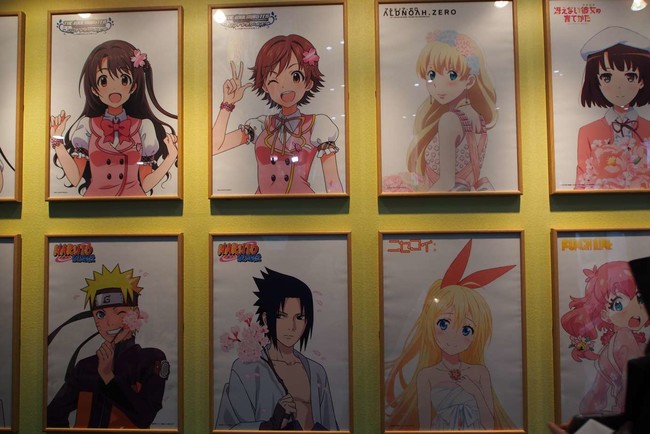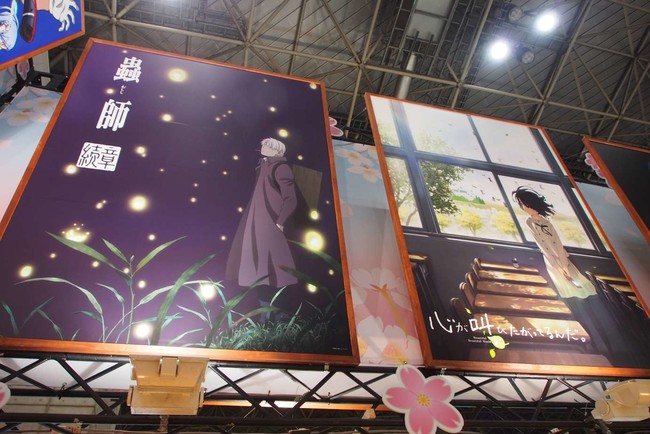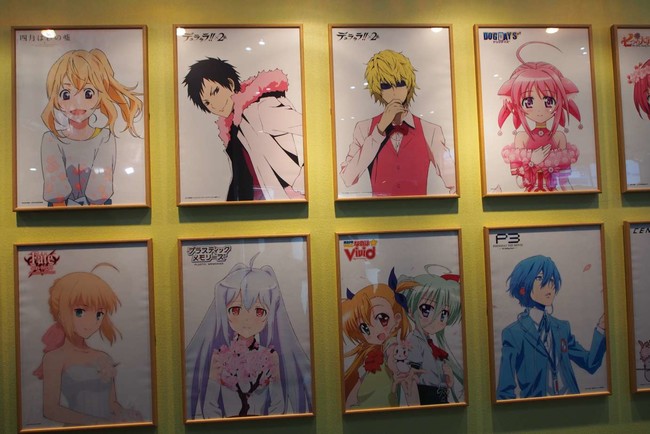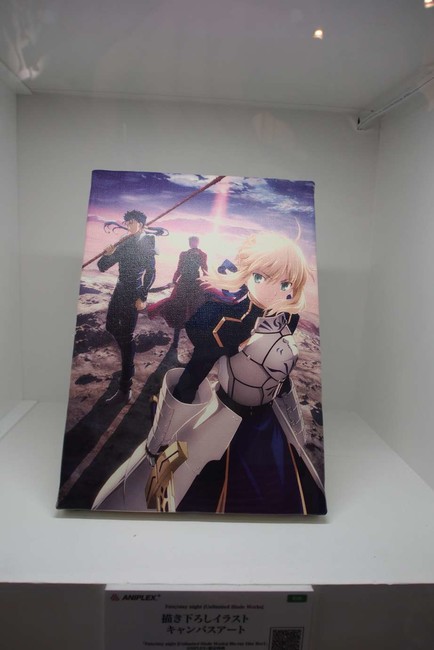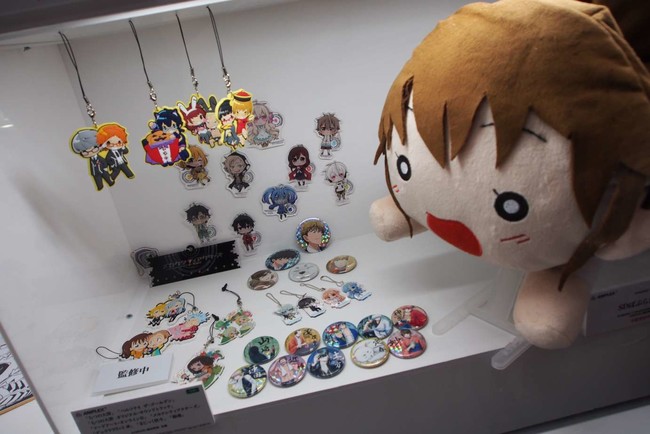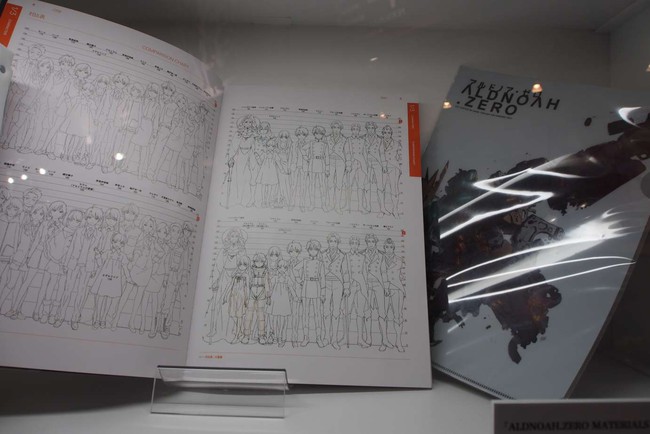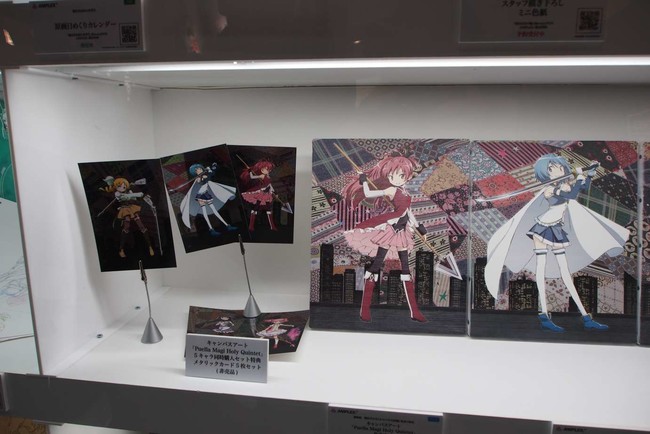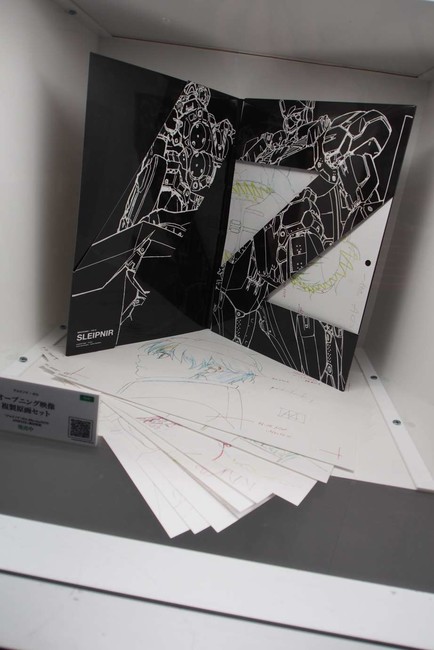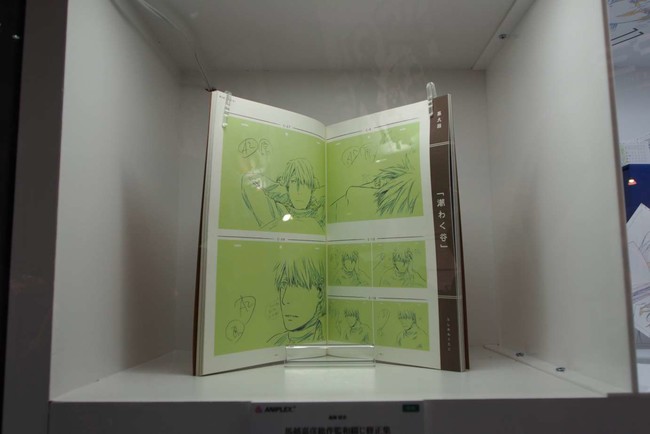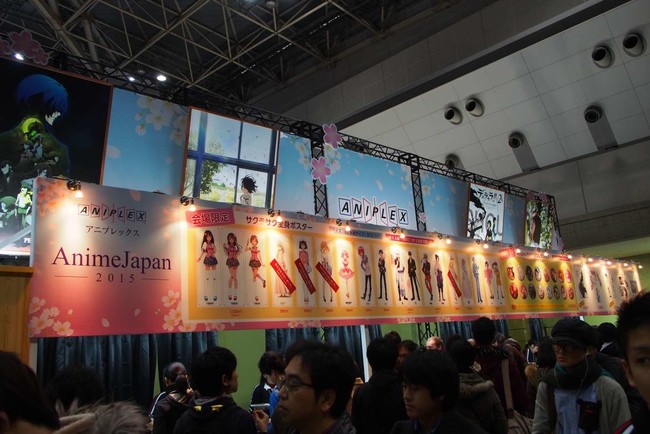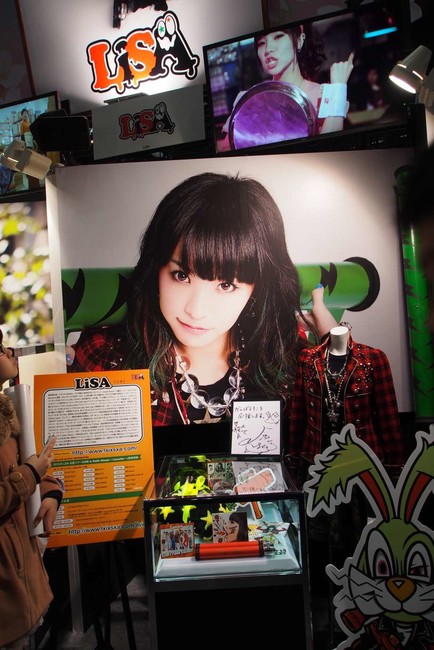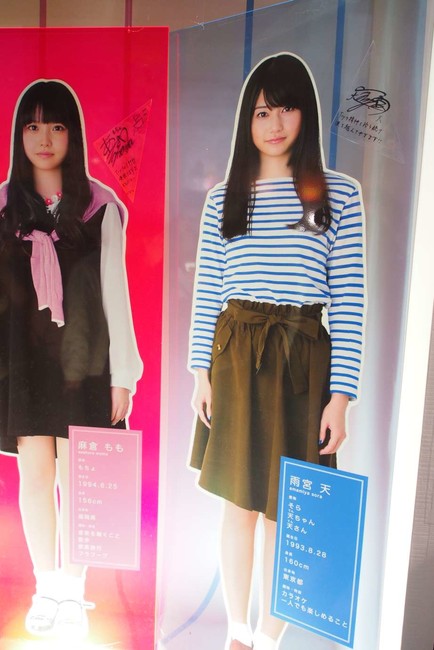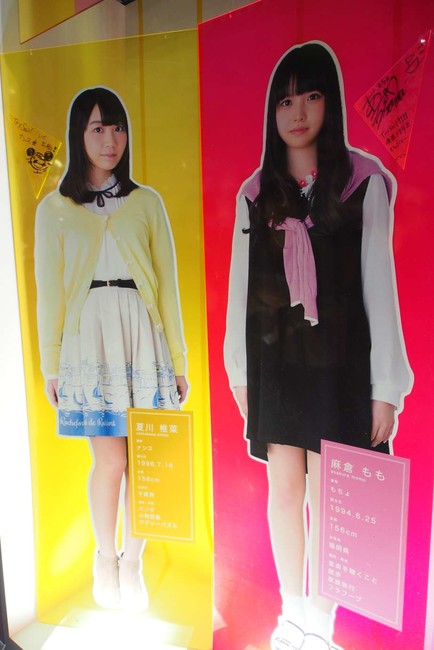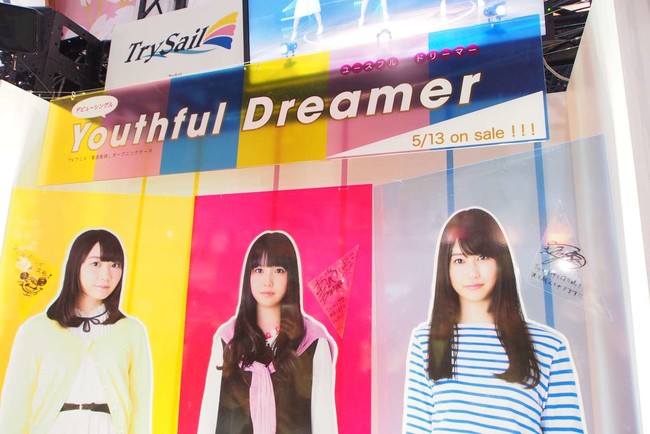 Anime cakes and other sweets:

Tsubaraya: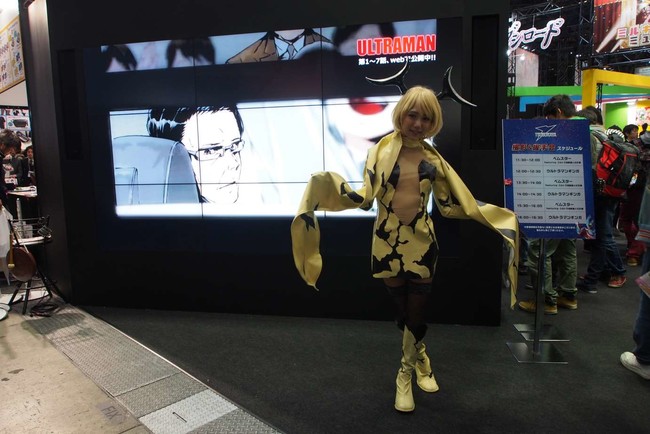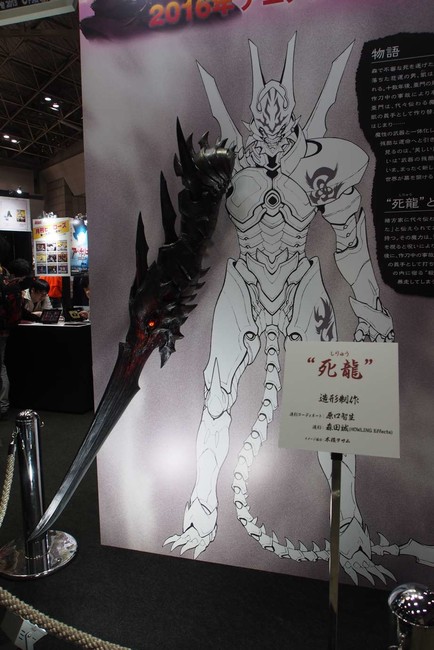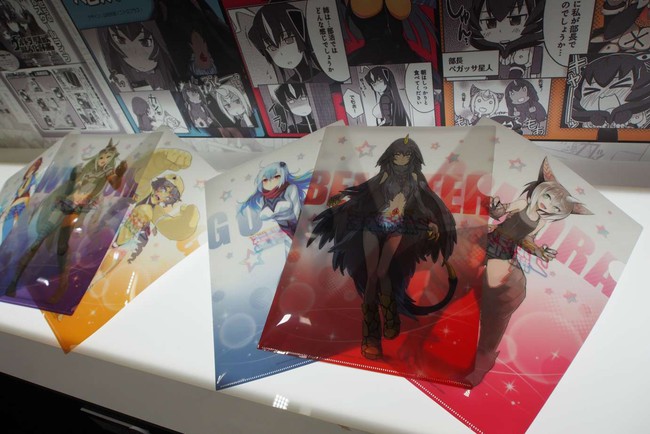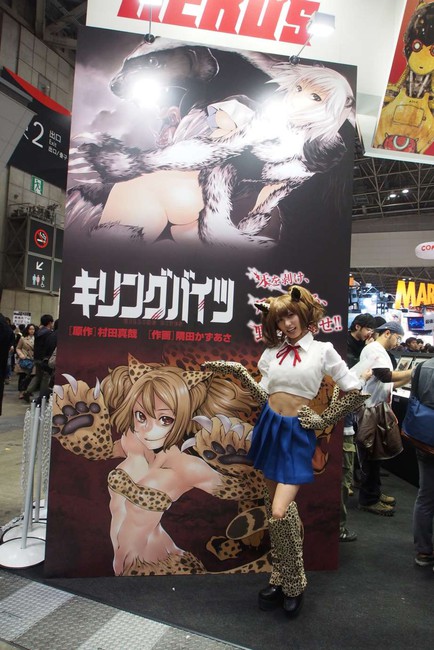 Free! Eternal Summer debit cards, with Mitsubishi Tokyo UFJ-Visa.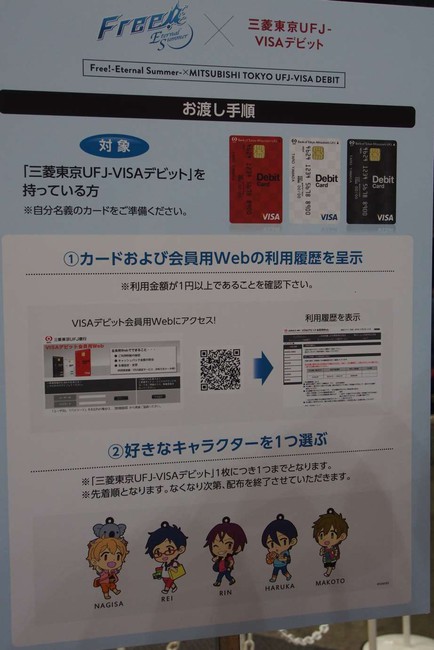 Bushiroad's booth, featuring Love Live! School Idol Festival, Tantei Opera Milky Holmes, Toys Drive, and others: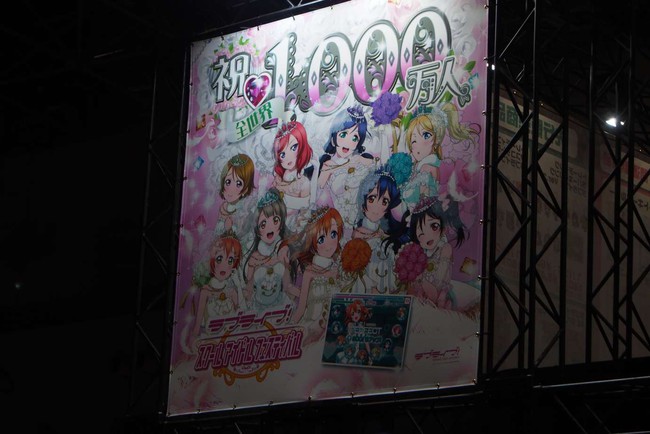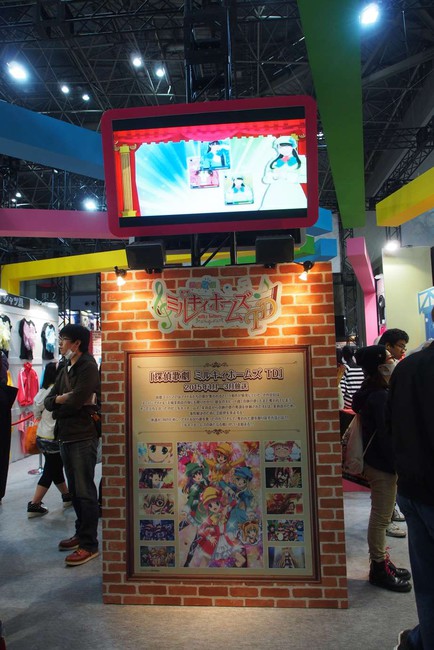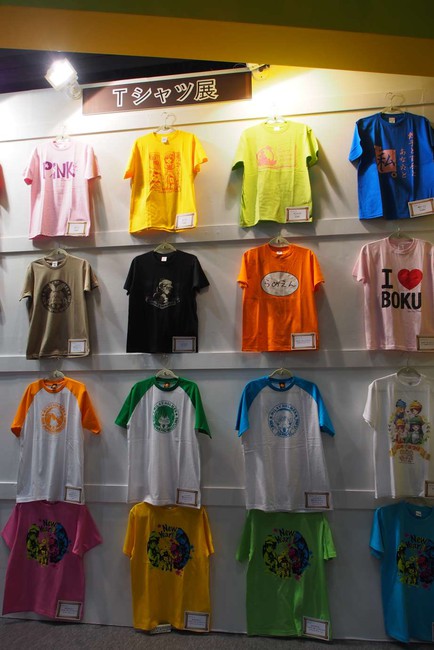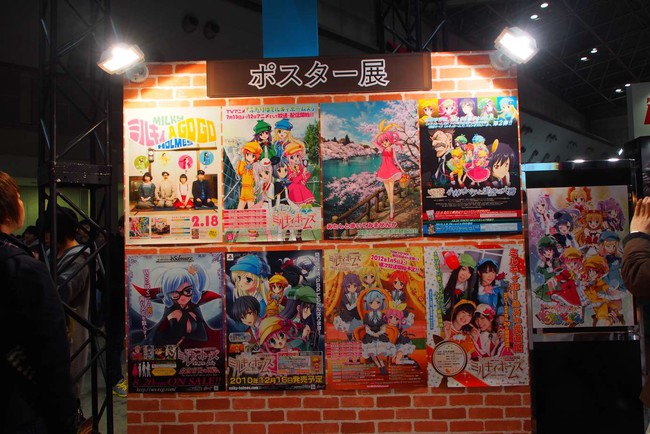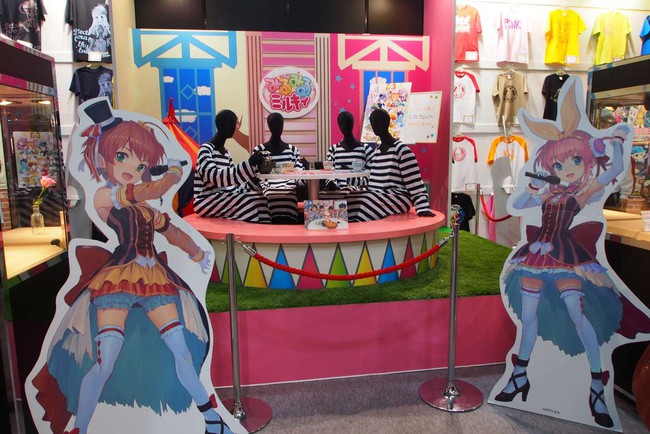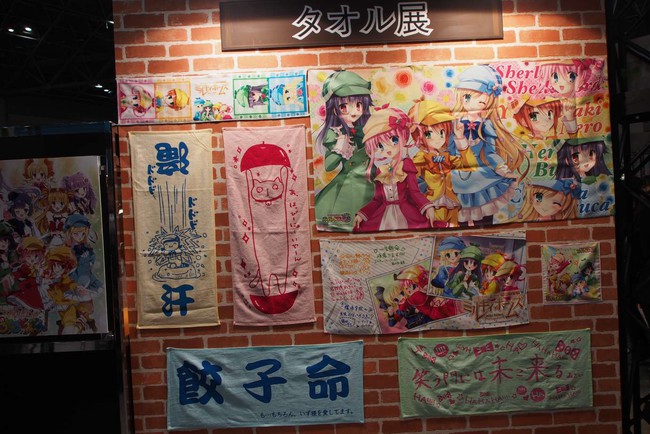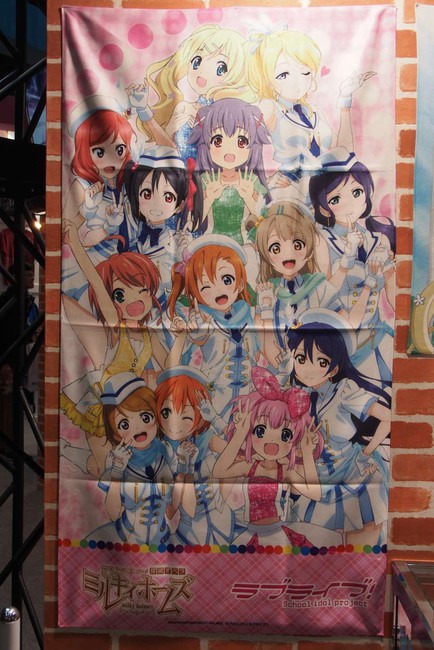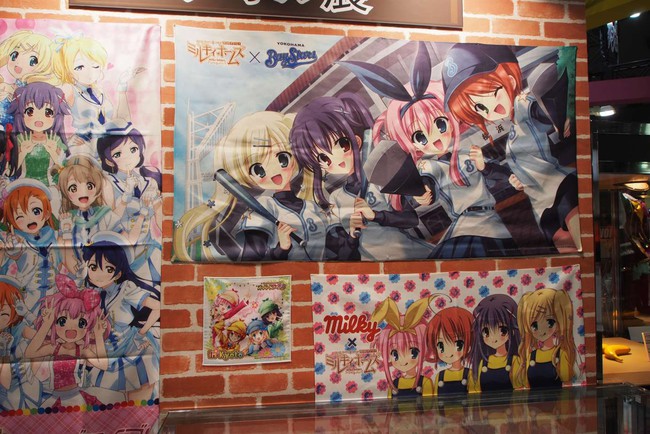 A-1 Pictures celebrating 10 years of anime: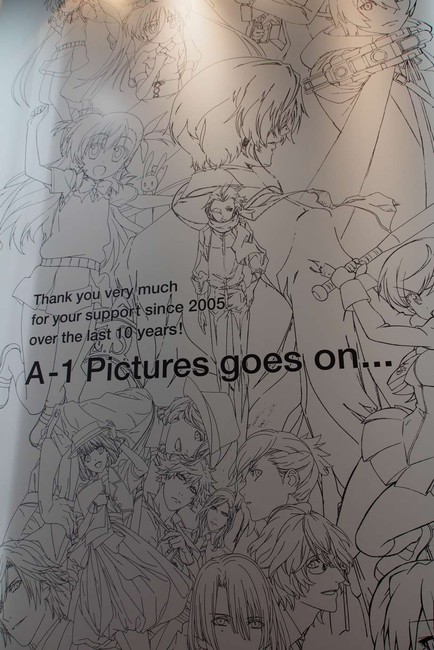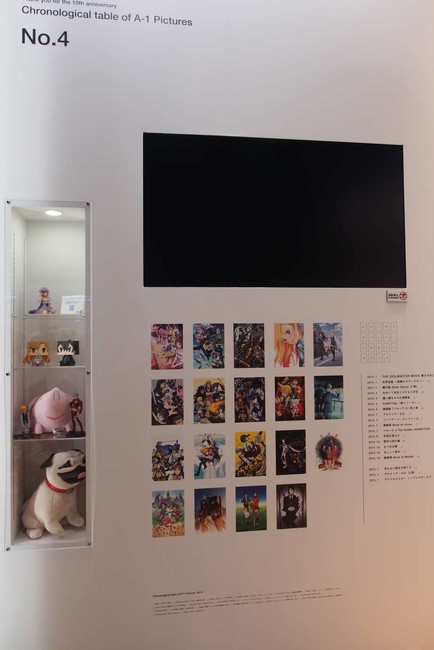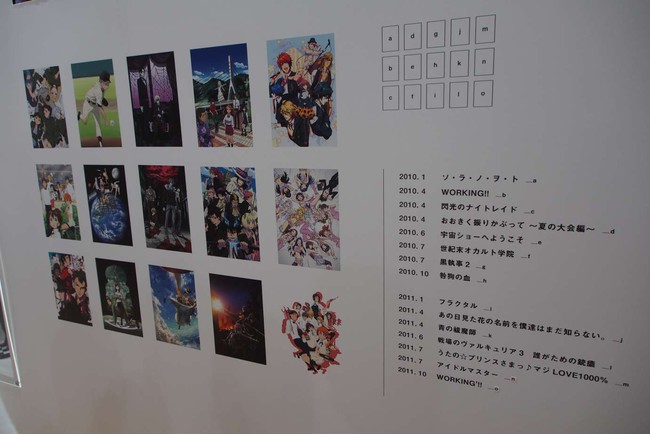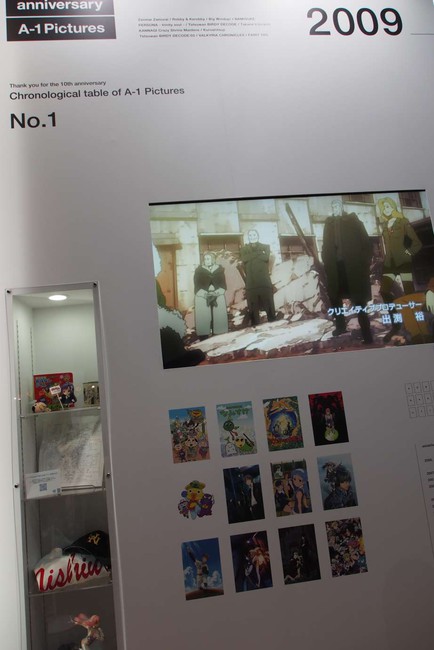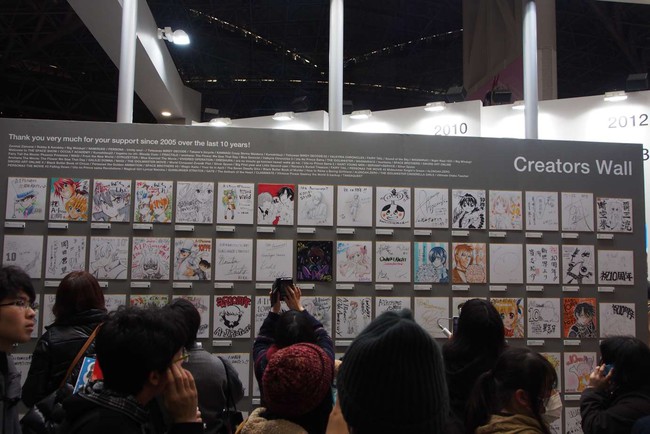 Tokyo MX: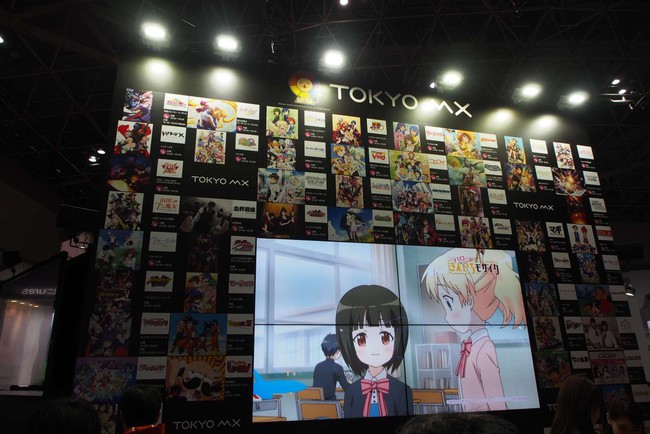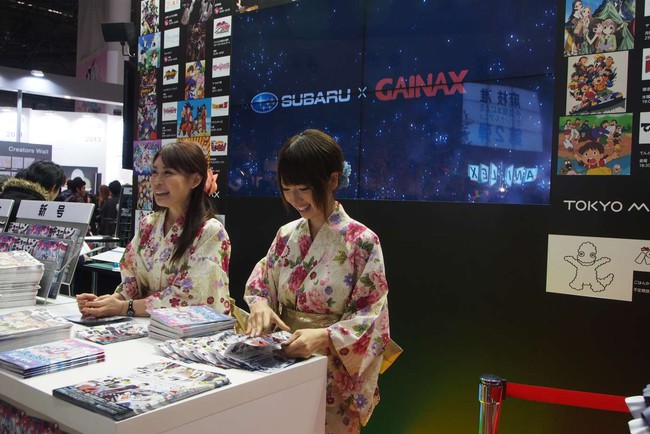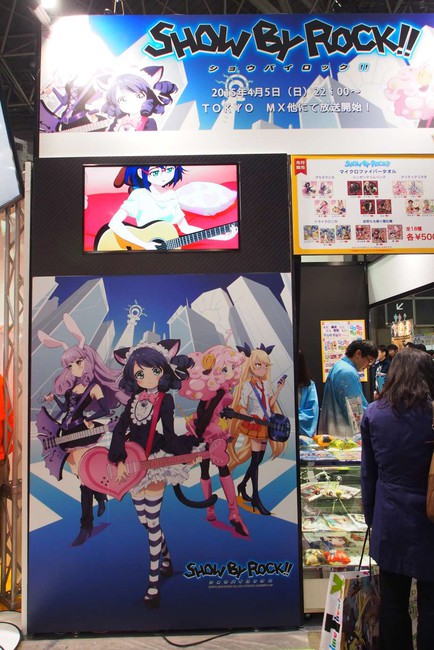 Sugoi Japan, a nationwide poll for Japan's pop-culture works. The grand prize was Madoka Magica.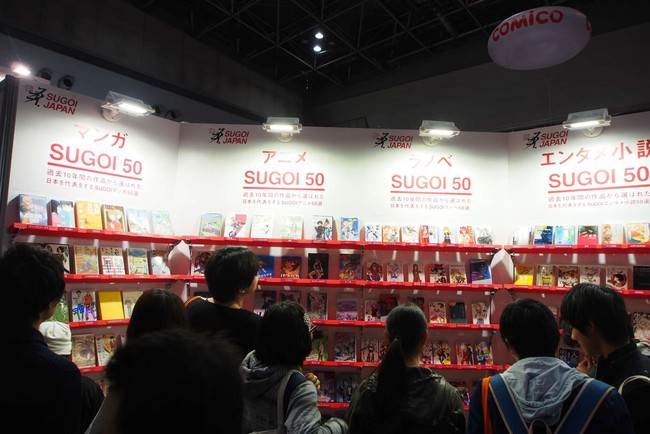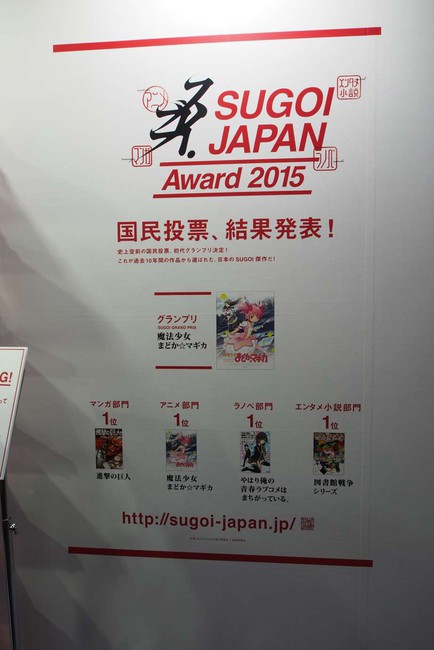 Marvelous: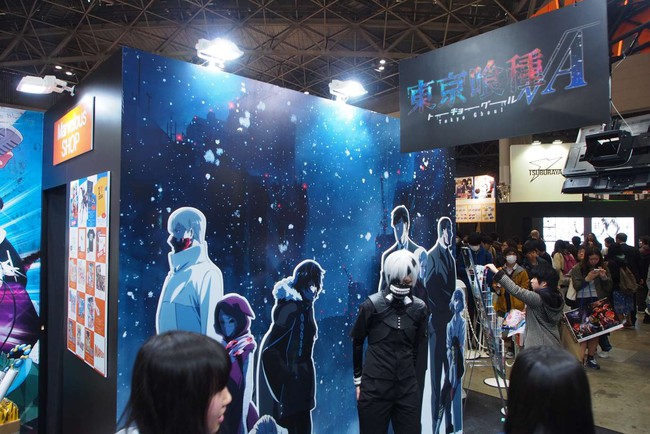 Frontier Works: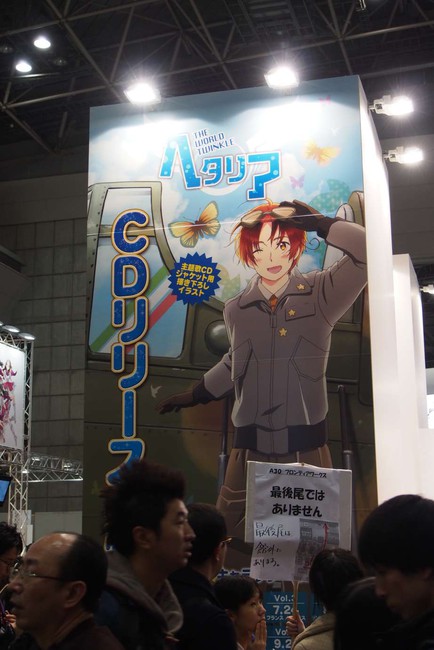 Click here to head over to West Hall for hundreds more photos!
---
discuss this in the forum (36 posts)
|
this article has been modified since it was originally posted; see change history