The Best Openings of 2016
Editor's note: as expected, the opening to Yuri!!! on Ice won this category in a landslide. We have helpfully placed all the "History Maker" takes at the bottom of the page, in one place, together, so you can throw them all back at once like a bracing shot of vodka.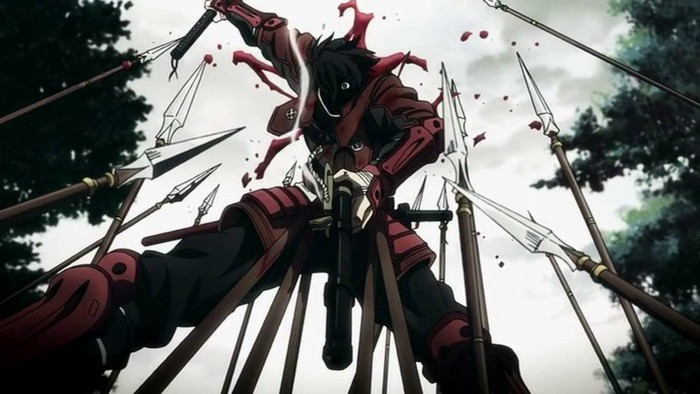 JAMES BECKETT
Best Opening Theme: "Gospel Of The Throttle 狂奔REMIX ver." by Minutes to Midnight - Drifters
Talk about an earworm. For all of its faults, you can't deny that, Drifters knows exactly what it wants to be: A not-so-serious opportunity to showcase cool history facts and badass fight scenes. The series' OP dispenses right to the point in that regard, offering slick visuals a poppy, addictive rock riff that gets the blood pumping and dispels any notion that you should take the series too seriously. Even if you don't like the show, you're garunteed to be "Na na na na na na"ing for weeks after you've seen it. Trust me.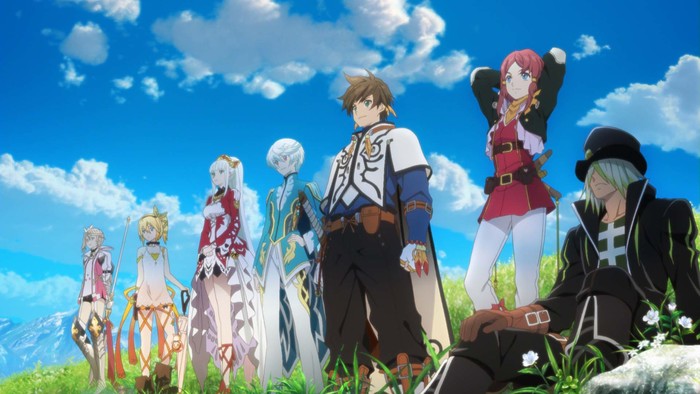 REBECCA SILVERMAN
Best Opening Theme: "Kaze no Uta" by FLOW, Tales of Zestiria the X
I was always sad when the episode had too much content to allow for this song – it has a "let's go on an epic adventure!" vibe that really suits the show, plus I'm always up for the beautiful backgrounds, and the opening video gives us a few that we don't see all the time. Not as good as the actual game OP, but still definitely a favorite.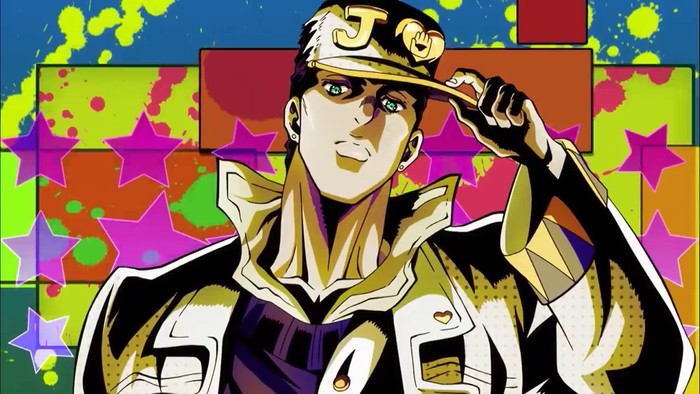 NICK CREAMER
Best Opening Theme: JoJo's Bizarre Adventure: Diamond Is Unbreakable OP 3 (Great Days)
All three of Diamond is Unbreakable's OPs were among my favorites this year, but if I had to pick one, it'd be the glorious funk and exuberant visuals of Great Days. Not only is Great Days a rich and catchy song, not only do the visuals perfectly set Morioh's glamorous tone, but the whole thing feels like a celebration of JoJo's strongest cast yet. All of JoJo's OPs tell a full story, and Great Days is the story of a party starring all your friends.
MIKE TOOLE
Best Opening or Ending Theme: JoJo's Bizarre Adventure: Diamond Is Unbreakable OP 3 (Great Days) The best piece of music in 2016's TV anime is actually the 5-second Morioh Radio bumper from Jojo's, but I'll go ahead and tip "Great Days", the show's second opening song. It's a fun, bouyant tune, and the accompanying visuals are punchy, inventive, and dance in tune to the song .Late on in the series, the song subtly changes, following JoJo's Bizarre Adventure's now-signature approach of altering the theme song late in the series to highlight the villain's ominous approach. Good stuff!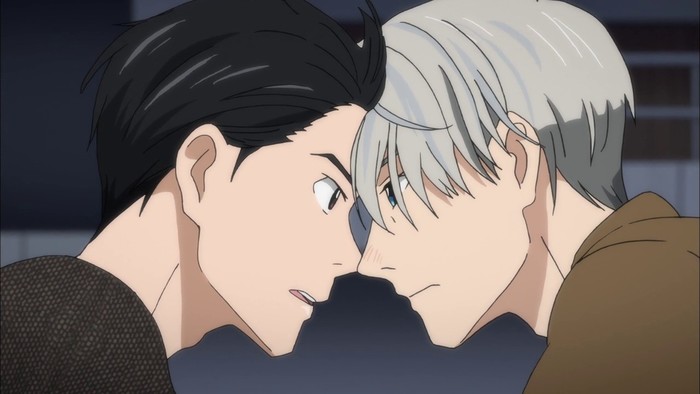 THERON MARTIN
Best Opening Theme: "History Maker" by Dean Fujioka, Yuri!!! on Ice
I didn't find this figure skating series compelling enough to actually watch it out, but despite that the opener mightily impressed me. The all-English lyrics fit so well with the showmanship that top-level figure skating levels requires that I suspect that the song was written specifically for the series, and the sweeping song complements the ambitious figure skating animation. Runner-up here would be "Little Adventurer," the wonderfully (and appropriately!) lackadaisical closer for KONOSUBA sung by its three lead female seiyuu.
ANNE LAUENROTH
Best Opening Theme: "History Maker" by Dean Fujioka, Yuri!!! on Ice
There has been only one opening theme in 2016 that had me fighting the urge to break out in song and dance in public (to various degrees of success), whose first notes never failed to put a giggly smile on my face in blissful anticipation, sending warm fuzzies throughout my body and soul in the weekly dosage of magic sparkles that was
Yuri!!! on Ice
and Dean Fujioka's
History Maker
.
ROSE BRIDGES
Best Opening Theme: "History Maker" by Dean Fujioka, Yuri!!! on Ice
I mean, what else could I choose? I don't think there's been an opening theme for an anime that so perfectly mirrored my excitement as I sit down to watch each new episode, with that rising xylophone. It's really easy to sing along to, pumps you up, and features eye-popping art of the main characters skating their hearts out. It reminded me of Yuri!!! on Ice director Sayo Yamamoto's ED animations for Attack on Titan and Space Dandy, but thrilled me in a way that those couldn't touch. It's everything an opening theme should be.
AMY MCNULTY
Best Opening Theme – "History Maker" by Dean Fujioka for Yuri!!! on Ice.
Paired with the images of skaters twirling in tune to the music, this theme is powerful and contains a positive message that gets me revved up for each episode.
---
discuss this in the forum (327 posts)
|
this article has been modified since it was originally posted; see change history
back to The Best Anime of 2016
Feature homepage / archives