×
remind me tomorrow
remind me next week
never remind me
Contest Extended Until MIDNIGHT Nov 1! • Your guys' entries are the pick of the patch, so we're adding an additional 48 hours to get your pumpkins in!
read more
Our Most Anticipated Summer 2017 Anime
by The Anime News Network Editorial Team,

After a blockbuster spring, the summer season is right around the corner, so we asked our reviews crew which shows they're most looking forward to. Keep an eye out for our Best & Worst of Spring 2017 on Friday June 30th, and then the Summer 2017 Anime Preview Guide begins July 1st!

Don't forget to stop by the comments and let us know which summer shows you can't wait to see!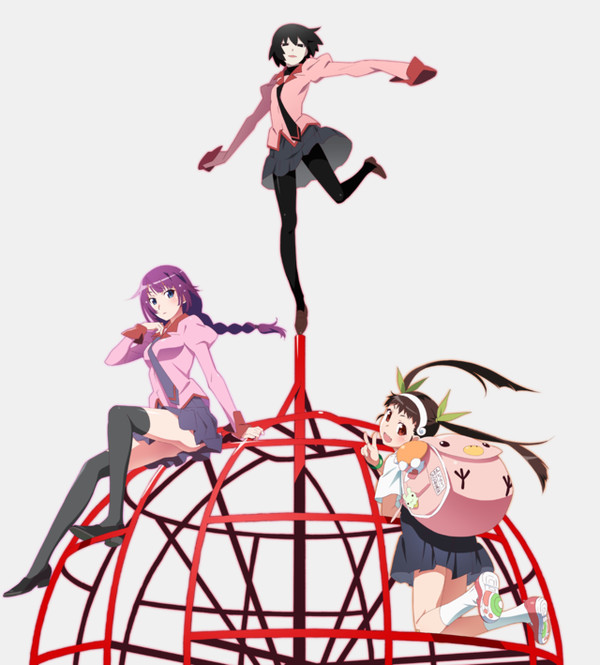 Nick Creamer

Having reviewed close to a dozen Monogatari releases for this site, along with written an editorial and covered the whole previous season, I don't think it comes as any surprise that Owarimonogatari Part Two is my big pick for the summer. The Monogatari franchise mixes character studies, philosophical rambling, and visual experimentation into a stew that speaks to me more directly than almost any other media property. Its thoughts on perception, identity, grief, truth, family, and much else have all spoken to me in hard times, and its layered visual and narrative storytelling always leave me with something new to talk about. Even though I've written more words about Monogatari than any other franchise, it always seems easy to return to the series. Like a favorite book, Monogatari now feels like a familiar friend, and I'm very ready to see how all this madness turns out. And with this season likely promising to bring the series' Ougi-related drama to a head, I'm eager to see how Isin actually resolves the tale of Araragi, Senjougahara, and all these other mixed-up teens.
Of course, I don't just watch anime for its visual experimentation and cerebral nonsense - I'm also a fan of just having an explosive, ridiculous good time. And as far as that goes, I'm also excited for the return of Symphogear, a show that really deserves all the buzz it can get. Symphogear is basically a gender-flipped JoJo's Bizarre Adventure where all of the characters sing out their angry feelings and attack names, making friends by punching people until they understand the spirit of friendship. While the third season of Symphogear wasn't quite the equal of the first two, the show's creators still understand its fundamentals - likable characters, absurd action sequences, and an overall tone of gleeful, unapologetic melodrama. Symphogear is the kind of show where a character who's struggling to admit how she really feels will pick up a book called How To Express How You Really Feel, and a balloon that symbolizes Feelings will float up into the sky and then crack the sky open. If you prefer your action silly, earnest, and over-the-top, catch up on Symphogear and join the ride.

Christopher Farris

There's some neat-looking new projects coming out of this next summer season, but what else can I really be hyped for if not the latest entry in the Monogatari series? There's a sense of 'finally' to Owarimonogatari's concluding part coming out, it seeming longer than usual since we saw Araragi and the gang on TV. Of course, there have been those Kizumonogatari prequel movies in between, but this latest arc is on the complete opposite end of the story's progression. The previous episodes to carry the Owarimono- title were some of the show's strongest in a while, deep-diving into Araragi's formative years and motivations, and teasing a few more details about continuously ambiguous overarching villain Ougi.
That promise of resolution to the whole Ougi issue is a driving factor of the excitement for this season. Between the explication of Araragi's past, the complicating of the status of his vampire powers, and the rapid redefining of his relationships with Yotsugi and Shinobu (as well as all the others, to subtler degrees), it feels like the series is building to a grand, focused climax to an arc that's been developing for what seems like way too long. And as some of its choice mini-seasons have shown, when Monogatari focuses and goes big, the audience is in for a treat.
If the intense focus and polish on display in Monogatari at this point makes it my most anticipated show, then my runner-up, Symphogear AXZ gets there the complete opposite way. The Symphogear series has never really done things like 'nuance', instead happily taking what feels like a first draft and papering over it with a Michael Bay film's worth of explosions. It may never reach the genuine heights of the first season, but Symphogear's willingness to embrace its 'awesome' tendencies have elevated what would have been banal anime seasons otherwise using pure adrenaline. There's already some revelations about characters and ideas introduced in this new season that make it look like it could end up SUPER-dicey, but if at least the first episode can match the last season's space-shuttle-suplexing premier, it'll still be worth getting excited for the start of.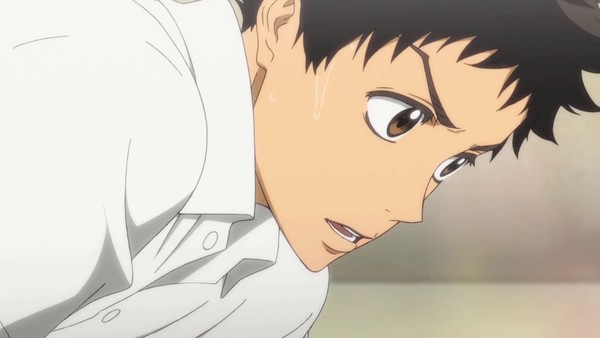 Lauren Orsini

Welcome to the Ballroom: I adore sports anime, but even more so when the sport in question is on the fringes. Shows like Chihayafuru and Yuri!!! On Ice featured less common sports (karuta and figure skating, respectively) which made them all the more memorable for their decidedly non-cookie cutter protagonists—after all, it takes an odd duck to dedicate her life to a less popular sport. That's why I've got high hopes for Welcome to the Ballroom, which is giving ballroom dancing the shonen sports anime treatment. Based on a well-received manga that I have never read, its story sounds textbook except for the sport that this average protagonist decides upon. I like the promotional video's brass band soundtrack and the potential for a varied cast of men and women who seemingly have nothing in common except a devotion to dancing. The world of competitive dancing is one I know nothing about, and I look forward to learning all about its inner workings. I'm also excited to see gorgeous ball gowns and listen to new music, the same way that costuming and soundtracks were half the fun of Yuri!!! On Ice. A strong premise makes up for a lead I'm not sold on yet to make this my most anticipated show of the summer.
Knight's & Magic: As somebody with a BA in English, it's taking a lot of my mental energy to ignore the grammatical hodgepodge of the Knight's & Magic title, but I've had success by pronouncing it "Knight's Ampersand Magic," in my head. More distracting than the title, though, is the fascinating escapist premise that is sure to appeal to any mecha fan: when a Tokyo mecha nut is killed in a car accident, his life is only just beginning as he is reincarnated into another body in a world where mecha really do exist. He becomes Eru, a feminine soldier whose ultimate goal is to become the pilot of a Silhouette Knight, a medieval-looking giant robot. The story began as a self-published web novel before getting picked up for syndication, and now an anime, and its humble origins lead me to assume its story and plot are what helped it stand out. The anime will be directed by Yusuke Yamamoto, whose previous show, Shonen Maid, did not impress me, but it was certainly more because of its topic than its direction. Once again, it's the story that will make or break this show. It's got a strong premise, and I have a feeling that I'll be instantly on board if even the first episode is able to live up to it.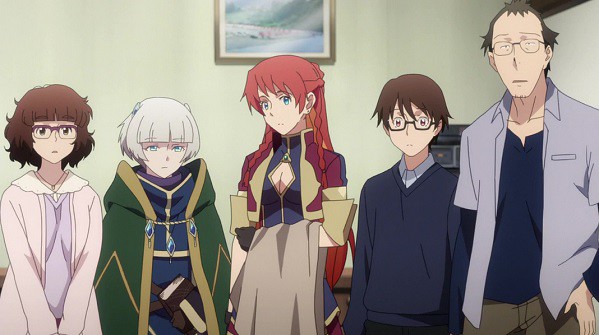 Theron Martin
>Most Anticipated: The continuation of Re:Creators
Runner-Ups: Princess Principal, Fate/Apocrypha

I know this is a cop-out answer, as this isn't a split-cour show, but frankly, no new title that has been announced for the Summer 2017 season interests me even half as much as the remaining episodes of my favorite series from the Spring 2017 season. In fact, I'm trying to remember the last time I went into a new anime season which such low expectations for the new offerings. Normally at least one or two titles catch my attention right away, like this one did in the Spring season or Saga of Tanya the Evil did in the Winter season, but this time around I am only mustering mild enthusiasm for a handful of titles. Fate/Apocrypha is an obvious choice for its expansion on a franchise that I have generally liked, and the anime-original, spy-themed Princess Principal sounds like it might have an interesting angle to work with. I am also at least a little curious to see where Restaurant to Another World goes with its concept about serving otherworldly patrons on a certain day of the week and how far NTR: Netsuzou Trap goes with its yuri tale about girls who discover they're more interested in each other than their boyfriends. As for the rest, hopefully a few things will distinguish themselves as the Preview Guide progresses. That's usually what happens.
With Re:Creators' continuation, though, there's no cause for uncertainty. Despite some flaws, it has become a proven commodity, as it has taken a great concept and exploited it fully and thoughtfully. It left a lot of interesting plot threads hanging with its last episode of the spring season, so I am eager to see where the series goes next.

Jacob Chapman
When it comes to sure bets this summer, I'm definitely not sure of anything yet. Weirdly, the shows I'm looking forward to most are the ones continuing on from spring: Re:Creators, My Hero Academia, and Sakura Quest have all been plenty enjoyable, and I'd recommend them to anyone who's got the time to catch up. But for new shows? Past seasons usually had me jonesing for two or three shows that stand out from the pack, but this summer has only given me the smallest scraps of intriguing information about a dozen different intriguing premieres. I'll just try to break the ten most eye-catching pitches into two categories: interesting and exciting (even if I might be excited for the wrong reasons).
I'm interested in ufotable's take on Touken Ranbu, the mobile game franchise about anthropomorphic sword-boys that's been taking fujoshi by storm in Japan. The in-joke-heavy sitcom we got last year (Touken Ranbu Hanamaru) landed with a thud in the West, but a high-gloss action adventure might be a different story. I'm also interested in the potentially salacious melodrama of both Love and Lies and NTR: Netsuzou Trap. Love and Lies has a similar visual aesthetic to Scum's Wish, which I loved, and a ridiculous premise that will probably lead to a lot of juicy two-timing. NTR, on the other hand, is probably just yuri softcore, but it's also a short, so there ain't no guilt in a little smut for dessert over the summer. I enjoyed Dogakobo's New Game last year way more than their previous moe comedy efforts, so I'm looking forward to another season of that, and I'm also tentatively interested in Hiroshi Nagahama's much-hyped collaboration with Stan Lee in The Reflection, even if more concrete details about the show's story and style have been suspiciously absent from the copious promo material.
Concrete detail is kinda what I need to get excited by a show, and even if I won't get to see it for a while now that Netflix has snapped it up, I think I know exactly what to expect from Fate/Apocrypha. Even at its worst, the Fateverse is usually a trip, so I'm excited to get absorbed in the grit and grandeur of another Grail War. Kinema Citrus's adaptation of the Made in Abyss manga also looks fantastic, with a cinematic scope and uniquely family-friendly atmosphere that seems to belie some darker depths of the story. On the note of visual hype, it seems like Production I.G. is positioning Welcome to the Ballroom as a worthy Haikyu! substitute with its brusque and physical animation style, stark color design, and sharp action lines. Well, I love Haikyu!, so I'm hoping its new neighbor can deliver the same heart-pumping excitement week to week. Finally, I have to admit that I'm excited for all the wrong reasons about A Centaur's Life and Princess Principal. A Centaur's Life is just minimally-animated monster girls, which happens to be exactly my kind of trash, and Princess Principal looks like if 91 Days starred an all goth-loli cast and was written by Ichiro Okouchi, a man known for turning out nonsensically sensationalist material that's fun to watch ironically.
Good or bad, there's a lot to anticipate, so here's to a cool summer season!

Paul Jensen
I really like the idea of taking a relaxed, slice of life approach to an extraordinary or supernatural scenario, which is why the concept behind Restaurant to Another World has piqued my curiosity. The show follows the staff of a restaurant that serves ordinary customers six days a week, but opens up to visitors from a parallel world on Saturdays. The idea of supernatural characters sitting down for lunch instead of going on epic adventures has a lot of potential, especially if the series can steer its cast into some unique conversations. Time will tell if the show can live up to my expectations, but I'd love to see it combine the low-key magic of Flying Witch with the quirky restaurant antics of Wagnaria. That could certainly be a tough balancing act to pull off, and finding the right atmosphere will be important if this show's going to succeed. If it crashes and burns, look to A Centaur's Life to fill a similar supernatural niche as this year's latest "monster girls go to school" series.
For a safe runner-up bet, I'm going to give in to my current case of E3 fever and place my hopes on the return of New Game. I did the episode reviews for this video game studio comedy last summer, and I'll be the first to say that it wasn't a perfect show. The humor was hit or miss, and the show didn't deliver the wealth of industry insights that I was hoping for. Still, it was a fun little series with a pleasant cast, and there's certainly room for it to grow in this sequel season. If it can dig a little deeper into the creative process of making a game and the business of publishing it, I'll be a happy camper. If not, I'll settle for another round of light but effective comedy and happy pastel colors.


Amy McNulty

Before I read the first volume of the manga version of Aho Girl, I might have selected it as my most anticipated title of the summer. An idiot girl and manzai comedy sounds like my cup of tea—but alas, the execution of the concept was not. Instead, I'm most looking forward to Hell Girl/Jigoku Shojo Yoi no Togi just because the earlier seasons stuck with me long after I watched them. To curse someone to be dragged to hell instantly—regardless of whether or not they truly deserve it—desperate people call upon Hell Girl and offer their own souls to hell when they die in exchange. Sometimes the person cursed deserves the punishment; other times, the person doing the cursing is the evil one. Still other times, it's not so black-and-white. Either way, it was interesting to see what types of situations would make people doom themselves for revenge or hate, knowing what awaits them at the end of their lives. Hell Girl and her minions, despite oftentimes simply being the narrative thread that tied the stories together, are part of the show's appeal, too. The new season could potentially just be more of the same, but even that is enough to get me excited about seeing more of Enma Ai and company on screen. The visuals alone are usually worth the time you invest in this series, even if there are a number of episodes to catch up on. Fortunately, it's doubtful you'll need to have seen it all or even any of it before diving into the new season.
Runner-up: Yokai Apato no Yuga na Nichijo has the potential to be unoriginal and dull, but I'm still hoping it won't disappoint. When orphan high schooler Inaba Yuushi moves in to a dormitory that soon burns down, he finds himself scrambling to find affordable accommodations. He winds up at an old boarding house home to supernatural creatures going about their lives. Add in a cute high school girl who's also his new dormmate and this seems like it's been done before. However, the art in the promotions is what grabbed me. The supernatural creatures, including a huge kimono-clad penguin, are adorable and the human (ish?) characters look to have memorable personalities. It's pretty promising when a single piece of art alone can entice someone to want to watch something even more than the summary.
---
discuss this in the forum (47 posts)
|
this article has been modified since it was originally posted; see change history