The History of American Superhero Comics in Anime
by Theron Martin,

The Summer 2017 season has seen the advent of two anime series connected to American comic books: Marvel Future Avengers and The Reflection, but they are hardly the first examples of American superhero comics crossing over into the world of anime and manga.
Though far from as commonplace as it is today, the connection between Japanese manga and American superhero comics actually dates back to 1966, when Jiro Kuwata (co-creator of 8 Man) penned the title now known in the U.S. as Bat-Manga! 1970 then saw the publication of a Spider-Man manga, which Jason Thompson goes into great detail about in this article. Decades later, Marvel Comics went the other direction with their Marvel Mangaverse line of comics, which reimagined the Marvel Universe done manga-style from the early-to-mid 2000s. There was also the Witchblade Takeru manga from 2007, which provided an alternative wielder for the titular artifact.
This was around the time that the trend of American superhero franchises becoming anime would begin, a trend that still continues into the present day. Here's just a brief history of the decade-long marriage between comic books and anime.
Witchblade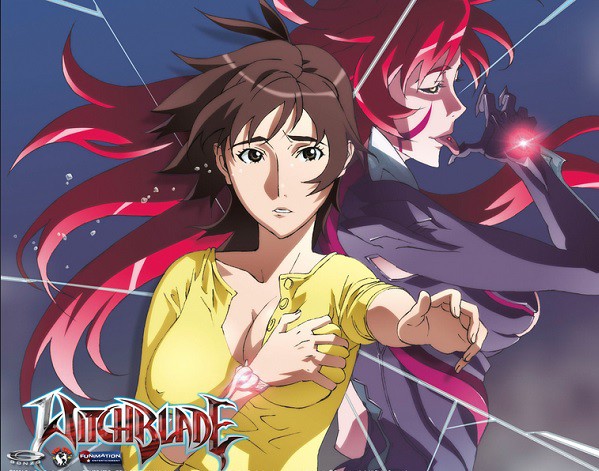 Somewhat surprisingly, the first anime title based directly on an American superhero comic didn't involve characters from industry leaders Marvel or DC, but independent publisher Top Cow's popular Witchblade franchise. Rather than featuring Sara Pezzini, the protagonist of the original comic and its live-action TV adaptation, this 2006 series from Gonzo jumps about a century down continuity to feature new Witchblade wielder Masane Amaha, an amnesiac who's trying to raise a young daughter in the wake of a major calamity. While initially a sexy, gritty, action romp, its 24 episodes also show a surprising amount of heart in the relationship between Masane and her daughter Rihoko.
Batman: Gotham Knight

Though made for American audiences and written by American writers, all six segments in this 2008 anthology film were animated by Japanese studios, including Production I.G., Madhouse, Studio 4°C, and Bee Train. So unlike other movies in the DC Universe Animated Original Movies line, this can be considered an anime title depending on your interpretation. Its release was planned to coincide with
The Dark Knight
film, so its stories are geared around filling the gap between this second Nolan movie and his previous film
Batman Begins
from 2005, though the producers also stated that the stories could fit into just about any version of the Batman continuity. It represents DC's only foray into anime to date.
Heroman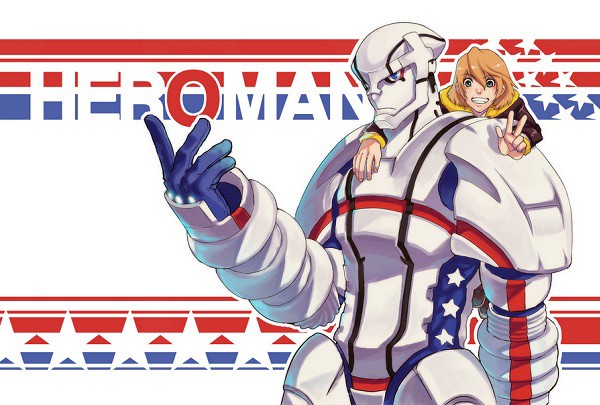 This 2010 series is not directly based on any American property, but it was created by Stan Lee, is set in California, and adopts conventions more similar to American superhero stories, so it deserves special mention. It stars oft-bullied high school student Joey, who finds a broken robot toy that, once repaired, turns into a giant robot Joey comes to call Heroman. This toy-turned-powerful-companion proves valuable when an alien race inadvertently called to earth by Joey's science teacher proves hostile toward humans. I found the series sufficiently entertaining as a cross between superhero comics and classic giant robot series, but due to numerous complicated factors, it never received a release or TV broadcast in the United States. Its full 26-episode run is still available to watch on Crunchyroll.
Marvel Comics/Madhouse Collaborations


In 2010, a multi-title deal between Marvel Comics and Japanese studio Madhouse led to the creation of four anime series based on popular Marvel superheroes, with the later addition of two direct-to-video movies based on Marvel properties. Each of the four TV series ran for 12 episodes, featured the Marvel characters on adventures at least partly in Japan, were based on outlines written by prolific American comic book writer Warren Ellis, and aired on the now-defunct G4 cable network in 2011, along with being made available on home video later.
Iron Man was the first of these, debuting in Japan in Fall 2010. It features Tony Stark coming into conflict with the Zodiac order (a long-time villain group in the Marvel Universe) while supervising construction of a power station in Japan. It also features a brief guest appearance by Wolverine.
Wolverine followed in the Winter 2011 season in Japan. Unlike most other characters involved in the collaboration, Logan actually has long-standing connections to Japan, so centering the plot around his history with girlfriend Mariko Yashida was hardly a stretch. The resulting story is partly based on the original Wolverine comic book mini-series from 1982, but it also borrows elements and characters from across Logan's timeline and features a brief guest appearance by Cyclops.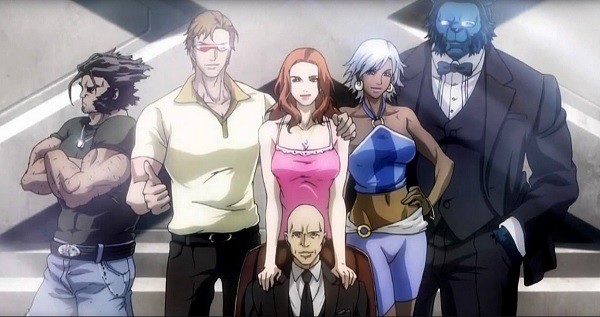 X-Men was up next in the Spring 2011 season. Its airing was rather uncomfortably timed, since its story is mostly set in the Tohoku region of Japan and debuted less than three weeks after the calamitous Great East Japan Earthquake. As a result, an early episode of the original broadcast was fronted by a specially-animated address to the people of Tohoku by the assembled X-Men, as seen in the screenshot above. The story takes place a year after the culmination of the original comic's landmark Dark Phoenix Saga, with the X-Men having disbanded in its wake. Professor X reassembles Storm, Wolverine, Beast, and Cyclops to investigate the disappearance of Japanese mutant Hisako, who had previously been established in the American comics as Armor and essentially gets an origin story here. She and Emma Frost join the X-Men in combating a number of X-Men foes, including the U-Men and the Hellfire Club's Inner Circle, with Hisako herself taking center stage in the action. (See this review for my more detailed take on this series.)
Blade is the last of the four TV series, debuting in the Summer 2011 season. It takes the eponymous vampire hunter to Japan for a romp involving Japanese allies and older vampires, with one adventure giving Wolverine a brief guest appearance.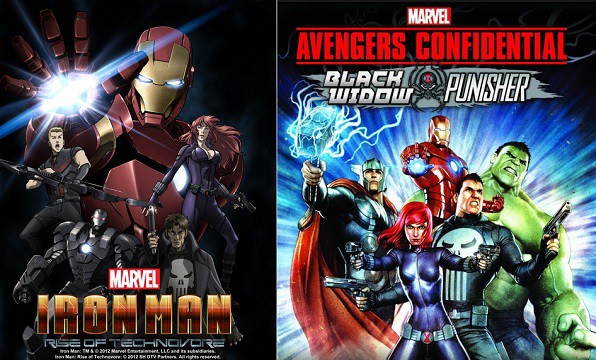 Following these was Iron Man: Rise of Technovore, an 88-minute 2013 OVA based on a story by American writer Brandon Auman. It also involves War Machine and introduces Black Widow, Hawkeye, Punisher, and Nick Fury into anime form, with A.I.M., Ezekial Stane, and Technovore taking the villain roles.
The most recent edition to this collaboration is Avengers Confidential: Black Widow & Punisher, which is still anime in the sense that it was made by an all-Japanese staff, even though it was made specifically for the American market. This 83-minute movie from 2014 sees the title characters teaming up to thwart terrorist group Leviathan, after Punisher gets into conflict with SHIELD over the best way to confront evil organizations. I gave my full thoughts on the movie in this review, but the short version is that generic storytelling and a poor handling of Black Widow hurt an otherwise entertaining action movie with a hearty helping of guest appearances.
Marvel Disk Wars: Avengers

This children's TV series ran for 51 episodes starting in spring of 2014. Animated by Toei Animation in affiliation with the Walt Disney Company, it focused on a group of five teens (two of them Japanese, three of other nationalities) who gain the ability to temporarily release superpowered beings trapped in high-tech DISKS by Loki. Using those DISKS, they team up with Spider-Man to thwart Loki's evil schemes. The series features a host of superheroes and villains from across the width and breadth of the Marvel Universe, including ones from Avengers, X-Men, and Guardians of the Galaxy among many others. An English dubbed version courtesy of STUDIOPOLIS exists, but to my knowledge it's not legally available to watch in the States at this time, nor is a Japanese version available.
Japanese Superhero Stories Done American Style

Although the above list constitutes all the anime titles that are directly connected to American comic books, many other anime and manga series were heavily influenced by American superhero comics. One current example of this is the hit anime My Hero Academia, which followed shortly after 2015's megahit One Punch Man. These manga and anime combine American superhero comic aesthetics and ideals with themes and villains unique to a Japanese setting. However the strongest example of anime taking on American superheroes is the Tiger & Bunny franchise, which reimagines superpowered combatants in a vaguely American setting, where heroes have corporate sponsors and participate in a reality show phenomenon based around getting points for do-gooding, which build toward seasonal rankings for their heroic deeds.
If you open these comparisons to more peripheral connections, then a whole slough of other titles can be added to this trend. For instance, the defining early superhero teams in anime and manga, like Cyborg 009 and Science Ninja Team Gatchaman, clearly drew at least some inspiration from major American superhero teams introduced in the early 1960s, including the Avengers, Fantastic Four, and the X-Men.
So what's your favorite superhero comic-styled anime or manga? Share your take with us in the forums!
---
discuss this in the forum (24 posts)
|