The Fall 2017 Manga Guide

Fairy Tail S
What's It About? 

Mostly set after the Grand Magic Games, Fairy Tail S is a collection of nine short stories about everyday events in the Fairy Tail Guild. Mavis takes a bath, Team Natsu celebrates Christmas, the guild engages in a little punishment game, and, worst of all, Ichiya of Blue Pegasus goes viral. You never quite know what will happen, even as you can be assured that there'll be plenty of fanservice, silliness, and overpowered magic involved. Fairy Tail S is a spinoff of the Fairy Tail manga series, and some of its stories have been adapted into part of the main anime. It was released in October by Kodansha.
---
Is It Worth Reading?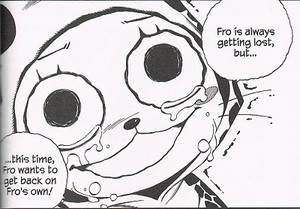 Amy McNulty

Rating: 2
As a collection of short side stories, Fairy Tail S volume 1 is tailor-made for the Fairy Tail fan. On the same token, that means it's not at all accessible to the reader with only a passing knowledge of the series, which actually is odd, considering that in the notes at the end of the volume, Mashima explains that most of these stories were created for different magazines and were meant to appeal to a wider audience. However, aside from a guild called Fairy Tail that consists of a variety of wacky adventurers, not much is made clear about the crux of the story or the personalities of the characters. Some characters' romantic inclinations are laid bare, but that doesn't mean much to the reader who doesn't know anything about them. Every story is comedic, but only a fraction of jokes land. (Perhaps they're funnier if you understand the camaraderie better.) The vast majority of the stories hinge on ecchi humor and scenarios, which rely on a number of recognizable and overdone tropes, such as women feeling each other up in the bath (to one or more's protests), an "Ou-sama" game going too far, and women being forced in and out of a variety of random, sexy costumes (often by other women).
On the fanservice front, Fairy Tail S volume 1 definitely delivers—with everything from shower scenes to bath scenes to public strippings. Women are the objects of these scenes more often than men, but sometimes men are the targets as well, though their ecchi moments are framed to be more humorous than tantalizing, even when they're good-looking themselves. However, the fanservice, like the jokes, is unoriginal for the most part, although it would more likely appeal to long-time readers of the series who are attached to the characters and would love to see them in ecchi scenarios. As someone with minimal exposure to the franchise, I'm unsure if the series proper is usually this racy and this is nothing new or if this risqué collection of stories is simply supposed to comprise a bonus treat, but I don't remember the fanservice being so over the top in what I have seen and read before this.
Though the characters are cartoony and oftentimes proportioned to unrealistic degrees, Mashima's art is a highlight of the piece. The cartoony characters help set the comical tone for the volume, and the sexy scenes are successfully framed to be arousing. The backgrounds are expertly detailed, though almost all of the stories in this volume take place in a single town, so there isn't much variety to speak of.
Fairy Tail S volume 1 will only appeal to fans of the franchise looking for a comedic, if uninspired, fanservice romp with their favorite characters. There are a few laughs to be found regardless of your familiarity with the characters, but it's far from the funniest and most compelling fantasy adventure.
---

Austin Price
Rating:
The good news is that if you enjoy Fairy Tail you will most likely love Fairy Tail S. All of Mashima's obsessions and strengths are on full display here. The bad news is that if you have only a limited patience for Hiro Mashima's mega-successful franchise – or for Mashima in general -- you will find this possibly lacking.
To be fair, this kind of anthology isn't the worst way ever conceived to milk a popular property. Most of us follow long-running shounen adventures because we've grown attached to the characters and because their worlds offer something fantastical for these beloved casts to play off. The kind of one-shots collected here give readers a chance to occasionally revisit these characters as if they were old friends while also allowing authors space and time enough away from their more tightly-plotted material to experiment.
Experimentation's never been Mashima's bag, though. His style of humor barely evolved over the nearly 100 combined volumes of Groove Adventure Rave and Fairy Tail; it isn't going to – and doesn't – change for these vignettes. It hardly even changes within the space of a single story. Each of the nine skits in this collection start off with one particularly unfunny joke and then repeats it again and again for dozen(s) of pages, long past the point it's ceased to be even mildly amusing. Playing out a zombie movie but replacing the plague with a perfume that turns everybody into the hideous and irritating Ichiya is a gag that does everything it needs to in a handful of panels. Why does it deserve pages and pages? And is there really any reason that Juvia should be afforded another whole chapter to moon over Grey when she's done the same for tens of volumes?
In a few cases he tries to justify the humor by insisting it serves some emotional purpose, but these attempts are so transparent they read like an insincere apology from a disgraced internet personality. It's not easy to buy that Erza would sexually humiliate her friends page after page because she was lonely and jealous. Nor does any attempt to convince us that stripping half of the cast was necessary to give Wendy a chance to grow disguise the obvious: Mashima does not know how real people behave or feel, so instead he simply cranks emotions to histrionic levels. He is, as always, just an unimaginative pervert whose crass sexual humor, maudlin sentimentality, tensionless approach to conflict and unconvincing characters betray him as the kind of creator whose entire worldview arises entirely out of the old comics he read as a child.
At least "Happy the Blue Cat" and "Welcome Home Frosch" are kind of cute.
---

Rebecca Silverman

Rating:
Short story collections are always a mixed bag, and the first volume of Fairy Tail S is no exception. Running from adorable ("Happy the Blue Cat") to funny ("Fairy Tail of the Dead Meeeeen") to kind of annoying ("A Merry, Fairy Christmas"), the stories in the collection cover pretty much all of the main series' bases. The book isn't essential Fairy Tail reading, but it is fun.
Probably the strongest story in the collection is the zombie parody "Fairy Tail of the Dead Meeeen." As you may already know if you're an anime viewer, the story revolves around the idea that Ichiya's newest perfume turns anyone who smells it – and then anyone they smell – into Ichiya. It's a great parody of the standard zombie tale, as well as kind of creepy to see Ichiya's face on virtually every character in the Fairy Tail guild – Ichiya Erza may haunt your nightmares. It achieves a good balance of funny, fanservice, and weird action, making it a real standout.
Other stories don't work quite as well. "That Woman Erza" feels like it's trying too hard to use the character for humor, and her solo fight against Moulin Rouge at the sweets shop isn't anything special. She's actually the most difficult character in this volume – her role in "A Merry, Fairy Christmas" just makes the story mean rather than funny, something Mashima comments on at the end. (It does have a nice Jellal/Erza moment, however, so there's that.) The Juvia/Gray story ("413 Days") also has its moments of sweetness, but that largely depends on how irritating you find Juvia's blind (and largely unwelcome) pursuit of Gray in the first place, because that's the basis for the entire story.
On a totally different note, while most of these stories were written roughly within the time between 2013 and 2015, the final story in the book dates back to 2007. You can really see how far Mashima has come as an artist – he's gotten a much better sense of motion, panel design, and a decreased fussiness in terms of hair and clothes. He's become a better storyteller as well – just look at the difference between the reveal of the last story and the first full-length one, "The Fairies' Booby Prizes." Where the former relies on a stale joke that doesn't do much for any of the characters, the latter uses the otherwise silly format of the story to provide an actual meaningful ending, making Cana more than just a one-note character. It's a statement about how far Mashima has come as a creator, and even if you aren't a Fairy Tail fan, it's neat to see.
---
discuss this in the forum (49 posts)
|
this article has been modified since it was originally posted; see change history
back to The Fall 2017 Manga Guide
Feature homepage / archives