Anime News Network's Holiday 2017 Gift Guide

Art & Books

by Rebecca Silverman,

Artbooks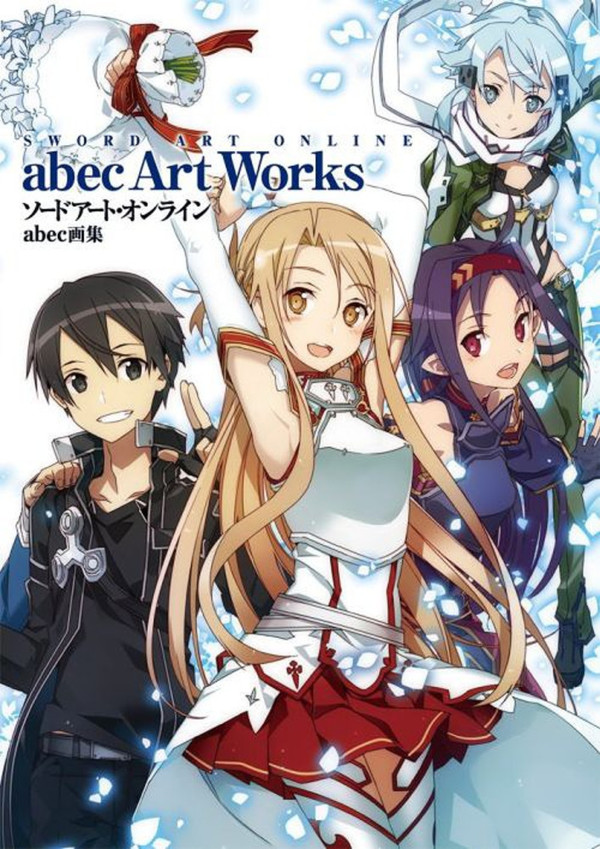 SAO abec Artworks
If you know someone who is a fan of Sword Art Online, particularly the light novel illustrations that became the inspiration for the anime character designs, this book is going to be a must-have. With not only illustrations from the first nine volumes of the novel series but also magazine, poster, and other special images, along with the guidelines for the anime character designs, this is an impressive collection.
Retail Price: $29.99 (Seller Price: $22.49)
Publisher: Yen Press
Retail Link: The Right Stuf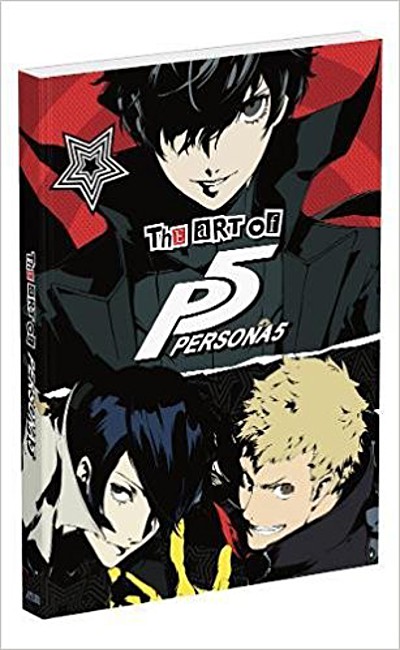 The Art of Persona 5
Prima Games' release of this artbook is full of both illustrations and information about this entry into the Persona franchise. With 432 pages of visuals from the game, character illustrations, original concepts and designs, and commentary from the game's creator, this is an impressive collection. Even if this isn't your favorite Persona game, the artbook may be perfect for your favorite Persona fan.
Retail Price: $39.99 (Seller Price: $25.76)
Publisher: Prima Games
Retail Link: Amazon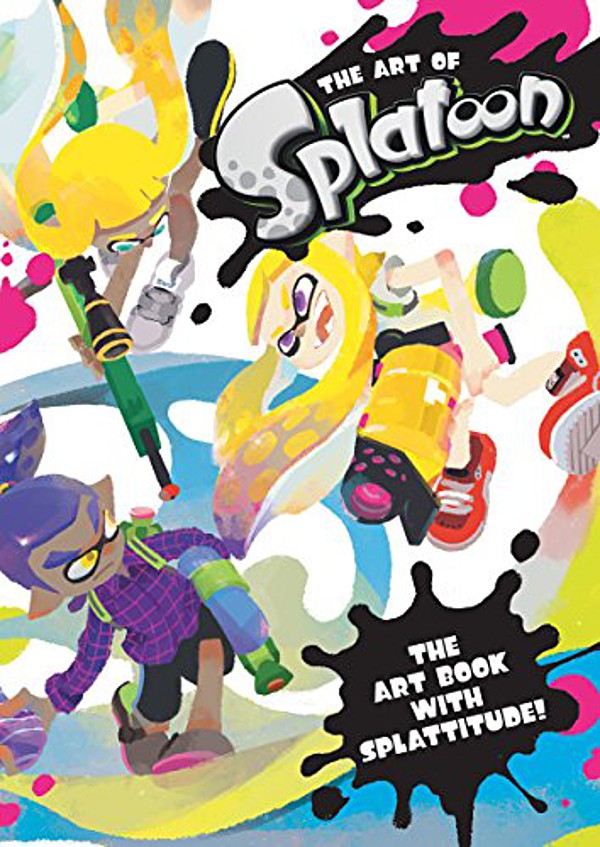 The Art of Splatoon
Whatever you think of the game itself, it's hard to argue with the fact that Splatoon has some very interesting and striking art. With its bright colors and fun character designs, this artbook, which has both 2D and 3D images of the characters, is a lot of fun to simply look at. It's even better if you're a fan of the game.
Retail Price: $39.99 (Seller Price: $27.19)
Publisher: Dark Horse
Retail Link: Amazon

Kantai Collection Summer Vacation
KanColle hasn't quite had the exposure in the west that some would like, but with a 2015 TV anime licensed and dubbed, that may be changing. In any event, this collection of summer-themed (read: bathing suits) illustrations by doujin circle Yuagari Coffee is a treat for series fans. With pictures ranging from the innocent to the much less so and a decent price, this is a nice gift for the ship girl fan in your life.
Retail Price: $10.00
Publisher: --
Retail Link: J-List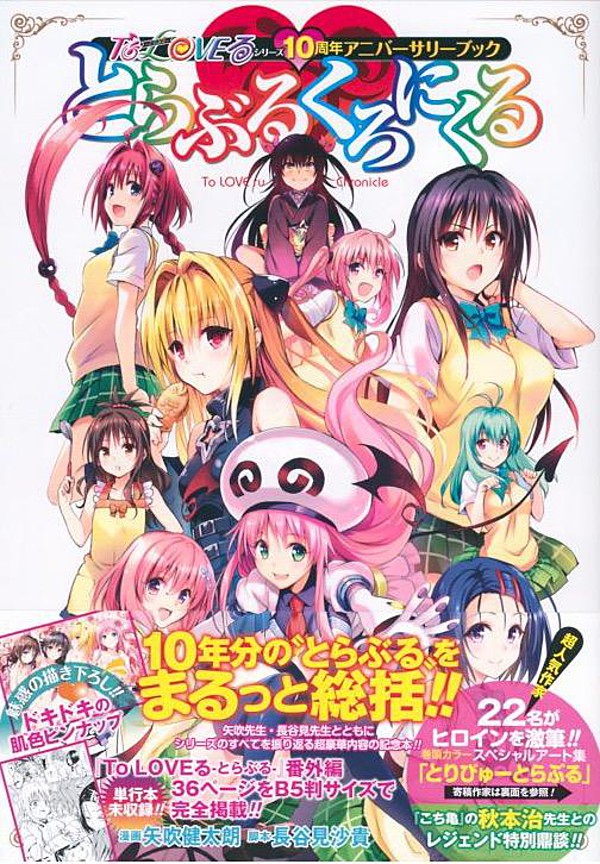 To-Love-Ru Chronicle 10th Anniversary Book
It's a pretty good time for To-Love-Ru fans right now, with Seven Seas publishing the original manga. Why not make it even better with this 10th anniversary artbook? Of course, you'll want to make sure this is for the more adult fan, because this collection of art and bonus manga gets very racy as it looks back on ten years of the popular harem series. It's only 175 pages, but with illustrations by not only the original artist, but also greats like Akira Toriyama, Eiichiro Oda, and more, that ecchiness may just be the icing on the cake.
Retail Price: $46.00
Publisher: --
Retail Link: J-List

Denki Kagaku Dokoro Yanagiya
Kenji Tsuruta is one of the most interesting manga artists out there, with his beautiful, insanely detailed and semi-realistic work. This relatively short hardcover collection (only 90 pages) brings together some of his more recent images, all done in traditional mediums and telling a complete story. While there is some Japanese text, the art more than speaks for itself, and this is an artbook that more than lives up to the "art" part of its name.
Retail Price: $35.00
Publisher: --
Retail Link: J-List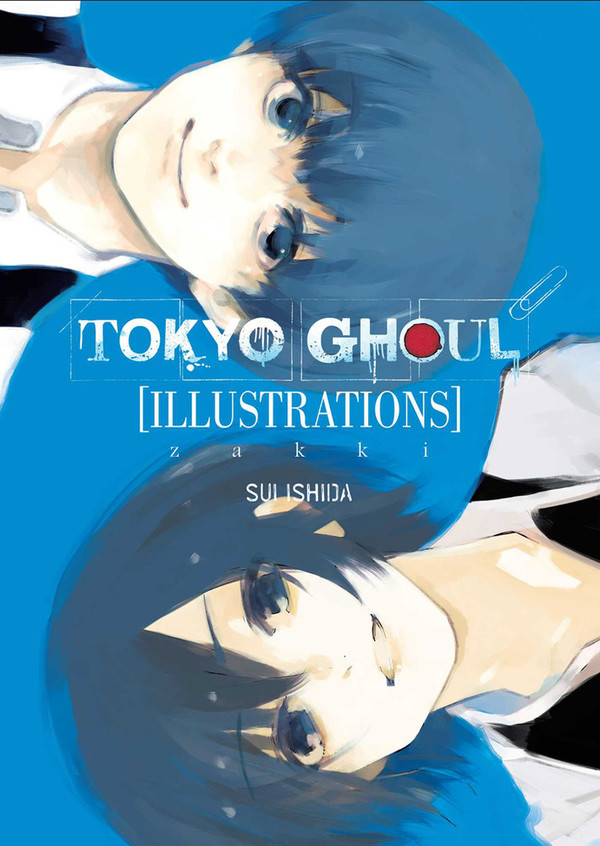 Tokyo Ghoul Illustrations zakki
Viz caps off its publication of the original Tokyo Ghoul manga with the release of this hardcover artbook, which has a mix of color and black and white art as well as commentary and thoughts from creator Sui Ishida. True to its series, it can get a little gruesome at times, but getting a chance to read some of Ishida's thoughts on the story and characters isn't likely to be something fans will want to miss.
Retail Price: $24.99 (Seller Price: $16.50)
Publisher: Viz
Retail Link: Amazon
Novels

So I'm a Spider, So What?
Okina Baba's take on the pervasive isekai genre is a winner, mostly because it plays with the conventions – sure, a couple of the kids from the heroine's class are reincarnated into their new world as nobles with amazing skills and powers, but the real protagonist is…a spider! Actually, she's a spider monster, one of the most feared creatures in a dangerous dungeon. Not that she's aware of it, though – poor girl's just trying to survive! While this may not be the book to give to your arachnophobic cousin, it's a real winner otherwise with its blend of humor, action, and the unexpected viewpoint of a spider. It's also not a bad way to introduce someone to light novels.
Retail Price: $14.00 (Seller Price: $8.56)
Publisher: YenOn
Retail Link: Amazon

Saga of Tanya the Evil
This is one for all of you last minute shoppers, since it doesn't come out until the holidays are either underway or almost here. Carlo Zen's novel about a very interesting reincarnation was animated last January, and its combination of deceptive appearances and tactics made it stand out. Since the anime only ran for twelve episodes, the novel is a good way to find out what you missed in its adaptation. It should be worth checking out.
Retail Price: $14.00 (Seller Price: $9.62)
Publisher: YenOn
Retail Link: Amazon

Empty Box and Zeroth Maria
If you know a mystery buff or someone who really enjoys puzzles, Eiji Mikage's new series is a good bet. Half mystery, half "Groundhog Day" style puzzle game, the novel follows the endless repetitions of a day in March that somehow forms the answers to a mysterious classmate's wish. The protagonists are the only ones who are aware of what's been going on (apart from the one whose wish started it), and when you throw in the machinations of a nameless and somewhat heartless god, the story becomes one it's hard to put down.
Retail Price: $14.00 (Seller Price: $9.80)
Publisher: YenOn
Retail Link: Amazon

Juni Taisen: Zodiac War
Fans of author NisiOisiN may already own this book when the holidays roll around, but just in case they missed it, you could be the hero giver. With an anime adaptation currently airing as of this writing, the story of the twelve zodiac signs engaging in a battle royale to determine who will win the ultimate prize, and that doesn't just mean staying alive. While this won't have the flashy battles, it's always worthwhile to read the source material of a series you enjoy, and this hardcover edition makes that an especially attractive prospect.
Retail Price: $18.99 (Seller Price: $12.42)
Publisher: Viz
Retail Link: Amazon

A Small Charred Face
Haikasoru, Viz's literary fiction imprint, quietly released this borderline middle grade/young adult novel by the Naoki Prizewinning author of Red Girls, Kazuki Sakuraba, in September. A take on the vampire story, the novel tracks the relationship between Kyo, a human, and Bamboo, the tall grass vampire who saves him as they try to make a friendship work. With elements of forbidden relationships, a fascinating take on vampire mythology that paints them as much more based in the natural world than we typically see, and a plot vaguely reminiscent of Let the Right One In, A Small Charred Face is a melancholy reading experience worth having.
Retail Price: $15.99 (Seller Price: $10.87)
Publisher: Haikasoru
Retail Link: Amazon

Anime Supremacy!
There are plenty of anime and manga about working in the anime industry, so how about a novel? Mizuki Fujimura's book follows three women as they try to make it in the world of anime. One's a producer, another a director, and the third an animator, and together they have to overcome insane schedules, business pressures, and ingrained misogyny as they strive to make a chart-topping series. Definitely something a little different than we usually get in translated novels, this is one for the industry buff on your gift list.
Retail Price: $14.95 (Seller Price: $11.21)
Publisher: Vertical
Retail Link: The Right Stuf

Record of Lodoss War: The Grey Witch
If you were an anime fan in the 1990s, you probably watched the OVAs of this story about plucky young swordsman Parn and his party setting out to defeat Karla, the Grey Witch. Then you may have gotten upset that you couldn't read the original 1989 novel. Well, fret no more, because now you, or that one friend who still complains about it, can! This gorgeous release of the book is hardcover, gold-edged, and features a gallery of cover art from novels, anime, and manga, and the story holds up well for fantasy fans. In fact, it's a good gift for a fantasy reader who isn't necessarily into light novels – a beautiful edition of an old-fashioned fantasy adventure. Expensive, but worth it.
Retail Price: $27.99 (Seller Price: $16.37)
Publisher: Seven Seas
Retail Link: Amazon
Manga

A Silent Voice Box Set
If someone you know has somehow missed out on this series, here's the perfect chance to rectify that. Containing all seven volumes of Yoshitoki Oima's story about a deaf girl who is bullied, and the bullying that follows her initial aggressor, as well as an exclusive double-sided poster all in a decorated box, this is a great way to collect the series. It's perhaps not for everyone, as it takes an unflinching look at bullying and some themes that might be triggering for some readers, but it's both thematically important and an all-around good series.
Retail Price: $76.93 (Seller Price: $57.70)
Publisher: Kodansha
Retail Link: The Right Stuf

Akira 35th Anniversary Box Set
This is hands-down the most expensive thing on this list, but it's worth it. Collecting all of Katsuhiro Otomo's original manga in double-length volumes, it also includes an artbook and an exclusive patch, all in a nifty box. Otomo's dystopia holds up alarmingly well in the present day, and if the series is a bit slow to really get going, it's still fascinating from beginning to end. Although this is going to be cheaper online, it hasn't shipped unblemished, so this may be worth the extra money to buy it in a store if that's an option for you.
Retail Price: $199.99 (Seller Price: $131.99)
Publisher: Kodansha
Retail Link: Amazon

Kamisama Kiss vol 25 Limited Edition
Haven't been able to bring yourself to finish Julietta Suzuki's adorable Kamisama Kiss manga yet, or know someone who hasn't? This limited edition of the final volume goes a long way to soothing those sad by the series' end by coming packaged with an artbook. Similar to the one that came with the final book of Vampire Knight, Kamisama Kiss' artbook contains a variety of different images from magazines, freebies, and manga volumes, and the story itself is the kind of happily ever after that makes the previous twenty-four books feel totally worth it.
Retail Price: $17.99 (Seller Price: $12.18)
Publisher: Viz
Retail Link: Amazon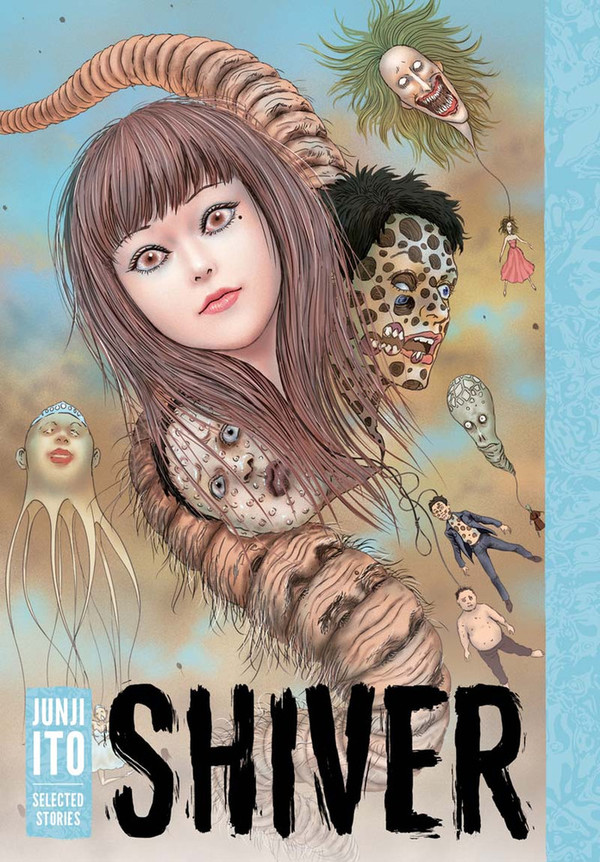 Shiver
Junji Itoh's manga are not for the faint of heart, and this latest hardcover collection is no exception. Make sure it goes to someone with a strong stomach and no trouble sleeping, because this book can give you phobias you never had before. While the stories aren't as striking as some included in his earlier English-translated work, this is still a masterful collection of the grim, gruesome, and grotesque that's a great choice for horror fans.
Retail Price: $22.99 (Seller Price: $17.24)
Publisher: Viz
Retail Link: The Right Stuf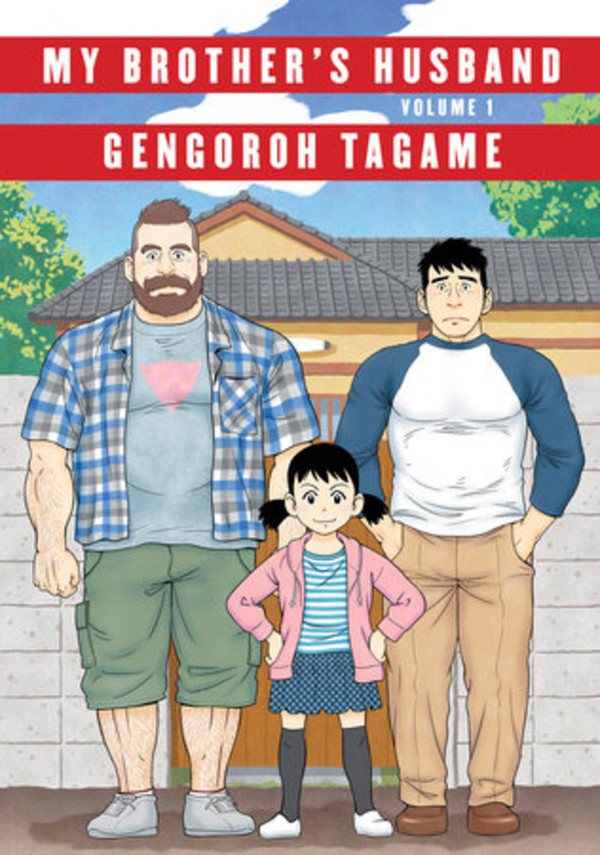 My Brother's Husband
Yaoi manga is entertaining, but it doesn't always adhere to the realities of LBGTQ+ life. If you're looking for something more grounded, Gengoroh Tagame's thoughtful story about Yaichi, whose brother's Canadian husband suddenly shows up on his doorstep in Japan. Yaichi is forced to confront his feelings about his deceased twin as well as his own preconceptions of what it means to be gay or straight, and the result is a story that's unafraid to face prejudices in a family-friendly way. The hardcover format makes this a particularly nice edition as well.
Retail Price: $24.95 (Seller Price: $18.71)
Publisher: Pantheon
Retail Link: The Right Stuf

My Lesbian Experience with Loneliness
Similarly to the above entry, Nagata Kabi's manga eschews the tropes of fiction to tell a story that's much more grounded in reality. In this autobiographical work, she explores the uncomfortable experiences of trying to figure herself out in a society that she isn't sure will ever accept her for who she is. Not only is it relatable if you've ever felt on the fringes of what you're "supposed" to be, it also portrays sex workers in an unusually positive, equal light. One of the most striking works to be released in English in 2017, this is a book that reminds you that it's okay to be who you are, even if it takes some time to accept yourself for that person.
Retail Price: $13.99 (Seller Price: $10.49)
Publisher: Seven Seas
Retail Link: The Right Stuf
Odds 'n Ends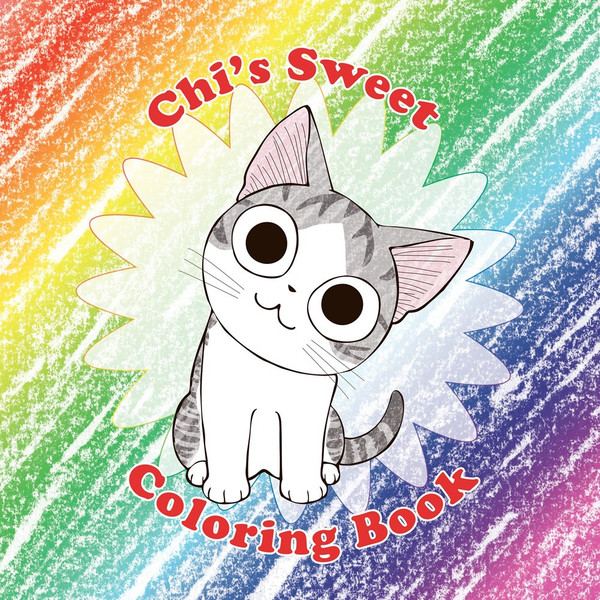 Chi's Sweet Coloring Book
Fun fact: my niece dressed up as Chi for Halloween this year. She's doubtless only one among many fans of Kanata Konami's adorable manga and anime series about the little grey tabby cat, and if you have such a fan in your life, this is a great way to feed that fondness. With both coloring pages and activities, this is a Chi-themed coloring book perfect for younger fans…and for those of us who lack the coordination for adult coloring books!
Retail Price: $9.95 (Seller Price: $7.46)
Publisher: Vertical
Retail Link: The Right Stuf

Ghost in the Shell README 1995-2017
Ghost in the Shell has had an impressive number of iterations and adaptations since its original appearance, and this book looks at them all. Densely packed with information on each version of the story and containing detailed character information, interviews, and more, this hardcover is current through the Hollywood version. It's as complete as it possibly can be, and a major must-have for franchise fans.
Retail Price: $24.99 (Seller Price: $18.74)
Publisher: Kodansha
Retail Link: The Right Stuf
---
discuss this in the forum (44 posts)
|
back to Anime News Network's Holiday 2017 Gift Guide
Feature homepage / archives