The Best Light Novels Not Yet In English
by Kim Morrissy,

If you're looking to get into some unique and interesting light novels, then it's worth keeping an eye on the Dengeki Novel Prize. It's the most prestigious prize for unpublished light novel authors; unlike other light novel contests, Dengeki Bunko has a reputation for acknowledging books that buck the commercial trends in light novel publishing while still very much capturing the fundamental appeal of light novels - books that could be easily imagined as anime or manga.

A few months ago, Dengeki Bunko published the winners of the 24th Dengeki Novel Prize. In light of that, here are some of the standout award-winning titles from recent years:

The Witch of Tata (タタの魔法使い) by U Pa
24th Grand Prize winner. The Witch of Tata is one of those so-called "isekai" stories that have been doing the rounds lately. But the focus of the narrative is less on the fantasy world or the adventuring, and much more on the social commentary on modern Japan. One day, a witch appears in a Japanese high school and grants the wishes the students wrote in their middle school graduation book. This results in the entire grade being transported to a fantasy world because of somebody's wish to "escape" the world. As the students come to terms with the wishes they made, they have to fight to survive in a dangerous world completely unlike their own. The book is written like a documentary, following the story of hundreds of students instead of a single protagonist. And despite some tacky moments, it's ultimately more thoughtful than you'd expect about the social pressures that face young adults in Japan.

Hello,Hello and Hello by Aya Hazuki
24th Gold Prize winner. It's like One Week Friends, except the girl doesn't forget her friends after each week - the entire world forgets her. The result is a bittersweet and sentimental love story, where a boy and girl fall in love every week, only for him to forget all of his promises. The prose is a bit too flowery and overwrought at times, but the big moments do hit hard. The ending is so controversial that the author even wrote a pinned tweet to explain why he ended it the way he did.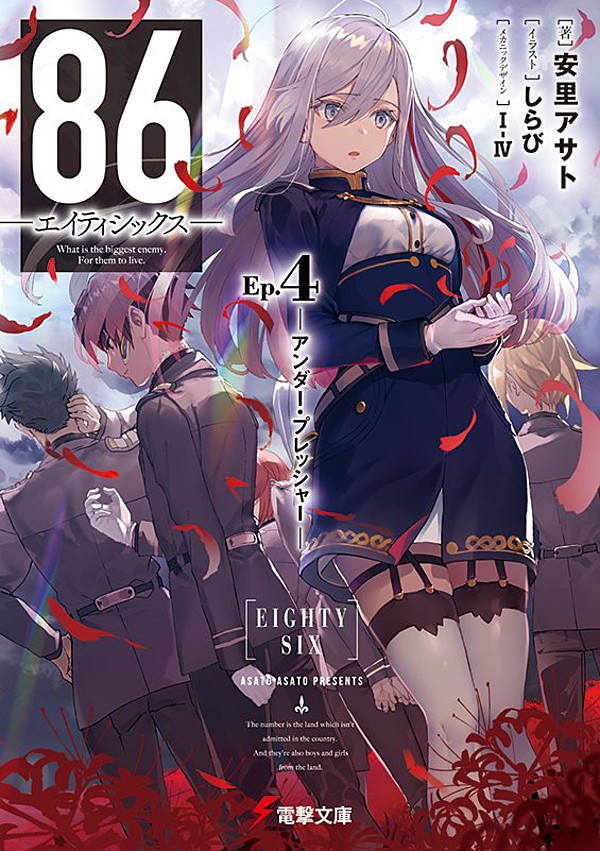 86 (86―エイティシックス―) by Asato Asato
23rd Grand Prize winner. Destined to become the next big Dengeki Bunko title, as it's one of the best-selling Dengeki Novel Prize winners in years. The story is about a white supremacist nation that has stripped all of its people of color of their citizenship and sends them out to fight in a war against drones, all the while claiming that their war has "no human casualties." The plot follows a group of child soldiers, which is commanded from afar by a well-intentioned yet painfully privileged handler. The narrative gets impressively dark, and somehow succeeds in making you even more furious at a nation that was already okay with genocide from chapter 1. Special mention must go to the creative mecha designs, which are based off spiders and other multi-legged creatures. I look forward to the inevitable anime adaptation.

That Alone Would Have Been Good Enough (ただ、それだけでよかったんです) by Ryoya Matsumura.
22nd Grand Prize winner. A psychological mystery about middle school bullying and depression. The sister of a suicide victim investigates a school to find out the reason why he took his own life. A single boy was accused of extorting an entire group of students and driving a boy to suicide, but who was the real bully? The "why" is more interesting than the "what" in this case, and the book feels painfully real when describing how unhappy teenagers rationalize and project their suffering. There are some plot contrivances, especially toward the end, but the raw emotions are depicted so well that they're easy to forgive.
---
discuss this in the forum (62 posts)
|