Encouragement of Climb Made Me Climb a Japanese Mountain
by Kim Morrissy,

Before watching Encouragement of Climb (otherwise known as Yama no Susume), I'd never climbed a mountain. Well, that's kind of inaccurate - I climbed a mountain once when I was a kid, but that was a rather unfortunate experience. You see, there was this 300 meter tall mountain near where I used to live in Australia. My brother and I got separated from our parents during the descent, so we wandered around for a little bit. When we finally got down the mountain, smiling cheerfully without a care in the world, my emotionally distraught mother declared that we'd never climb a mountain again.

That was over fifteen years ago.

I've been an adult for years now, and I still hadn't climbed another mountain! The trauma of that incident must have run deep, or maybe I'm just lazy.

Either way, watching Encouragement of Climb made a very deep impression on me. The anime is about a meek high school girl named Aoi who gets roped into climbing mountains by her boisterous friend Hinata, only to discover that she actually really likes mountain climbing as a hobby. It's a simple and charming coming-of-age story, made even more accessible by the short length of its episodes. In just one afternoon, I watched Aoi climb several mountains, and the beam on her face every time was just precious. It made me want to try climbing a mountain for myself.

I'm fortunate to live in Tokyo now, because Encouragement of Climb did pretty much all the research on beginners' mountains in that area for me. The first mountain that the girls climb is Mt. Tenzan in Saitama (the prefecture north of Tokyo), but the mountain I decided to climb is a little closer to home - Mt. Takao, which is just a 50 minute train ride west from Shinjuku. The characters climb this mountain in episodes 8-10 of season 1.
A little bit of information about Mt. Takao: It is approximately 600 meters tall, and is one of the most popular hiking spots near Tokyo. Each year, it gets approximately 2.6 million visitors. It's well-loved among families and the elderly because it's easy to climb and there a number of shrines and so-called "power spots" on the trail.
I couldn't go wrong with Mt. Takao as my first mountain. Since this was an easy mountain that just involved walking along a paved trail rather than scaling steep rocks and cliffs, I decided that I didn't need to buy any hiking boots or gear. Aoi didn't bring anything fancy on her trip either, just a backpack. So I decided to do the same.
I'll start with the major difference between my experience and what was shown in the anime.
Holy heck is mountain climbing a sweat-inducing activity, especially in the peak humid season in Japan. Unlike normal people, anime girls don't end up in drenched clothes at the end of the day. (Do they even sweat at all?) At the very least, they certainly weren't like these dudes who sweated so much that they ended up going around the mountain shirtless.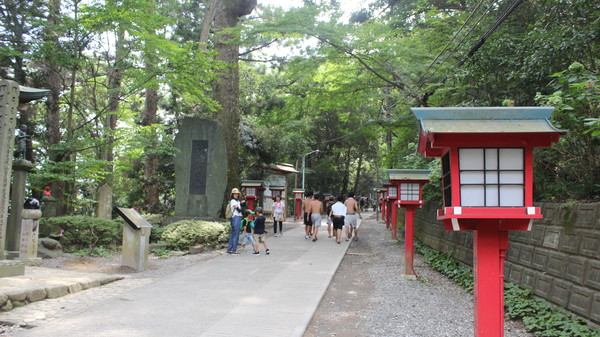 The other big difference between me and Aoi is that, due to her fear of heights, she never rode the cable car or the chair lift. She ended traversing the entire 90-minute trail on foot, which is of course laudable but much less fun for casual climbers. I, on the other hand, had no such qualms about hitching a ride part-way up the mountain. It was ridiculously safe to ride the chair lift, anyway; even though there were no seatbelts, you were always just a meter above ground and there was a net to catch you even if you did fall.
The cable cars are a bit less fun to ride because you have to wait for them to depart every 15 minutes and they can also get incredibly crowded. But it does get you up and down the mountain quicker.
The weather was cloudier on my trip than it was for Aoi and Hinata. Although you're able to see Mt. Fuji from the summit of Mt. Takao on a clear day, I couldn't see it at all, even though I stood in the exact same spot shown in the anime.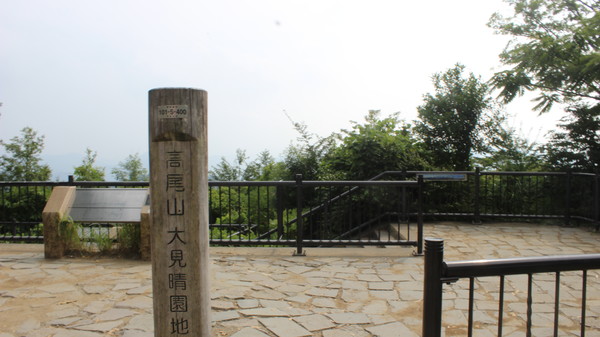 I was also sad not to see any squirrels during my trip. The giant flying squirrel, called musasabi, are famous to Mt. Takao, although most visitors wouldn't see them as they are nocturnal animals. The girls of Encouragement of Climb didn't see a flying squirrel, but they did catch a glimpse of a cute regular squirrel at the very end of their trip in episode 10.
There were a lot of things about the anime that did match my experience, though. For one thing, it really was a pleasant walk up the mountain. If you walk up the first trail, which is the longest and most scenic route, you'll end up walking past shrines and food booths for almost the entire duration. I was so caught up looking at all the interesting things on the trail that I found myself at the summit before I knew it. Nothing about Mt. Takao felt like a grind.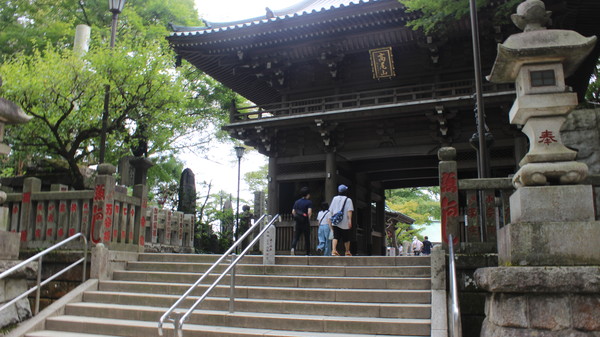 I tried to take some photos that match the screenshots from the anime, but I didn't take this too seriously, as I didn't go up the mountain specifically to do an Encouragement of Climb pilgrimage. However, it was still a lot of fun to see the sights and scenery from the anime (which are also famous in real life), like the sacred octopus tree or the stone rings that are said to grant your wishes.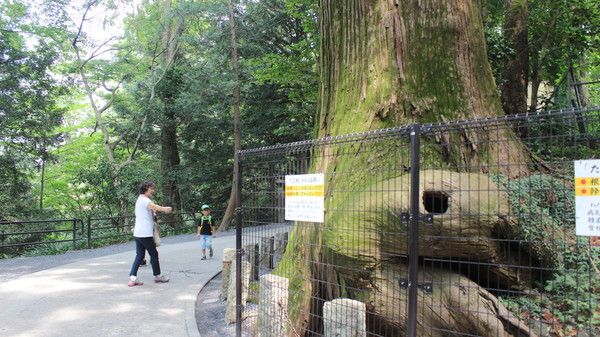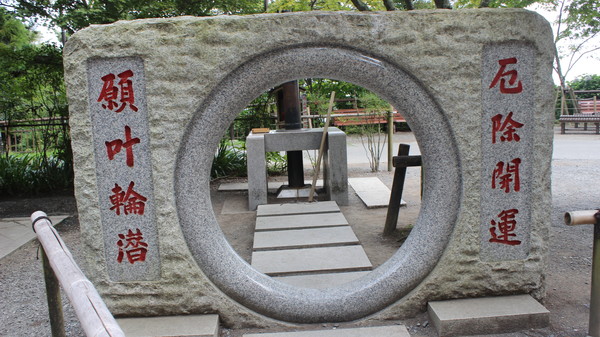 Even though I am not a mountain-climbing person at all, I had a lot of fun climbing Mt. Takao, and I can see why so many people from around the world do it. Although I don't see myself becoming a serious climber anytime soon, I wouldn't mind trying other beginner-level mountains somewhere along the line.
Meanwhile, Encouragement of Climb is now on its third season, and the girls are significantly more hardcore about climbing than they were at the beginning. Aoi is currently training her body so that she can succeed in climbing Mt. Fuji after failing it the first time. As for me, I think that Mt. Fuji is still far, far beyond me.
What are your experiences climbing mountains? I'm particularly interested in hearing from those of you who have climbed mountains in Japan. Is Encouragement of Climb accurate for you?
---
discuss this in the forum (15 posts)
|