Interview: Hideyoshi Shigeta, General Manager of VOLKS USA
by Rai Kelly,

Bright hair, pale complexions, tall physiques, and really big eyes – that's the first impression you get when you see a Volks doll in person. They've been fixtures at anime conventions in the West for years - it's hard to attend a con without seeing at least a couple Dollfies wandering the show floor, perched on the arm of their proud owner. With their unique appearance and customizability, these Japanese ball-jointed dolls have been growing in popularity, especially since you can make them look like iconic anime or game characters - and the company has been officially expanding into licensed characters for a while now. At AnimeNYC, Anime News Network sat down with Hideyoshi Shigeta, the general manager of Volks USA, to chat about where these iconic and unique dolls are headed next.

ANN: Tell us a little about VOLKS USA and your background with the company.
Hideyoshi Shigeta: Volks USA is a branch company of Volks Japan. The main Japanese headquarters is located in Kyoto, Japan. It started in 1972 – it's almost 45 years ago. We started with plastic models and have expanded over time. We now have our own product called Dollfie. It's a doll/plastic figure. The idea is that they are collectable dolls that have more details, more poses, and have more customizable accessories. On a Dollfie doll, you can customize the wigs and the body parts. We also make game and animation characters, like Hatsune Miku, Saber, and characters from Sword Art Online.
How do you decide what anime-based dolls to make? Is it the character's popularity?
Sometimes we are contacted by companies that are releasing figures. But sometimes we contact other companies as well. Mainly, it's about popular characters, such as Sailor Moon. Since Sailor Moon is a long-running animation, we needed to make sure we did it correctly. So, we did a lot of research beforehand.

Dollfie dolls are very different from many figurines on the market. What inspired such a unique concept?
In the past, our customers were mainly men, so we wanted to have more lady customers who could enjoy the hobby. That was the start of Dollfie. Little by little, more male customers wanted to get involved and around the time we started releasing Dollfie Dream, which has more girl characters.
A lot of care goes into maintaining a Dollfie doll, like combing its hair, maintaining its clothing, that sort of thing. Do you think this is part of the dolls' appeal?
I think the quality of the doll is why people like it. Also, since they are larger, it's easy to see the details. On smaller figures, you can tell when the details aren't so good. On a large figure, you can really tell the difference. People like how detailed they are compared to 1/6 scale figures. Also, a doll is something you can take care of. It's not easy. You need to put in a lot of effort to maintain it. So, it has both the aspects of an action figure and a doll. And you can even put makeup on them.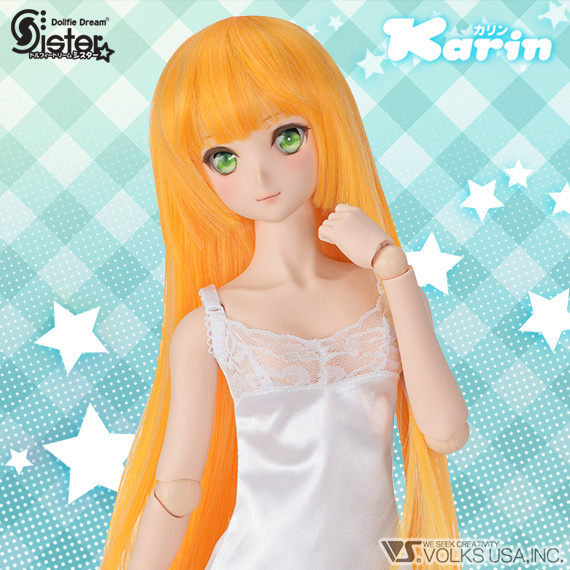 Those wigs, the makeup, all those customizable pieces - that must be a big draw for a certain type of collector, who's looking for a very particular experience.
Yes, I believe so. Other companies have customizable parts, but with the Dollfie, the wigs look very different. There's red, black, brown, and more. It gives the dolls originality. Also, back in Japan, we have Dollfie doll parties. It's our own event, where 20,000 people come every year.
How does the Western Dollfie fandom compare to Japan's Dollfie community?
Their origin is in Japan, so we do have more customers over there. But we are gaining more customers in California, Texas, Florida, and New York. In New York, for the past ten years, we've conducted Dolfie doll parties as well.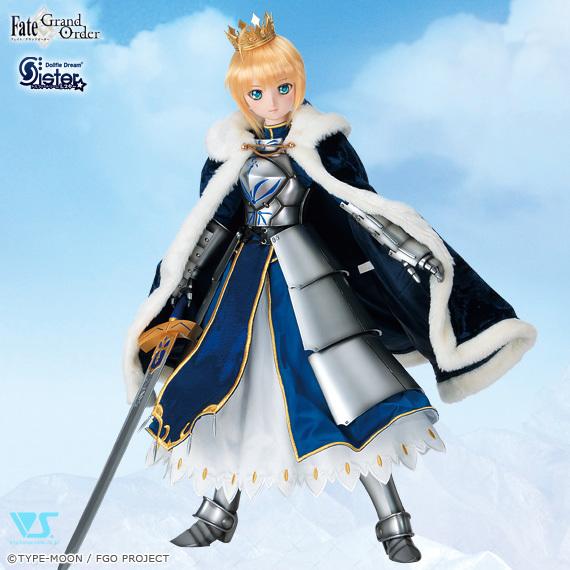 Who would you say is the average Dollfie customer?
Anyone can enjoy them. Nier: Automata wasn't an anime – it was a game. We collaborated with Square Enix. Actually, one of the voice actors from the game is a collector of the dolls. That's one of the reasons we have been able to move on with the project.
The majority of your dolls are female - are there more male figures coming down the pike?
Yes. Right now, we have Kagamine Len, Kirito, and the Nier doll is the next one. In the future, I am sure we will have more boy characters because we have a lot of requests from lady customers.
Is there a certain character you would like to make into a doll, if possible?
There was one idea about Archer from Fate. They are one of the characters we were requested to make. So, that could be one. Last year, we released some Saber dolls.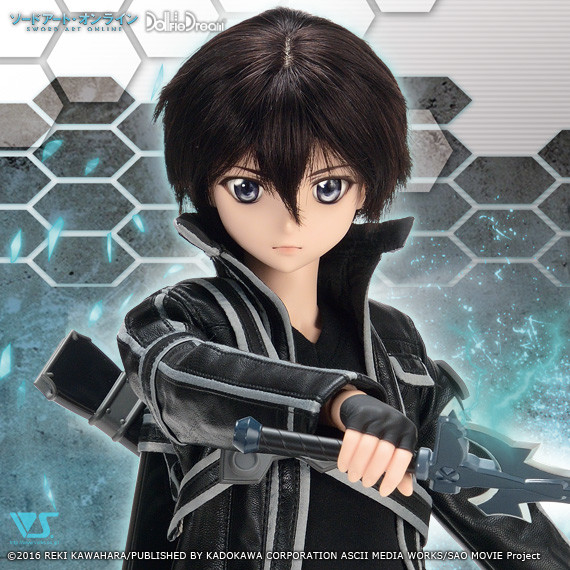 Some people find the combination of realism and doll-like features to be a little unnerving - I'm sure you've heard that a lot, what's your usual response to that line of thought?
If they are collectors of figures, I would tell them "This doll is an extension of those figures. If you want to have a bigger exhibit and want more poses or details, you should get a Dollfie Dream doll." The dolls are more customizable. Like, if they wanted a short-haired version of Sailor Moon, they can change it. For those people who never saw it, we can't change their preference. But everyone who is a customer now used to say, "These are creepy!" or "They are too expensive." But once they start buying the dolls, they completely change their mind. Some people collect over 100 dolls!
We are currently taking pre-orders for Nier: Automata online. It's gonna end by December 2nd. In the Sailor Moon series, we announced Mercury and Mars. There are a lot of requests for Venus too, but it's not final.
Thanks to VOLKS USA for the opportunity. You can see more Dollfie stuff at VOLKS USA
---
discuss this in the forum (7 posts)
|