CONTEST: Enter to Win Super Saiyan God Super Saiyan Goku Figure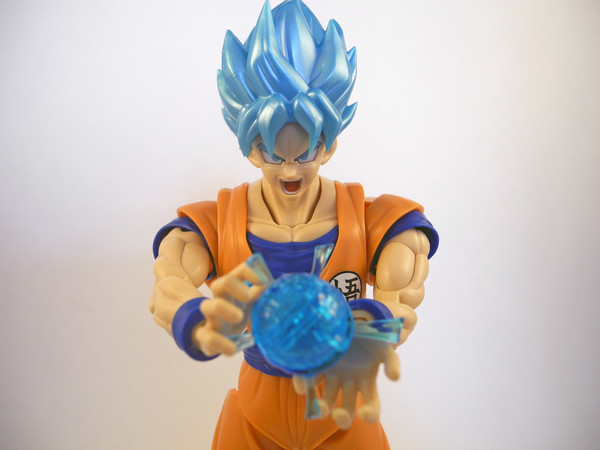 If you like the figure I've built today, stay tuned. You will have a chance to win it!

Everyone's getting their own Anime Expo exclusive—even Goku! Meet Super Saiyan God Super Saiyan Goku, the newest addition to the Figure-rise Standard line. Bluefin, the official North American distributor for Bandai toys, will be bringing this model to Anime Expo for $32 and tax, the first time it will be available for sale anywhere in the world.

I have built five different Dragon Ball Figure-Rise standard models, and I assumed this iteration of Goku would be more of the same, albeit with shimmery blue hair instead of yellow. And generally, there were a lot of similarities—the same Kamehameha accessories, the same two faces, and the same sticker-heavy boot design.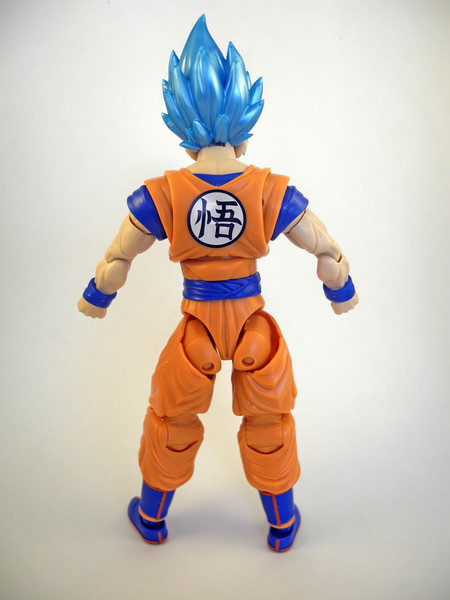 What was different was the way Goku's arms and legs were assembled, with the new "Muscle Build-up System." The result was that this Goku was more poseable and well-balanced.


Super Saiyan God Super Saiyan Goku comes in a box emblazoned with his impossibly long name and includes English-language assembly instructions that are almost all in color.

If you haven't built one of these before, the first thing that will catch your eye is the detail in the face sculpting. It takes four background pieces to assemble the face, but once it's together, it looks amazing—and this is with no panel lining or additional clean-up work.

Faces switch out easily, too. Simply remove Goku's bangs and pop a new face in.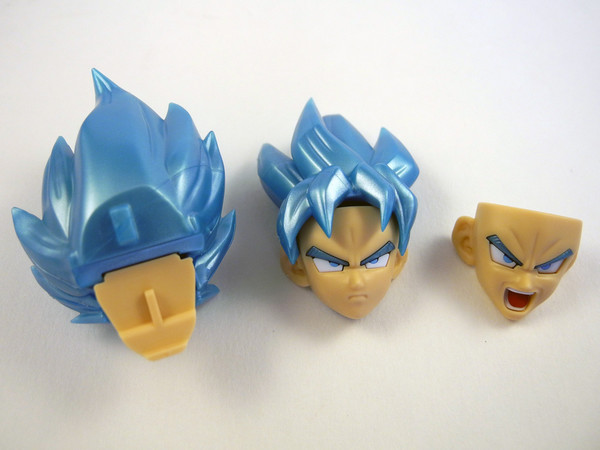 Goku comes with three types of hands (for a total of five) to perform his signature poses.
Combined with two different faces, there's a lot of variety here.

According to Bluefin, this version of Goku is a North American exclusive that will never be for sale in Japan. After Anime Expo, it will hit regular U.S. stores in August.

Would you like to win a Super Saiyan God Super Saiyan Goku? Fill out the form below to enter the Anime News Network giveaway. Entries will be accepted until July 6 for this Anime Expo exclusive.

CONTEST ENTRY FORM
---
discuss this in the forum (7 posts)
|