Ghibli Fest 2018 - Princess Mononoke Ticket Giveaway!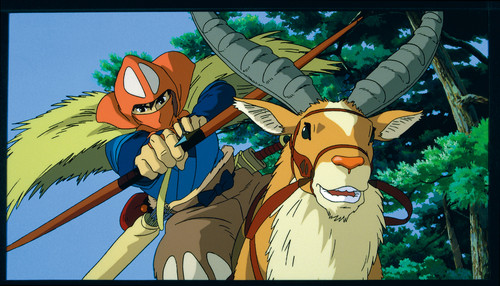 GKIDS has another treat this month for ANN readers as part of GHILBI FEST 2018. They are giving away 2 TICKETS EACH to 5 LUCKY WINNERS to watch the classic animated film Princess Mononoke!



Synopsis


From the legendary Studio Ghibli, creators of Spirited Away, and Academy Award®-winning director Hayao Miyazaki, comes an epic masterpiece that has dazzled audiences worldwide with its breathtaking imagination, exhilarating battles and deep humanity. Inflicted with a deadly curse, the young warrior Ashitaka heads west in search of a cure. There, he stumbles into bitter conflict between Lady Eboshi, the proud people of Iron Town, and the enigmatic Princess Mononoke, a young girl raised by wolves, who will stop at nothing to prevent the humans from destroying her home and the forest spirits and animal gods who live there.

For more information on screen dates and theater venues, you may check out here. Giveaway Ends on 7/18 23:59 EST. Good luck!
Giveaway has ended. CONGRATULATIONS to our winners!
Renato Datoc
Thomas Gillen
Clayton Bolding
Caleb Potts
Stacy Quirk

The Fine Print: Although unlikely to happen,
Anime News Network
reserves the right to cancel this contest at any time. Contest is open to any and all residents of the planet Earth and neighbour parallel dimensions, but prizes will only be shipped within the continental United States and Canada (elsewhere, you have to arrange to have it sent to someone living in the appropriate area, and they can send it to you.) Winners' names and city/state/province
will be posted
on AnimeNewsNetwork.com, their mailing addresses will be provided to our sponsor and/or shipping agent of choice (ex: USPS), and no one else. Winners' addresses and e-mail addresses will be erased once the prizes have been shipped. Non-winners' names, e-mail and mailing addresses will not be given out to any one and will be erased when the winners have been confirmed. Non-winners will not be contacted, spammed or harassed in any way. We reserve the right to retroactively add new rules when and how we see fit.
---
this article has been modified since it was originally posted; see change history