×
remind me tomorrow
remind me next week
never remind me
Contest Extended Until MIDNIGHT Nov 1! • Your guys' entries are the pick of the patch, so we're adding an additional 48 hours to get your pumpkins in!
read more
Take That! - Phoenix Wright: Ace Attorney Trilogy Giveaway

Phoenix Wright: Ace Attorney Trilogy
released this week and our friends at Capcom want to celebrate by giving away game codes to some lucky Anime News Network readers! You've seen the anime, now play the classic games that started it all.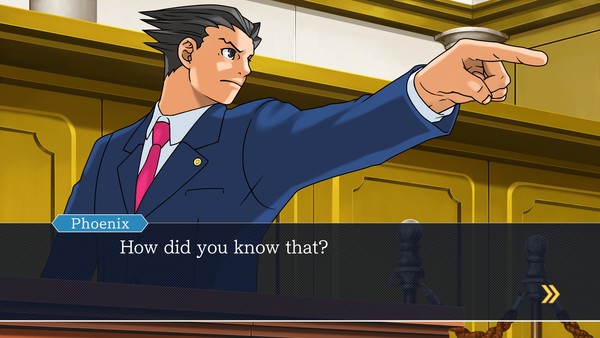 Become Phoenix Wright and experience the thrill of battle as you fight to save your innocent clients in a court of law. Play all 14 episodes, spanning the first three games, in one gorgeous collection.
About the Game

•
Three beloved games in one
– Experience all of the classic courtroom drama from the original Phoenix Wright trilogy in one gripping collection on Nintendo Switch, Playstation 4, XBOX ONE and Steam.
•
Two classic gameplay segments:
•
Investigation phase
– Survey crime scenes, interview witnesses, and gather evidence that will be used in court.
•
Courtroom phase
– Present findings from the investigation to support your case, listen to testimonies, and examine witnesses.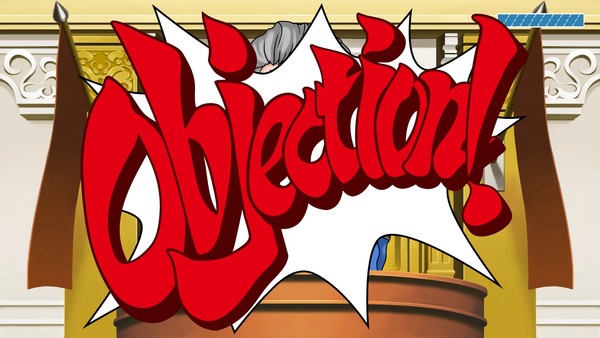 •
One colorful cast
– Join Phoenix Wright starting from his early years as he gets introduced to various persons of interest (and sometimes just interesting people), including colleague Maya Fey and rival prosecutor Miles Edgeworth.
•
Looking sharp
– Fight for justice in clear, high-resolution graphics that bring the action to life like never before, with included options for widescreen displays.
•
New courtroom procedure
– Revisit classic cases with the addition of a new quick save option, clear indicators for completed scene investigations, and a new truth gauge display for the trials.
•
Expanded language options
– Freely switch between the Japanese version of the game -- "Gyakuten Saiban 123 Naruhodo Selection" -- and the English version in-game. In Summer 2019, players will also be able to take the stand in German, French, Korean, Traditional and Simplified Chinese via a title update.
•
For zealous attorneys
– The English and Japanese versions of the trilogy now come with 10 available save data slots each.
About the Giveaway
•
Win a digital code for the game!
– Thanks to our friends at Capcom,
five lucky winners
will receive a code for the game on their platform of choice, Nintendo Switch, Playstation 4, XBOX ONE or Steam.
Find out more about Phoenix Wright: Ace Attorney Trilogy by visiting http://www.ace-attorney.com/trilogy
Winners:
Terrenz Cubacub
Hector Gonzalez
Claude Leduc
Forios Stefanopolous
Andrew Baral
The Fine Print: Although unlikely to happen, Anime News Network reserves the right to cancel this contest at any time. Contest is open to any and all residents of the planet Earth and neighbour parallel dimensions, but prizes will only be shipped within the continental United States and Canada (elsewhere, you have to arrange to have it sent to someone living in the appropriate area, and they can send it to you.) Winners' names and city/state/province
will be posted
on AnimeNewsNetwork.com, their mailing addresses will be provided to our sponsor and/or shipping agent of choice (ex: USPS), and no one else. Winners' addresses and e-mail addresses will be erased once the prizes have been shipped. Non-winners' names, e-mail and mailing addresses will not be given out to any one and will be erased when the winners have been confirmed. Non-winners will not be contacted, spammed or harassed in any way. We reserve the right to retroactively add new rules when and how we see fit.
---
discuss this in the forum (8 posts)
|
this article has been modified since it was originally posted; see change history