Interest

Captain Harlock's Arcadia Ship Gets the Soul of Chogokin Treatment

posted on by Eric Stimson
Bring back your favorite space pirate memories
---
Soul of Chogokin has carved a name for itself with its line of immaculately sculpted mecha figures, from Mazinger Z to the Eva units. Now it's turned its gaze to the iconic 1970s series Captain Harlock and is presenting fans with a replica of the eponymous captain's starship, the Arcadia.

The Soul of Chogokin GX-67 Space Pirate Ship Arcadia is 47 centimeters long (or about 1'6.5'') and based primarily off of the version of the Arcadia seen in the 1979 movie Galaxy Express 999. Kazutaka Miyatake, the original mechanical designer, detailed it and worked on its form, and Leiji Matsumoto and Toei Animation even supervised its production.

The model uses metal to give it that warship weight, although the bridge and windows are made of clear material. It will come with a mini Galaxy Express 999 train model, all the better to recreate your favorite Galaxy Express 999 scenes with. Finally, the ship will have light and sound effects. The bridge, stern, and engine nozzles will light up, and a remote control allows you to play three different music tracks and five different sound effects (including a jet noise for the engines).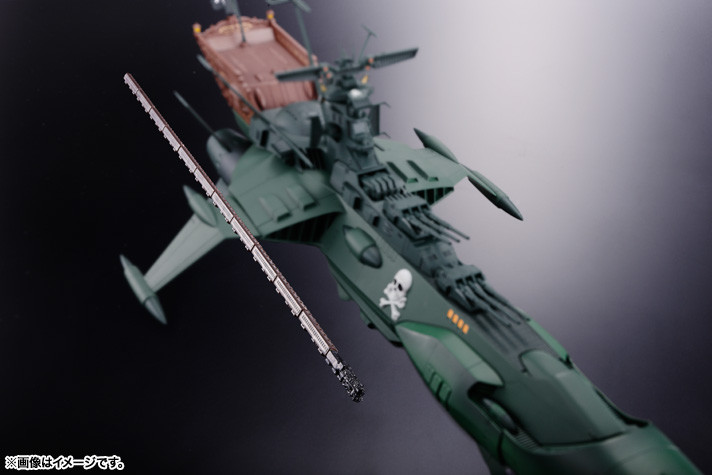 with the Galaxy Express 999



The Soul of Chogokin Arcadia retails in October for 30,240 yen (about $298).

[Via Game Watch]
---