Interest

One Piece Credit Card Will Lead You To Riches

posted on by Chris Nishijima
Point system set up to win original
One Piece
goods by making purchases
---
Luffy and his crew have been on the search for One Piece for quite some time now. In the process, they've hit a number of ruts financially, where a little extra cash would have come in handy. Well, while in the Great Age of Pirates, credit may not work on the same system as that of this world, the creators of One Piece are teaming up with the Sumitomo Mitsui Banking Corporation to help put a little extra treasure in your pocket.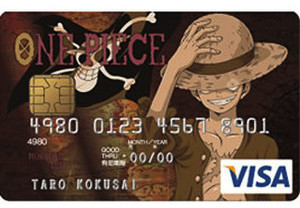 Introducing the official One Piece credit card. To help celebrate the 15th anniversary of the anime's run, Sumitomo Mitsui will be releasing this card starting July 30. The card itself will come in two different designs: a Luffy design and a Chopper design, both of which will only be available for a year.
But the special designs are not the only perks that come with being a registered cardholder for this campaign. By making purchases with the card, you can accumulate points which will allow you to win special original One Piece goods, such as posters and more. Sumitomo Mitsui is also working on preparations to run a lottery for its members to win a special One Piece figure.
The card has an annual fee of 1,250 yen and an active use period of 5 years. This is not the first time that Sumitomo Mitsui has teamed up with someone to put out a collaborative anime credit card. Check out their previous Evangelion and Black Butler campaigns.
[Via Hachima Kikou and Nico Nico News]
---