Interest

Yokohama Faces An Adorable Flood of Pikachus

posted on by Bamboo Dong
While there are literally hundreds of Pokémon to choose from when it comes to finding a favorite, many still find themselves drifting towards Pikachu, the pudgy and adorable electric rat that's captured the hearts of fans of all ages since day one. Luckily, for those immune to Pikachu overload, there are plenty of ways to celebrate this rosy-cheeked critter, including Pikachu cafes filled with Pikachu-shaped foods.
If you find yourself in Yokohama between August 9-17, you can also check out "Pikachu Tairyo Hassei Chu," or "Pikachus All Over the Place," an event spread out over 14 locations around town.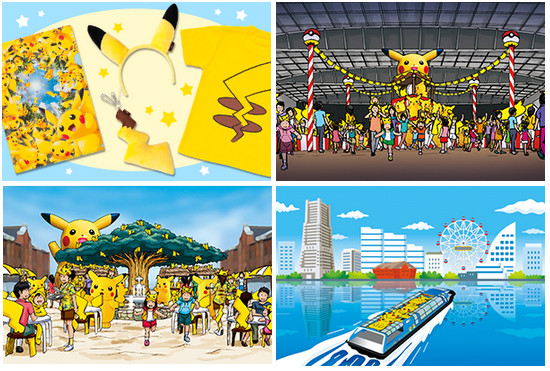 Fortunately, the town has the Pikachu supply covered, as seen in this ad for the event:
The nine day event will include plenty of photo opportunities, a two-day Pikachu Festival (August 16-17) complete with a towering Pikachu, nightly projection mapping shows until August 31, stage shows, hands-on workshops, Pikachu-decorated landmarks, Pikachu games and rides, a stamp rally, limited edition merchandise, and a Pikachu cafe. Check out the official website (Japanese) for more images and information.
Source: Rocketnews 24 via Kotaku, Pokemon Official
---