Interest

KFC Japan Unveils Even More Amazing, Ridiculous Fried Chicken Merch

posted on by Bamboo Dong
Previously, we wrote about KFC Japan's deep-fried celebration of "Colonel Day," involving a variety of absurd, yet incredible, chicken-shaped computer accessories, like a drumstick mouse, a keyboard with chicken keys, and a chicken USB memory stick. The company even trotted out a pair of stylish fried chicken earrings.
They've unveiled a couple more items since then, including this oversized fried chicken drumstick iPhone 5s case (even the Colonel is laughing, asking, "Why is it so big?"):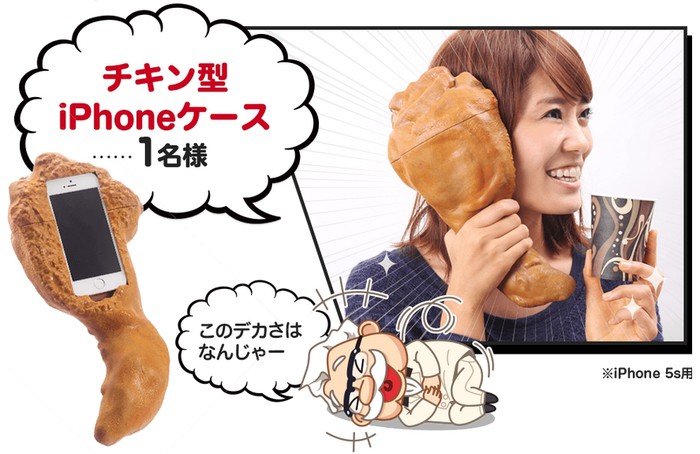 And this glorious pillow, which will help you nap at your desk: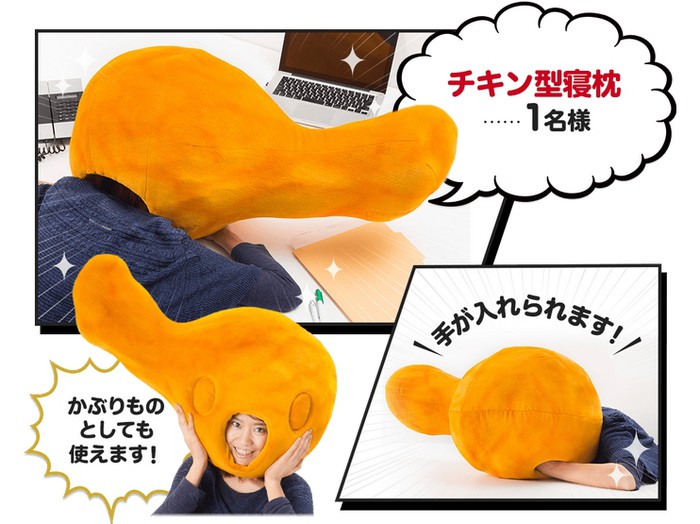 The model comments on the pillow: "You can use it as a helmet!" "You can put your hands in it!"
To enter, Twitter users need to follow KFC, and link to the campaign's promotional page with the hashtag "#KFCカーナルズデー" ("KFC Colonel's Day"). The Twitter campaign will end on September 24.
[Via Hachima Kikou]
---