Interest

JoJo's Kakyoin Makes His Paris Fashion Debut

posted on by Lynzee Loveridge
Avant garde Japanese designer Junya Watanabe and Japanese high-fashion brand Comme des Garçons surprised audiences in Paris when one particular male model came out sporting a familiar hairstyle.

The clothes were inspired by traditional British cuts and textiles but the wig looks strikingly similar to JoJo's Bizarre Adventure's own Kakyoin.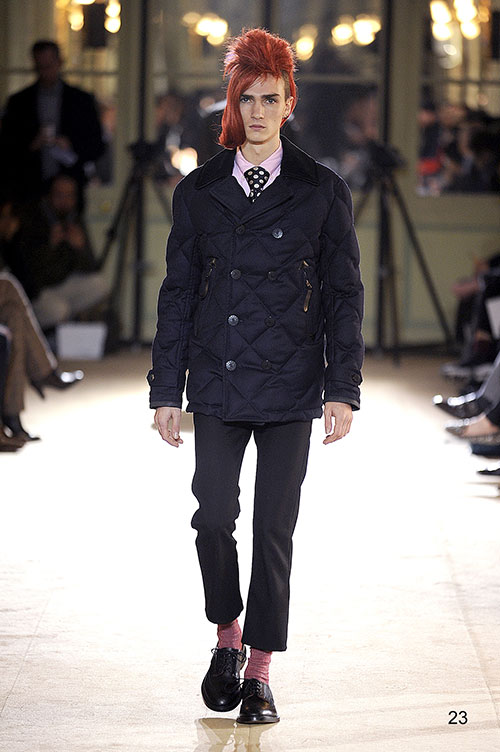 Intentional or not, this is hardly the first time Hirohiko Araki's characters got the high-fashion treatment. In September 2013 Shiseido, a Japanese cosmetics company, displayed a gallery of fashion shoots inspired by the manga JoJo's Bizarre Adventure at the opening of its new headquarters. Models also dressed up as JoJo characters in a fashion spread in the cosmetics magazine re-quest/QJ in January.
You can find Junya Watanabe's men's line (sans wig) at Barney's. Comme des Garçons is also carried at Barney's.
Source: Fashion Press via Hachima Kikou
---